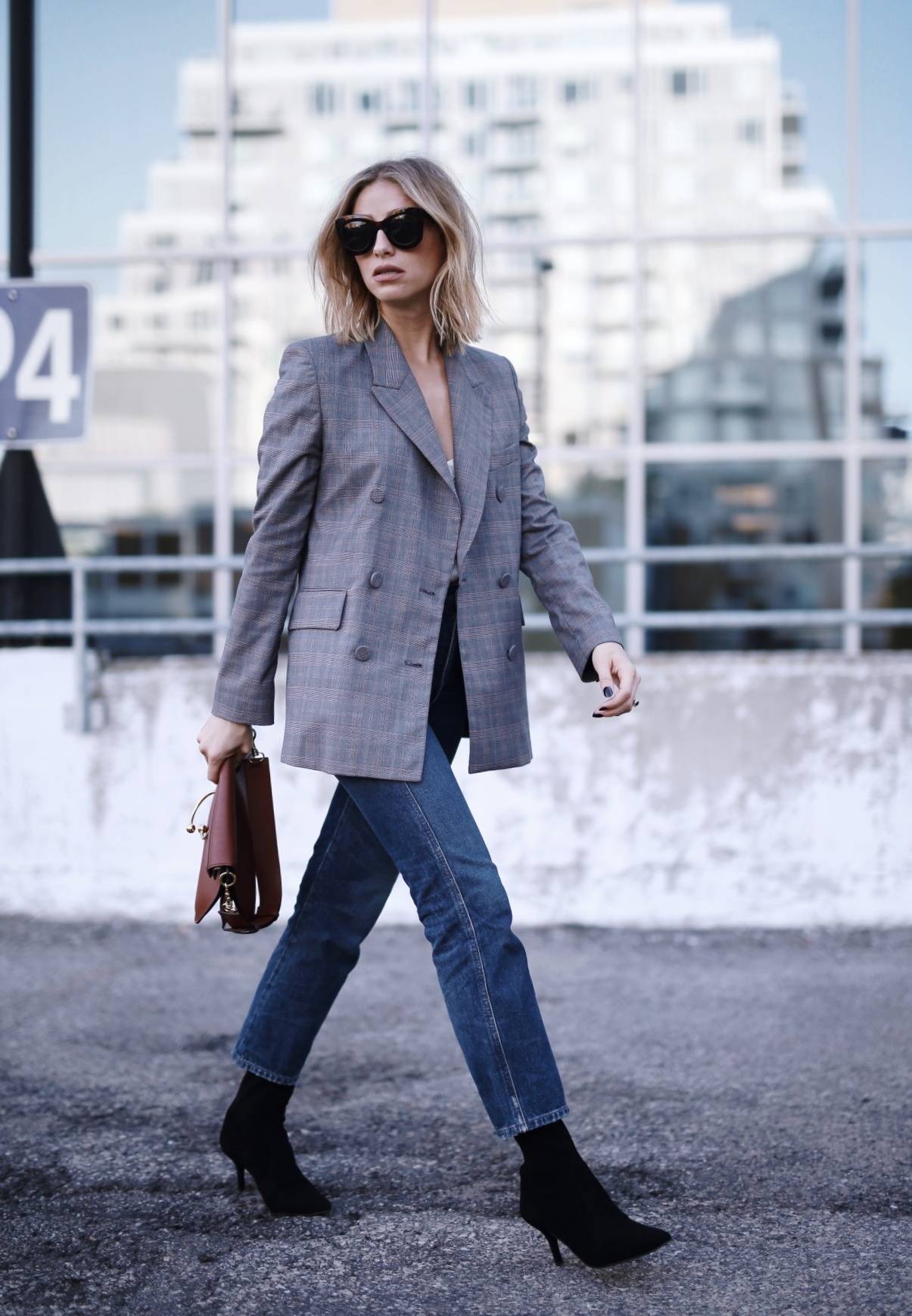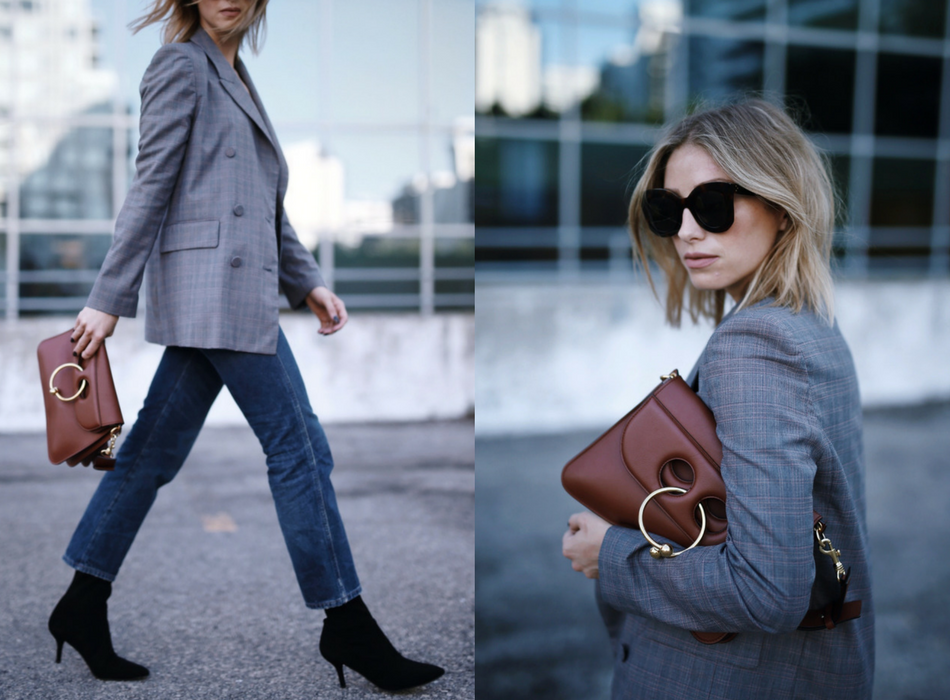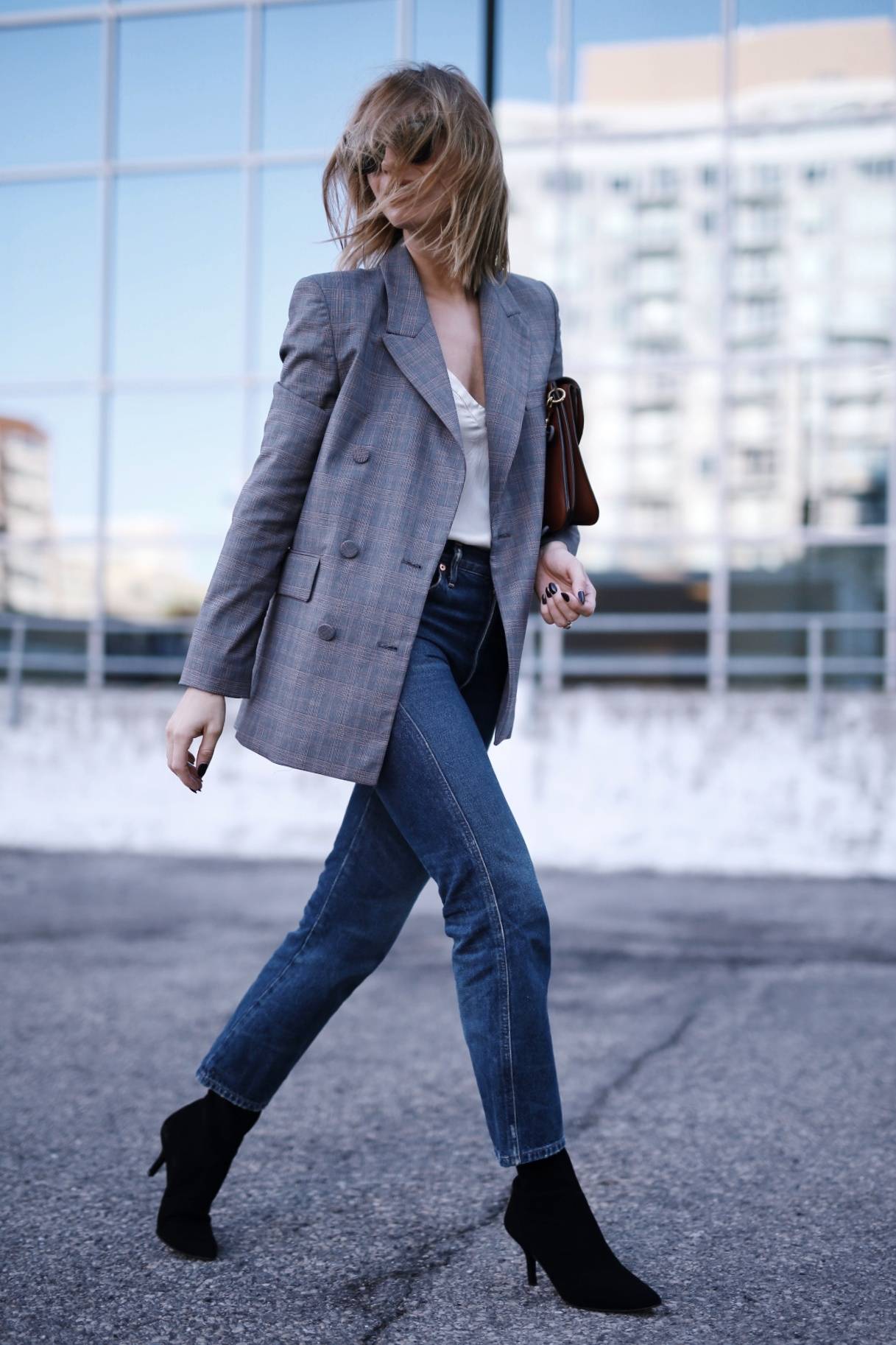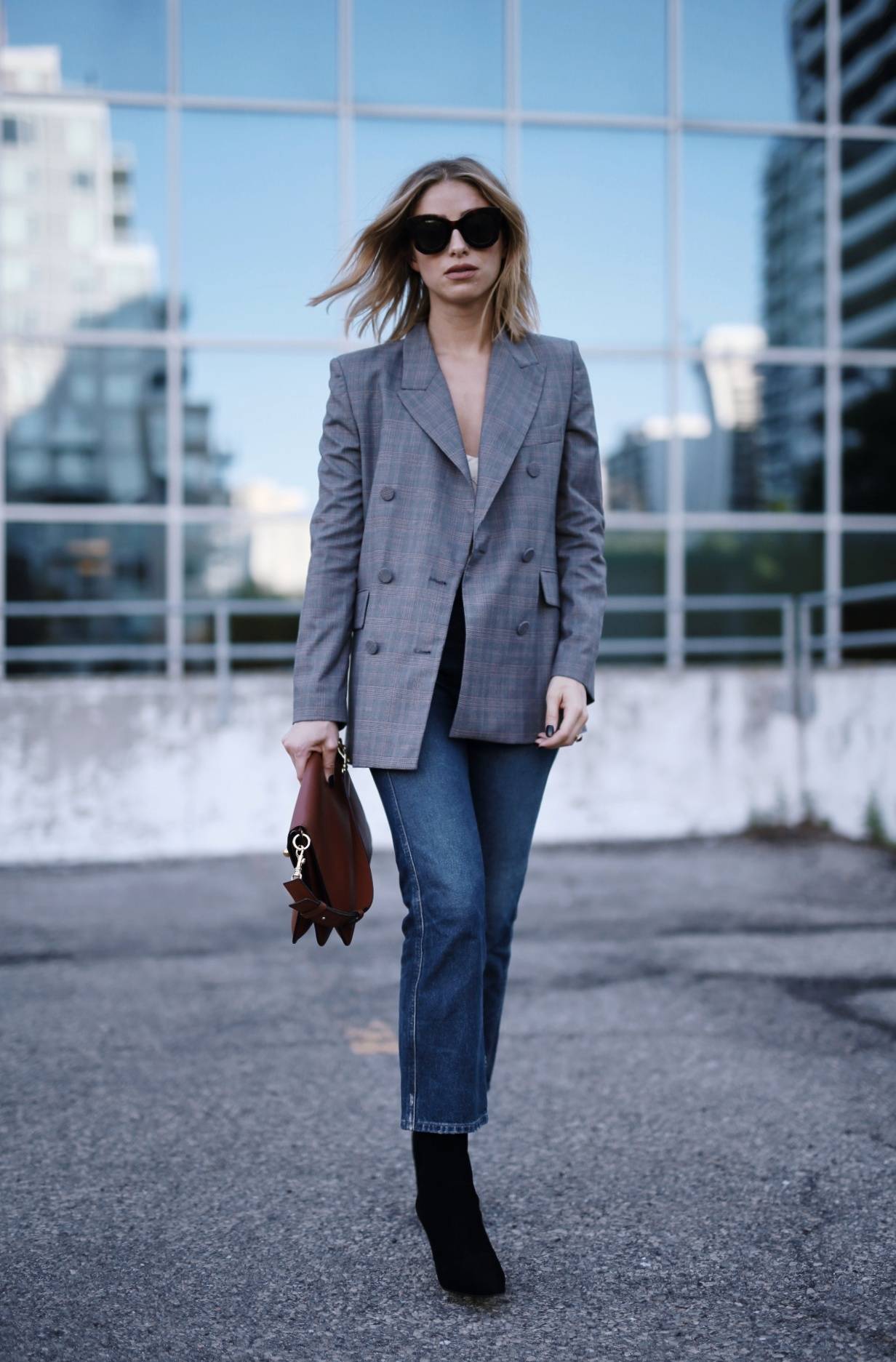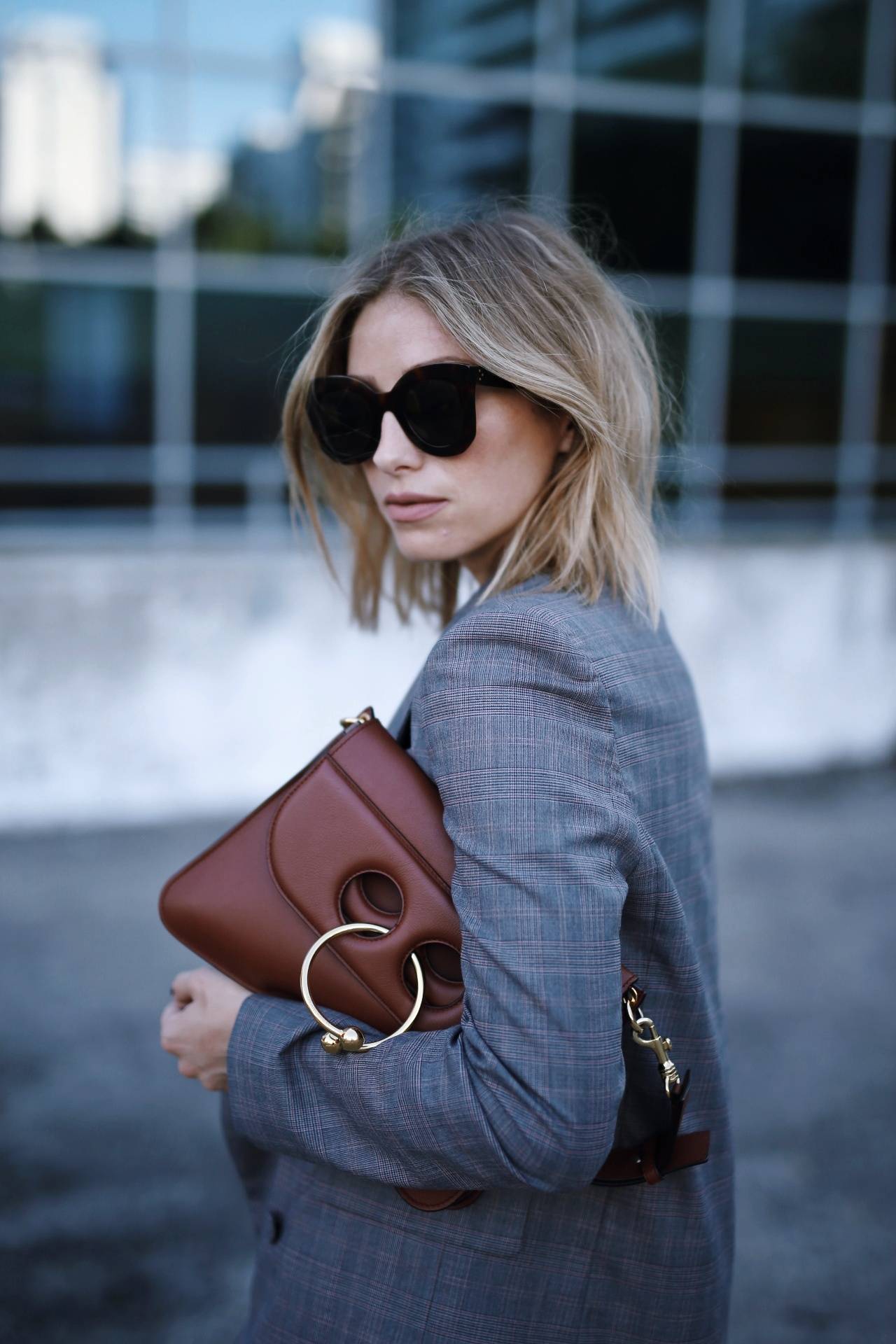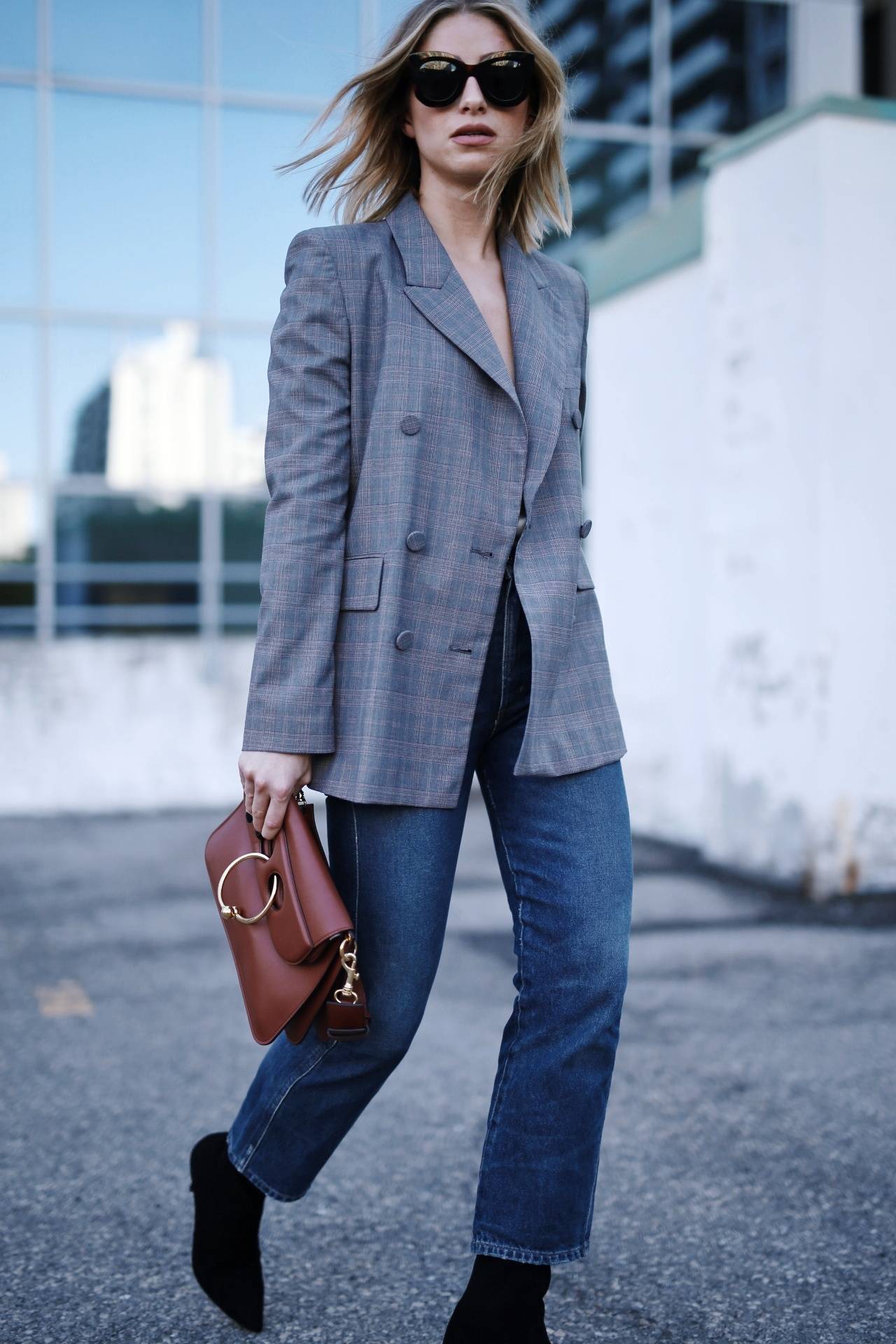 If you've been on Instagram in the last couple weeks, you've likely noticed a recurring theme: blazers. Specifically, plaid blazers. Blazers aren't ground-breaking when it comes to fall fashion, but this season, it's all about the neutral plaid. Which I'm happy about because I'm definitely a fan of blazers in general, and I rarely wear anything not neutral. If you want to try this Fall 2017 trend, but aren't sure how, consider these 3 things:
THE FIT
This look isn't made to be cropped or fitted. Quite the opposite actually, with the focus being oversized. The vibe is honestly very much something a dad would have worn in the '70s, but I'm into it. Tailor the arms to hit right at your wrists, skip the shoulder pads, and keep things unbuttoned for a casual approach.
THE COLOUR
Keep things neutral – tan, brown, cream or grey (grey seems to be my favourite). We're not talking Christmas plaid here – everything should be muted.
THE COMBO
To make this work while looking fashionable, what you pair it with is crucial. A mix of a blazer + cropped denim + ankle booties or mules is simple and on trend. Tuck a silk cami or t-shirt into high-waisted jeans to make the outfit feel current. Statement gold earrings or hoops look very chic too.
Thoughts on this Fall 2017 trend?