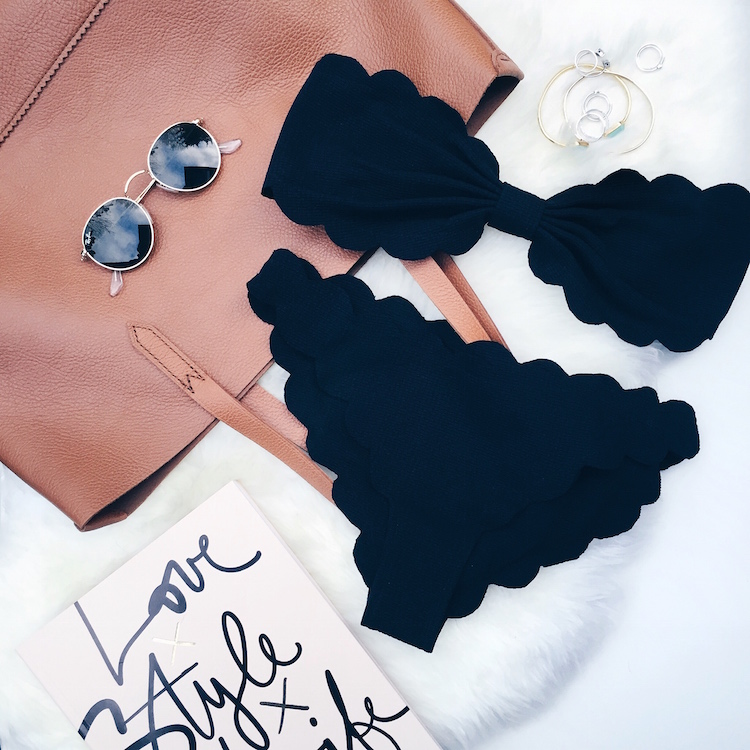 I may be in a serious winter wonderland right now (keep up to date w/ snapchat: augustdiaries), but if I've learned anything over the years, it's the shop for bathing suits in December (who knew right?) Brands are targeting vacationers and even if you're stuck at home, you can still take advantage and get a gorgeous suit before spring (or even bikini season, for that matter) even rolls around. I picked up my favourite Marysia Swim bikini in black (lord knows I can never have enough black) and plan on wearing it for a winter hot tub this trip!
When do you shop for bathing suits and do you have a current favourite?
I'd love to know as I"m always on the look-out for new suits!