due to my busy-ness (or possibly my laziness), i am seriously lacking in the film exposure department. which is ironic considering how much i love award shows (but now that i think about it, it's much more for the couture than the actual films). anyway, the only recent film i've seen is a documentary about Diana Vreeland called The Eye Has to Travel. i didn't know much about Ms. Vreeland, save that she ruled worked at Vogue and her name is pronounced "Dee-ana" because of her Parisian roots. i was both awed and inspired by her originality, determination and pizazz (her word). i left the film reeling with want to break out of my shell and get out of my own way; want to think outside the box about my career and creativity and life and do things that make people raise their eyebrows.
this outfit may not raise eyebrows, but it's chic, comfortable and perfect for work, errands, meetings or even dinner. sometimes clothes are just clothes and the thing that adds the pizazz is you.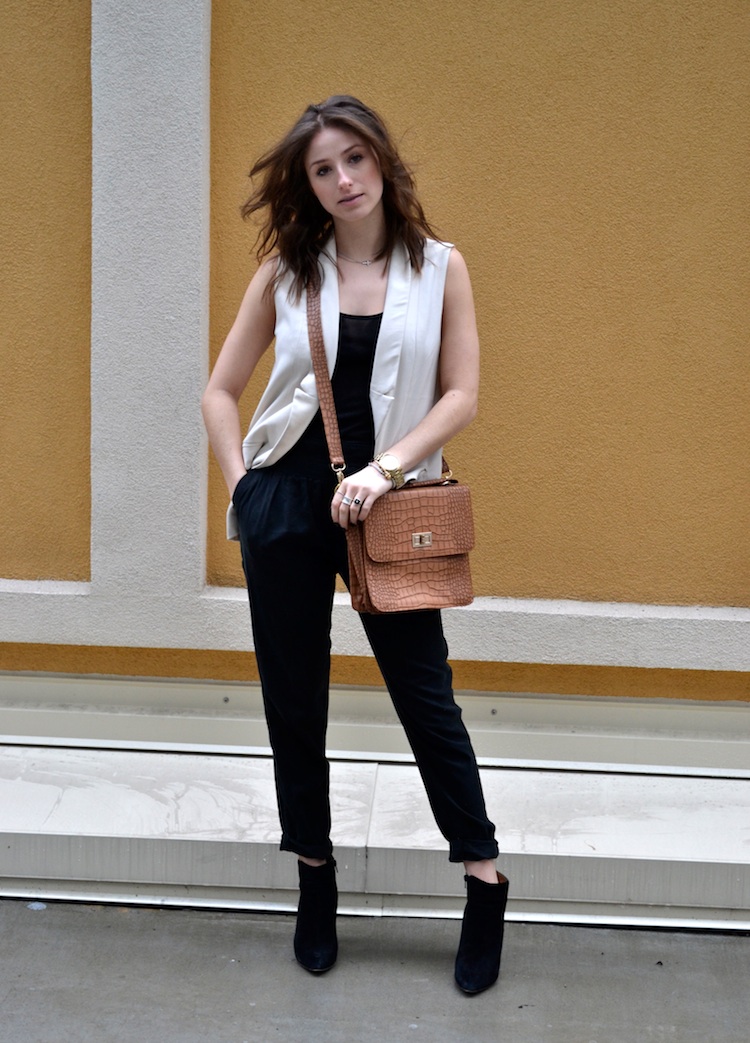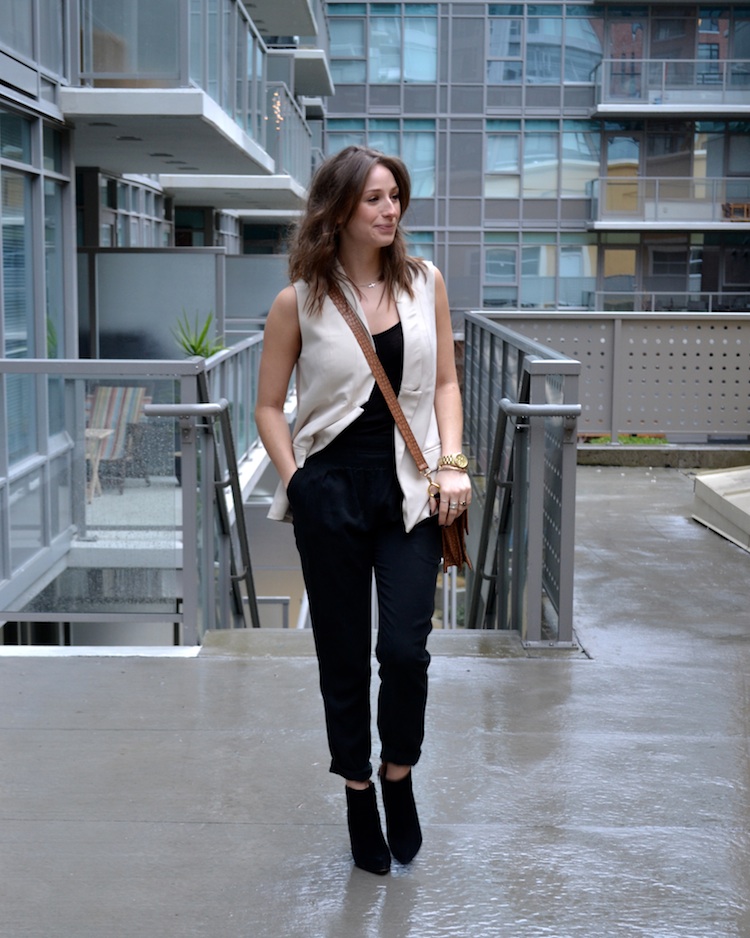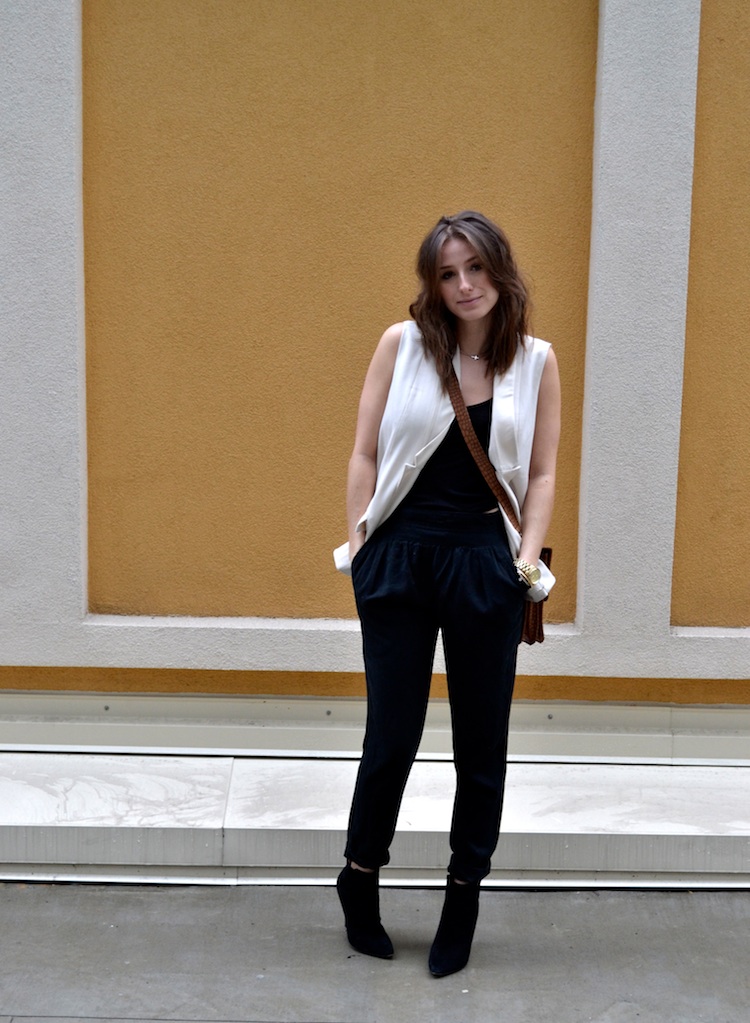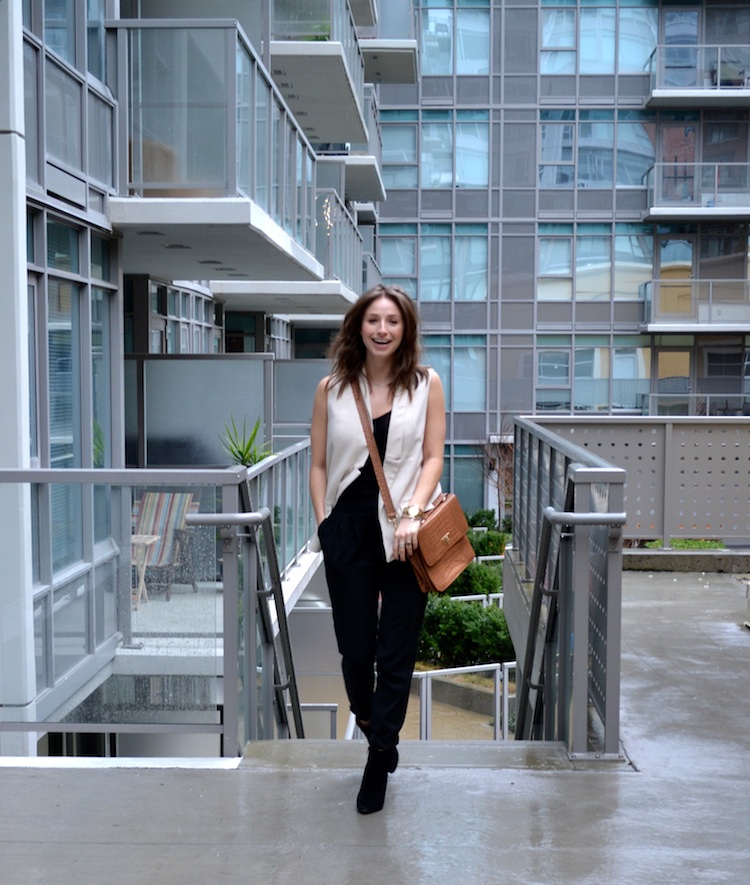 trousers, tank top: Aritzia (similar here and here) | vest: Silence & Noise via Urban Outfitters (similar here and here, save) | boots: Aldo | bag: vintage | jewelry: Michael Kors, Tiffany & Co., Urban Outfitters, Nadri, So Pretty Jewelry, BCP Jewelry (similar here and here; love this)
in other news, i have found myself named the Top Aldo, Aritzia and Citizens of Humanity Fashionista on Chicisimo. positive feedback is such a great and motivational thing. take a peek! and have an amazing day.