i finally feel like my life is coming together. i'm in school for something i seriously enjoy and something i plan to make a career out of, i'm interning at The Room and learning new things all the time, and i'm blogging more than ever before (as much as i can with a job and school). i guess you could say i feel like i'm becoming an adult? (who knows if i'll ever actually "be" one.. or if i want to be!) all of these pieces in my life seem to fit together quite nicely, as illustrated by a project i did for school (see below) that i thought would totally work on le blog. spring trends. go.
IN BLOOM
is there anything chicer than a frenchwoman in a pastel suit? the answer to that would be NO. thanks to nicole richie for putting pastel shadow back on the map (there's a sentence i never thought i'd say). loving the pale sky blues, soft lemons, blush and almost-lavender greys. (ps got a sweet little idea about mixing pale grey and le smoking (see below) for an explosion of spring goodness).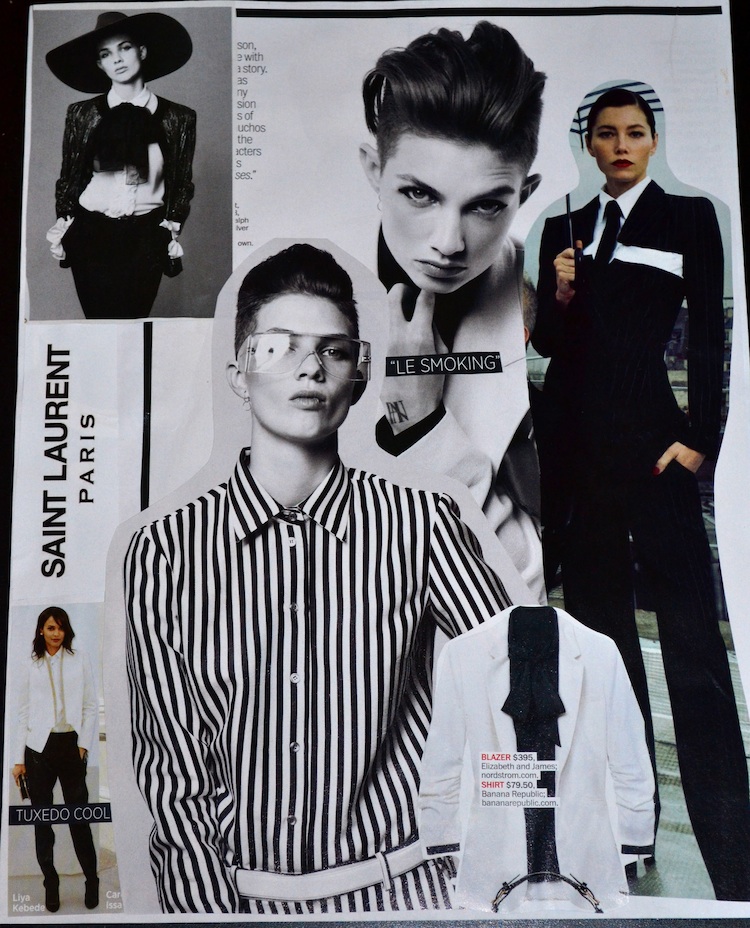 LE SMOKING
any regular readers of mine will know how obsessed i am with (yves) saint laurent, especially the s/s 2013 collection. the 70's are by far my favourite decade and yves was/is still one of my favourite men. big thanks to him for "le smoking." perennially chic and totally androgynously hot.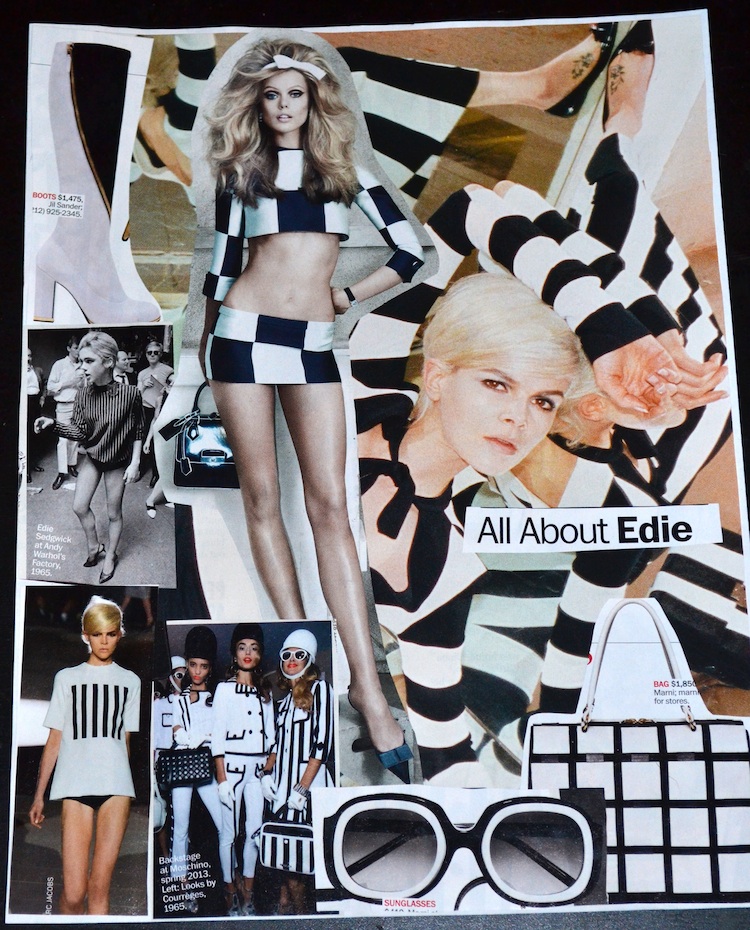 ALL ABOUT EDIE
marc at LV did it best. on the escalators. in paris. let's just say i wish i could walk around in a graphic tee and no pants. enough said.
collage boards by moi
note: please have fun with these trends. that is what fashion is all about! do something crazy with clothes (large or small) that makes you feel GREAT and wear it with pride. off you go mes petit chous!