as a proud new member of the PartySkirt brigade, i wanted to do things a little bit differently. with such a flattering and classically cut skirt, you can do a lot with this baby; wear it with heels, flats, a crop top, a classic mens' blouse, a basic tee, tights, bare legs, and on and on… it's kind of like having an LDB or LBJ (dress, jacket, respectively) in that it's a piece that makes you feel good and can be incorporated into your wardrobe in many different ways. as someone whose style is a always a little rough around the edges, i wanted to grunge my skirt up a bit, so to speak, without losing what it's all about (fun, duh). adding in the black on black and throwing on an old parka makes it feel a bit more effortless. the messy hair takes it up a notch on the grunge factor as well (my sister hates that i don't brush my hair). and sometimes a girl's just gotta bare her legs, even in the winter!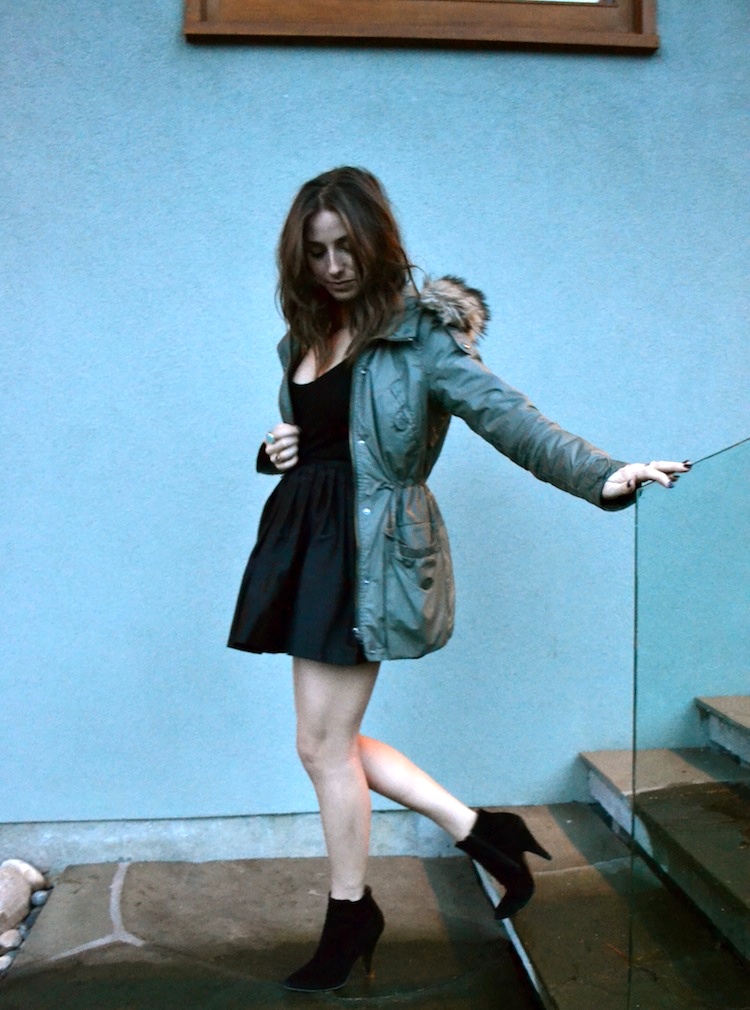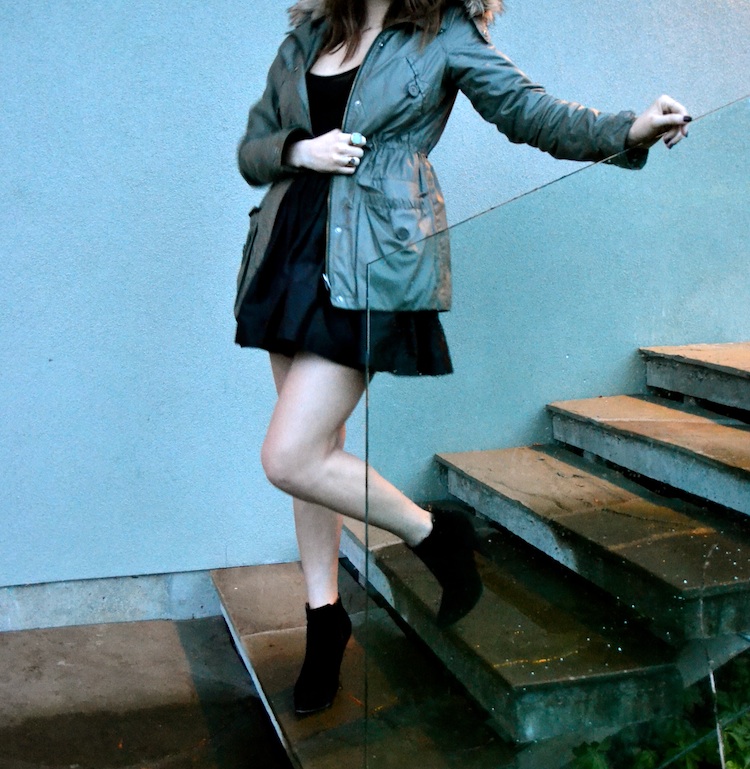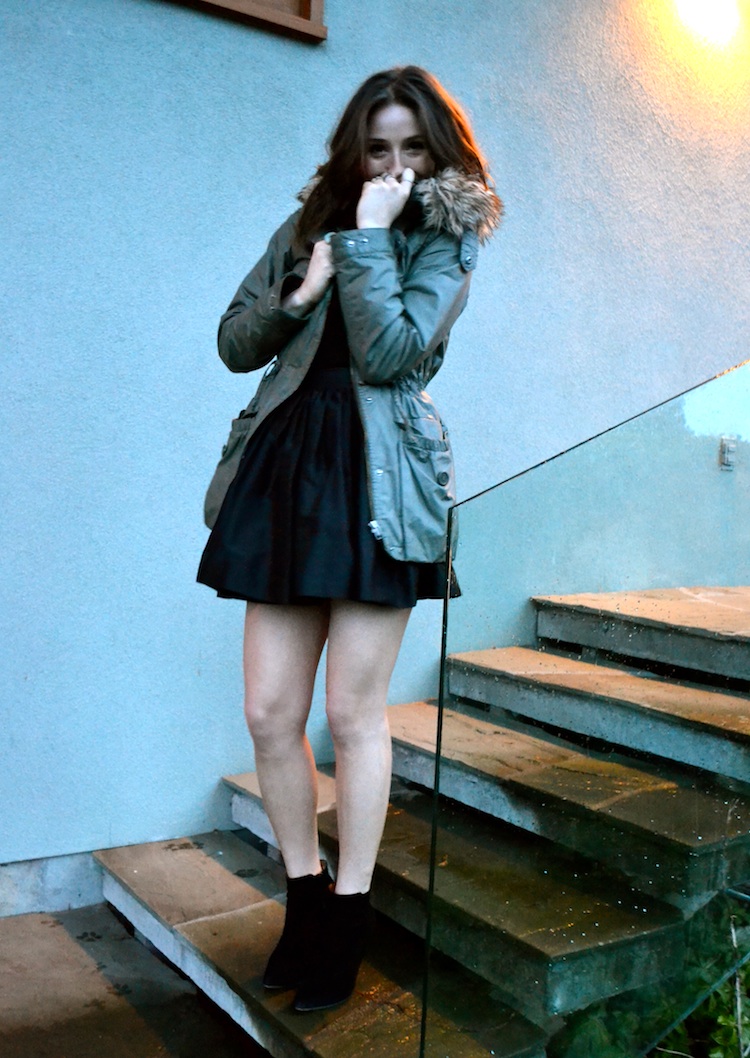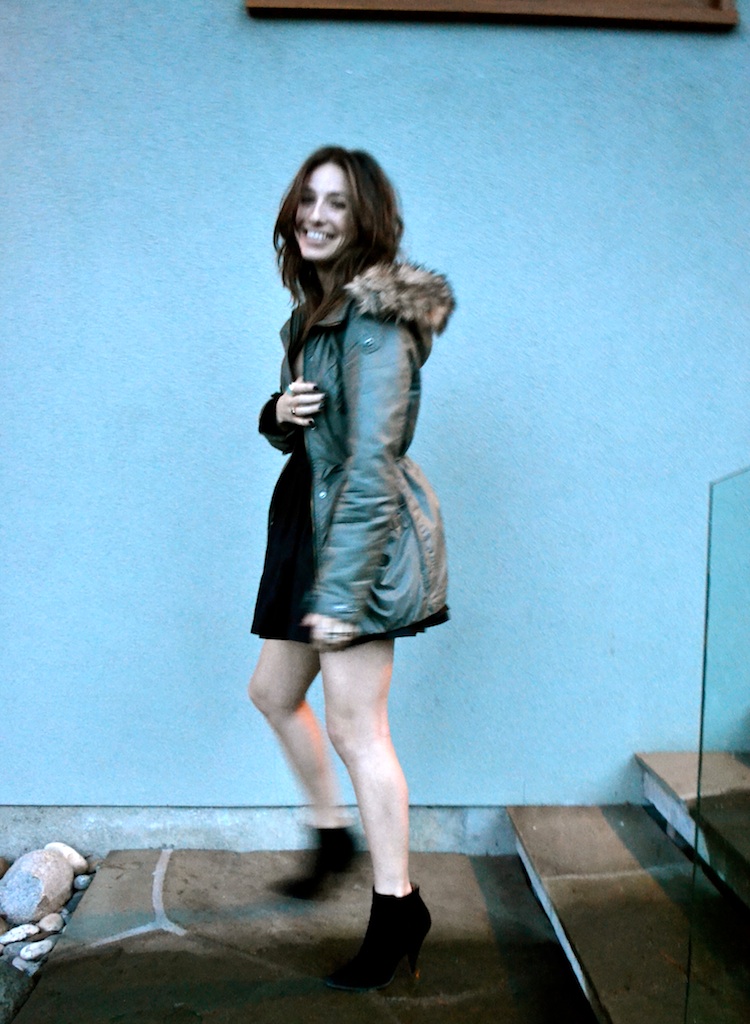 coat: H&M (similar, my next coat!) | skirt: PartySkirts | boots: Aldo (seen here) | jewelry: Urban Outfitters (similar), Tiffany & Co., BCP Jewelry, So Pretty Jewelry (similar here, here and here)
have a wonderful start to your week!