let me lessen your friday stresses and start the weekend off right with an example of how to take a denim heavy look from day to night. take this casual, but put together look, add a nautical striped sweater and swap the comfy converse for chic booties. you can add some eyeliner or deepen the day-appropriate smokey eye if you wish. et voila! layering is a great key to take a look from day to night, either adding or removing layers to dress it up. i am loving the layered schoolgirl look of a collared shirt under a sweater, and this is a bit of a different spin on it. please enjoy!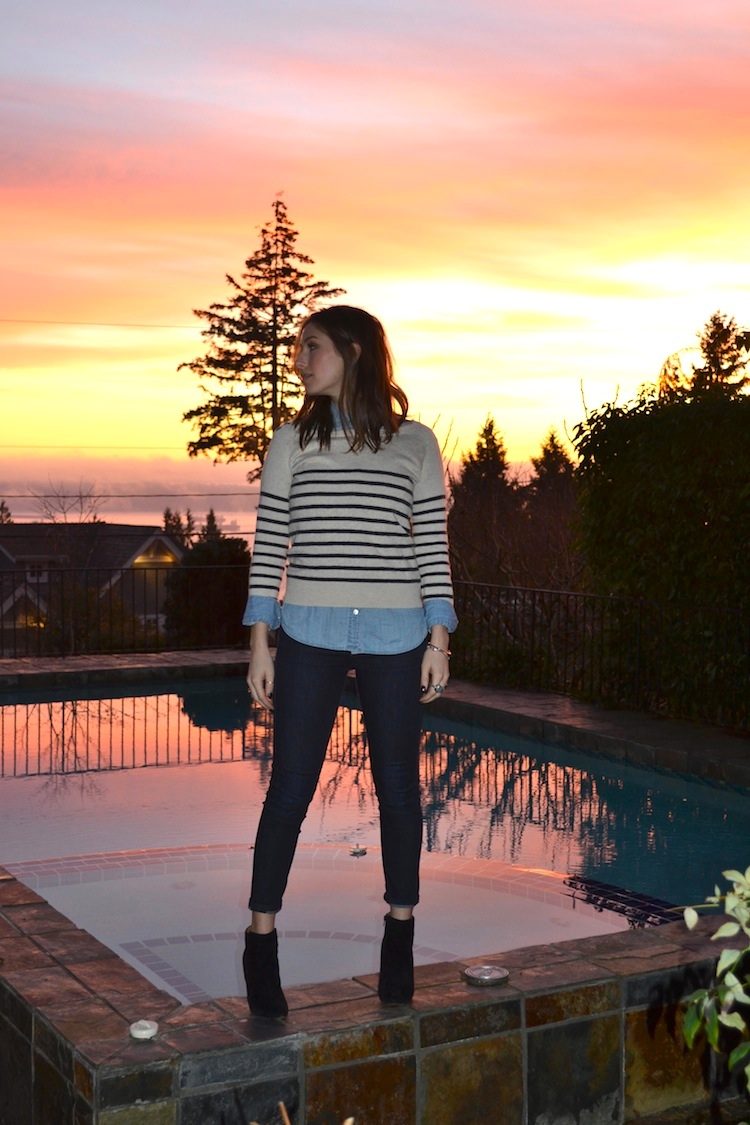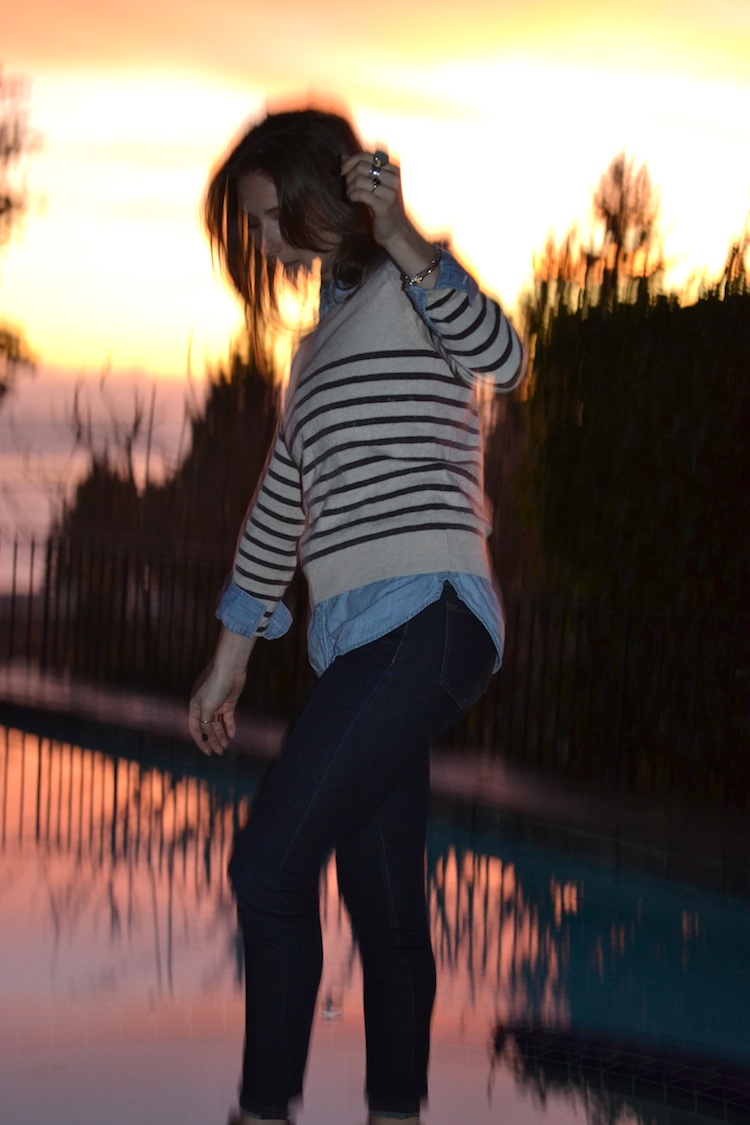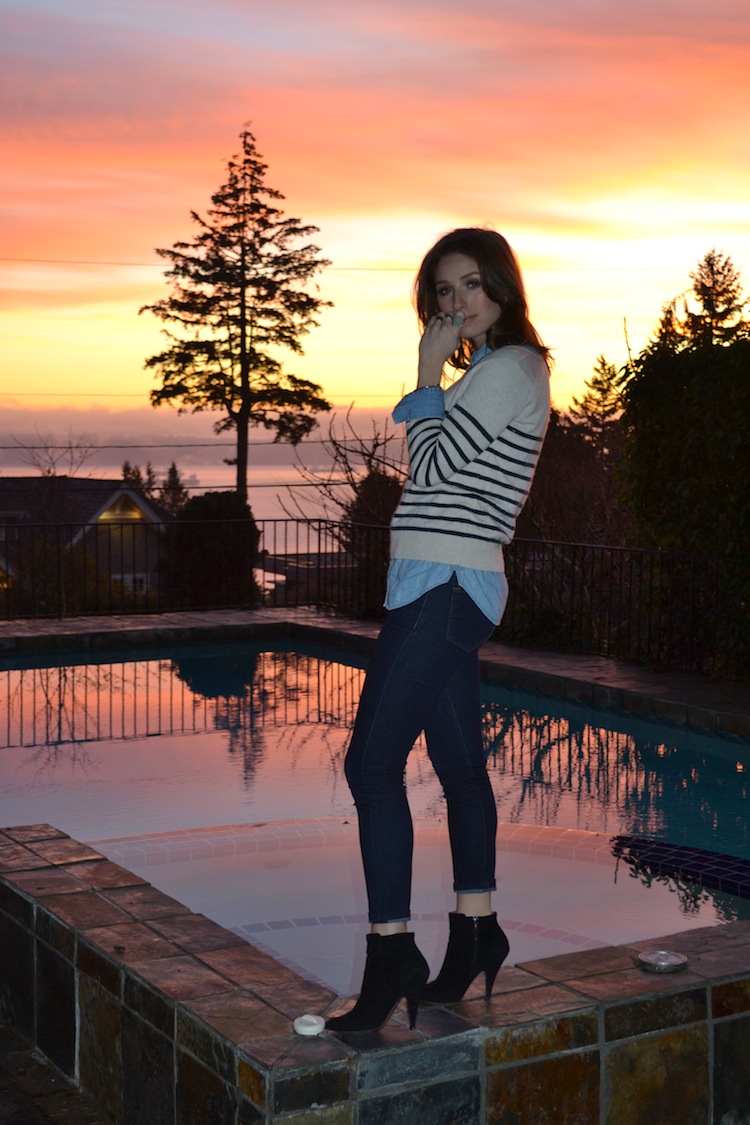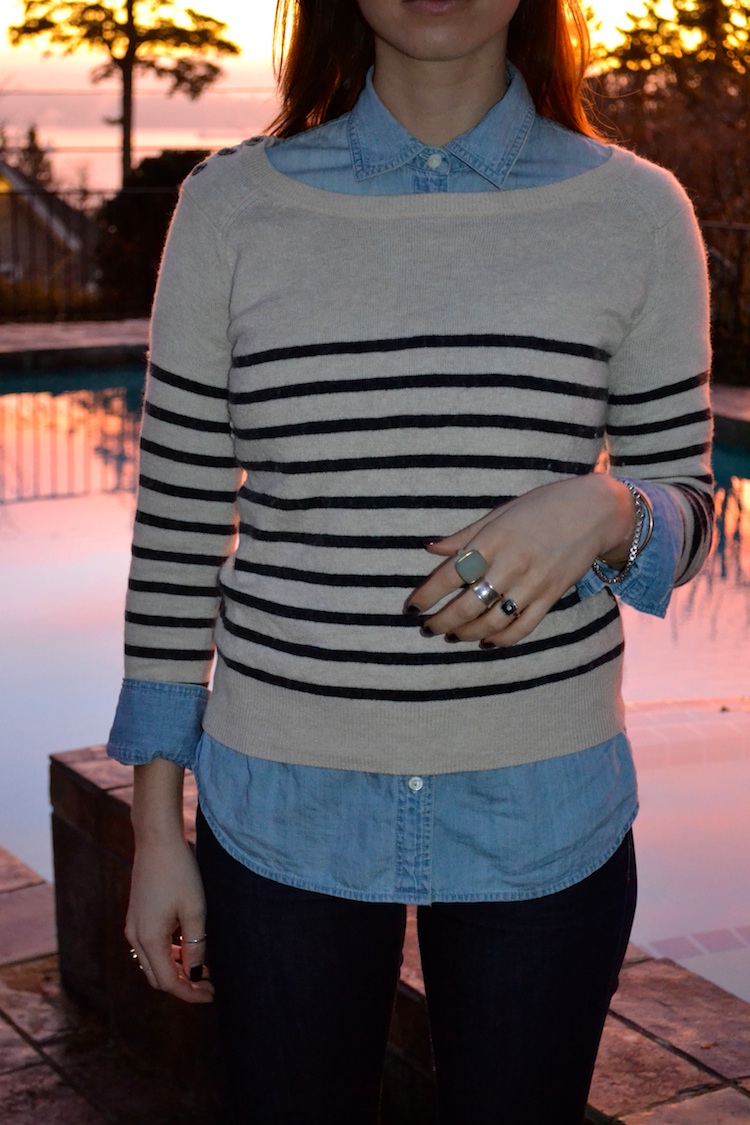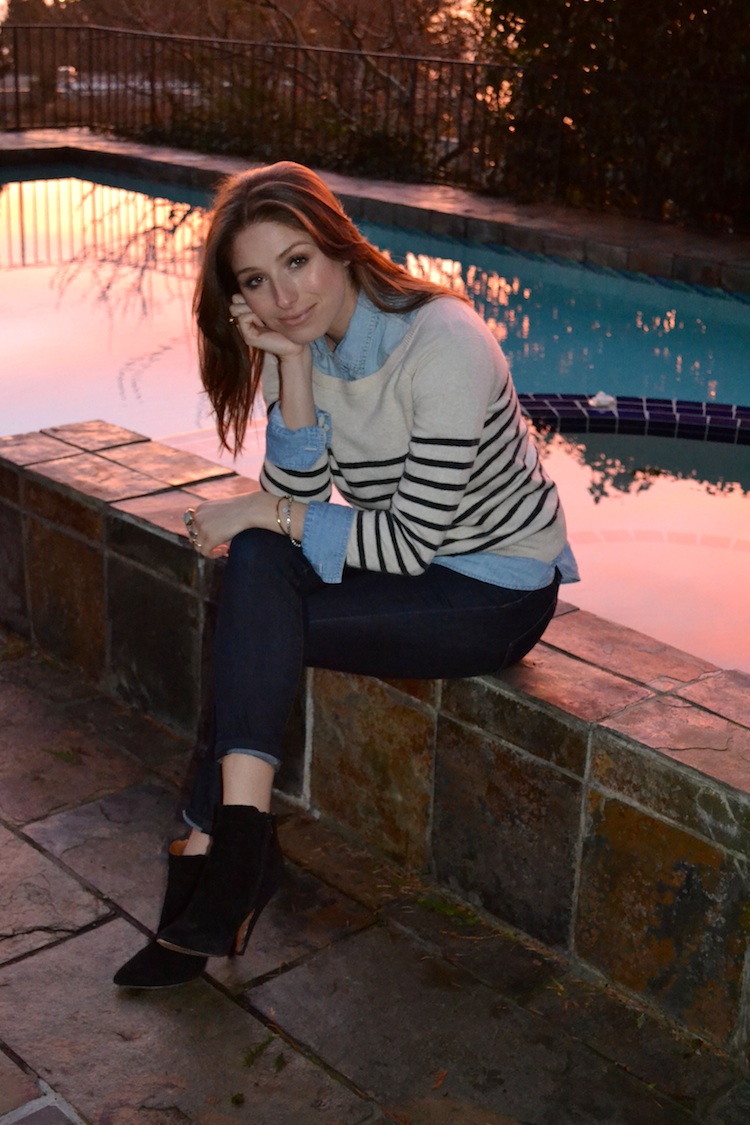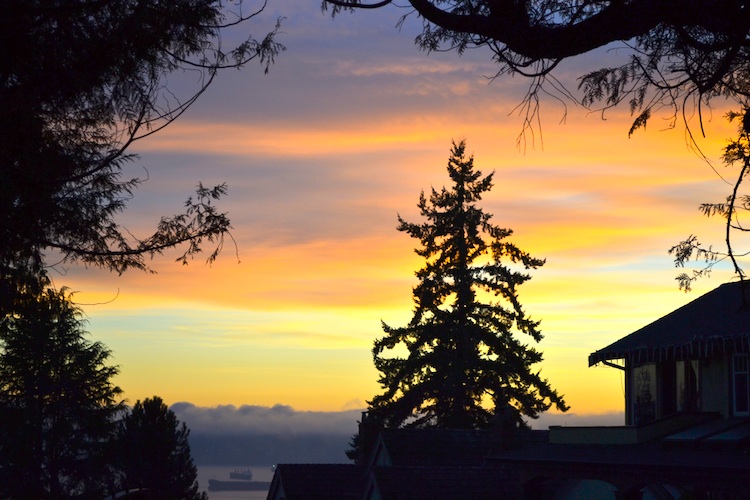 sweater: Aritzia (similar, save) | shirt: J. Crew | jeans: J Brand | boots: Aldo (similar) | jewelry: Urban Outfitters, Tiffany & Co., So Pretty Jewelry, BCP Jewelry (all seen here)
i'll leave you with that stunning image… happy friday!