i don't usually wear a lot make-up; most of the time i'm too lazy to get up any earlier to put it on properly. i'll put on red lipstick from time to time, but i mostly like to take my time doing my make-up before i go out. it's very soothing to me to sit in front of a mirror with music playing and paint my face. some of you may not know this about me, but i used to want to go to school for make-up artistry. i've been playing around with it since i was allowed to buy makeup (and probably a little before that) and i really love it. anyway, i also love to watch youtube makeup videos (pixiwoo and lisa eldridge are my favourites) and so one ms. eldridge video inspired this look that is a perfect smokey eye for day and a nude mouth. a little drama never hurt anyone, right?
i recently re-found my converse sneakers and i totally forgot how cute they are. my only gripe is that i love a little more height, but i do gain comfort with these babies. this outfit is the "day" look in a day to night series post coming up this week. unfortunately i am now officially sick and am finding it hard to function, but stay tuned an easy switch into night with the same jeans and chambray shirt!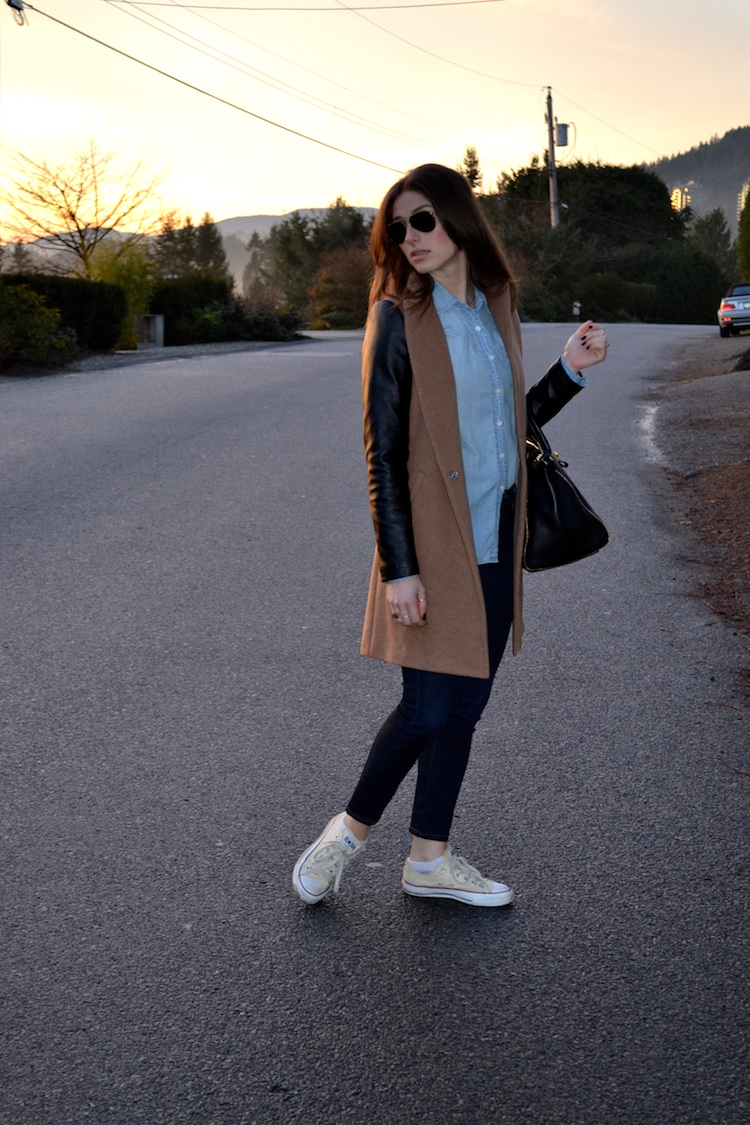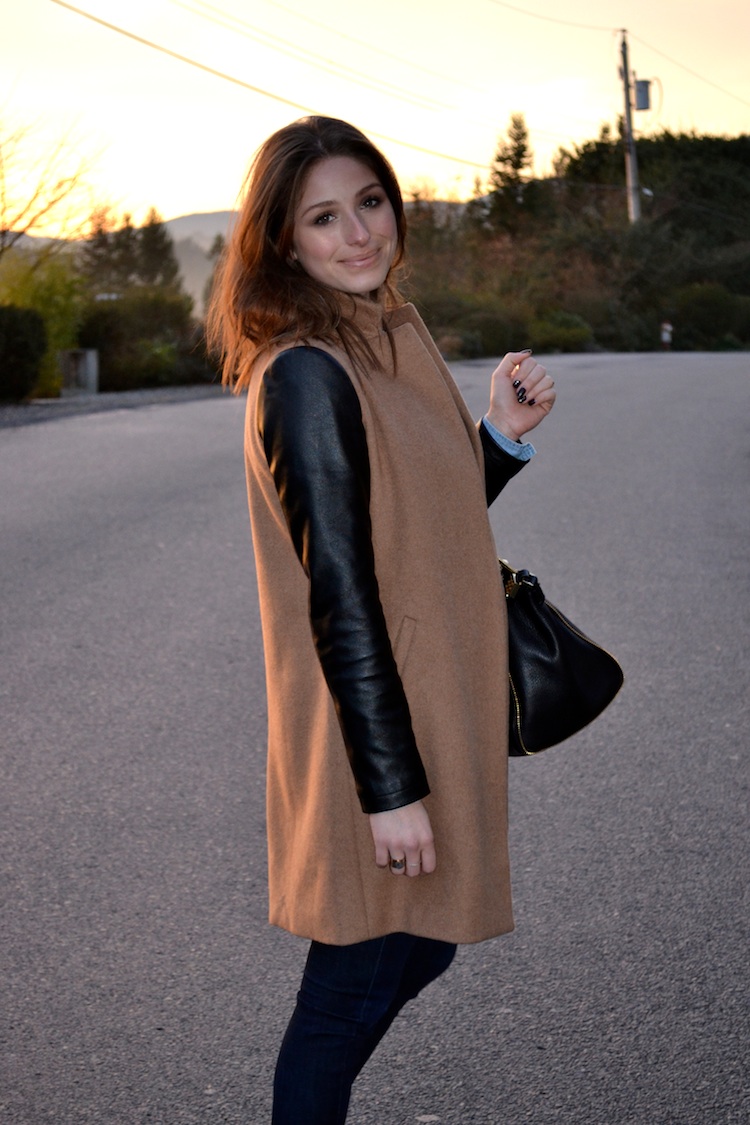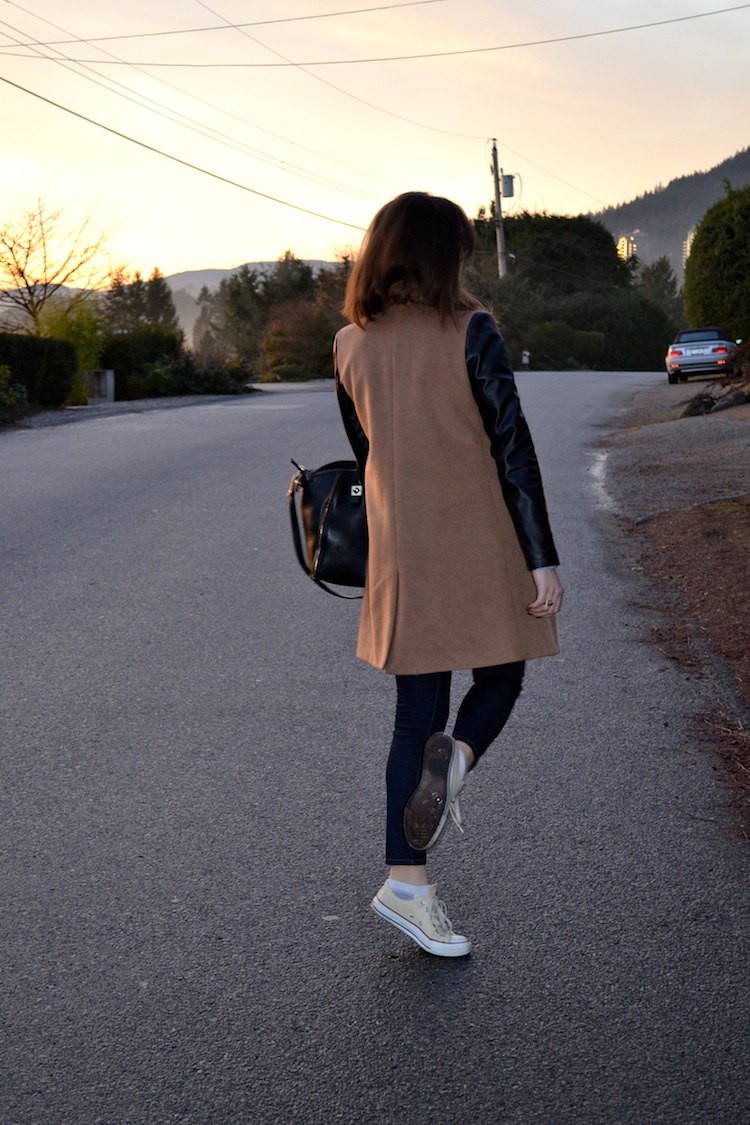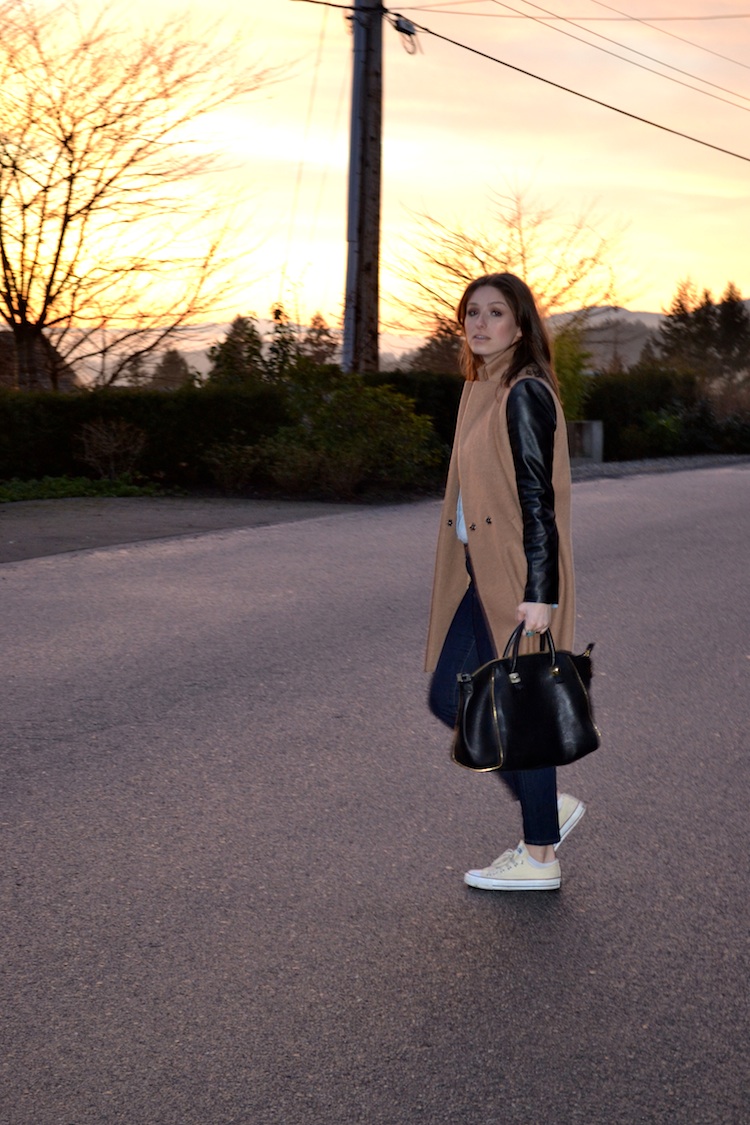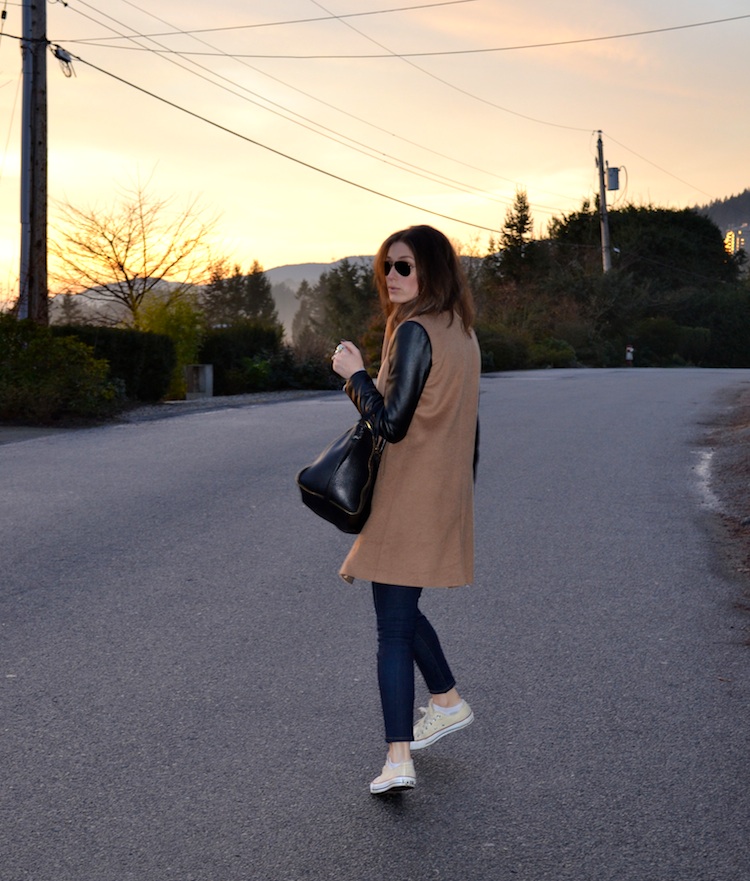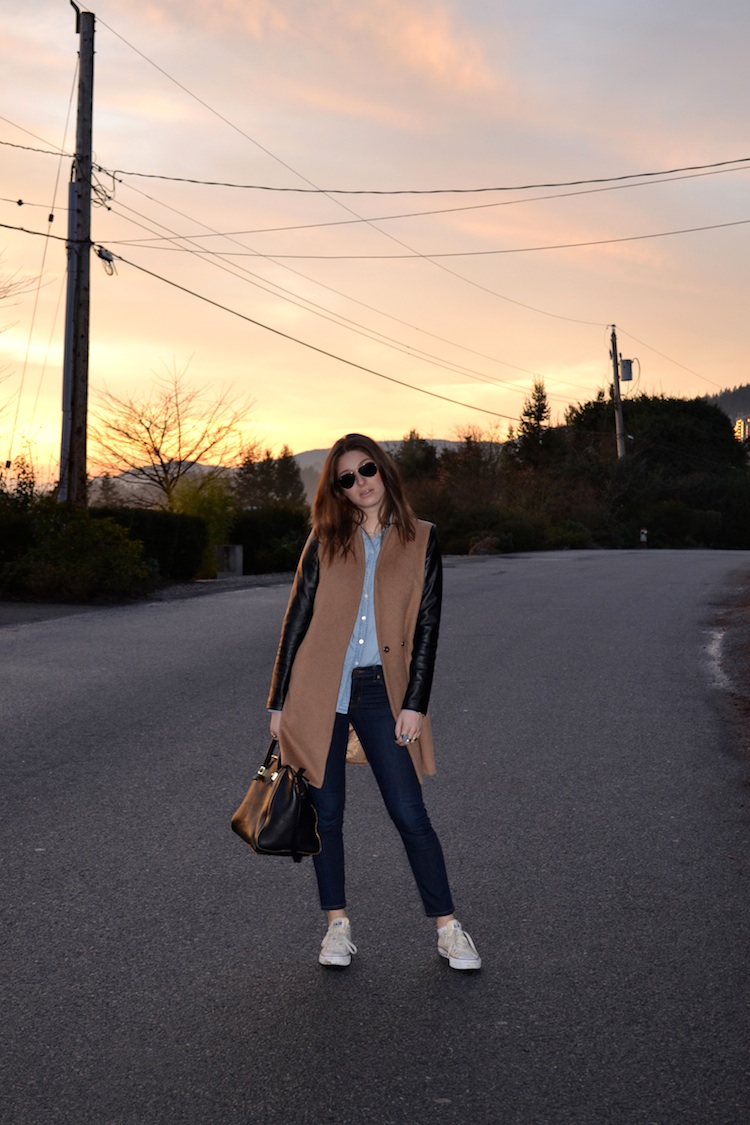 coat: Wendy Box (seen here) | shirt: J. Crew (similar, save) | jeans: J Brand (similar, save) | shoes: Converse | bag: Zara (similar, save) | jewelry: BCP Jewelry, So Pretty Jewelry, Tiffany & Co. (seen here)
ps isn't the sunset amazing in these pictures? have a great wednesday!