this is my interpretation of a modern day suit. paired with a vintage tee, i think it looks a lot cooler. unfortunately, my sartorial wit has been clouded by a major head cold and that is all you're going to get out of me today. i cannot get sick, i am too busy and having too much fun with my life right now (finally doing something i really love- i highly recommend it). i'm going to go will myself better now.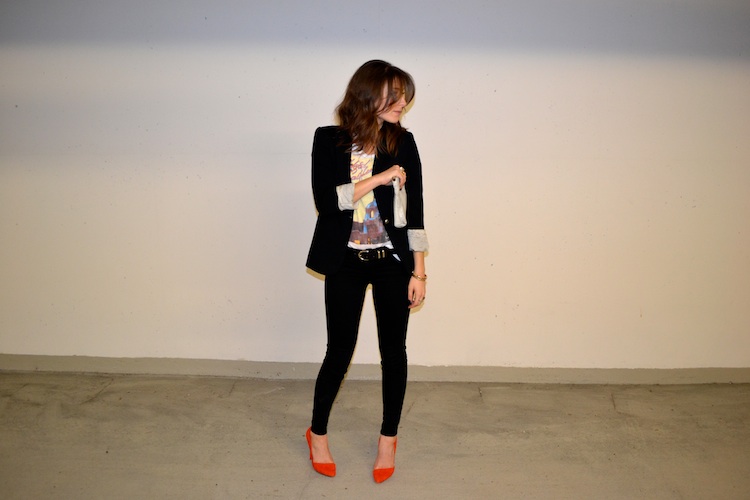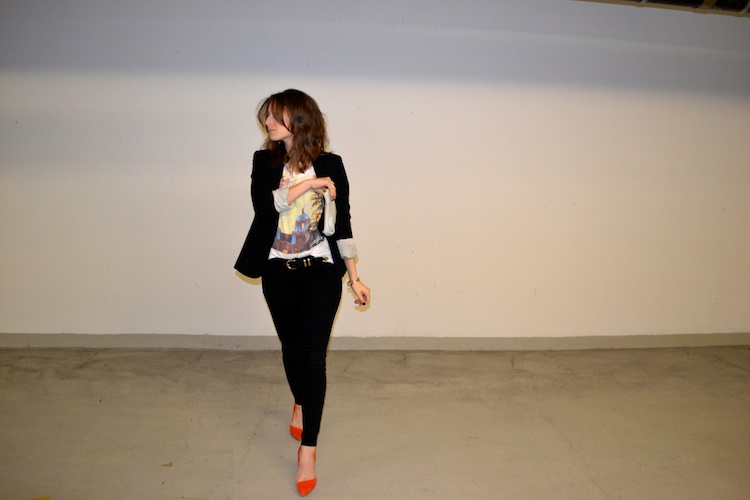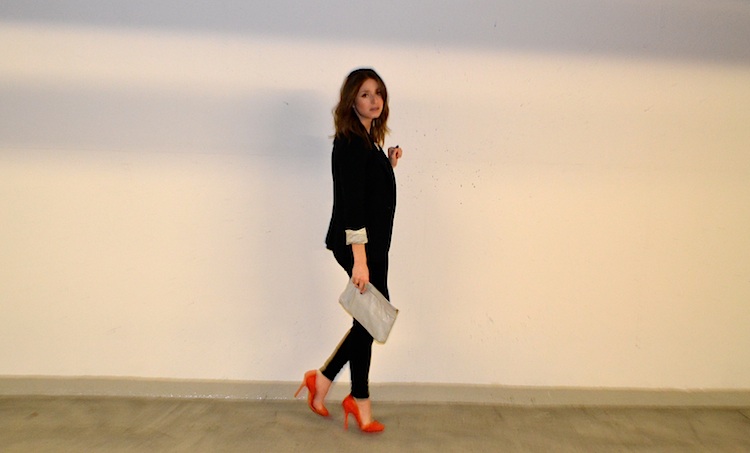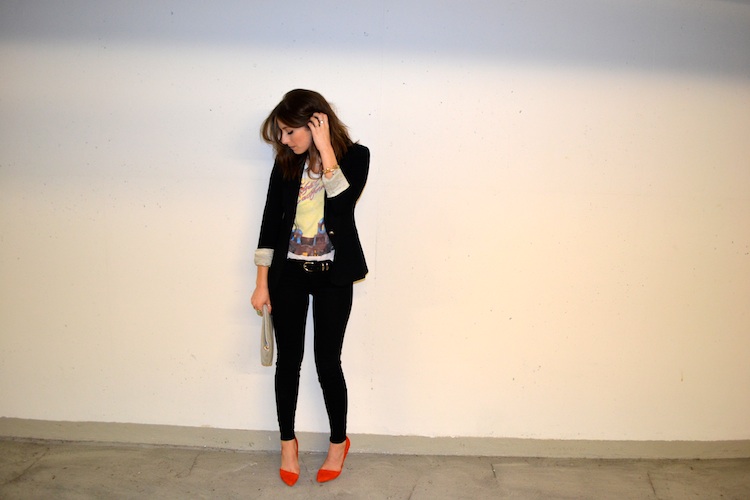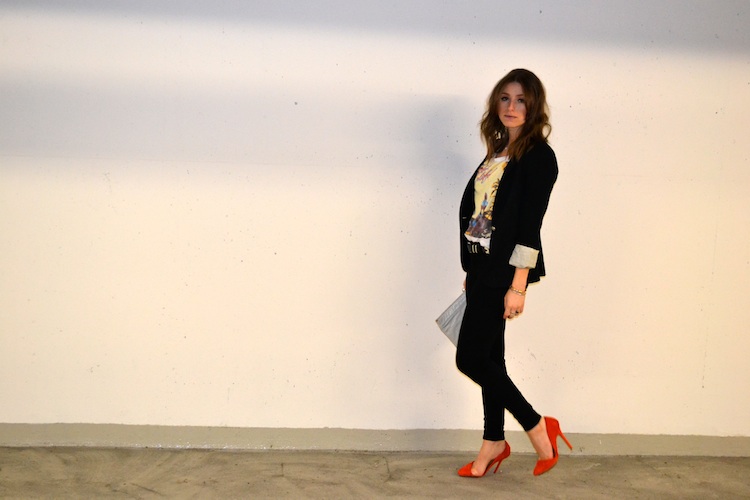 jeans: Citizens of Humanity (last seen here) | tee: Chaser (similar here and here) | jacket: Zara (similar here and here) | pumps: L.A.M.B (similar here and here) | belt: H&M (love) | clutch: vintage (similar) | jewelry: Urban Outfitters, Tiffany & Co., BCP Jewelry, So Pretty Jewelry (seen here)
happy, happy monday! wishing you all an amazing start to the week.