please forgive my absence, i have been sooo busy what with the end of my school semester and working at kate french (a cute little boutique in kits- feel free to come visit!). it's really good, but wearing me down a little bit and each time i sit down to do a post, it never ends up happening! but now that it's the freakin' weekend, what are we all thinking of wearing??! seriously, tell me.
this is another shot of my favourite (and only) lace dress that i wore while shopping with the bf for clothes for London (he looked really cute, by the way). the shoes are actually quite comfortable since there's such a high platform and this hat is one of my favourites. i love how 70's boho this look is; it's so simple, yet looks more refined because of the shoes. i know it's a little dressier than some would wear shopping, but it could be lovely for dinner or a summer party as well.
ps- i have an idea for a series of postings that has to do with weekend outfits, so stay tuned on that front!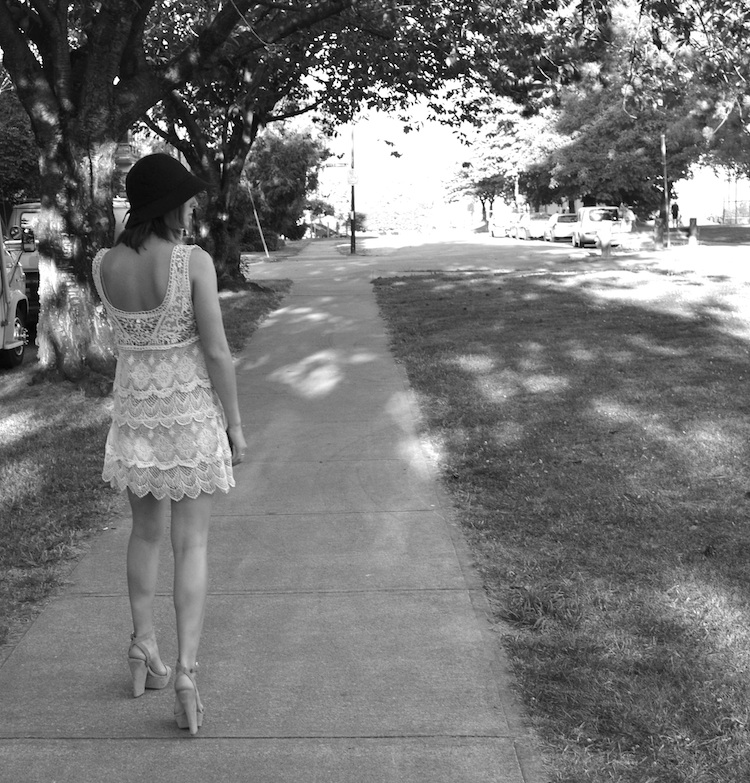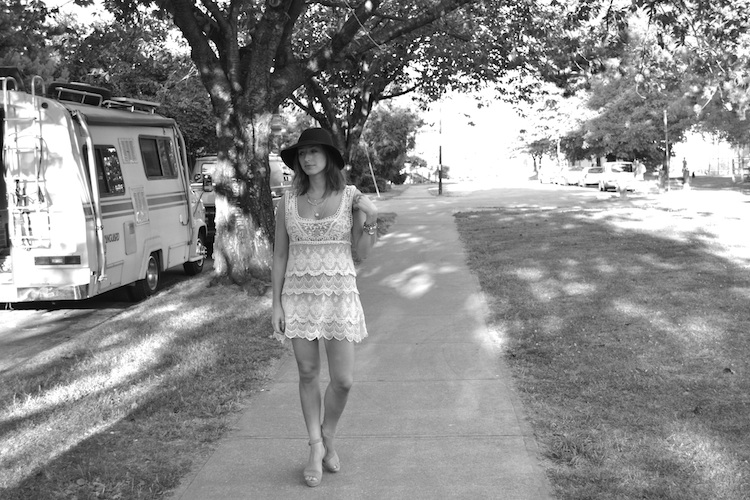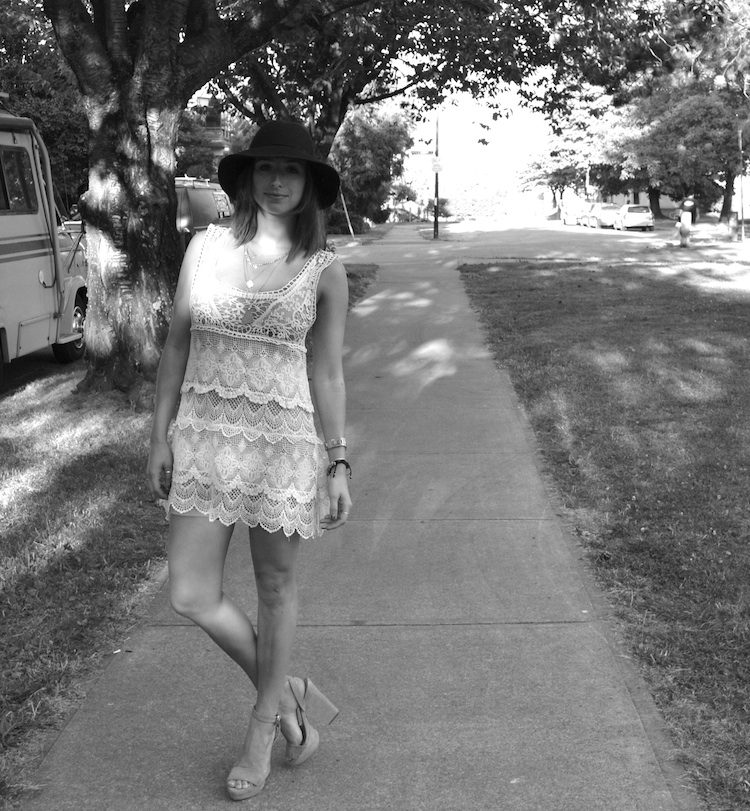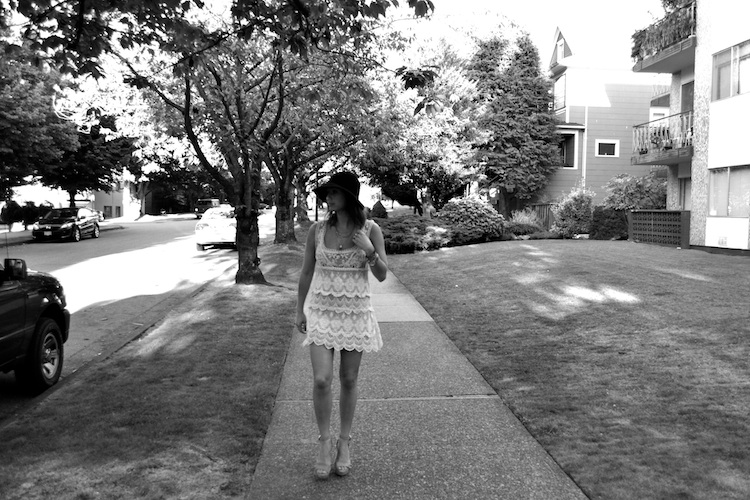 dress: vintage from Front & Co (similar here and here) | hat: Banana Republic (similar) | shoes: Zara (similar here and here) | jewelry: Shoppalu, Michael Kors, Banana Republic, Blue Ruby, Dogeared jewelry, vintage (seen here)
happy, happy friday friends!