i have been playing around with silhouettes lately and this is a good example. it's a bit difficult to wear because the sweater is so boxy, so i would normally pair it with a slim bottom. but i liked the idea of showing a lot of leg, and it works because the sweater is a bit cropped, so there's still an emphasis on my waist. this outfit is also incredibly comfortable (silk shorts, soft sweater) so it has been my go-to as of late.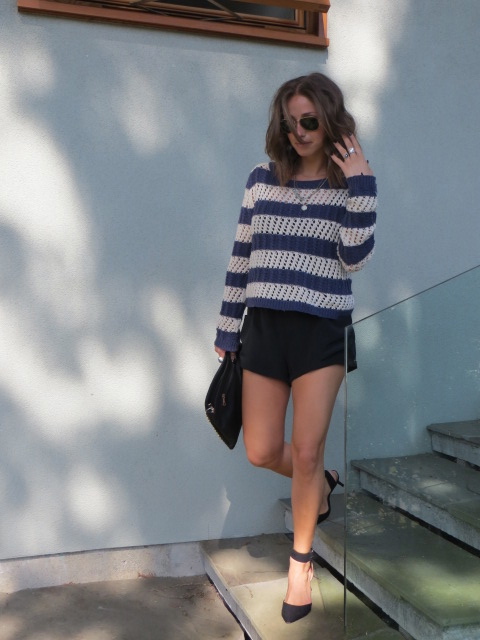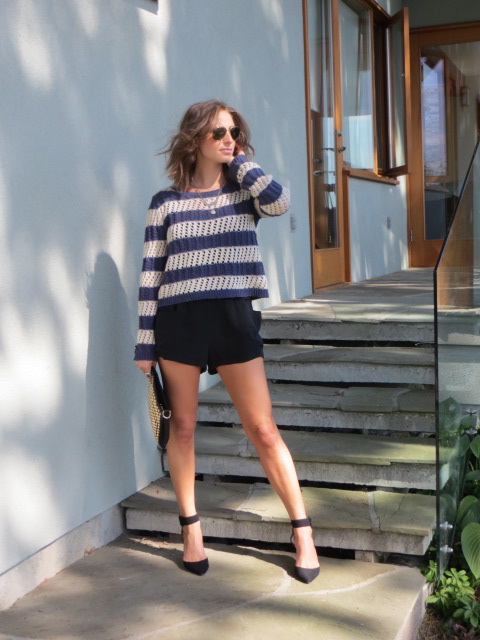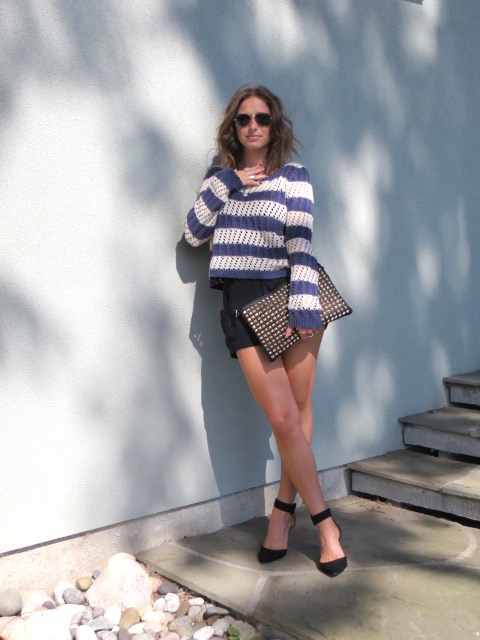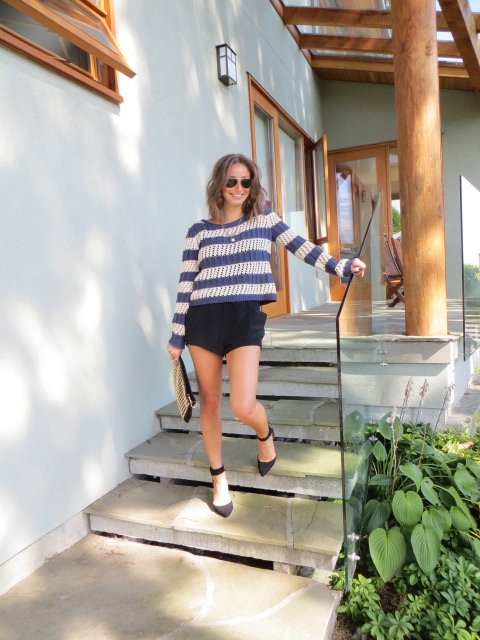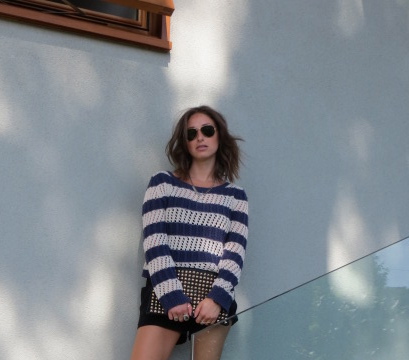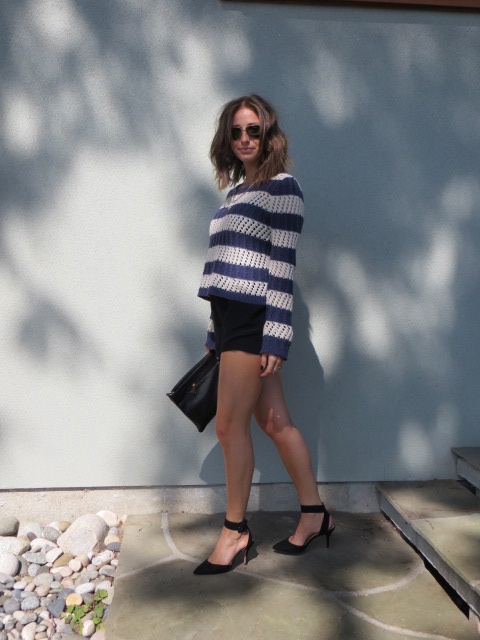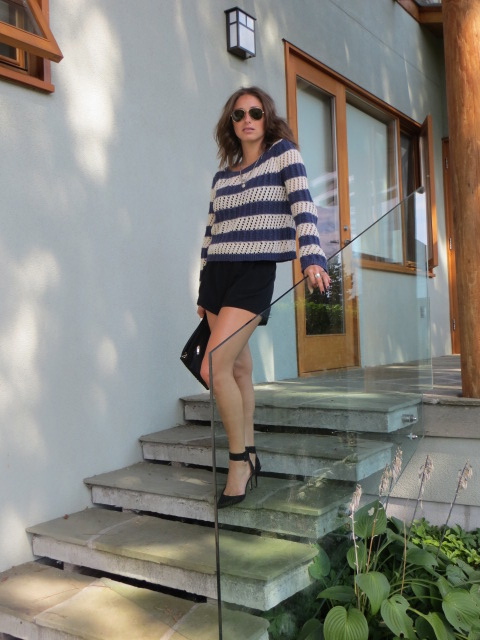 sweater: Splendid (similar) | shorts: Aritzia (similar) | shoes: Zara (similar) | jewelry: Shoppalu (similar), Banana Republic (similar), Dogeared Jewelry, vintage (similar) | clutch: Koopdekour (similar)
my birthday is coming up in two weeks, and i am planning at trip to seattle. i am so excited! it is so nice to have something to look forward to when you are so busy!
have a wonderful week!