let's go back to basics, shall we? it's what i always do whenever i can't figure out what to wear. the most important aspect for a classic piece is the fit. if needed, tailoring is key! it's amazing how much better something looks when it skims your body and hits at the right spot (shorter ladies, take note: pencil skirts should always be at or above the knee!) juts add accessories and shoes that you love and you're done! i added a pendant necklace i'm still trying to steal from my mother and a neutral pair of blush platform sandals. i wanted to make the outfit look a little less work and more play(ful).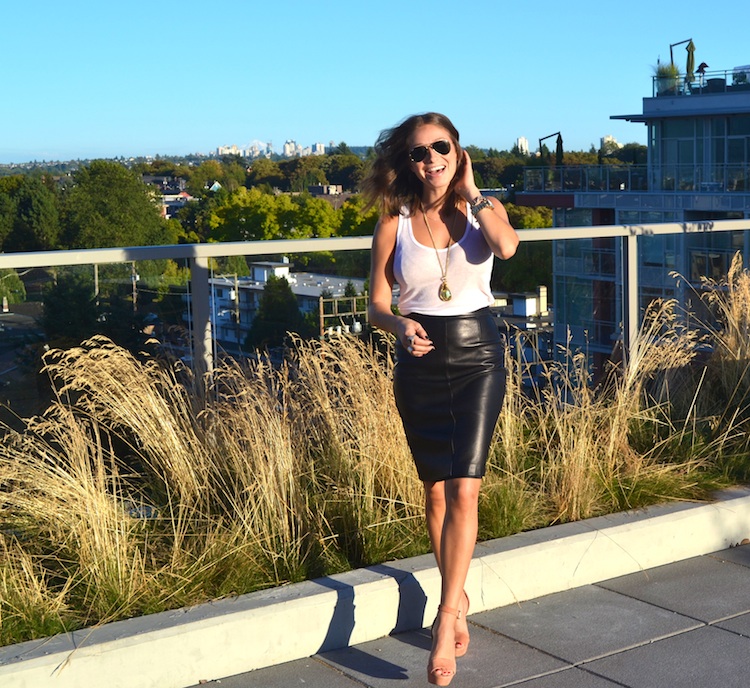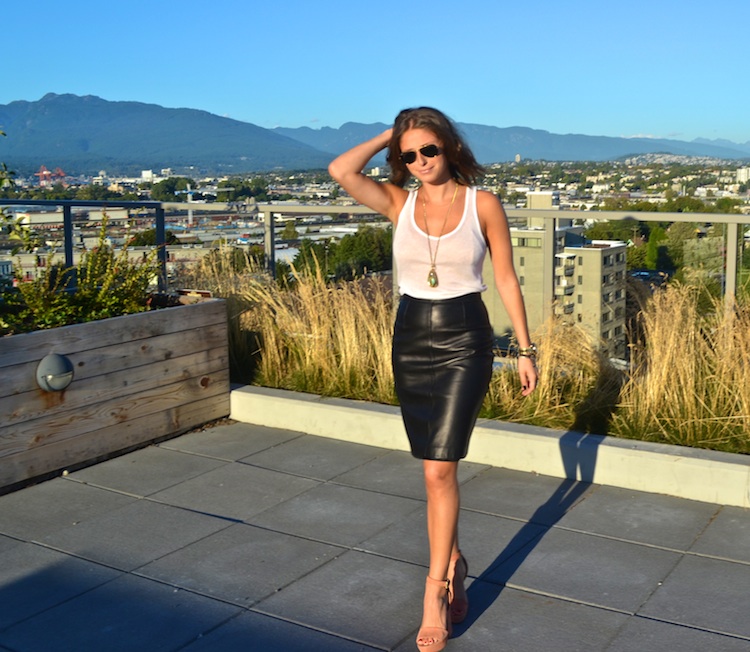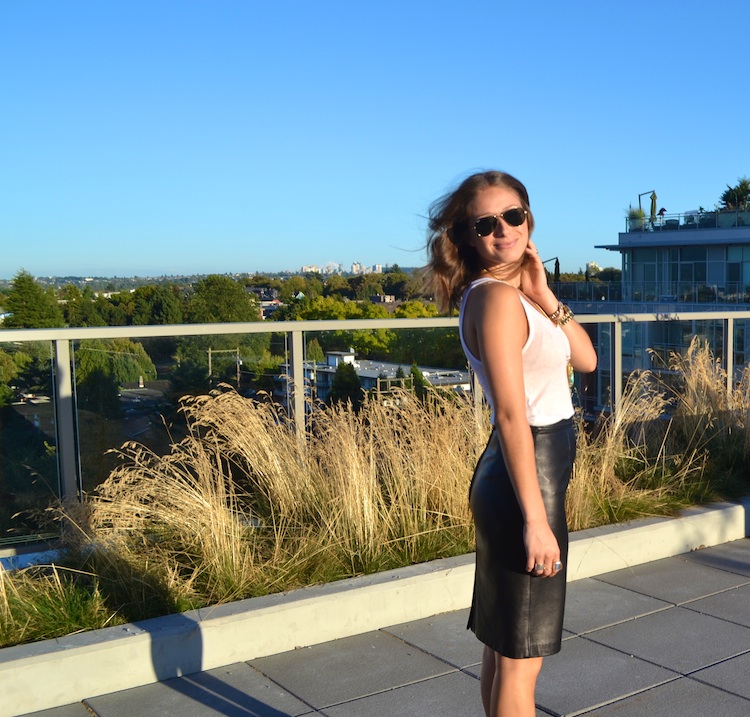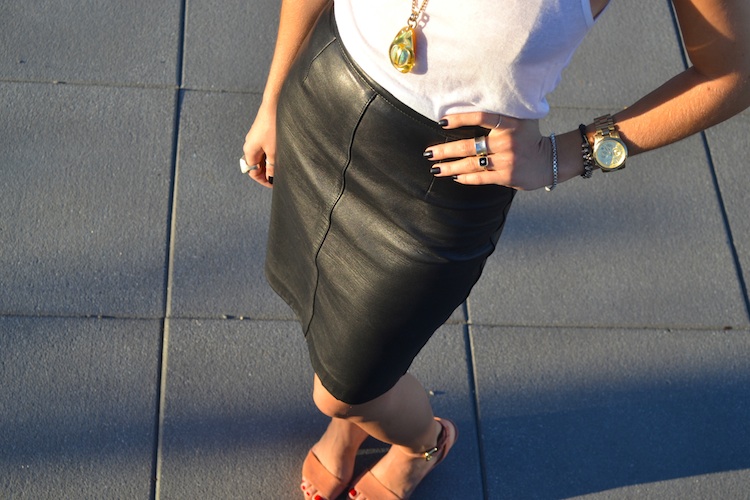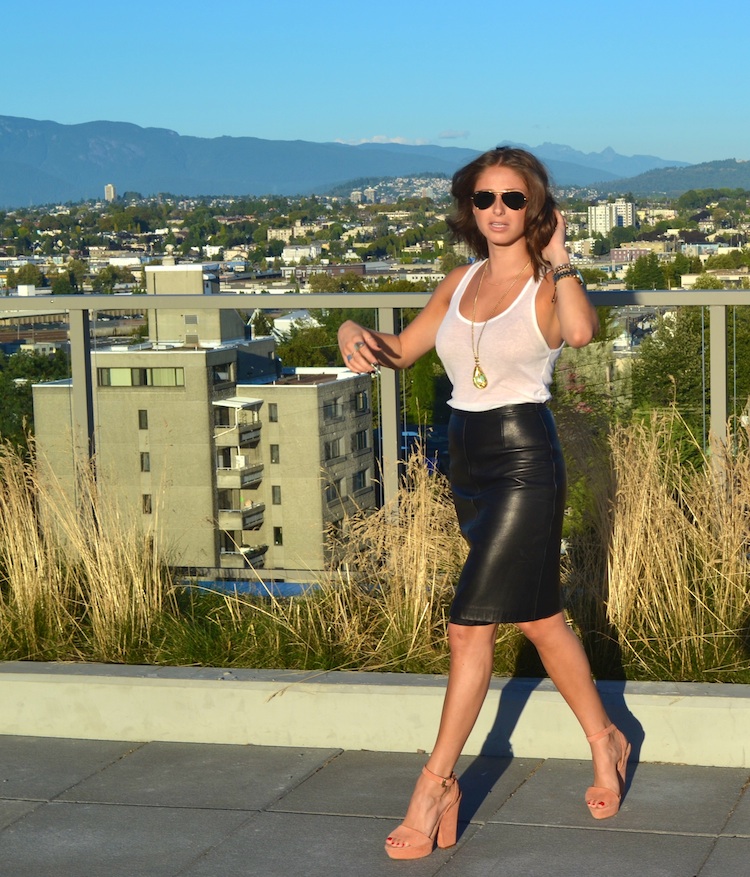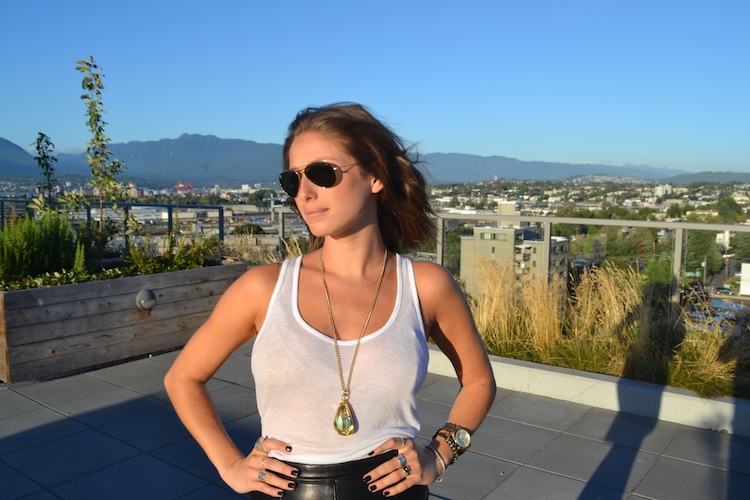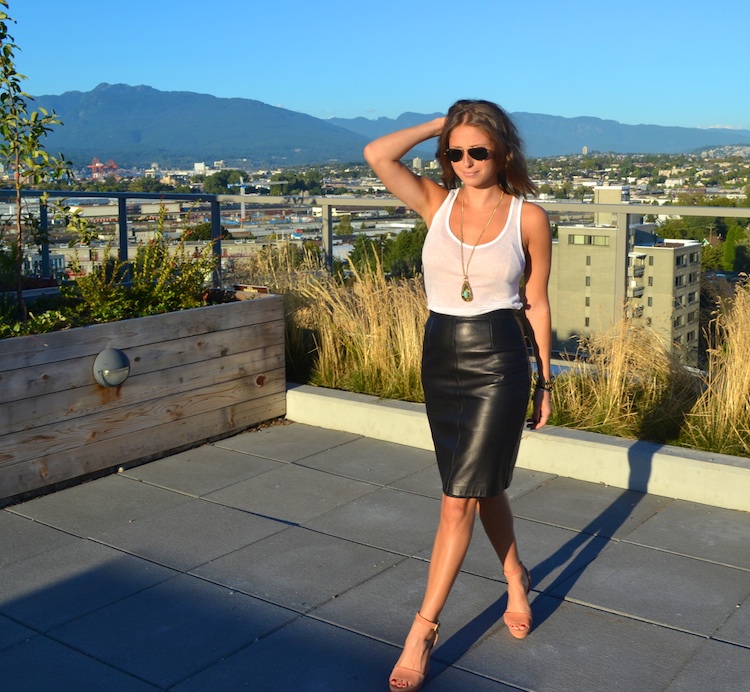 pencil skirt: vintage c/o Shoppalu (similar, vegan) | tank: Aritzia (on SALE here, wishlist here) | shoes: Zara (similar) | sunglasses: Ray Ban (super cheap here) | jewelry: Sovilj (similar here and here), Michael Kors, vintage (similar)
happy thursday friends! i will be doing a giveaway with Koopdekour in the next few days, so stay tuned for that!