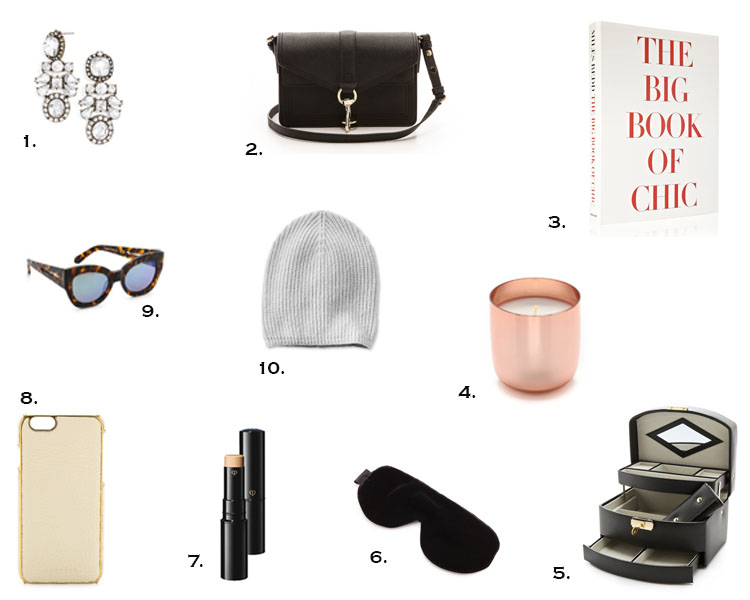 1. Bauble Bar earrings
2. Rebecca Minkoff Hudson moto bag
3. The Big Book of Chic
4. Jonathan Adler Pop Champagne candle
5. Gift Boutique Three Level jewelry box
6. Perpetual Shade silk eye mask
7. Cle de Peau concealer
8. Adopted Leather iPhone 6 case
9. Karen Walker Northern Lights Mirrored Sunglasses
10. Banana Republic Cashmere cap
Christmas is coming up SO FAST and between work and parties, it's hard to have to shop for your friends and family. So I've put together some gift guides for you to make your lives (and mine) easier. Today we have accessories and with American Thanksgiving just around the corner, most of the gorgeous items are ON SALE. Stay tuned for a few more gift guides before Christmas!
What's on your Christmas wish list?