If there's anything I've learned in my old age, it's not to force something. Whether it's an idea, a fight or an outfit, it just never turns out when forced. Creativity, especially writing, is something that never sounds right when pushed out. Maybe that's why my blog posts have been shorter. I've learned to not pressure my writing and find it always sounds better and more genuine when written freely and without anxiety attached. This TED Talks video by Eat Pray Love writer Elizabeth Gilbert was something that really inspired and resonated with me, especially because I am a creative person and am in a creative field. It's a bit long, but I highly recommend it, especially for those who rely so heavily on their daily inspiration to carry them through their careers. Perhaps the genius isn't the being, but the being has a genius that comes alive from time to time. But never when forced.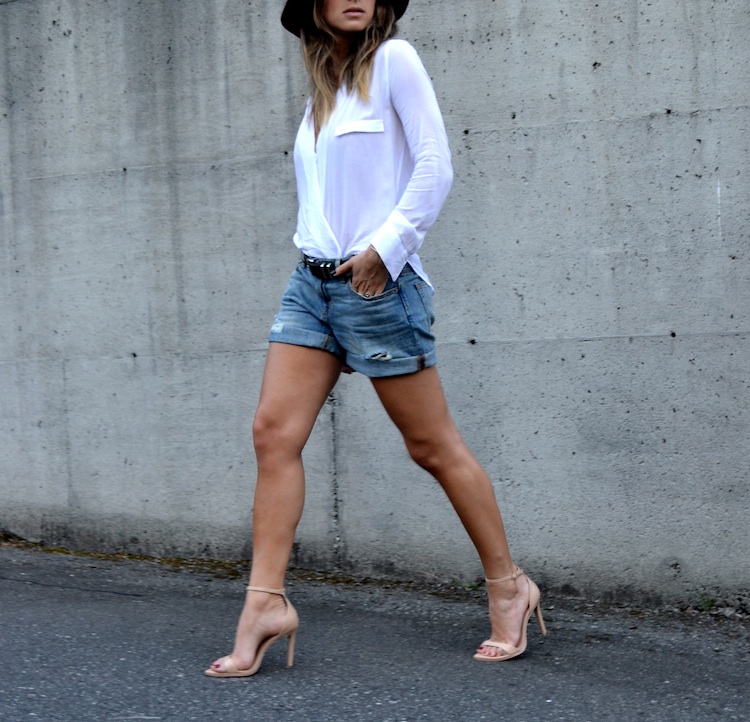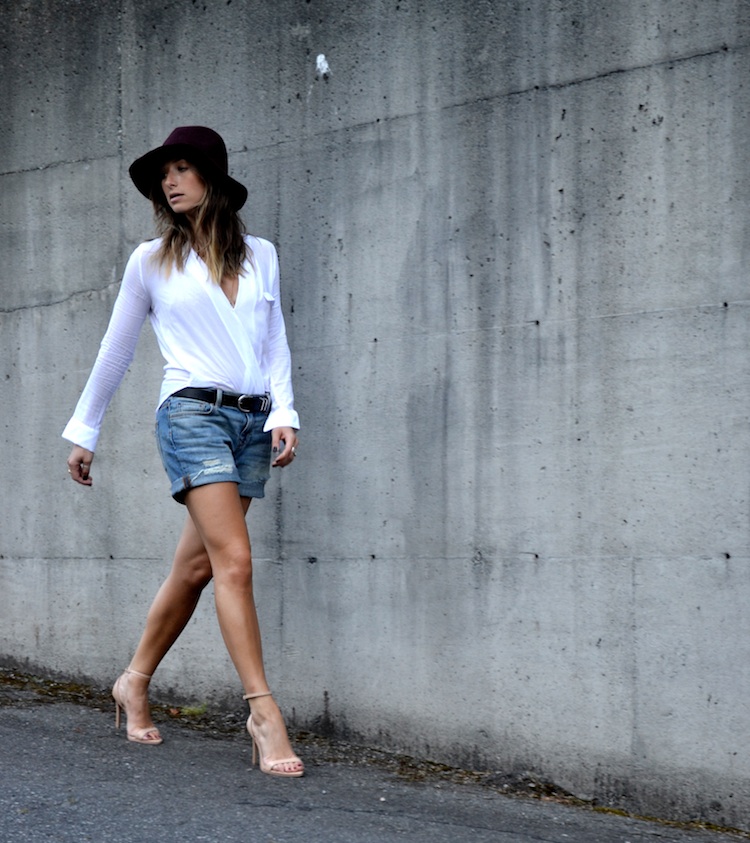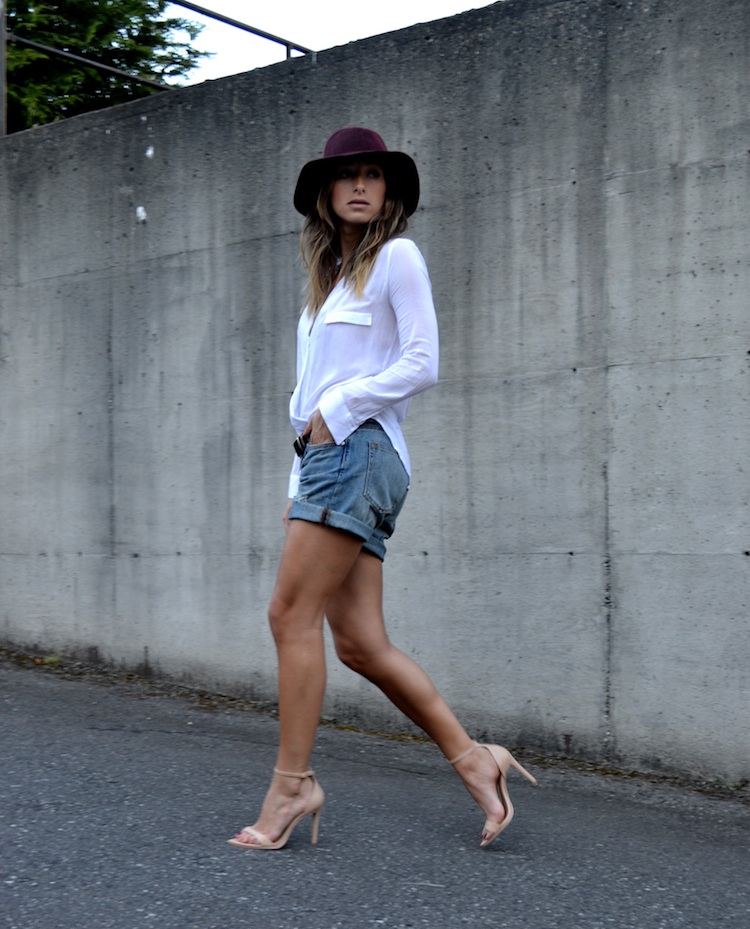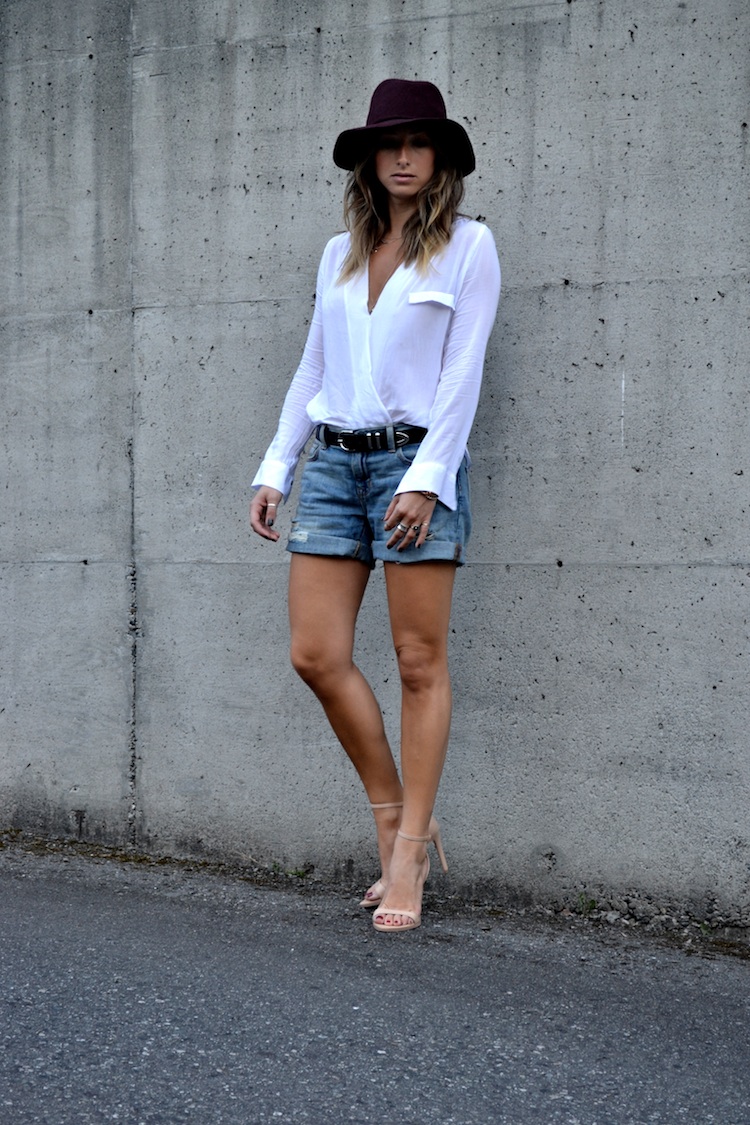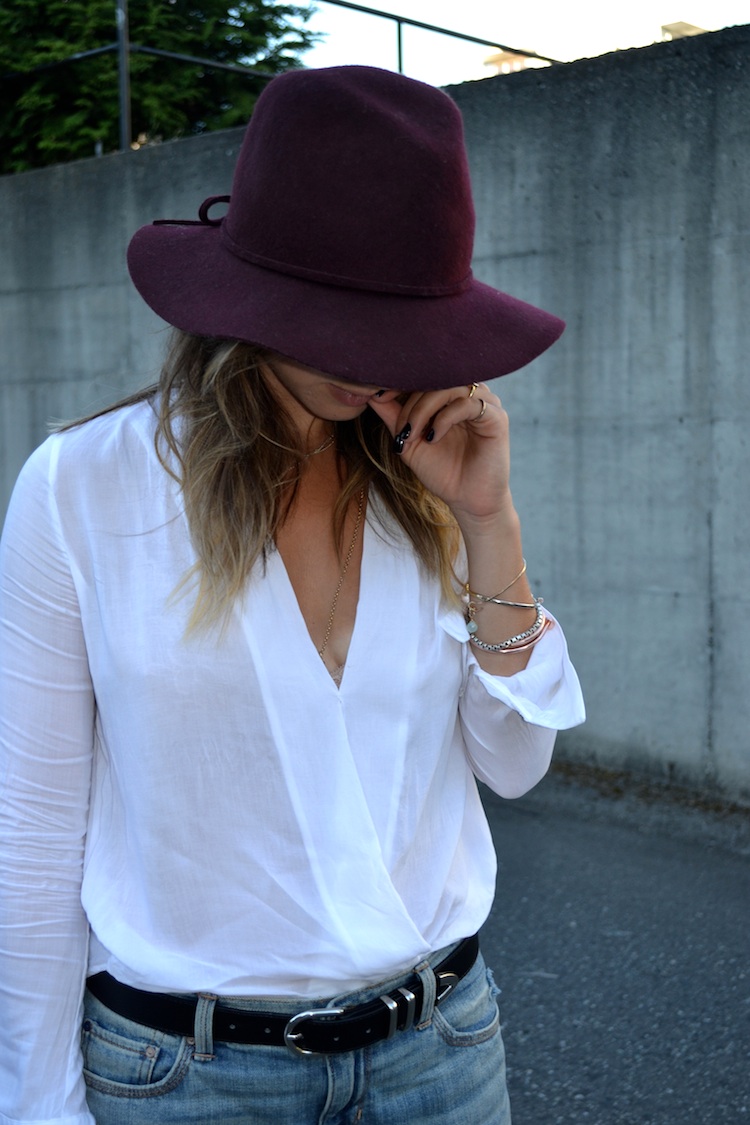 blouse, shoes: Zara (seen here) | shorts: Gap (similar) | hat: Banana Republic (similar) | belt: H&M
Busy week this week! The start of lots of new and wonderful things. Have a lovely day!