Please excuse my extended absence from the blog. I am still, after 4 full days, quite sick with the flu. It hit me hard in the stomach region and has since zapped all my energy. Ironically, I am spending my days strewn on the couch and watching whatever the Food Network has to throw my way (I am a newly obsessed Foodie). If only it wasn't so gorgeous out!
Speaking of outside, let's talk about music festivals. I've always felt like I could never put together the right amount or pieces of clothing to equal the perfect music festival outfit: cool, sexy, effortless, practical and COMFORTABLE. I vow to change that this summer. Below is my first attempt at this outfit and I feel it is a strong start. Let's call it Day 1 of the festival. More to come, my friends.
P.S. May I suggest wearing very short and stretchy shorts under this miniskirt as you never know how, where or in what state (inebriation, TBD) you will be sitting.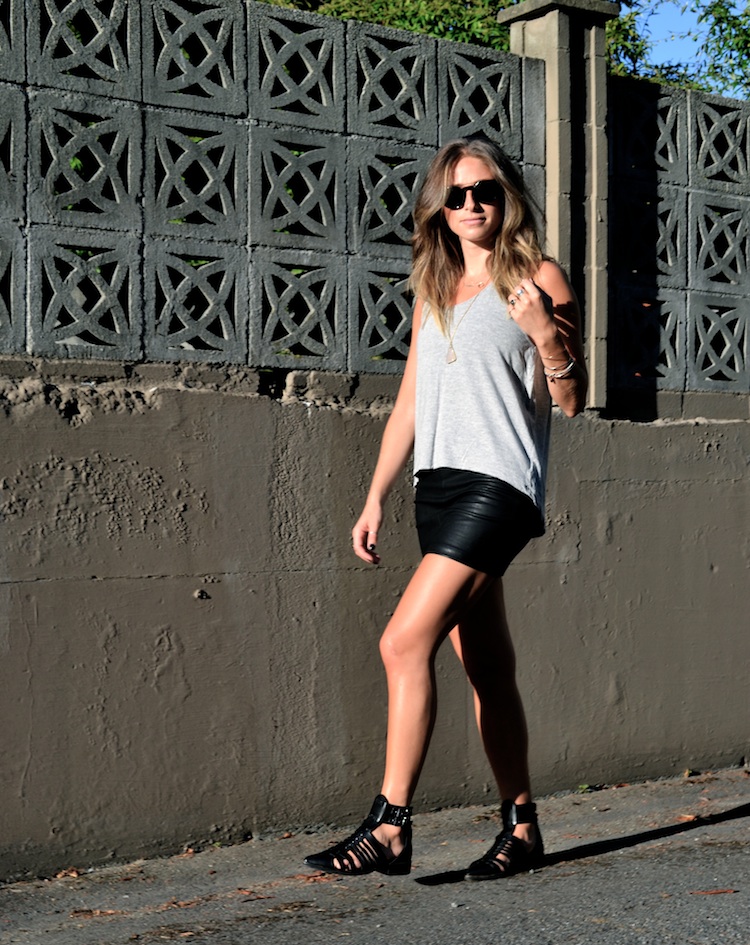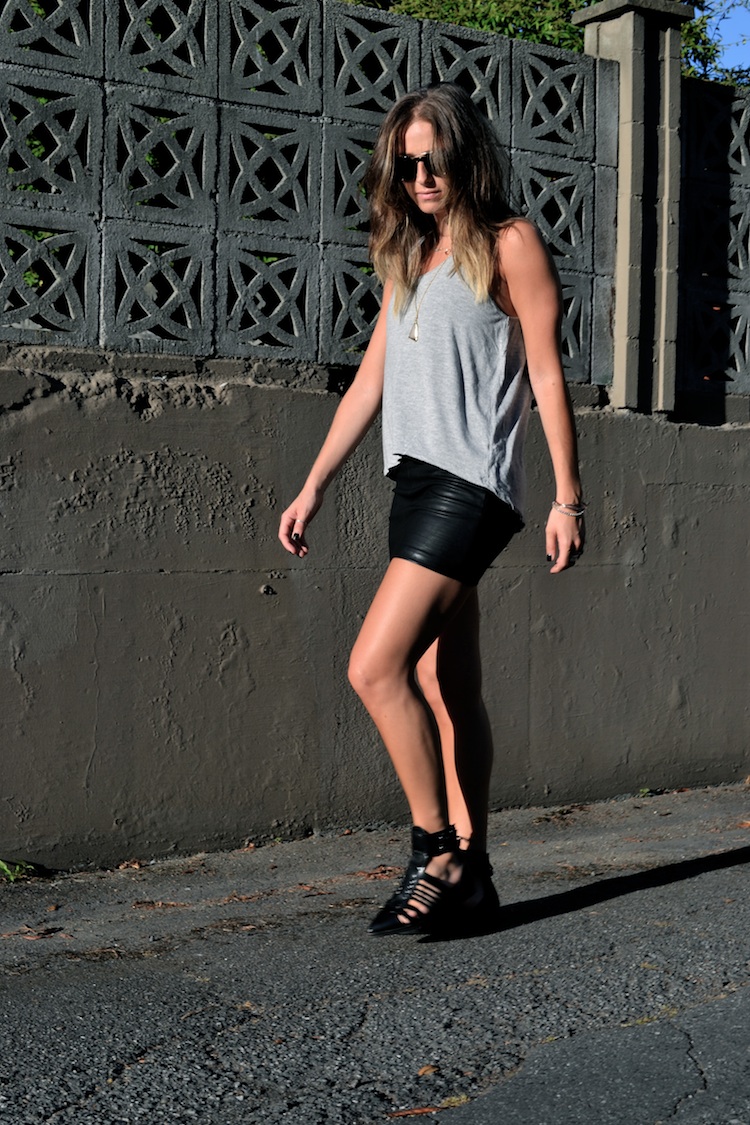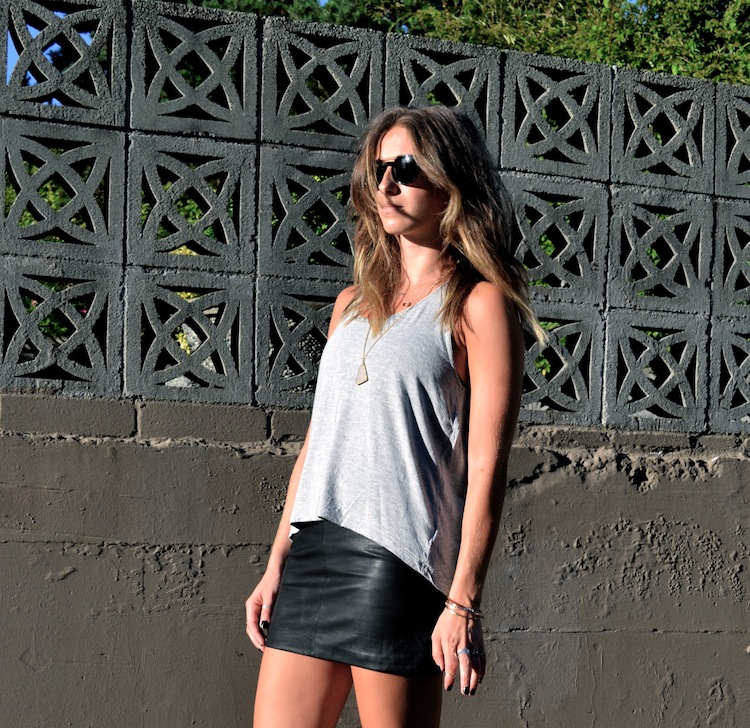 skirt, shoes: Zara (similar) | tank: Forever 21 (similar) | sunglasses: Wild Soul | jewelry: Leah Alexandra, Blue Ruby, Jeweliq, Tiffany & Co., vintage
In other news, I am dragging my sick bottom to… Wait, I'm not dragging it anywhere, I am gleefully sharing a weekend in Seattle with my sister to belatedly celebrate her birthday. I can't wait for a little get away and am currently pleading with my body to up its immune system. Can anyone recommend good restaurants and/or boutiques? We are staying in the core downtown area.
Wishing you all a lovely weekend!