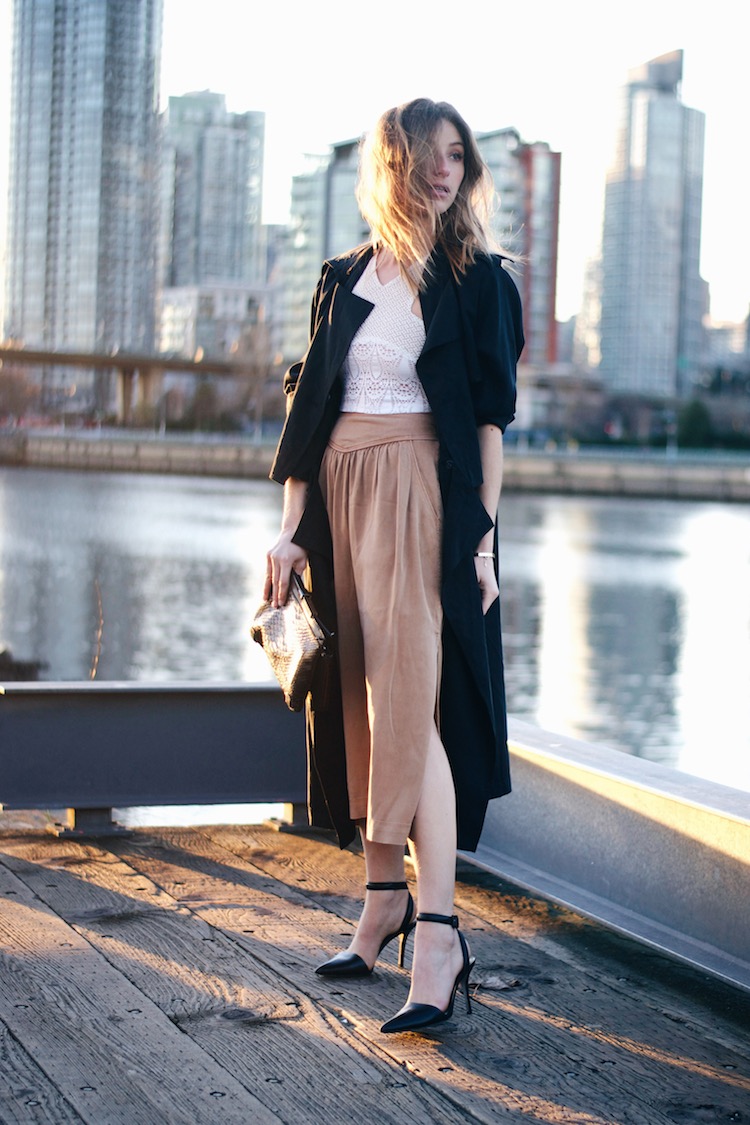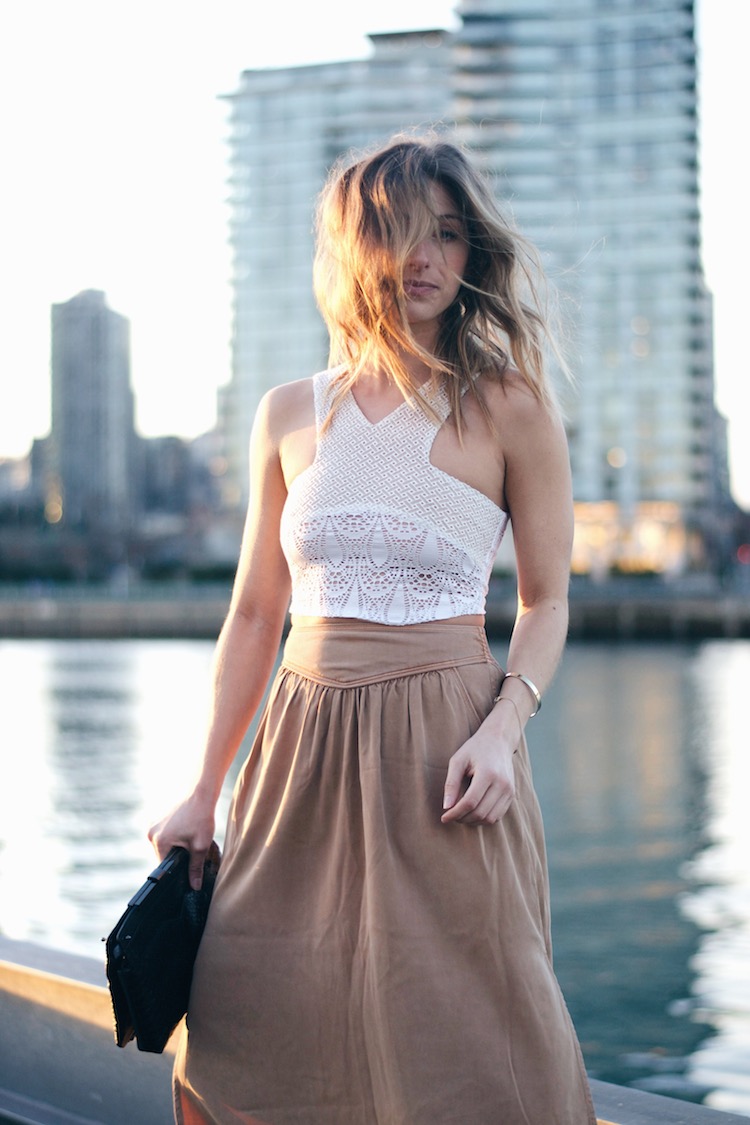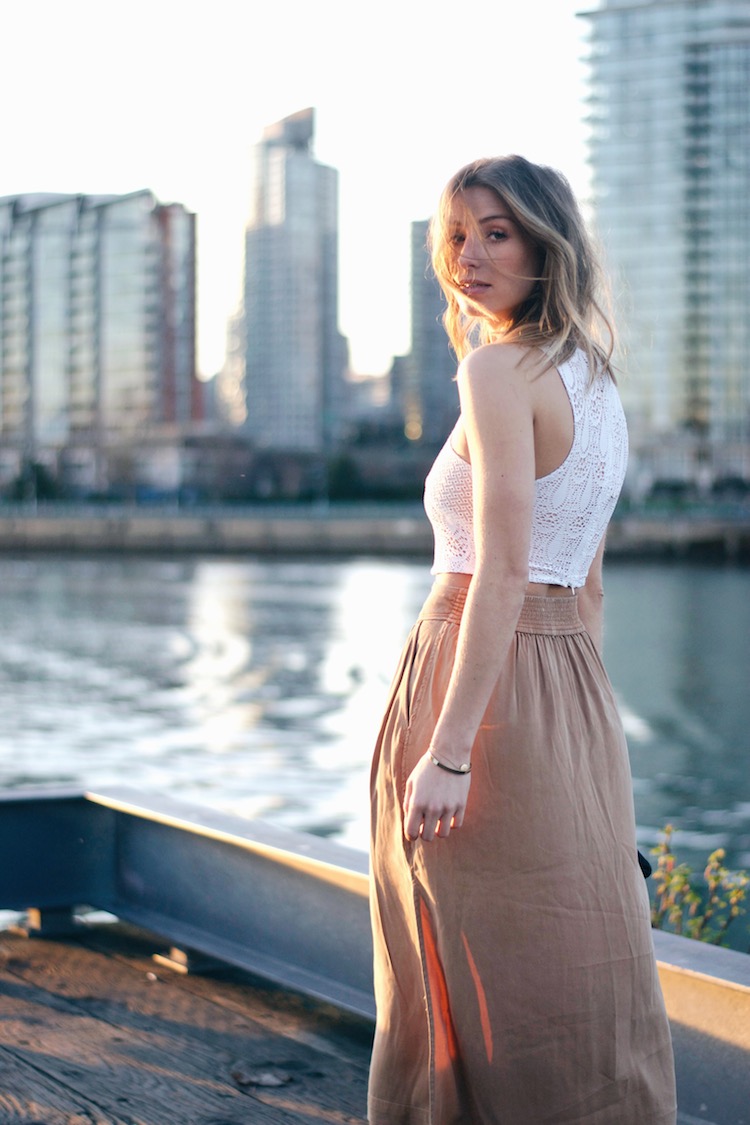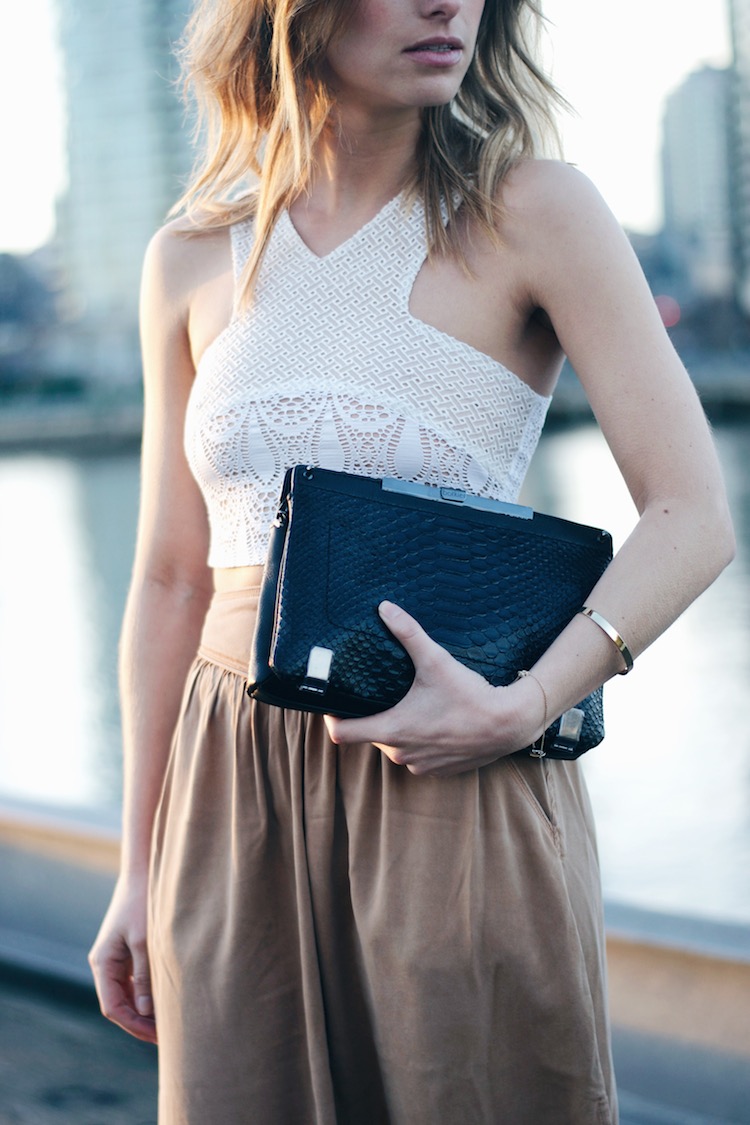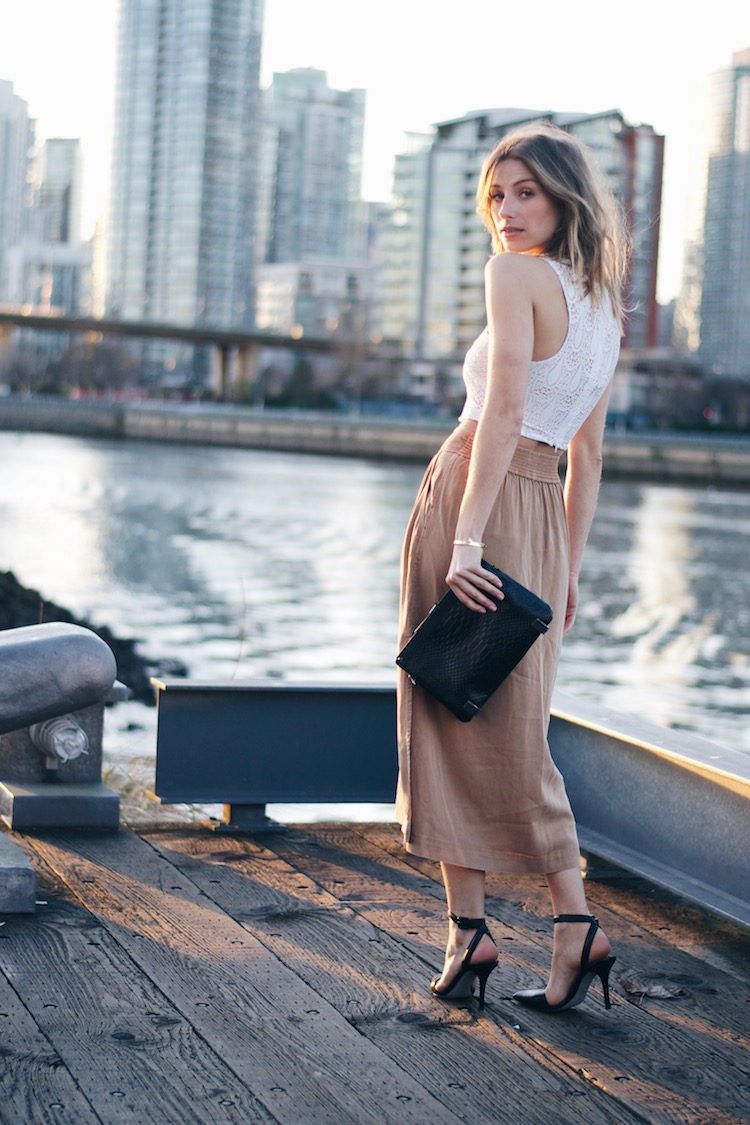 Winona Australia top | Aritzia skirt (similar) | Alexander Wang pumps | Botkier bag
Taken at golden hour while the boy was still in town… Missing that trip (although I was a little chilly then, I admit).
I'm really loving the crop top for spring (exhibit A + B). The key with crop tops is to NOT show your belly button; you want just a sliver of skin showing (no Britney Spears' midriffs here, ladies).
Happy Friday, friends!
PS The winner of my Ray-Ban giveaway is Pauline H! Please email me for details. Congrats and thanks to everyone who entered!
ph/Andrew Cameron