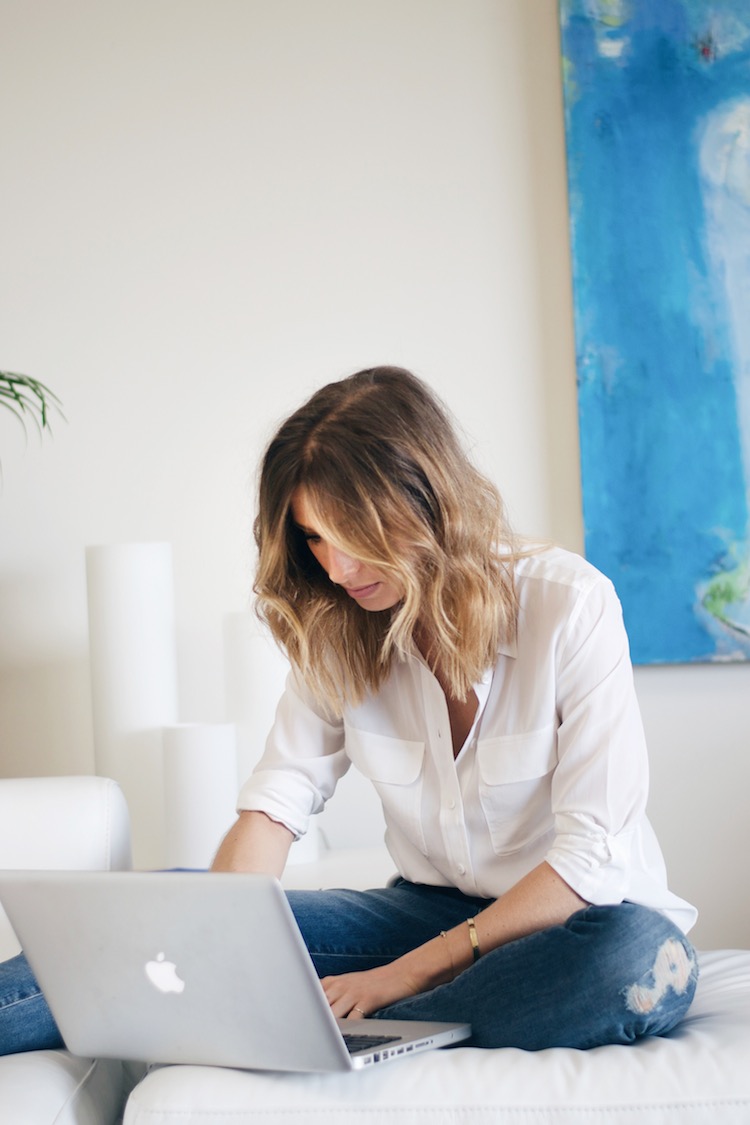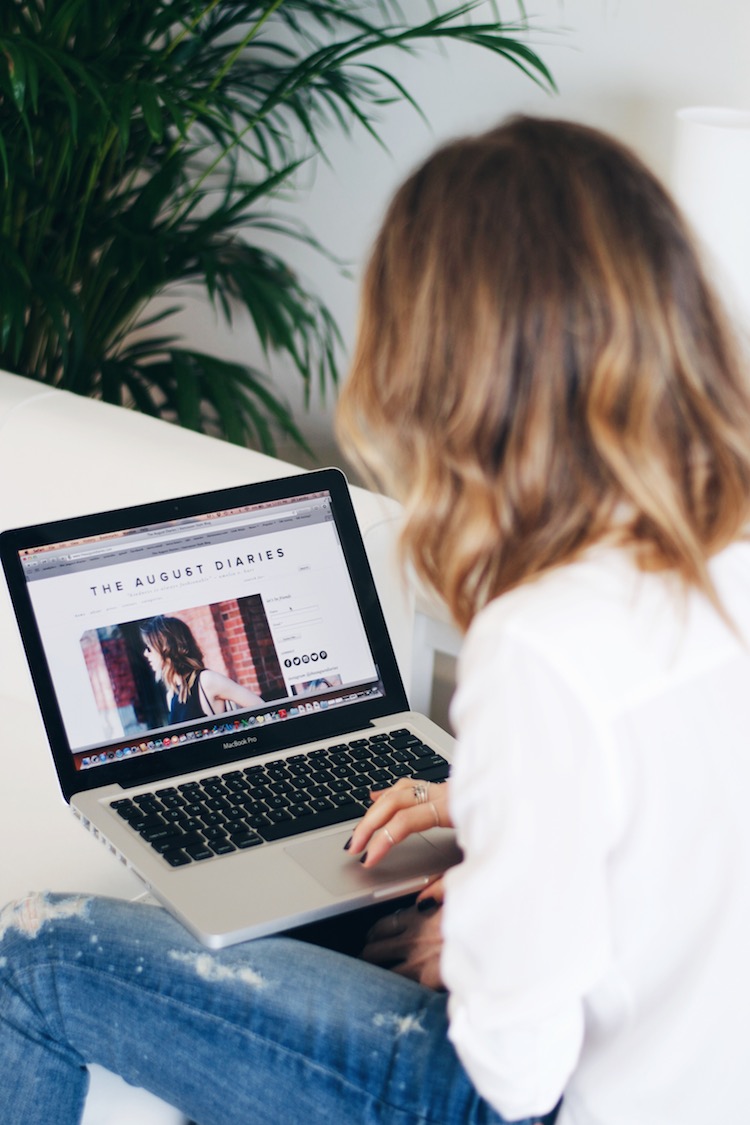 Equipment blouse | The Castings denim (similar)
Ahhh, the work-life balance. Good god, this is such a hard thing. I honestly don't know how parents do it, juggling their children, their lives and work, let alone someone like me (unmarried, no (human) children). This is something I've struggled with a lot lately as my blog has become more and more successful (yay!) and I've had to balance it with my full-time job, long-distance boyfriend and social life (and my baby). My stress levels have been worse than ever and it has been affecting my relationships and my life.
I finally took a step back and had to make some decisions about what I could and couldn't handle. I know myself well enough to know that I need some downtime; I'm not one of those people that thrives on being busy 24/7. I've gotten a lot better with managing my stress levels and not letting them permeate my entire life. I'm better with organization and with balancing work and life. I've gotten better at saying no to things that just aren't feasible.
It's an ongoing struggle and one I know I'm not alone in. How do you guys deal with your stress?