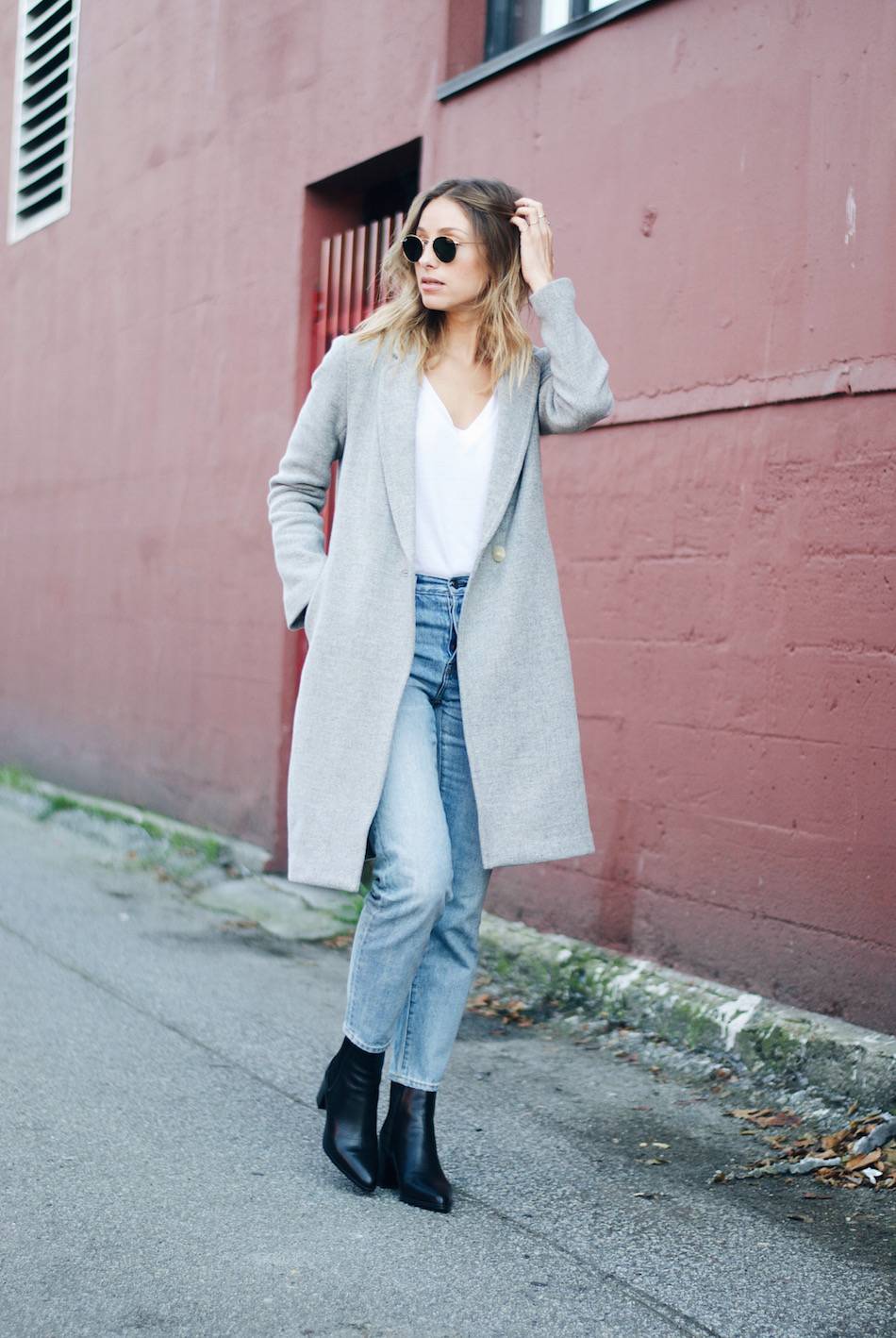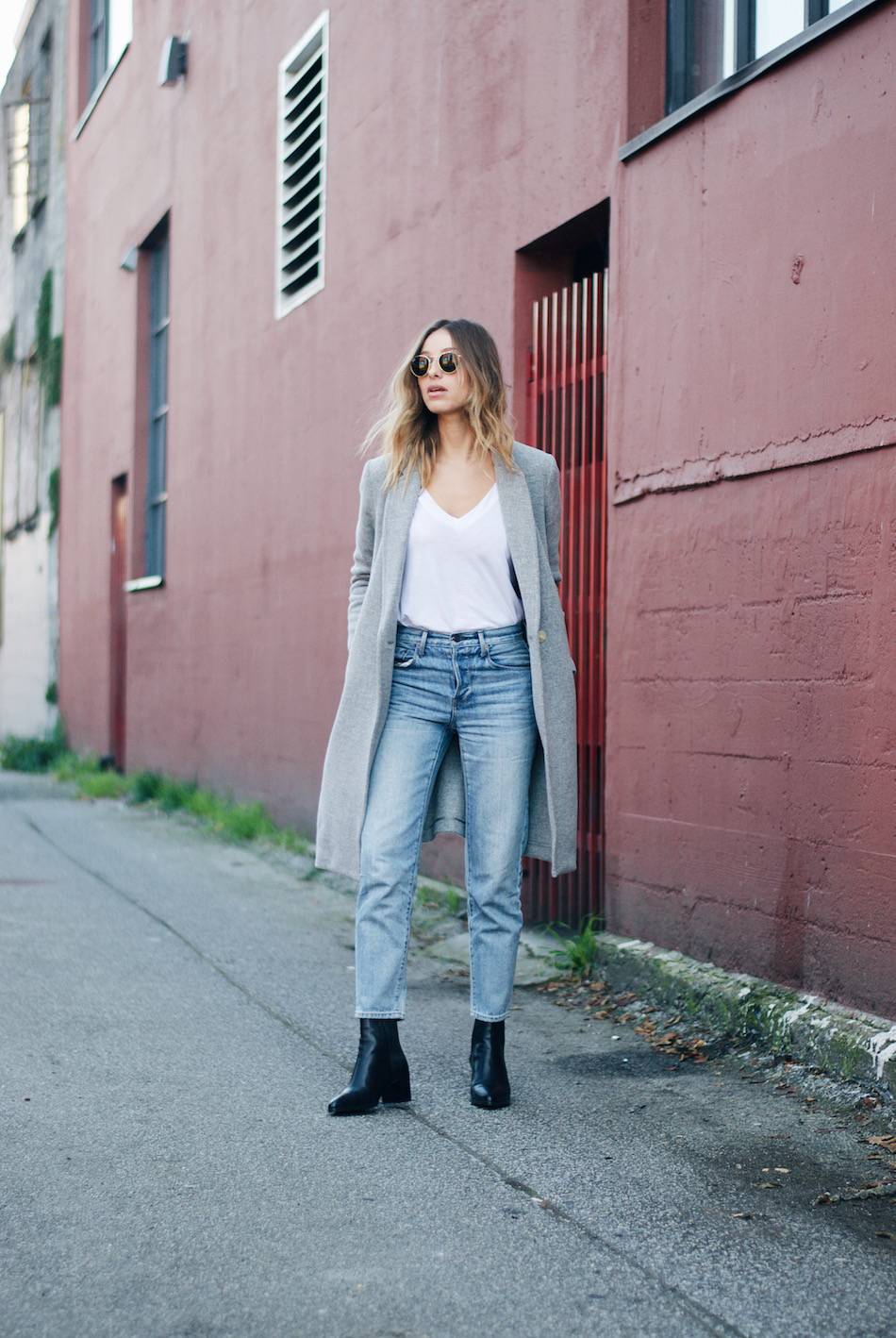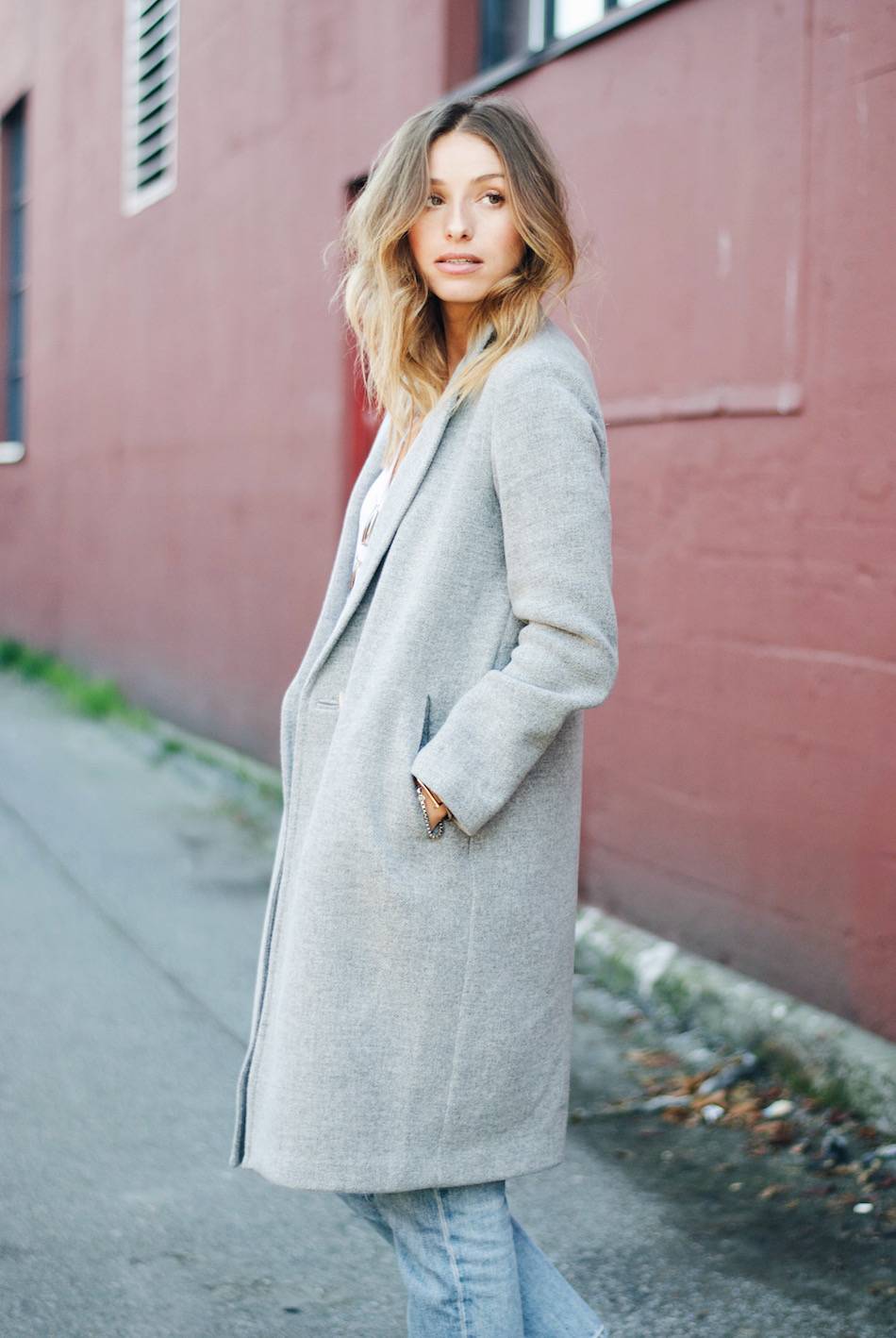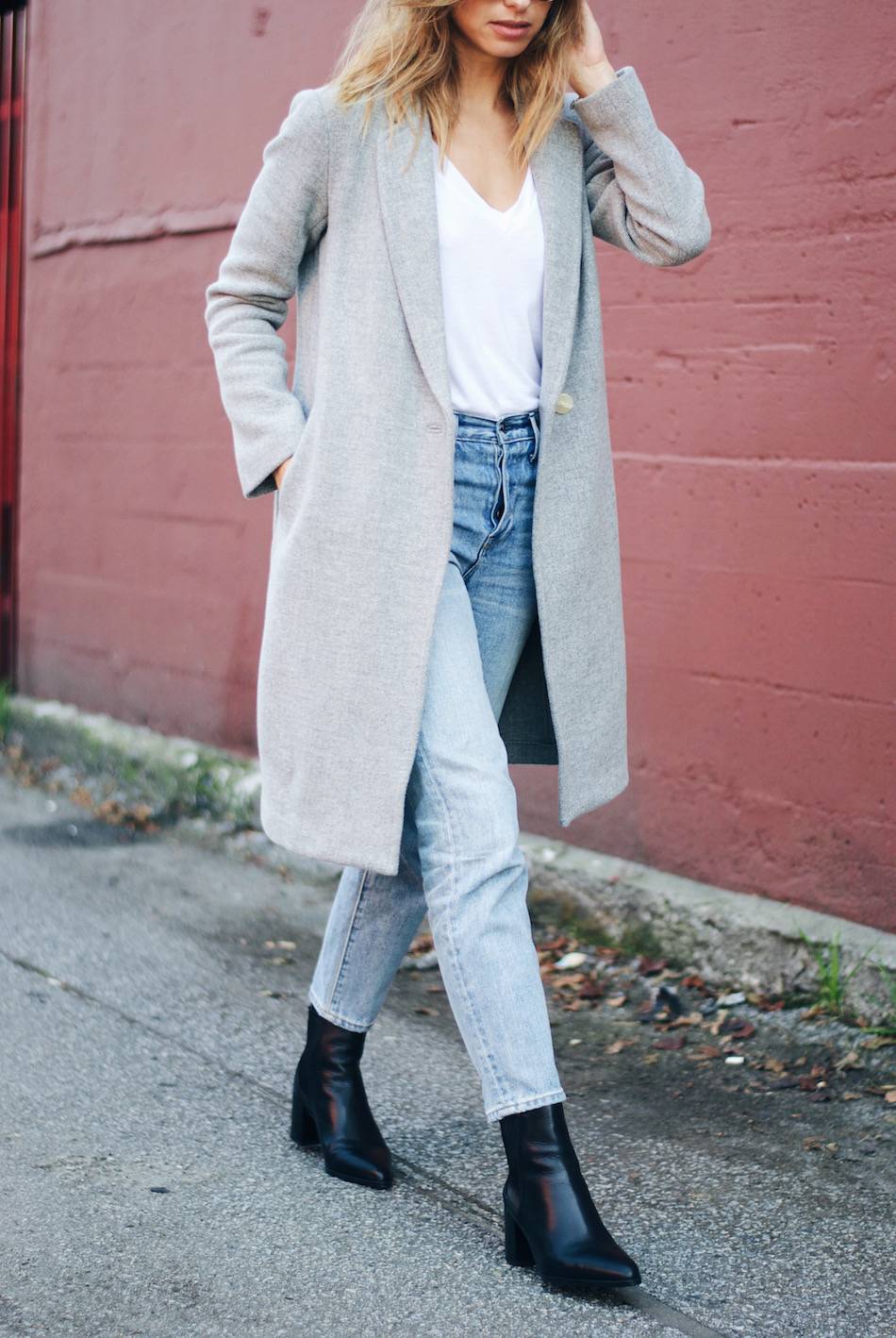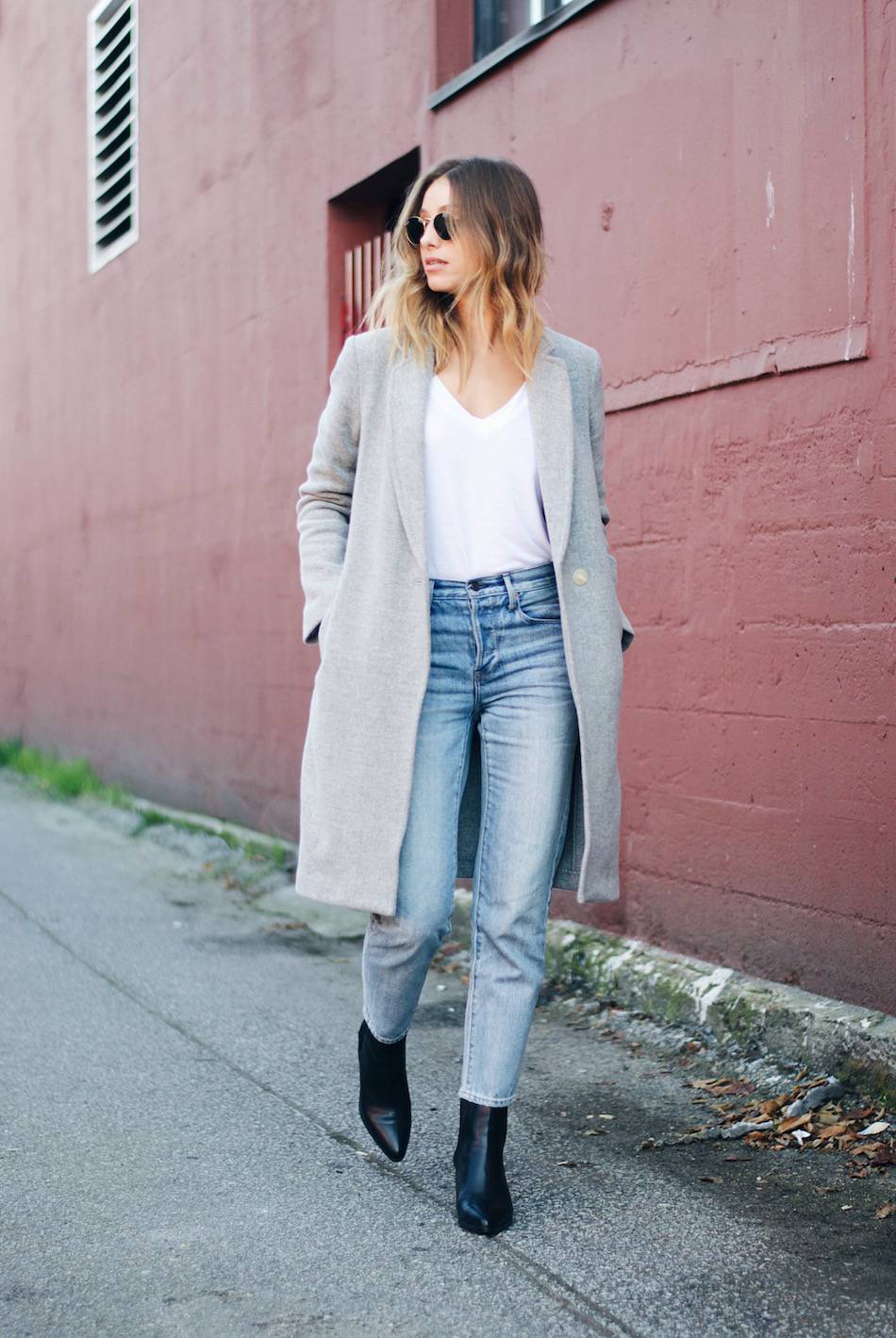 I've basically worn this outfit to death as of late.. I tend to do that a lot. When I find something I really like, is super comfy and easy to wear, I wear it daily.. For like a week. I guess I probably shouldn't be telling you this, but I'm sure I'm not the only one. This outfit is pretty simple and basic, but note that the proportions update the look: higher waisted girlfriend jeans, oversized grey coat, looser tee. I really do find that proportions are the best way to update your look from season to season.
On another note, I'd love your opinion! I own so many black bags (because… they're the best), but I've been wanting to switch things up lately. How do you guys feel about this A.P.C beauty? Give it a thumbs up or down in the comments!
Wishing my Canadian readers and friends the happiest of Thanksgivings… I am a big Thanksgiving fan as it includes as the things I love: eating (a lot), drinking, family, naps. Have a great weekend!
Aritzia coat, jeans | Zara boots (similar), white tee | Ray-Ban sunglasses
photos by Alex