One of my favourite things to do for date night is to stay at home and cook dinner. I'm a homebody, and after a long day or week, both my fiance and I would rather hang out with our dog while eating good food + drinking good wine. Even though we're at home, it's still nice to put some effort into your appearance (we're not even married yet!), so I put together an easy guide your date night hair, makeup, and outfit.
HAIR
This tousled, textured half-wrap bun is my go-to when I'm not wearing my hair down. It's easy, looks very natural (I'm not a fan of stuffy updos), and takes 10 minutes max. You guys know I'm a big fan of John Frieda® Canada (I've been using their Frizz Ease® collection since I was a teenager and love their products for blondes), so I'm excited to team up with them to show you how to get date-night ready hair.

1. WASH + CONDITION HAIR
Since my fine hair gets dirty very easily, I like to start by washing my hair. I'm currently using the John Frieda® Sheer Blonde® Colour Renew Shampoo + Conditioner (which happens to be the #1 tone correcting collection) because us blondes know that brassy, yellow hair is not cute. Since I only colour my hair about two times a year, it's important to me to use products that keep my colour vibrant. The Colour Renew collection formula contains Optical Brightening Technology, absorbs UV light and emits white-blue light, making colour treated hair appear brighter and salon-fresh
Another good option for blondes is the John Frieda Canada Sheer Blonde Highlight Activating Collection, which brightens all spectrums of blonde by removing build-up and residue that can make blonde look dark and dull without adding or depositing colour (this is key!). I tend to switch between the two formulas depending on what my hair needs.

2. CURL + TOUSLE
Next up is loosely curling your hair. This part is more for texture and volume (I need all I can get), so don't worry about it being perfect – actually the messier the better. After curling, shake and tousle your hair for that effortless wave.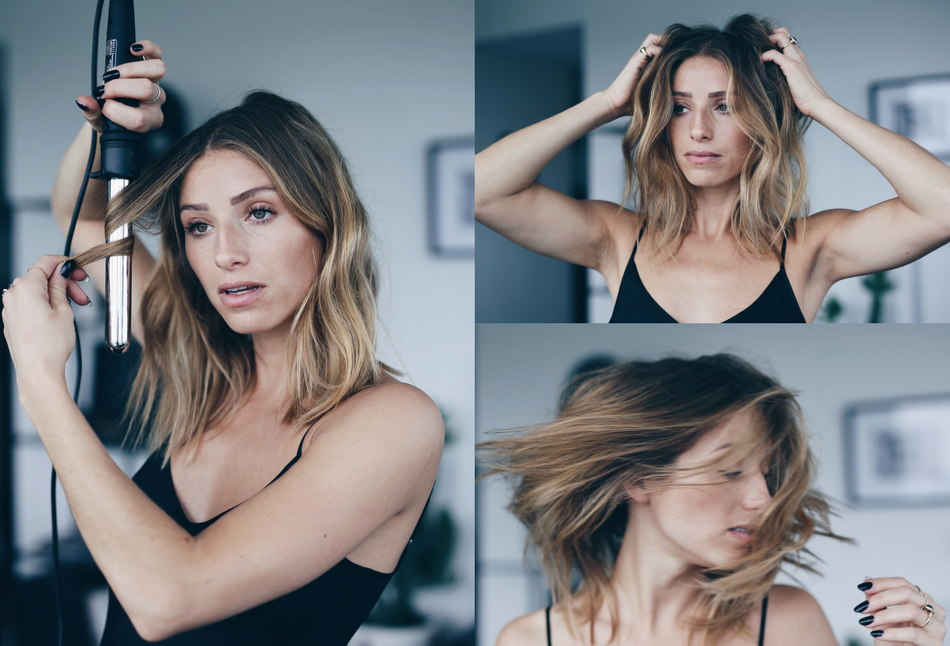 3. USE DRY SHAMPOO FOR VOLUME + GRIT
Dry shampoo is one of my favourite products, especially for any kind of an updo. I sprayed John Frieda Luxurious Volume® Volume Refresh Dry Shampoo directly onto my roots all around my head. After letting it sit for a moment, I massaged the product into my hair with my fingers.
TIP: I like to do a little bit more around the crown of my head as this is where I like the most volume.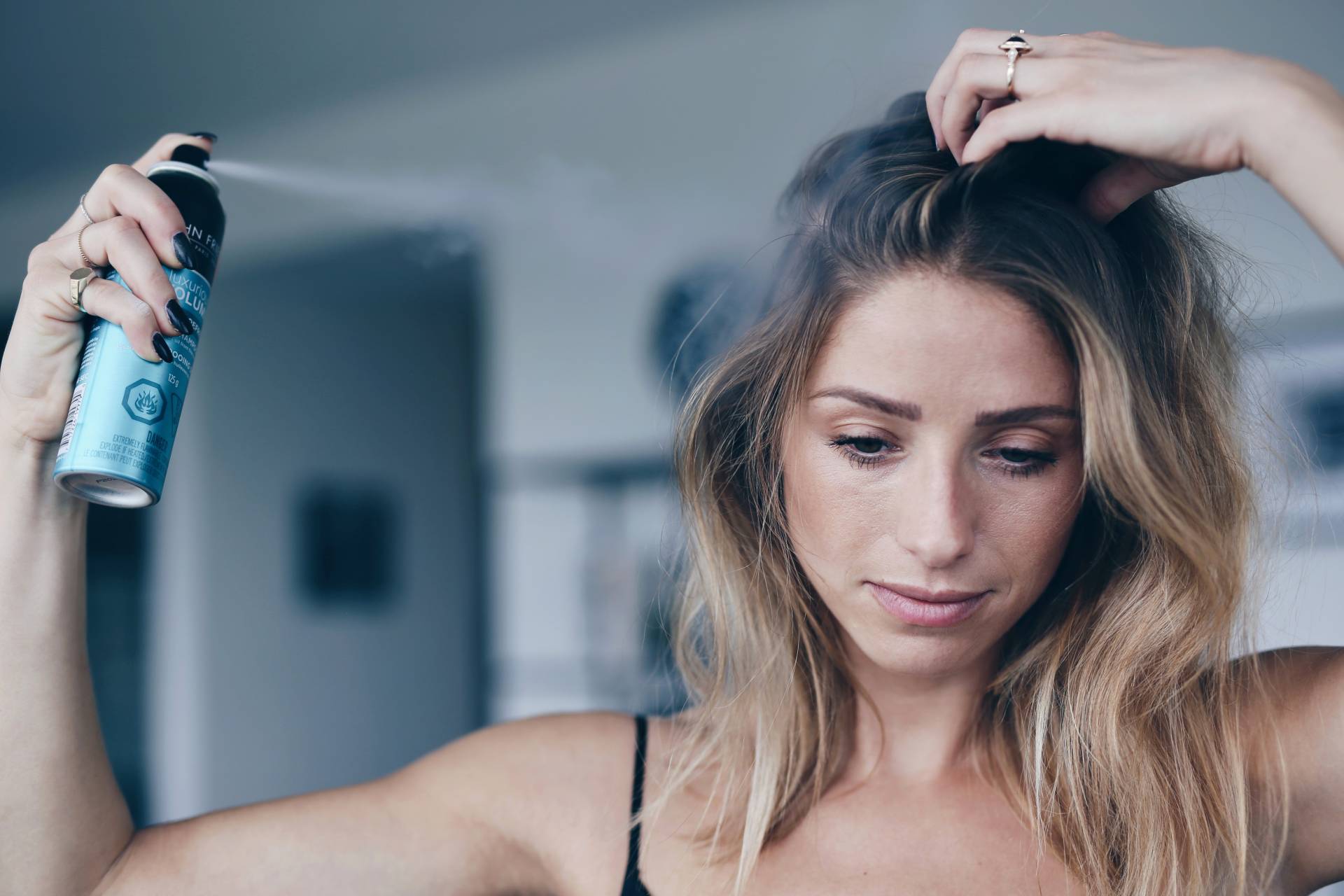 4. ADD SHINE OIL TO ENDS FOR MOISTURE + TEXTURE
The last product I used before putting my hair up was the John Frieda Sheer Blonde High-Impact Oil Elixir to smooth and restore dry ends. Because the ends of my hair are the lightest part, I have to use products that repair damage and strengthen my hair to avoid the straw look (no one wants that).
TIP: I didn't use much and I only used it on the ends of my hair so the roots were full and clean.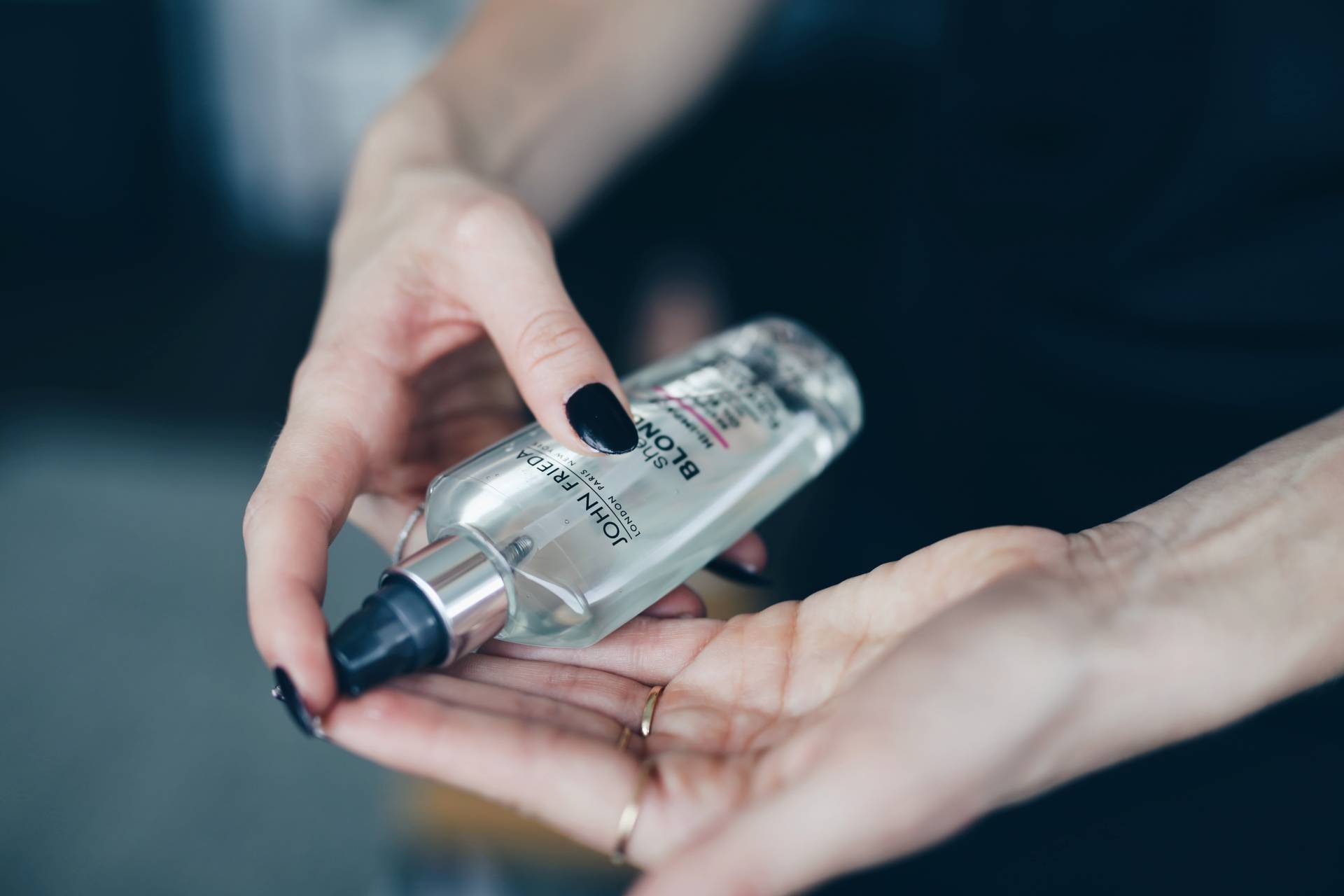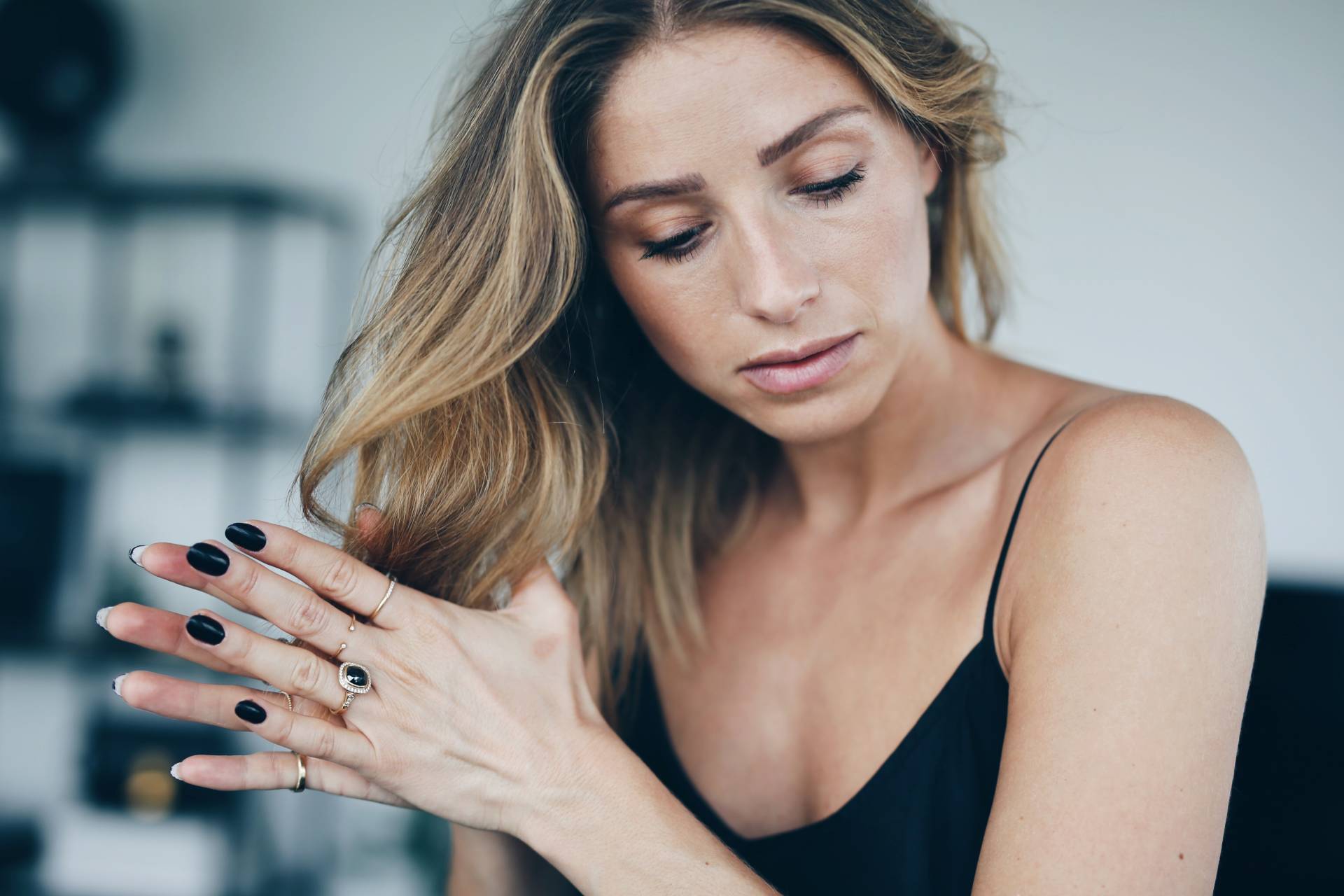 5. PULL INTO HALF-KNOT PONYTAIL
This is honestly the easiest part: Loosely gather your hair into a low ponytail and only pull halfway through. It will look a bit like a half-knot. Use your fingers to rough up the knot a little bit and pull out a few strands around your face for a more romantic style.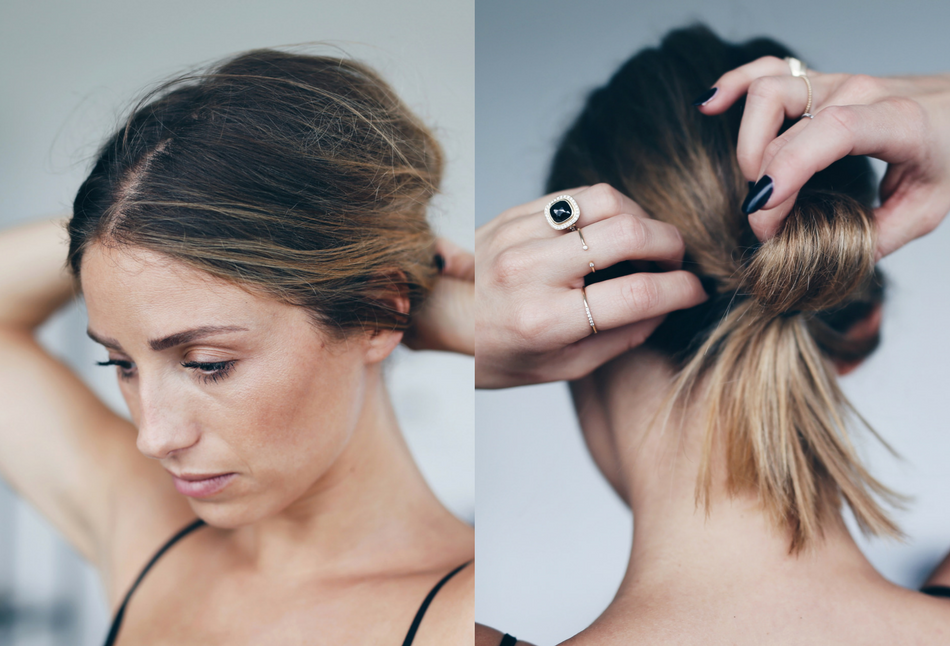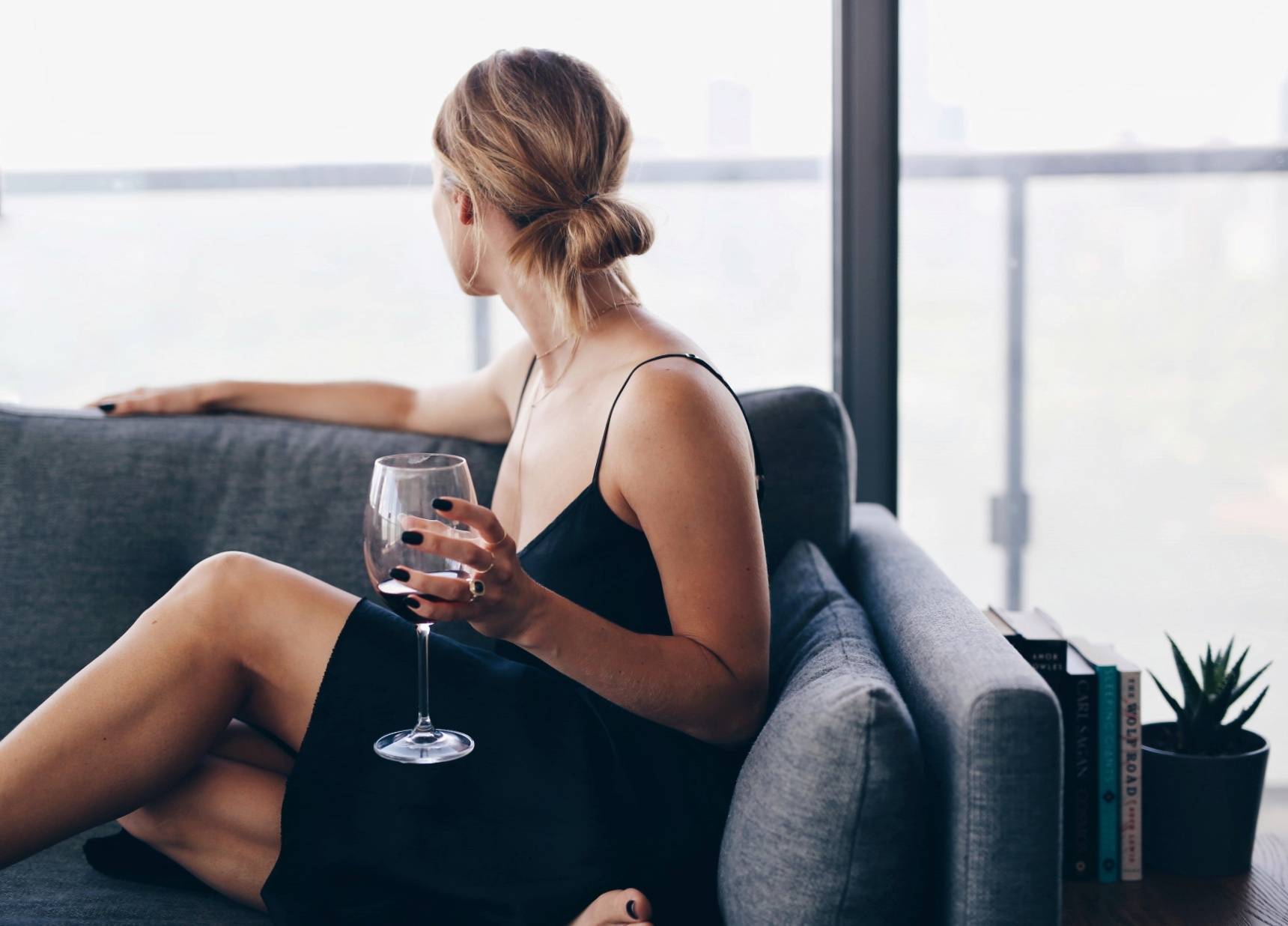 OUTFIT + ACCESSORIES
Since we're at home, I want to be comfortable, but I also want to look attractive. The slip dress is the perfect combination of comfortable + chic (it's also what I'll be wearing all summer). I went with black (my favourite colour 🙂 ) and paired it with very delicate gold accessories. As for makeup, I'm a huge fan of the natural, almost no makeup makeup look. On any date (the first or one with your husband/wife/partner), you want to look beautiful, glowing and not overly made up. I used a light foundation, concealer where needed and bronzer on my face. Mascara, a neutral matte lip liner, and bit of highlighter on the cheekbones finished off the look – the best part is that the makeup takes about 5 minutes.
See a similar look in my no makeup makeup tutorial here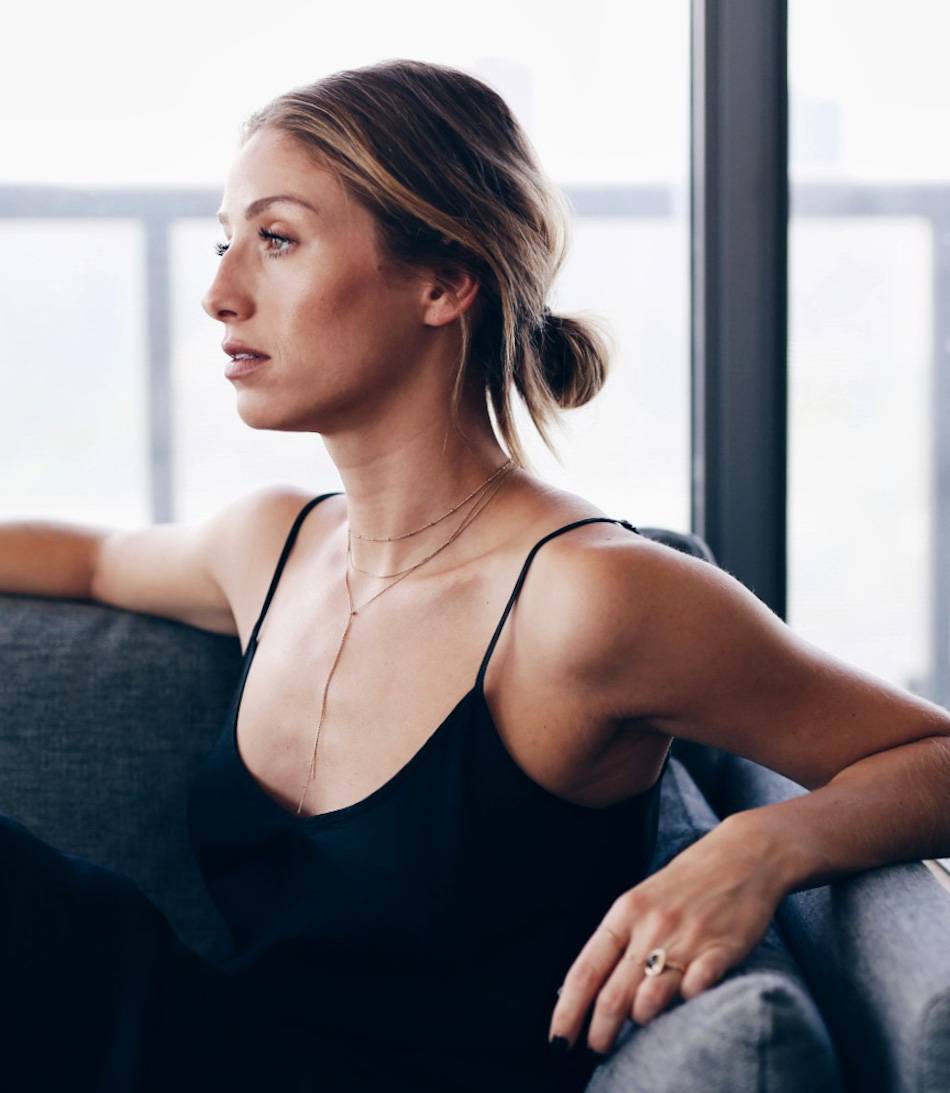 Et voila! The whole process takes less than 20 minutes, which is definitely my kind of date night look. If you're going out, just throw on boots or sandals + a blazer or leather jacket. Happy date night!
Photos by Andrew Cameron
Shot in collaboration with John Frieda Canada