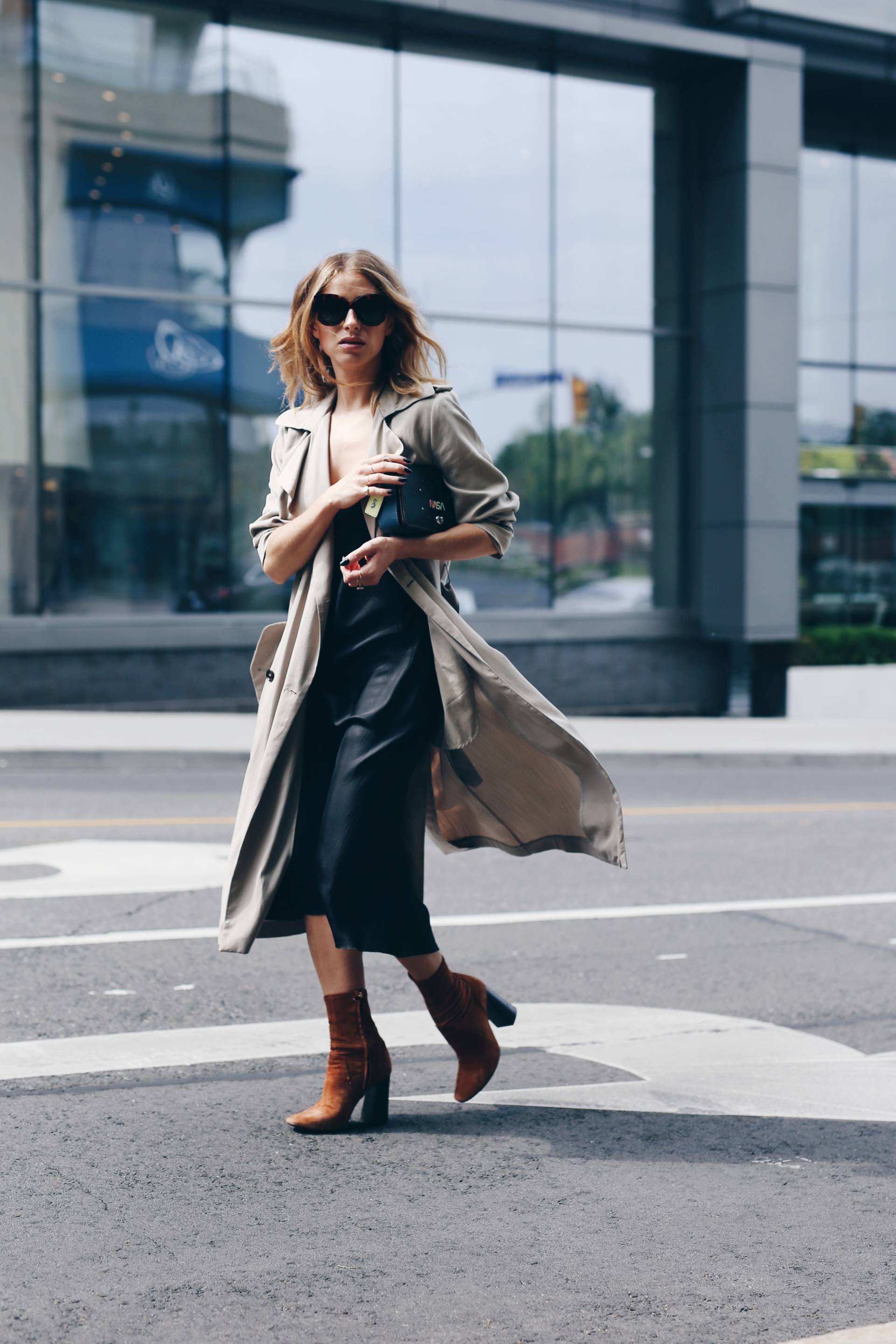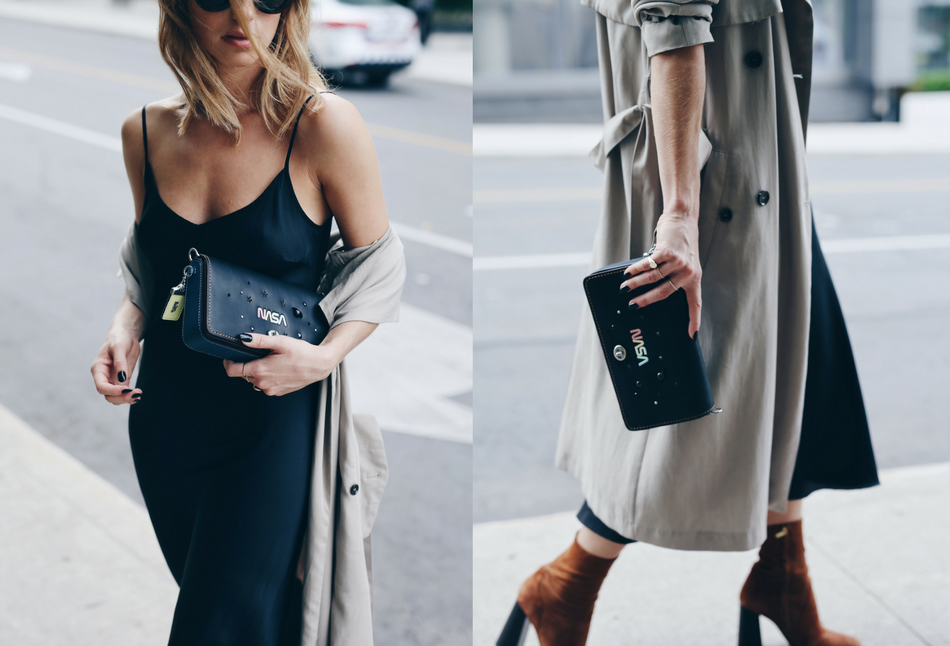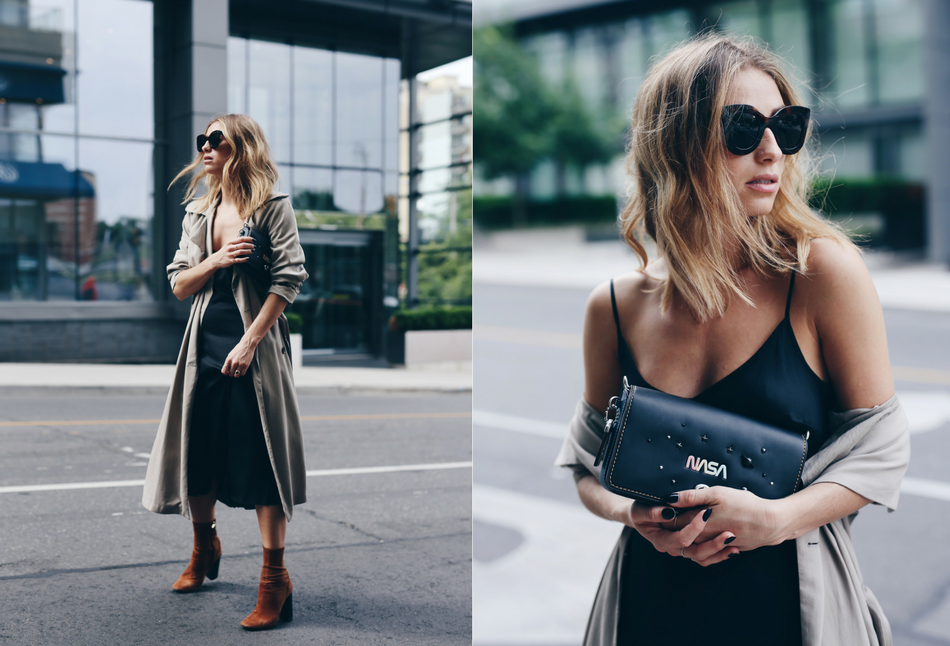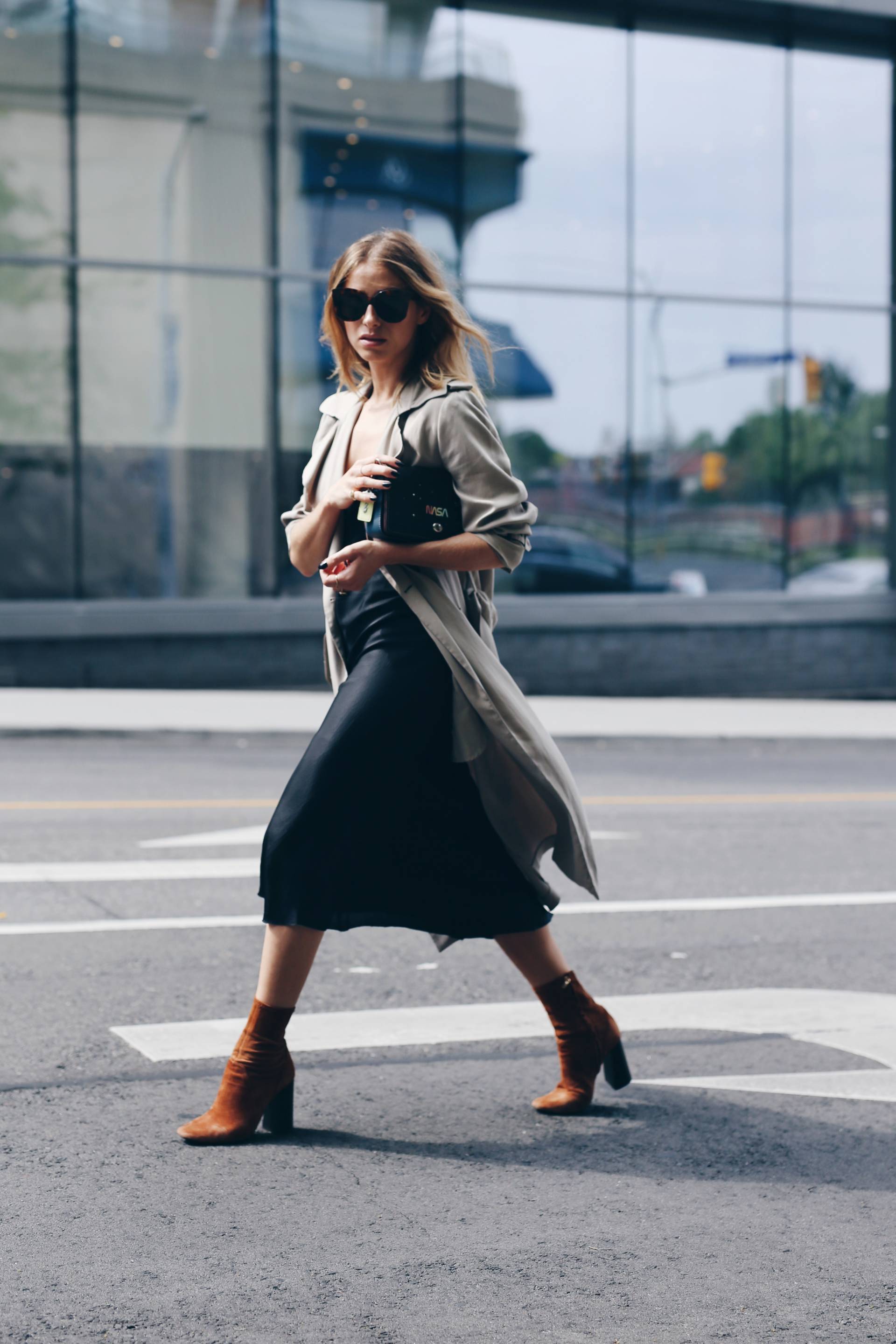 Date night can be hard to dress for. If you're on a first date, you want to look beautiful and sexy without trying… actually that's how you want to look on any date. Regardless of where you are in the relationship (I still have date nights with my fiance!), here are my 4 must-haves for what to wear on a date:
1. SLIP DRESS
A staple of mine at any time, the slip dress is just enough sexy and just enough cool, while also looking effortless. A longer version gives you balance without showing too much skin – keep him guessing, ladies (or gentlemen).
2. SMALL PURSE
The last thing you want to bring on a date is a massive purse with your whole life in it. All you really need is your wallet, some breath mints, and a few makeup must-haves (lipstick, concealer). Throw them into a chic clutch that you can put on your shoulder (bonus points if it's limited-edition with a vintage NASA logo on the flap – he'll be smitten) if holding hands becomes an option.
3. SEMI-COMFORTABLE SHOES
A little height makes all the difference in how you hold yourself and, let's face it, how you strut down the street. Just don't wear anything so uncomfortable that you couldn't walk around for a while or spend the whole night on the town (hey, you never know…)
4. JACKET
You don't always know where you're going or what you're doing on a first date, so having sartorial flexibility is important. A jacket (or in this case, a duster), keeps things casual and also, warm (air conditioners can be freezing).
What are your date night must-haves?
photos by Andrew Cameron shot in collaboration with Coach