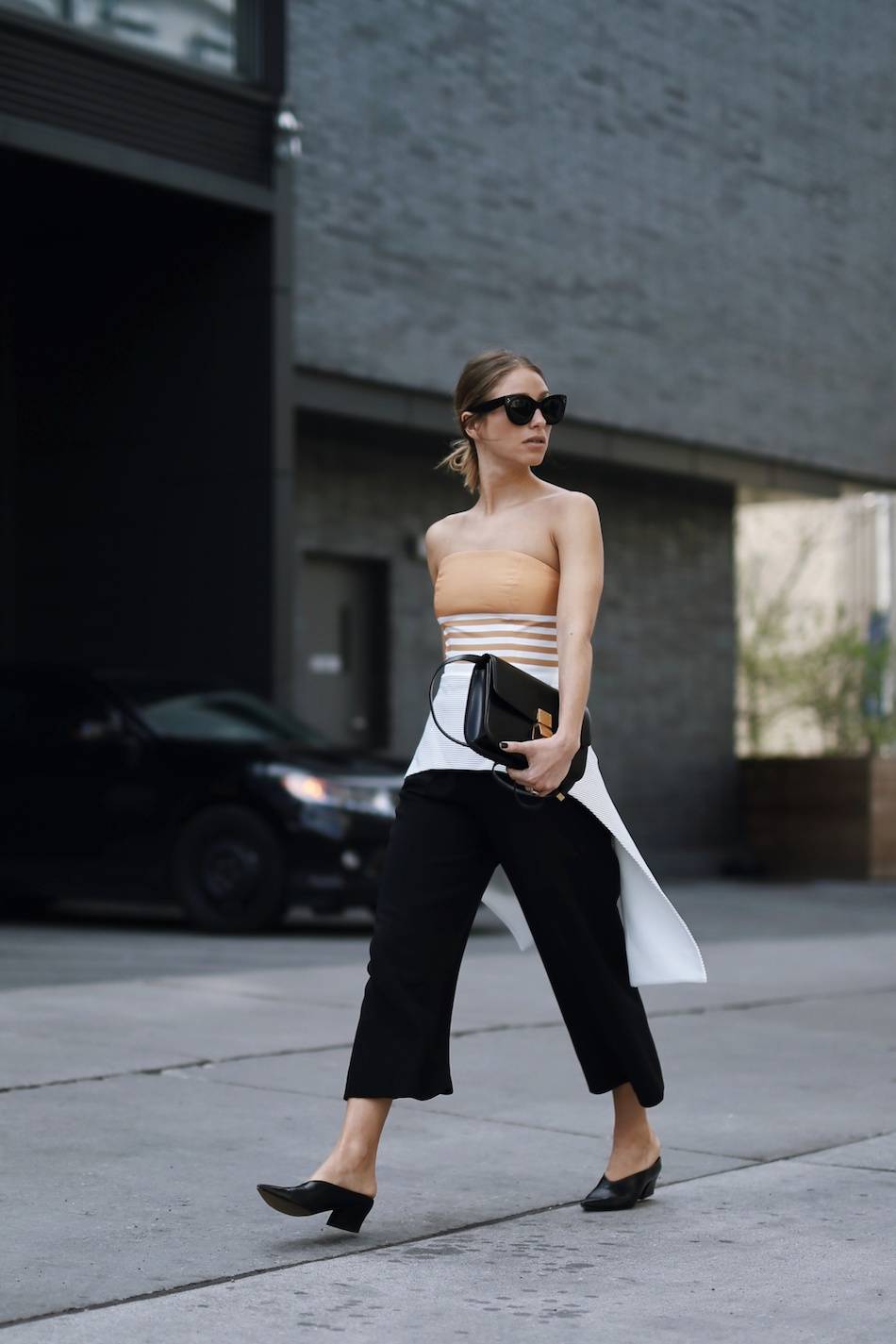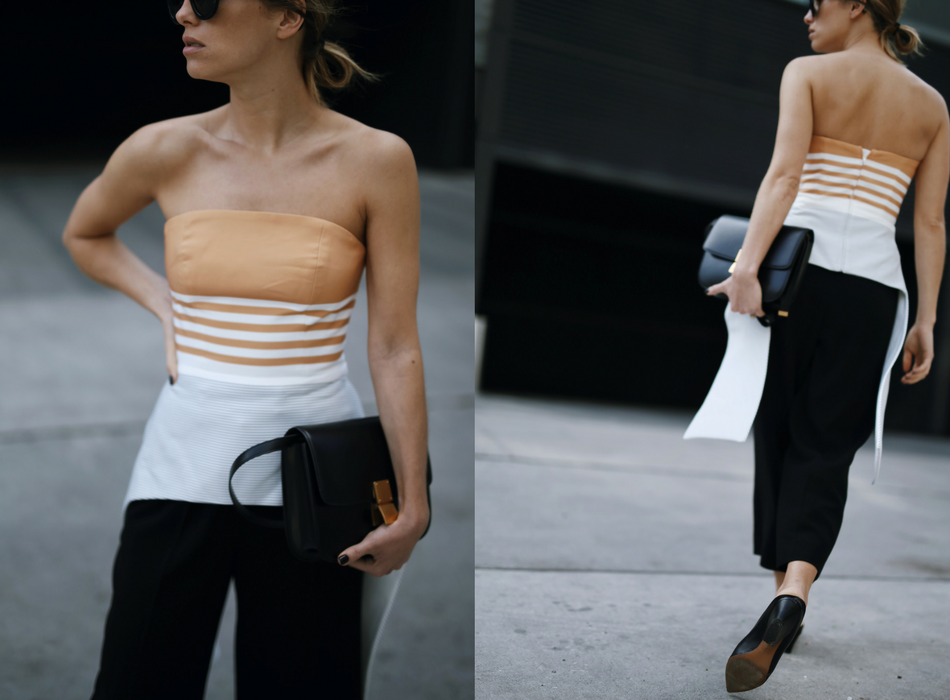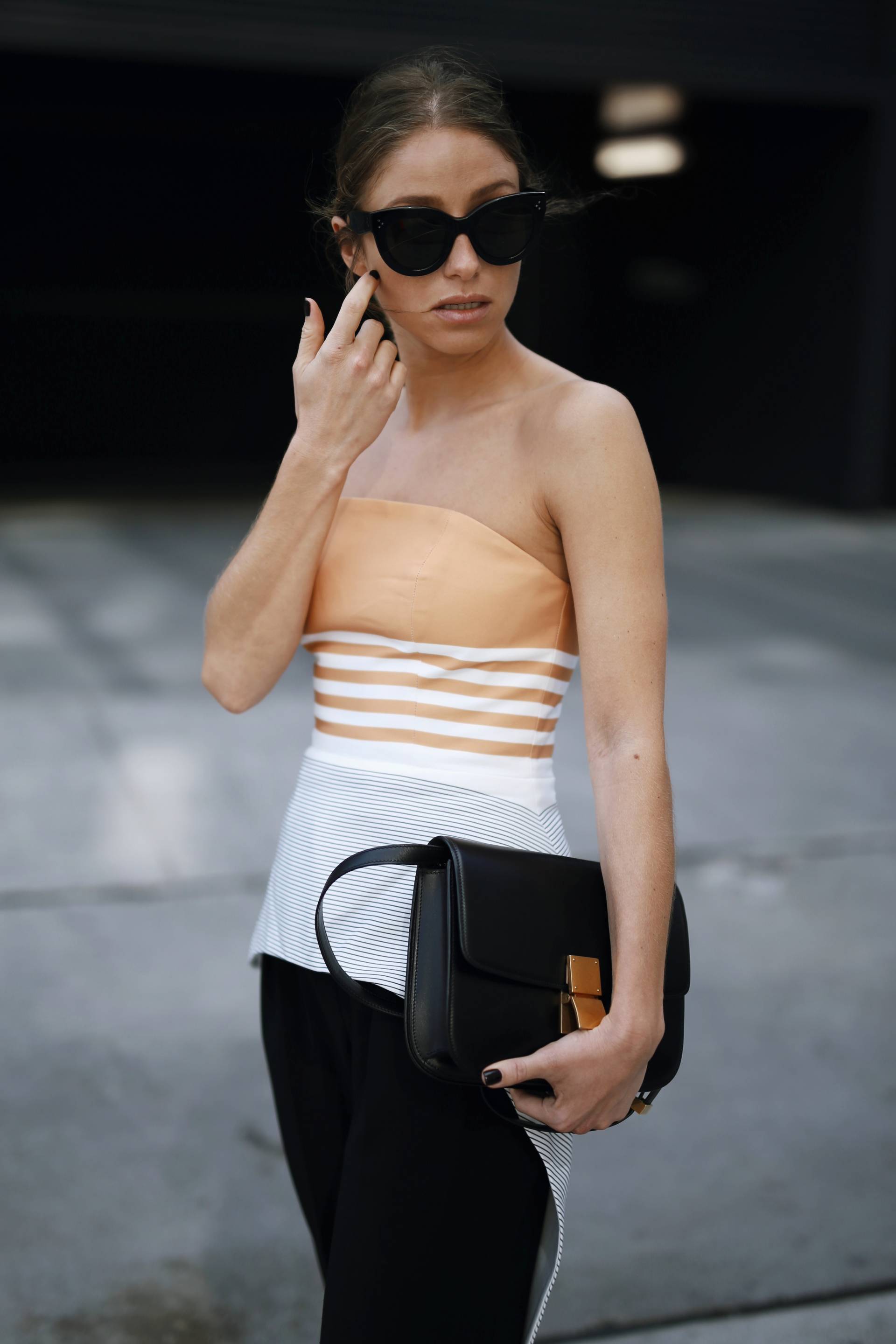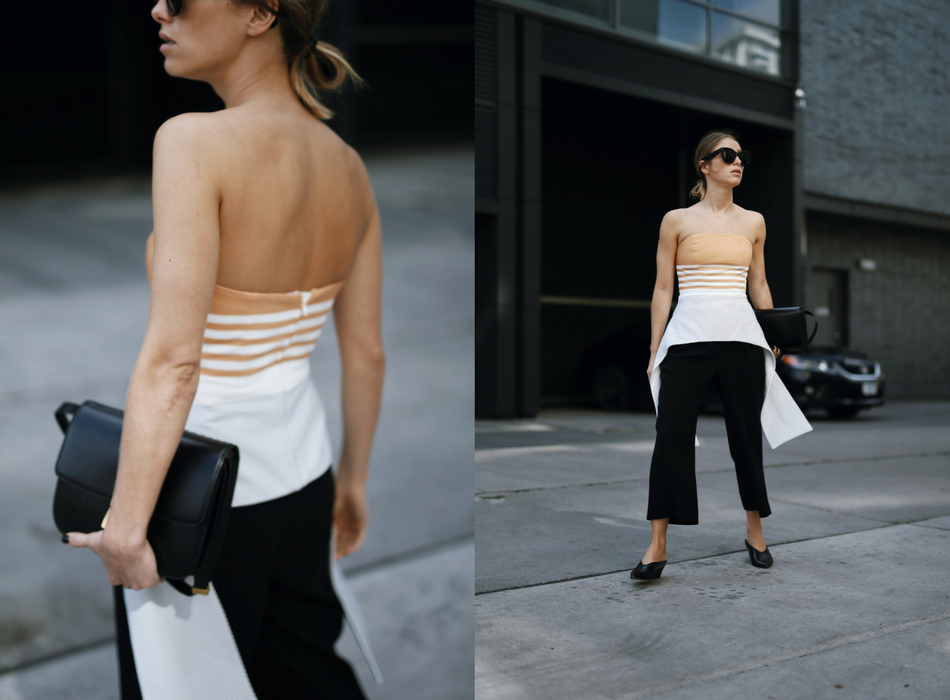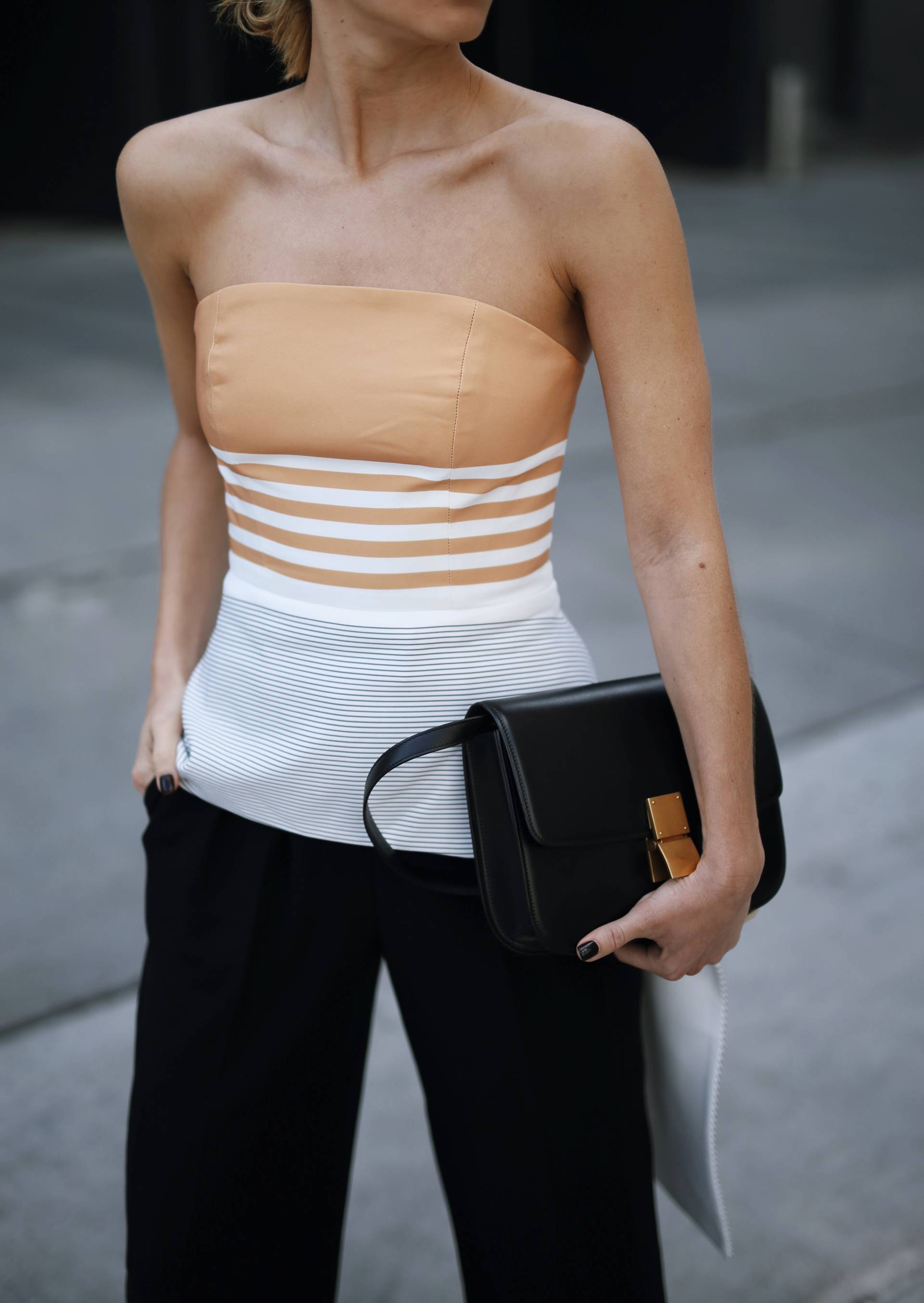 I'm at that age in life where summer = weddings. Between attending bridal showers, bachelorette parties, and the actual wedding (not to mention parties for my own), there's only so many floral maxi dresses I can deal with. And since I'm not a huge dress girl to start, I'm all about thinking outside the box with wedding event attire. I actually enjoy thinking about ways to shop for wedding events that don't automatically mean a dress.
1. JUMPSUIT
As long as a jumpsuit fits well, I'm a fan (although A is not…). They can be flattering and chic when done right. Something off the shoulder with chunky gold earrings is definitely appropriate + on trend.
2. UNIQUE TOP
If you have a cool top that you love, think about incorporating it into your event look. A quality pair of black culottes are versatile with most tops – just keep anything on top classy enough to not offend the dress code. This corset-like shirt of mine has a statement cape thing going on, which is definitely dressy enough for most cocktail weddings.
3. HIGH WAISTED SKIRT
If skirts are your thing, mix one with a crop top. Make sure the waist of the skirt meets the shirt so you aren't showing off too much skin. This is an opportunity to mix textures and prints, too. Suede + lace or even leather + silk.
C/Meo Collective Element top | Black cropped trousers | Zara black mules (similar) | Celine box bag, Marta sunglasses
Photos by Andrew Cameron