the denim on denim seems to be a bit of a staple of mine recently. my only tip with this look is to ensure your denim looks deliberately put together with different shades (dark and chambray). don't try and match them because you'll come out looking like an 80's pop star (i mean, unless that's the look you're going for…).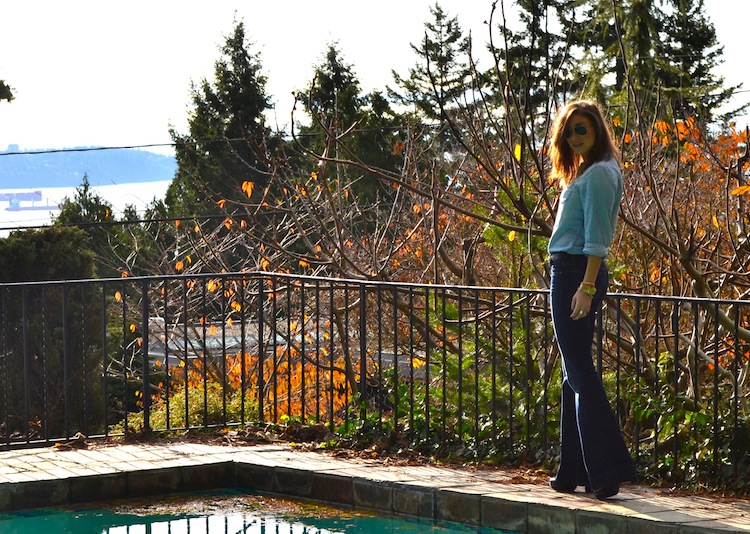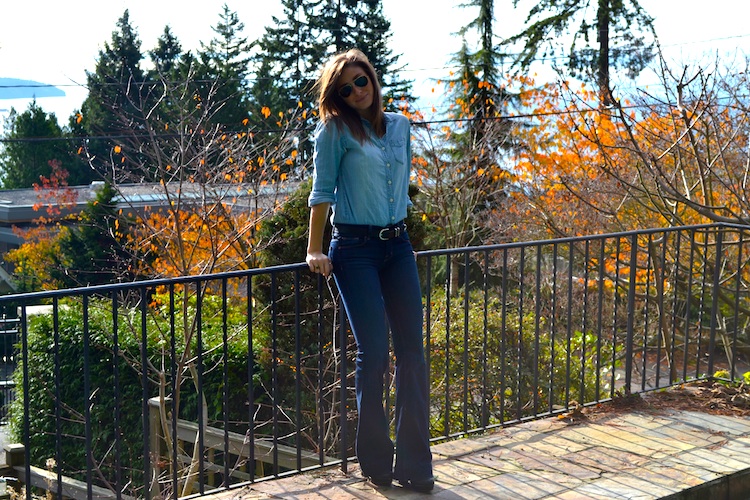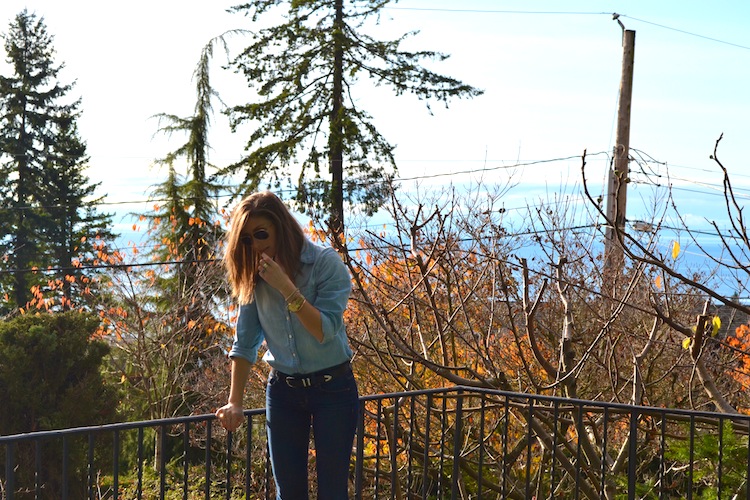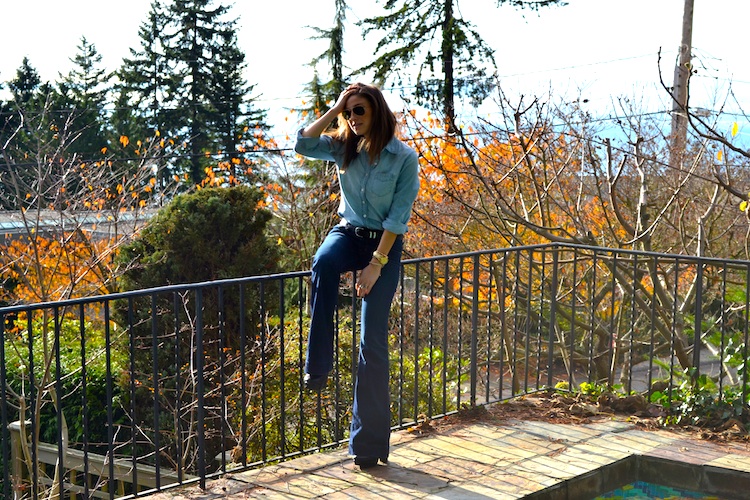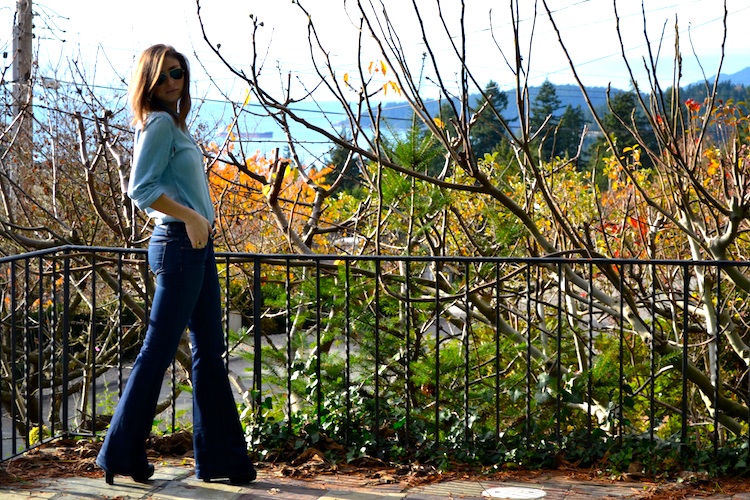 jeans: J Brand (SALE) | shirt: J Crew (similar) | boots: Trouve (splurge, save) | belt: H&M (similar) | sunglasses: Ray Ban (WANT) | jewelry: Michael Kors, Jeweliq (similar here and here), BCP Jewelry, vintage (similar)
big week ahead! school is almost done, i literally cannot believe how fast the fall went by. i guess time flies when you're having fun (at fashion school and NAWT real university). have a lovely start to the week!