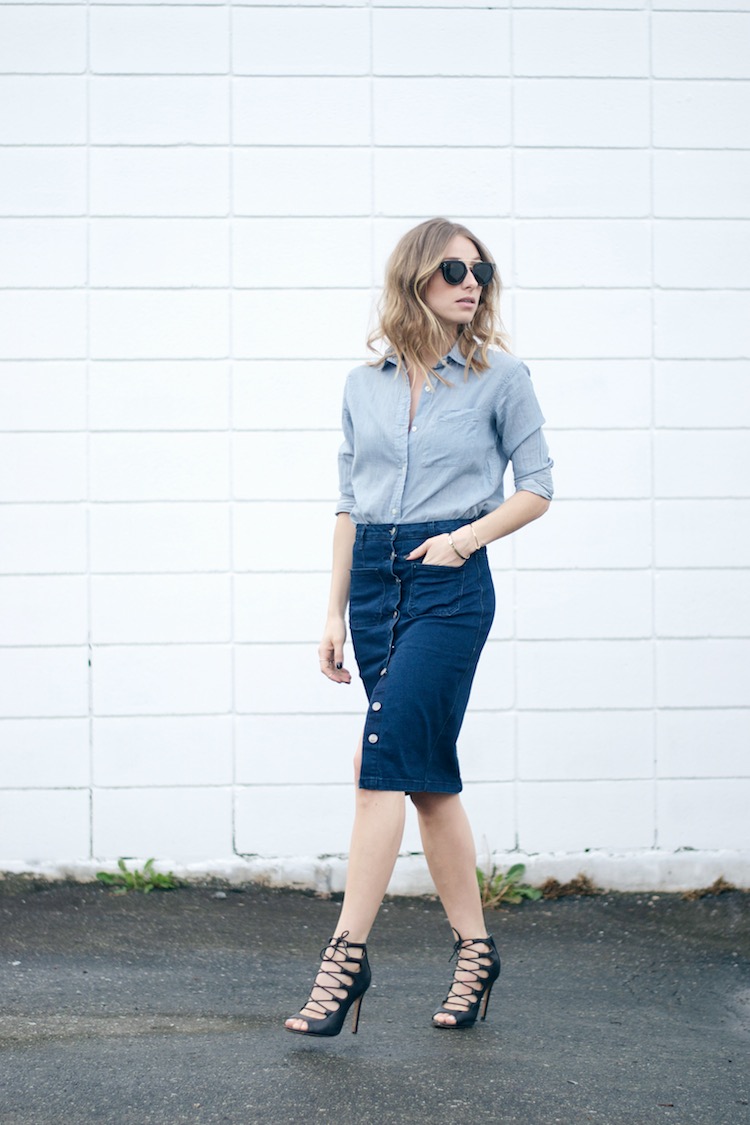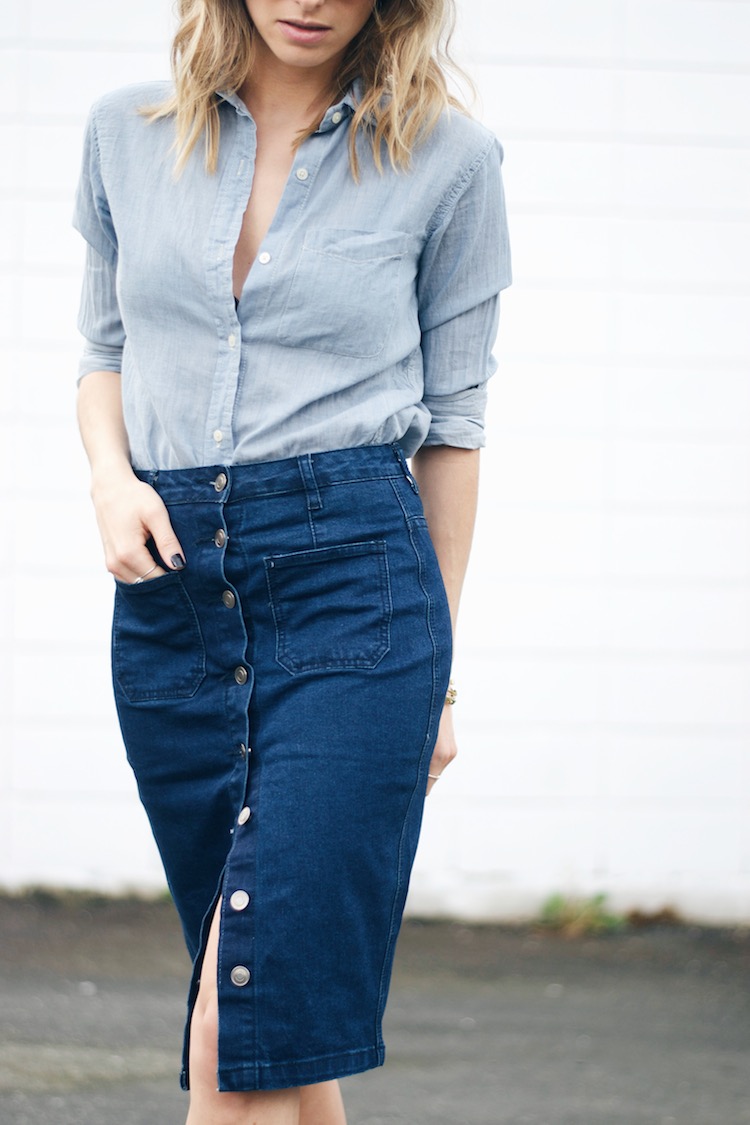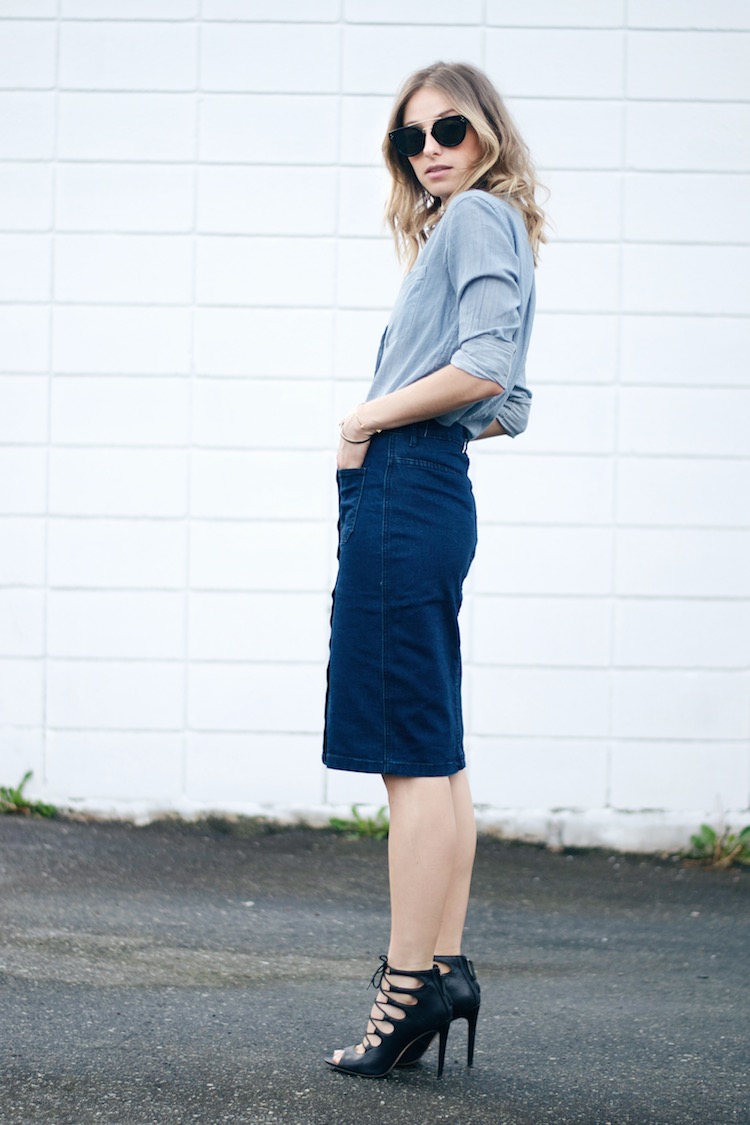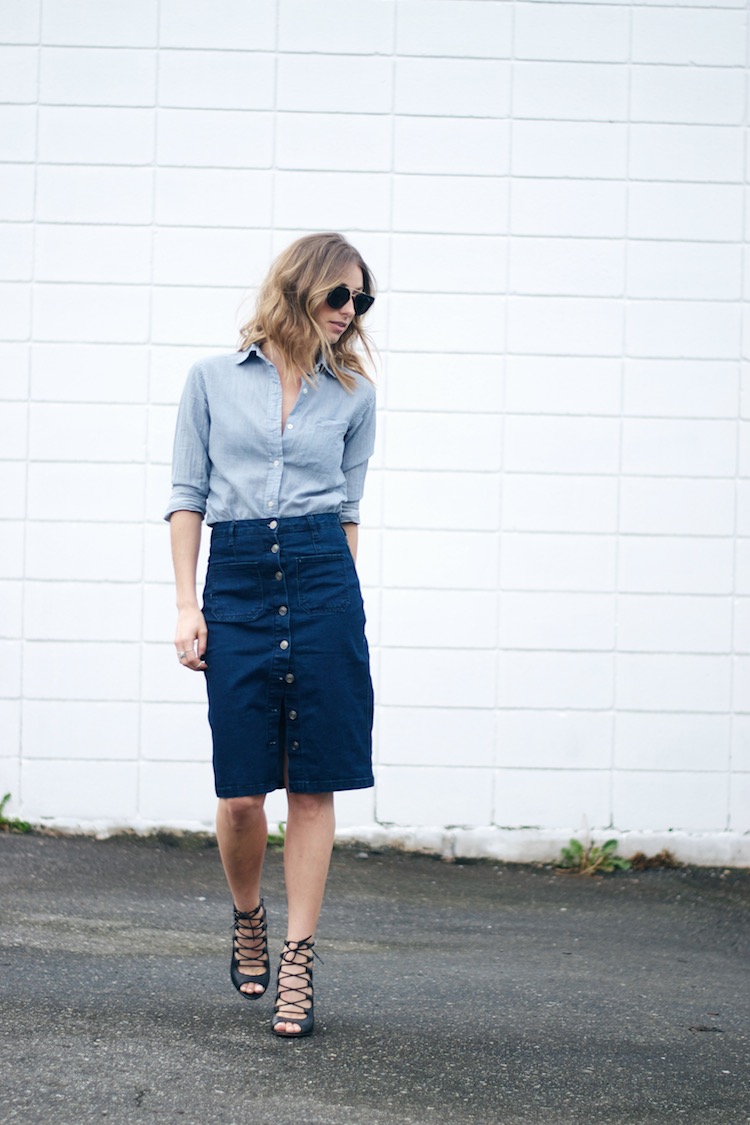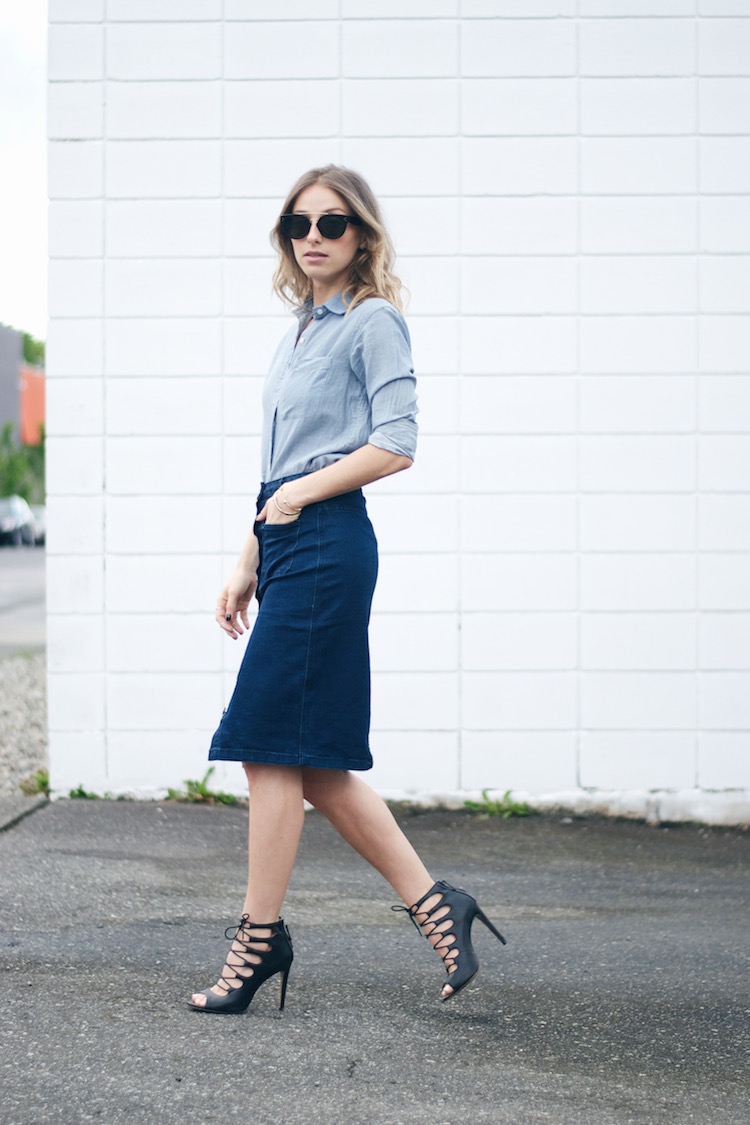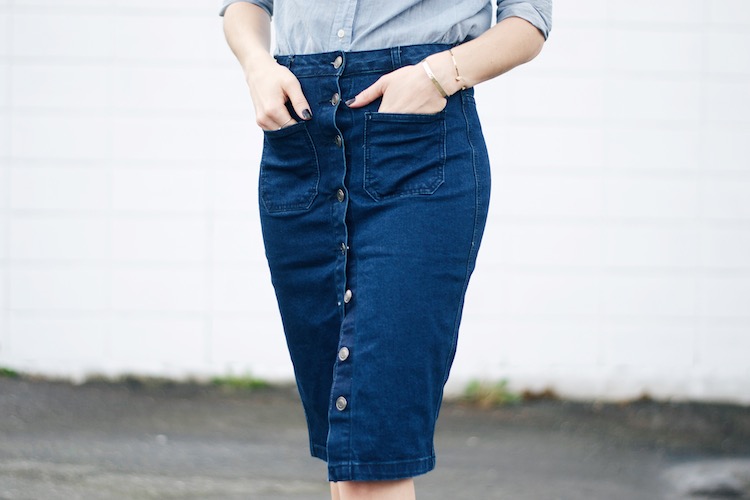 Forever 21 chambray shirt, denim skirt | Celine sunglasses
As a 1970's enthusiast, I am obviously thrilled with the return of all the decade's trends in a modern and fresh way. Enter this skirt; it's the perfect way to update the Canadian tuxedo (which is one of my favourites… exhibit A + B).
This has been a busy week… I have my Design Lab event tonight (follow along here for updates) and I'm off to Vegas tomorrow for one of my best friend's bachelorettes… I'm so excited! I'm a Vegas virgin and would love to hear your suggestions in the comments!!