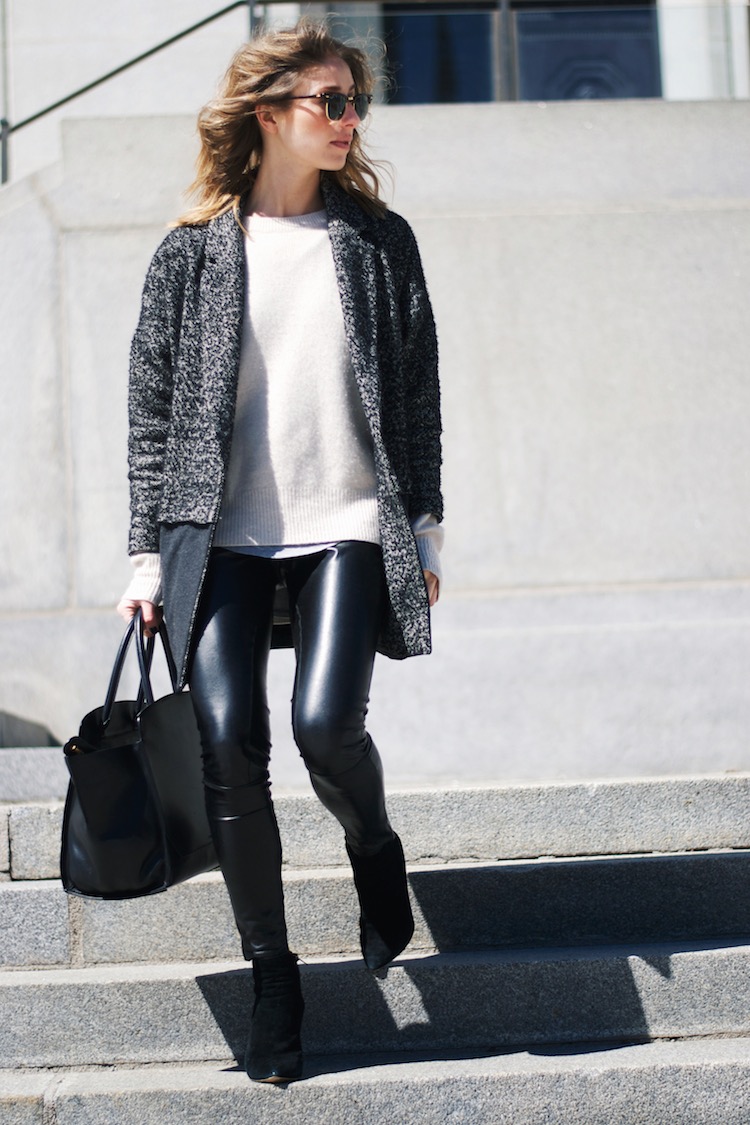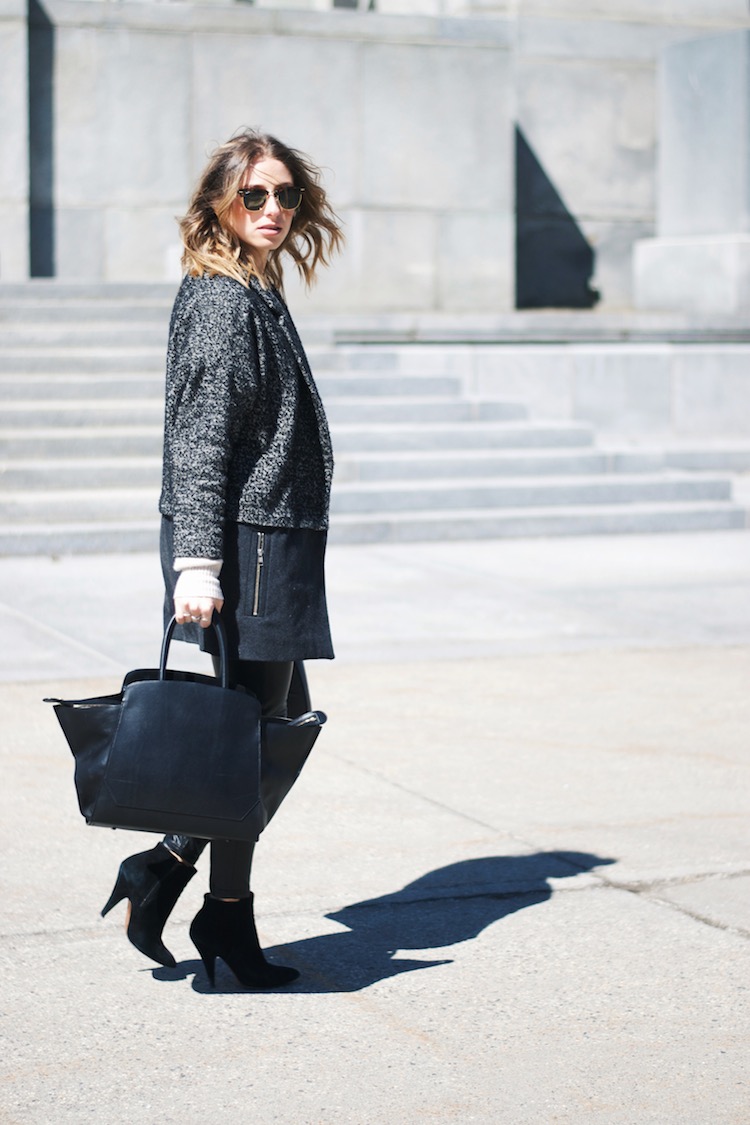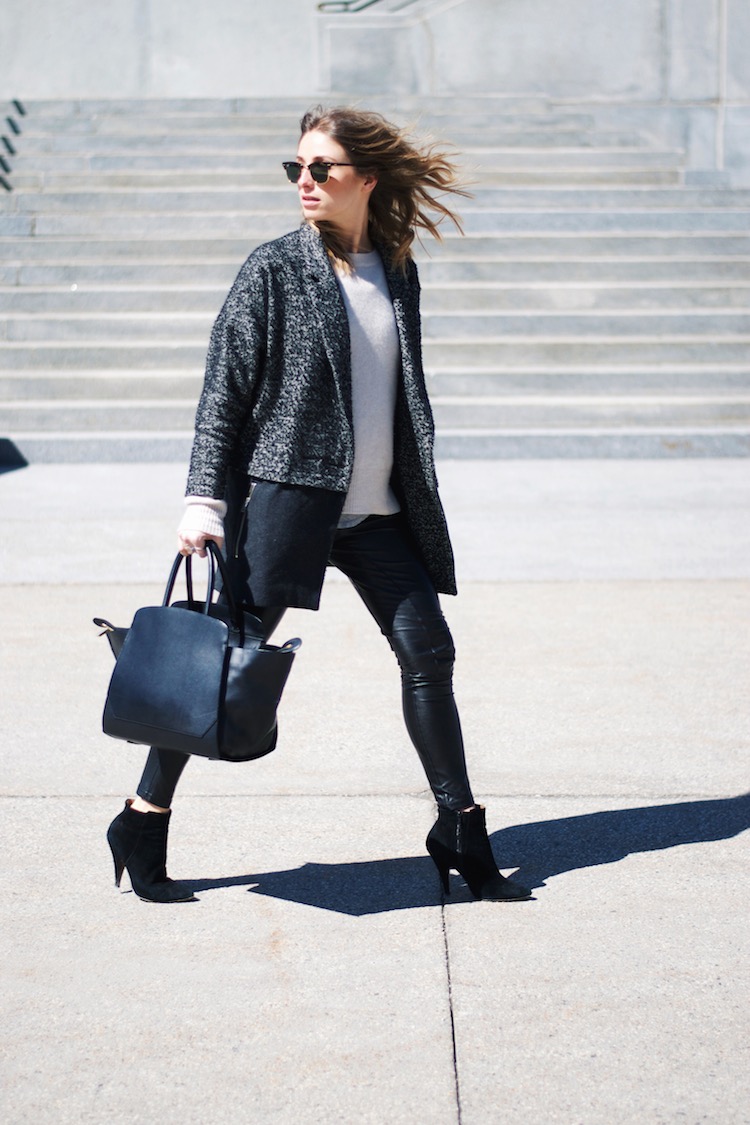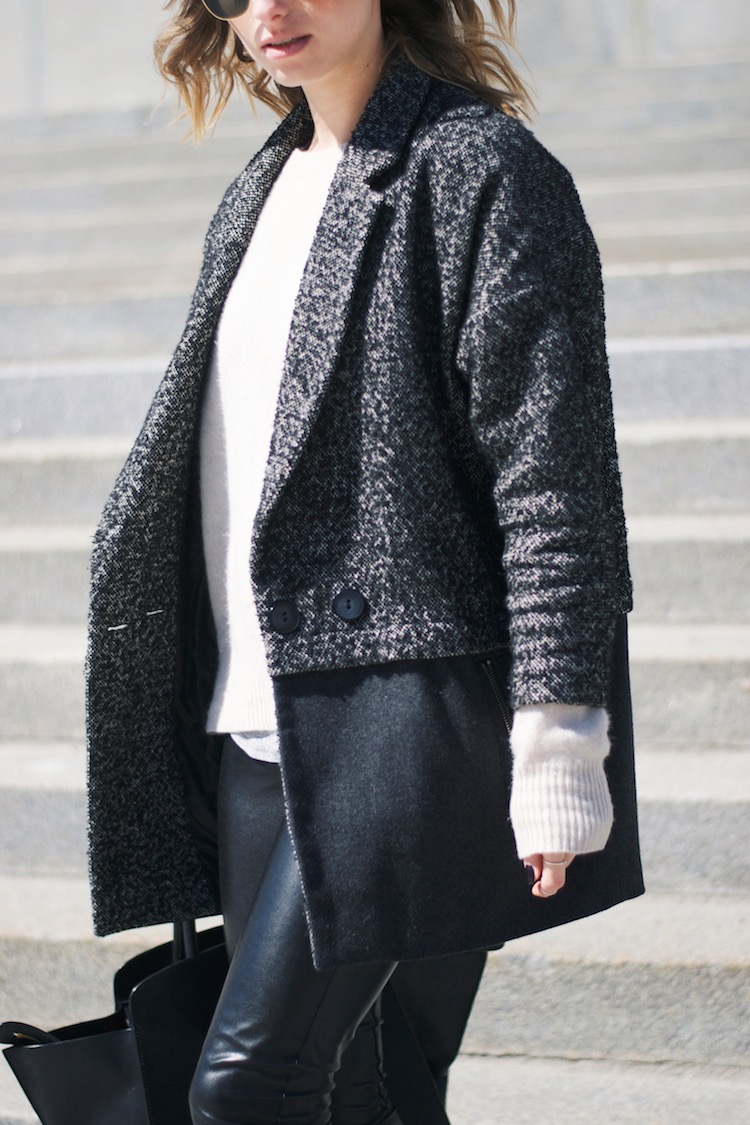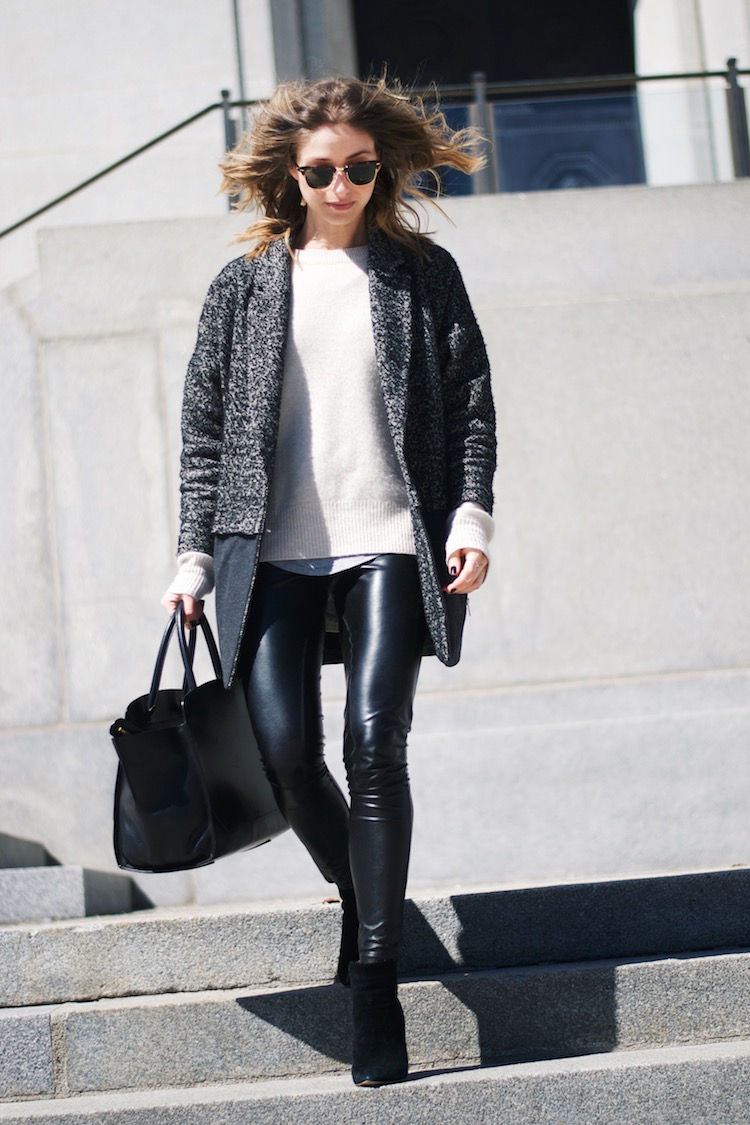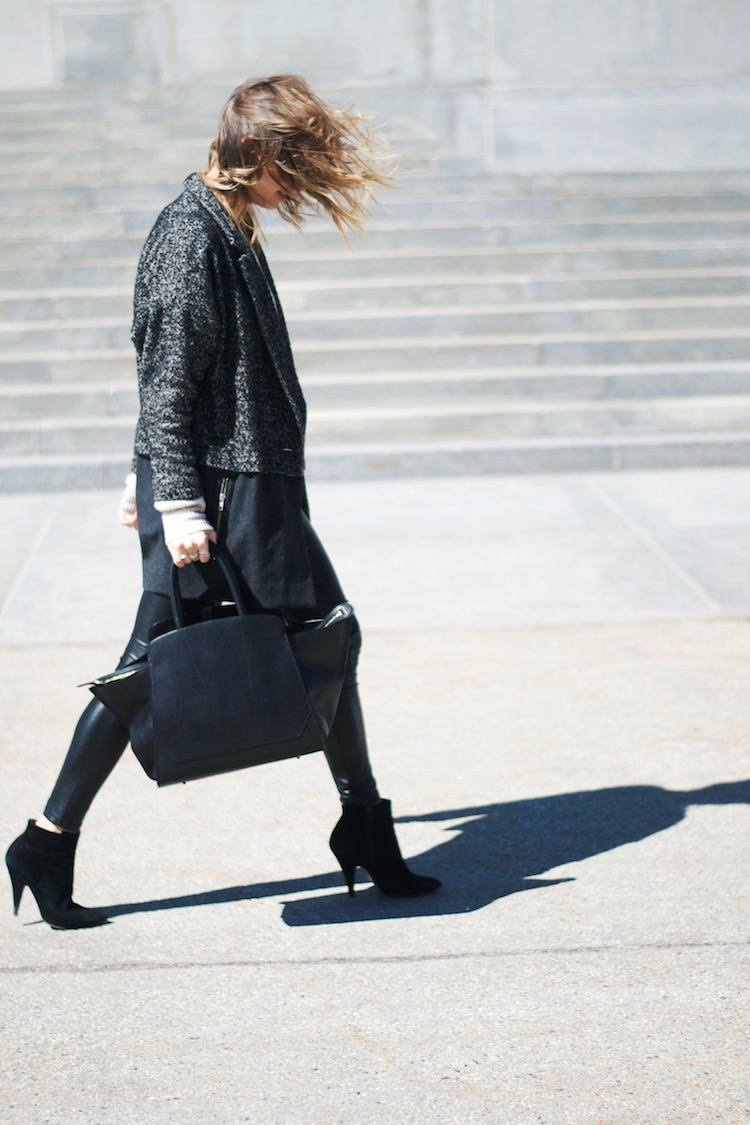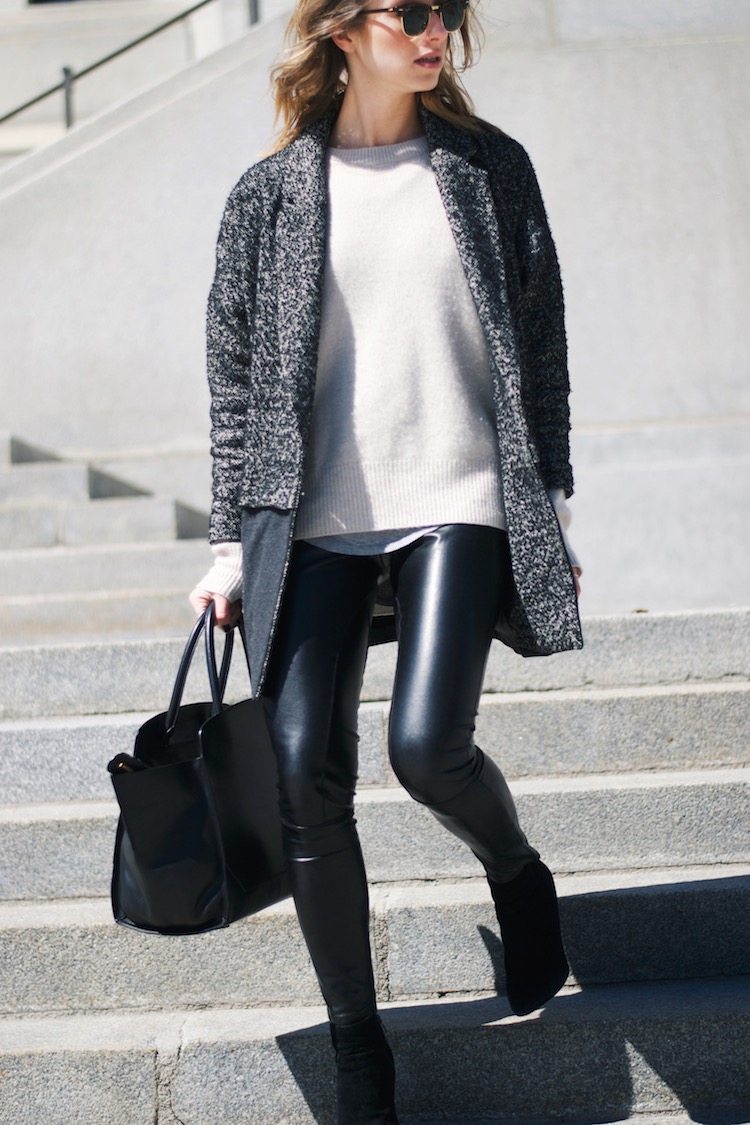 Topshop coat (old- similar here) | Zara sweater | Aritzia pants (on sale!) + bag | Aldo boots | Ray-Ban Clubmaster sunglasses
Took these on the beautiful Supreme Court steps while in Ottawa a little while ago.. it was freezing and very windy (I'm wearing like 6 layers here to stay warm)! I pulled out these faux leather leggings for the trip since they're surprisingly warm and paired them with oversized cashmere sweaters and coats in neutral grey and cream.
Tip: these leggings are not pants and should be treated as such.. make sure your bottom is covered!
I also wanted to remind you of the Design Lab event party I'll be hosting this Thursday at Hudson's Bay! Would love to see your beautiful faces there.