1. HIGHLIGHT YOUR NATURAL WAIST
Your natural waist (right at your belly button) is the slimmest part of your body, making it the perfect point to accentuate (naturally). Crop tops do just that and are perfect for spring + summer.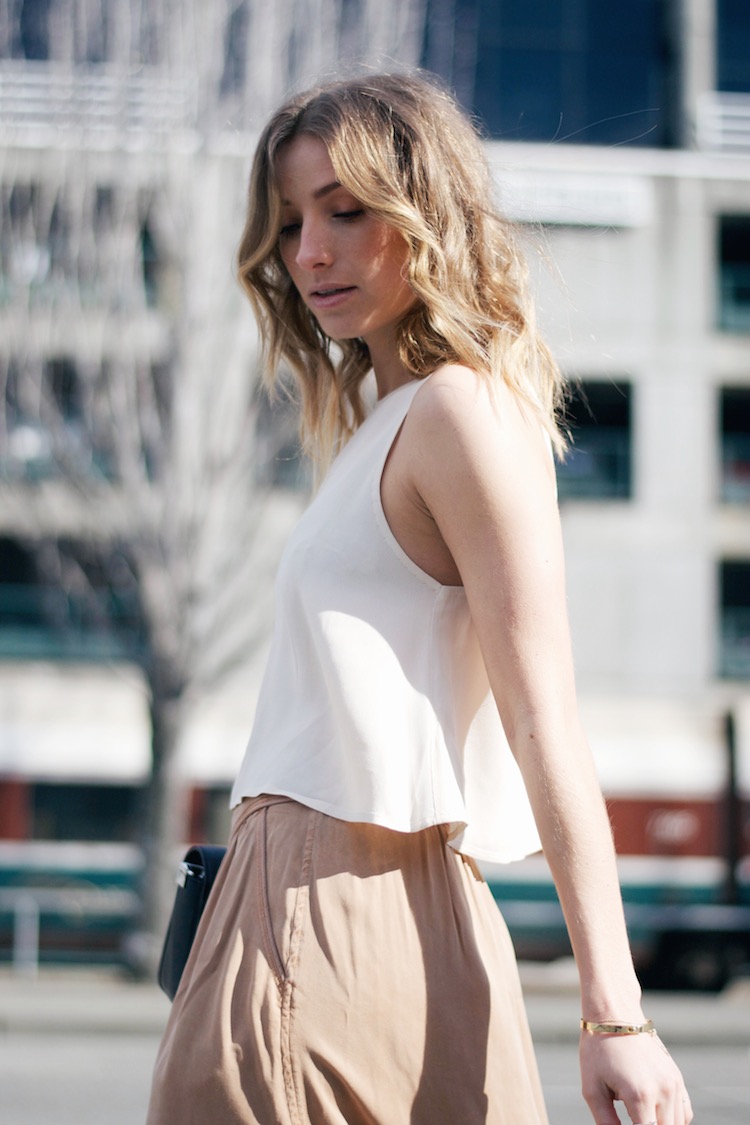 2. HIT AT THE RIGHT LENGTH
Have your pants and skirt hit at the most slimming part of your leg (i.e. below your knee, just below your calf or 1″ above your ankle bone)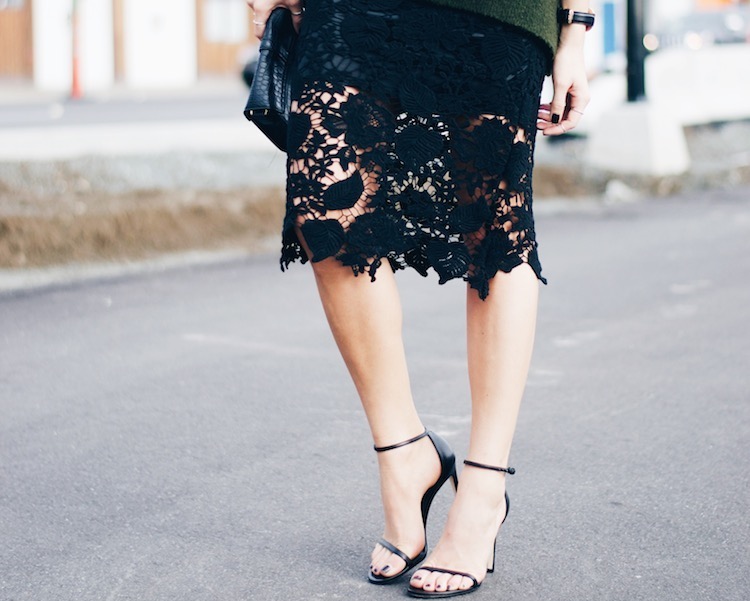 3. STAND UP STRAIGHT
My mother (rightly) always hounds me for this. I slouch my shoulders in true fashionista form and we should all really be standing up straight so our clothes can fall how they're supposed to!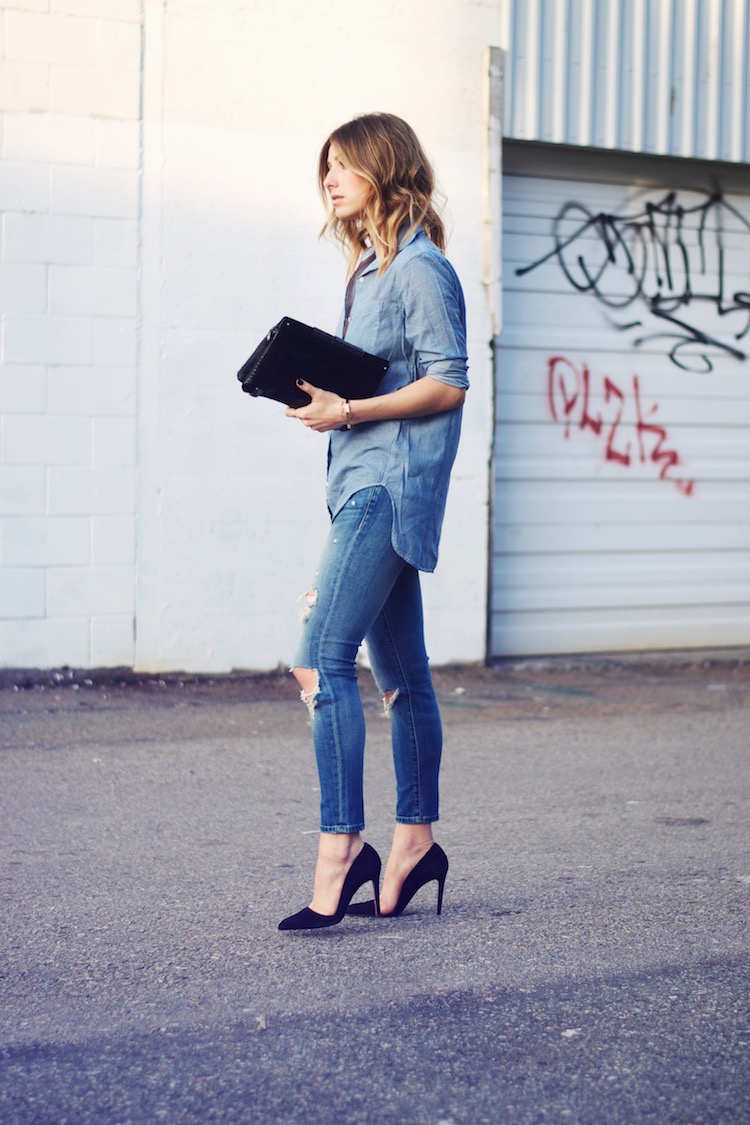 4. ADD HEIGHT
I know it isn't practical all of us to be wearing 4-inch heels everyday, but I cannot stress enough how adding height to your outfit can a) make you look slimmer b) make you feel sexier and more confident. If you're having one of those days (god knows we all do), just add heels.
Tip: a pointed toe is the most elongating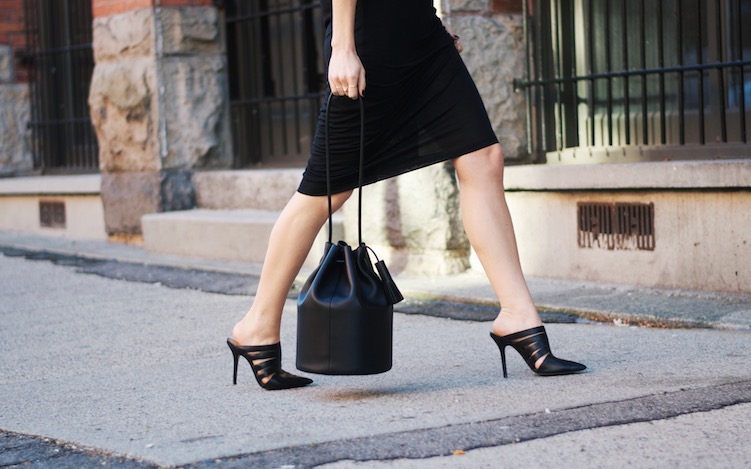 5. ADD A LONG OUTER LAYER
I borrowed this one from WhoWhatWear and I think it's a great tip. Not only do you feel smaller with all that fabric, but it makes you look longer + leaner, especially when paired with heels.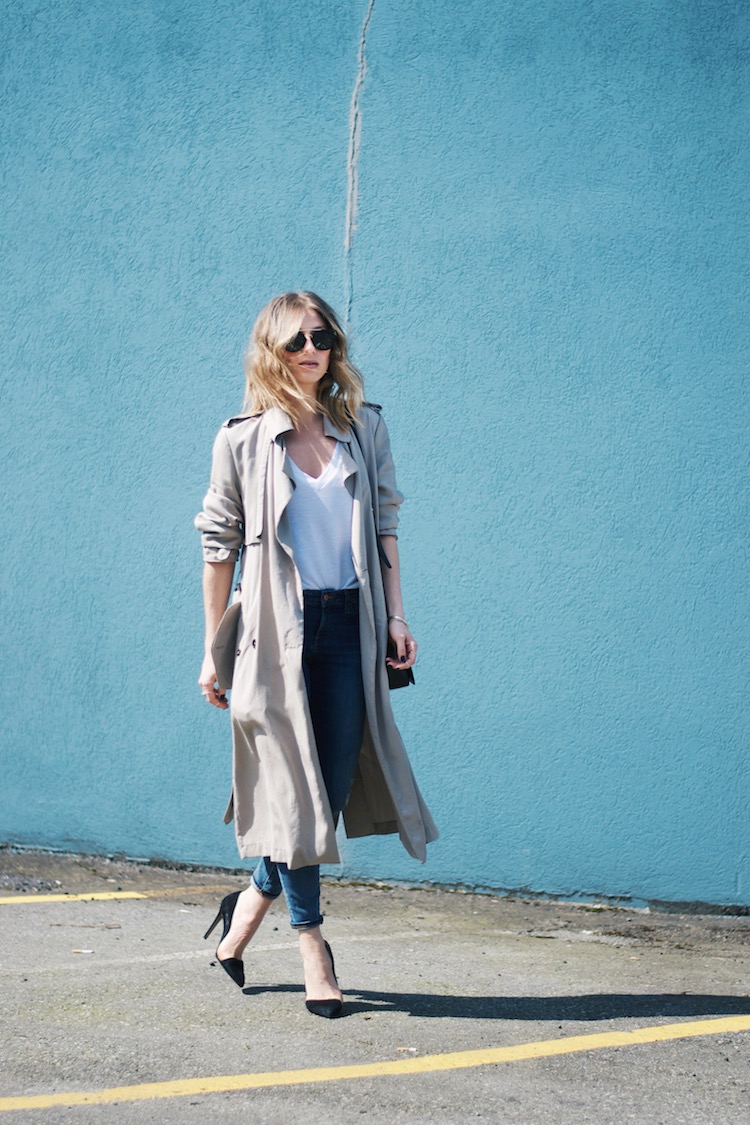 6. GO MONOCHROMATIC
This classic trick creates an uninterrupted line, making you look taller and thinner. Try other colour variations, too!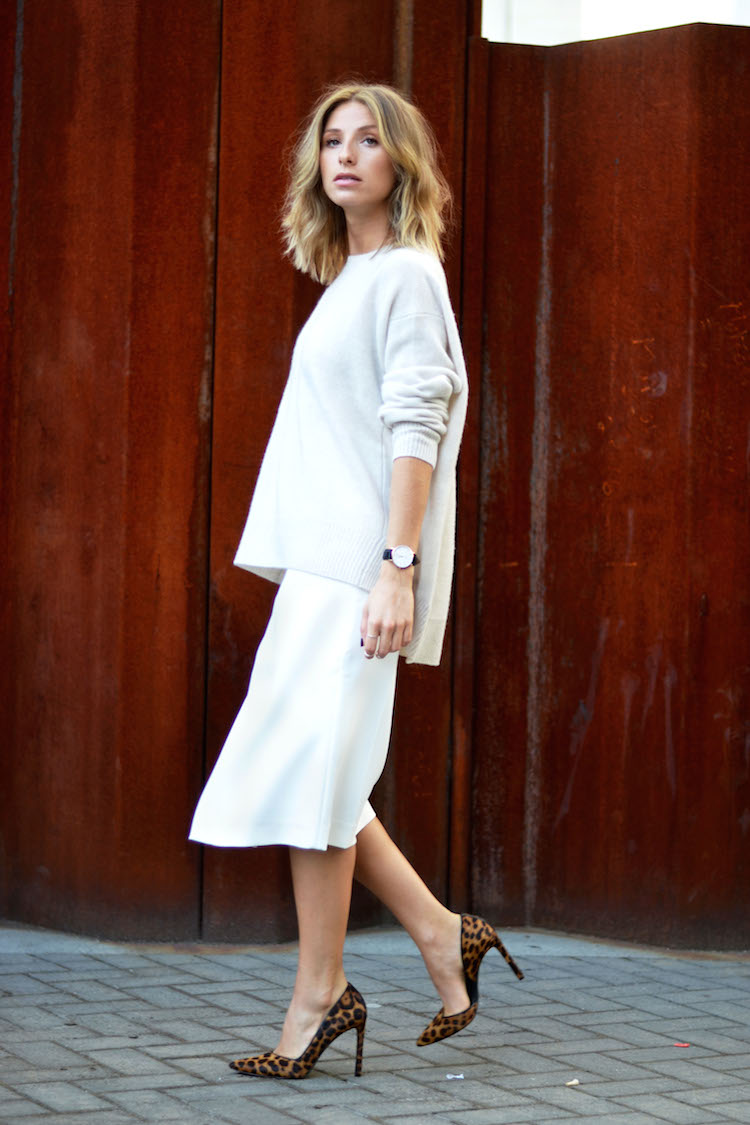 I also wanted to thank you guys for your support on my recent work-life balance post. Obviously everyone goes through the same thing, but having that support voiced means a lot to me. And thanks for your relaxation suggestions! I plan on having a great and relaxing weekend (and taking one day off!).
Happy Friday guys!