I haven't posted much about our wedding yet because it's honestly been incredibly stressful and not many plans have been made. We ran into a lot of roadblocks while trying to figure out where to have the wedding (our families live on opposite sides of the country) and it's been frustrating. Once things start to progress, I will be posting a lot more, so please let me know if you have any specifics you'd like me to go over.
While we were figuring out the big details (when, where, how much, etc), we still wanted to celebrate with friends and family (the ones in Vancouver, anyway). I didn't want a big and fancy party, so we ended up just doing a cocktail gathering last weekend in my dad's backyard. It meant a lot to me that my friends and family were there and did so much to help set-up, etc. We had the best time and it's getting me excited for the wedding!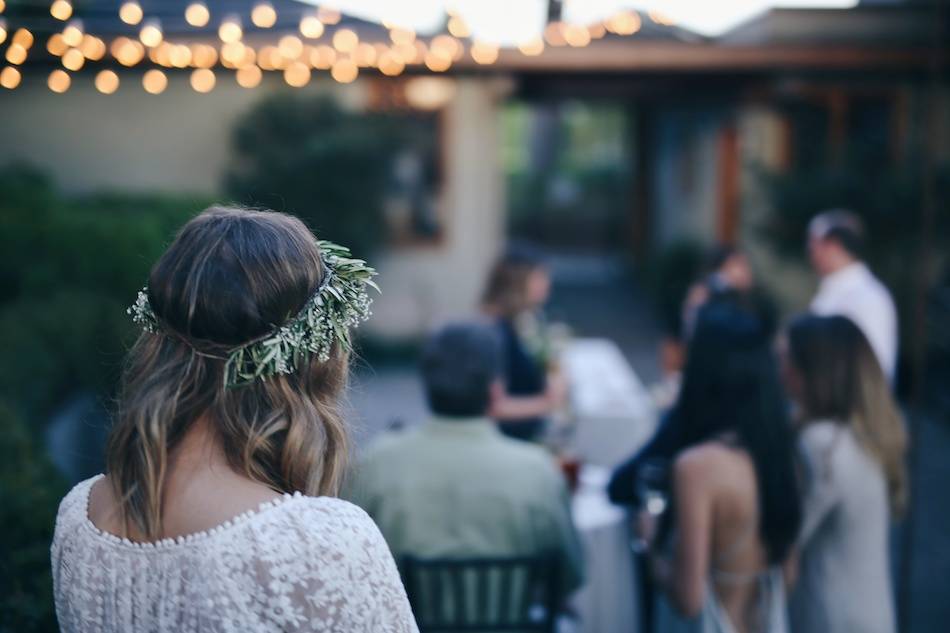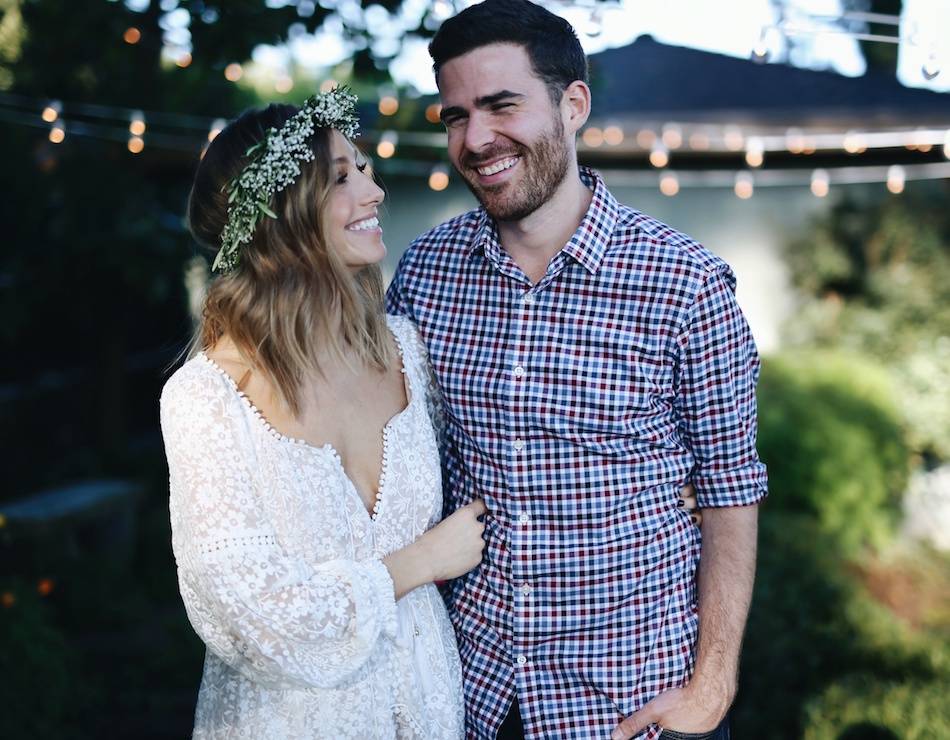 I went for a very boho look, complete with no shoes and a flower crown… I was told I looked like a wood nymph, which I took as a compliment 🙂 I also did a soft, gold smokey eye – see the tutorial here.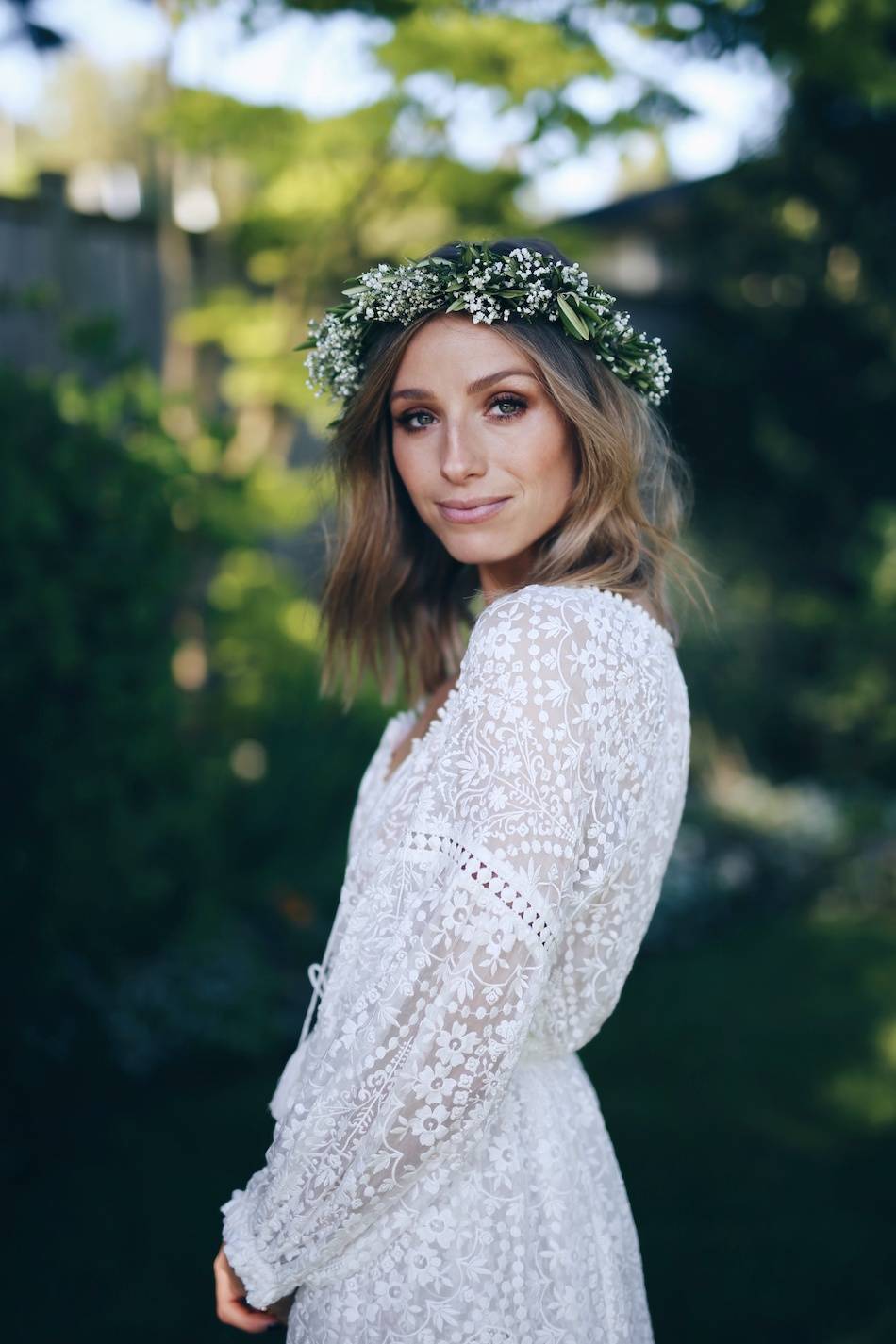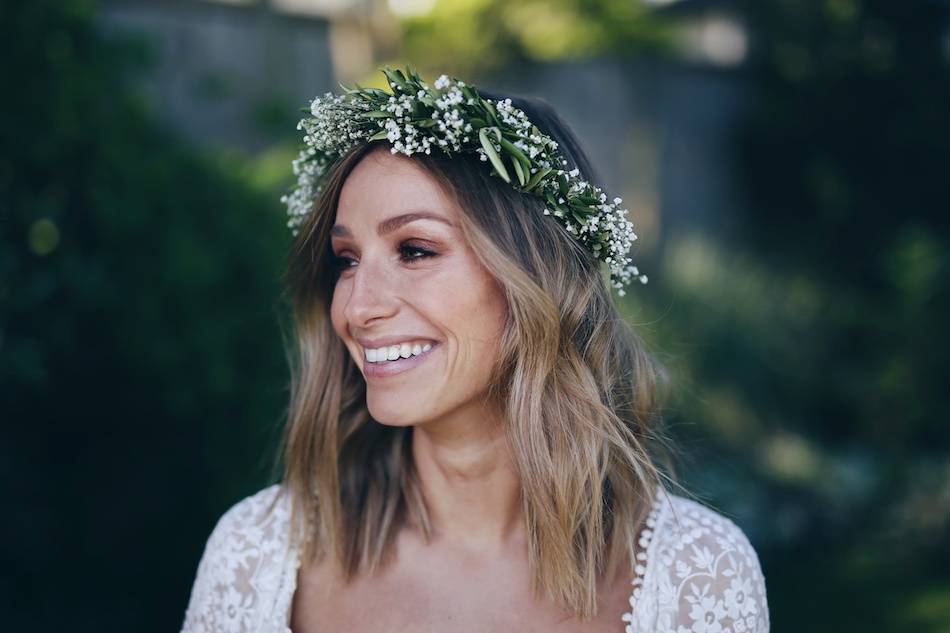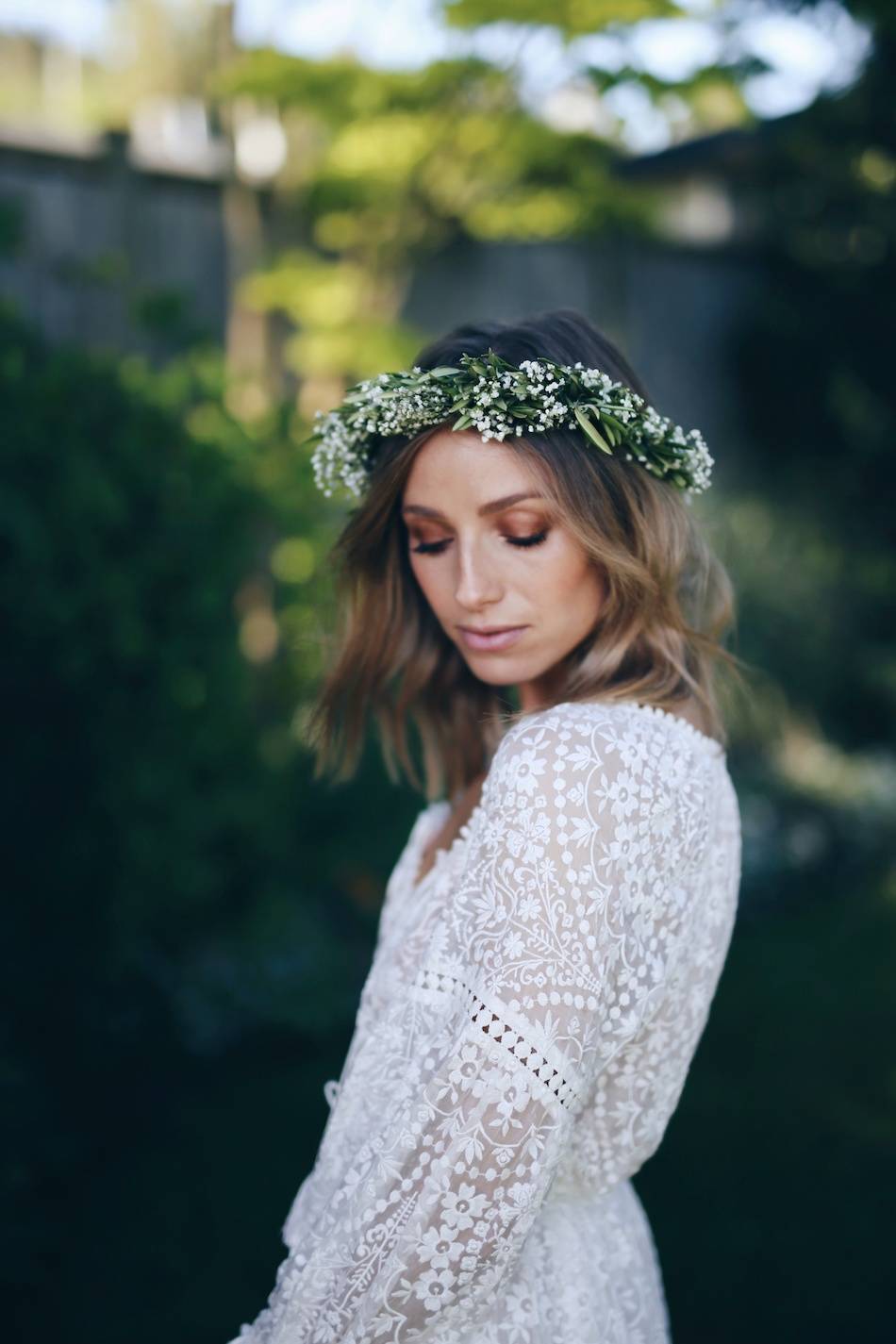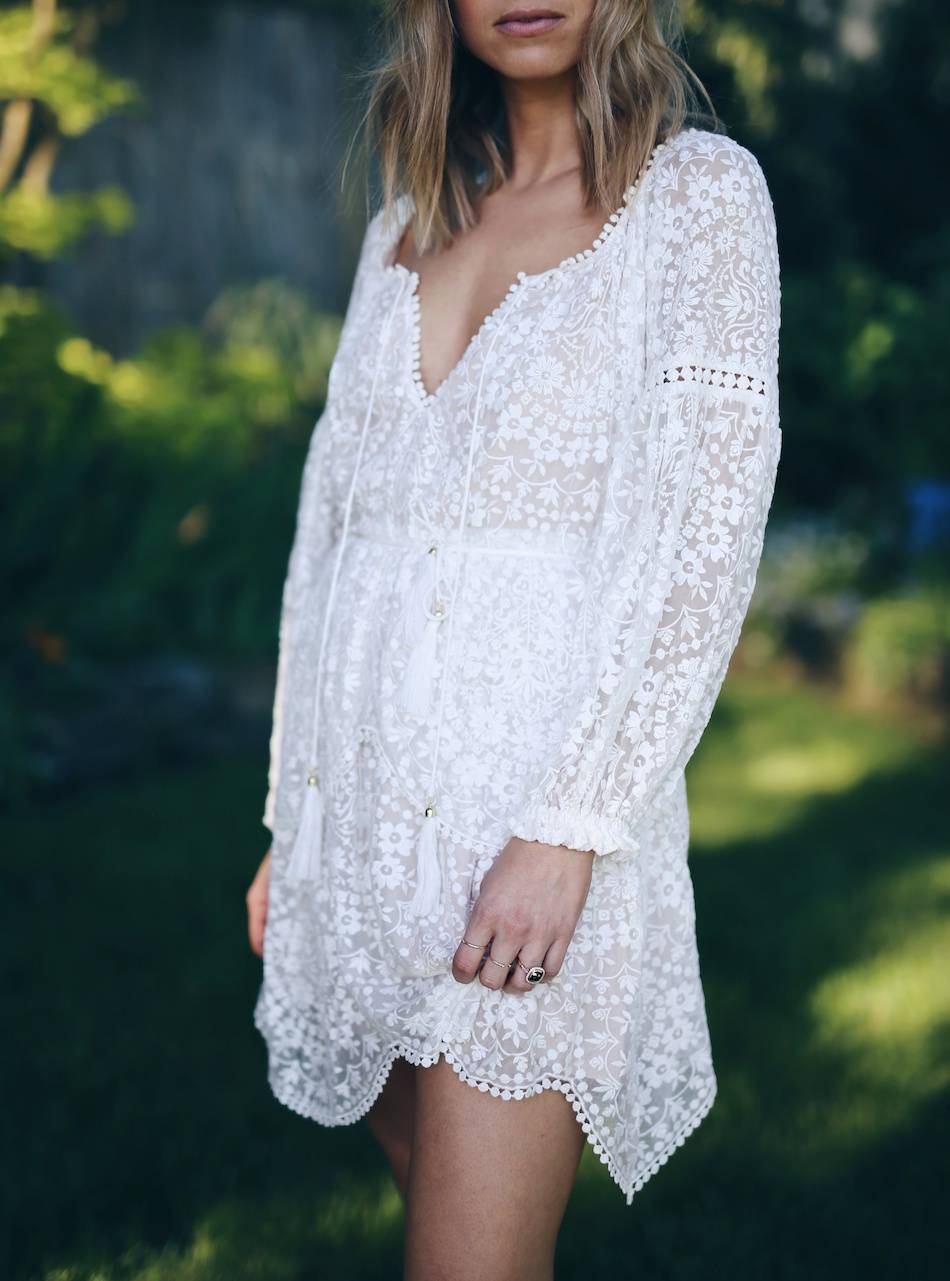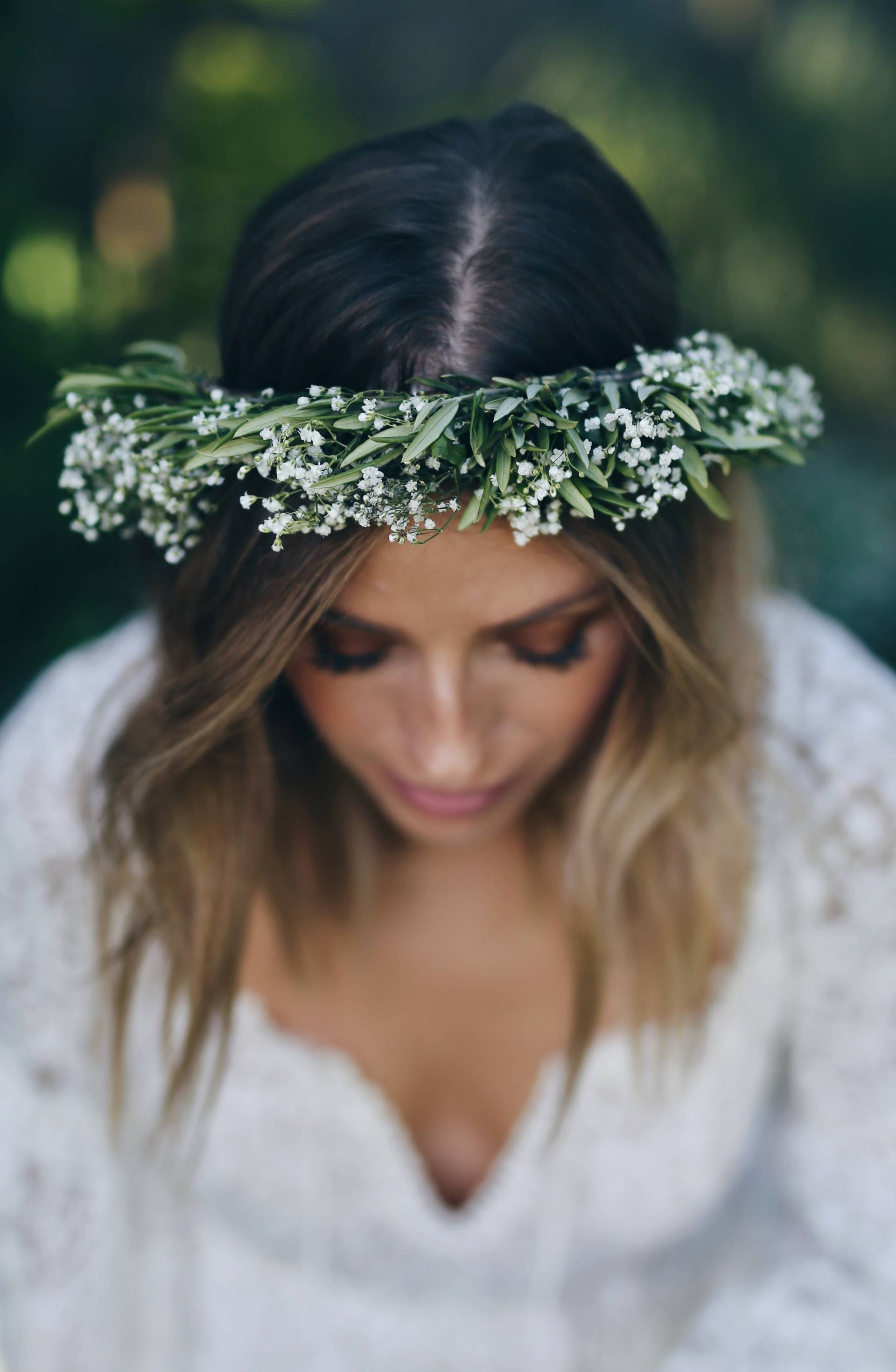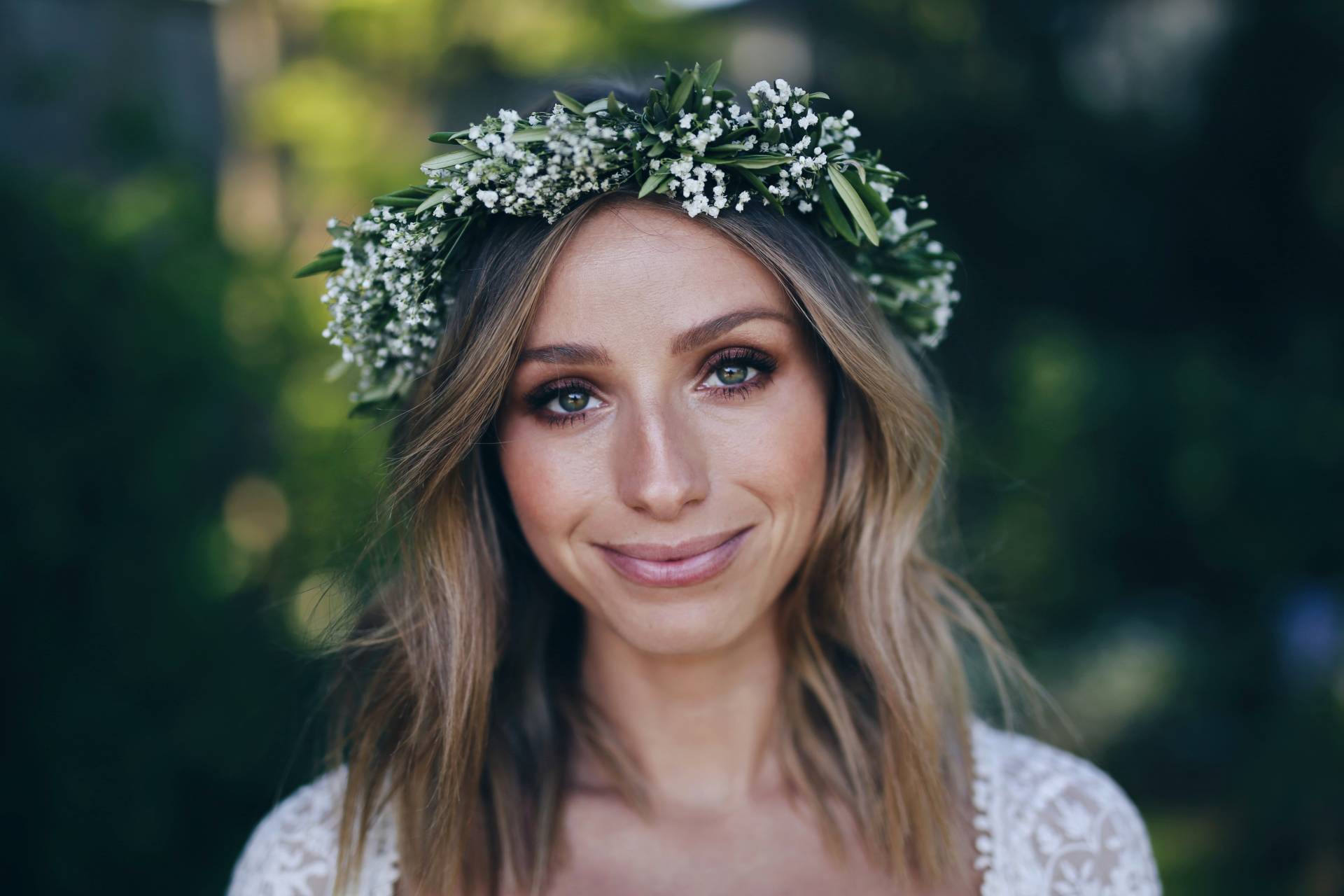 Zimmerman Gossamer scallop dress | Flower crown from OLF Co. | Makeup tutorial here
PS I just announced the winner of the Charlotte Tilbury giveaway… see it here!