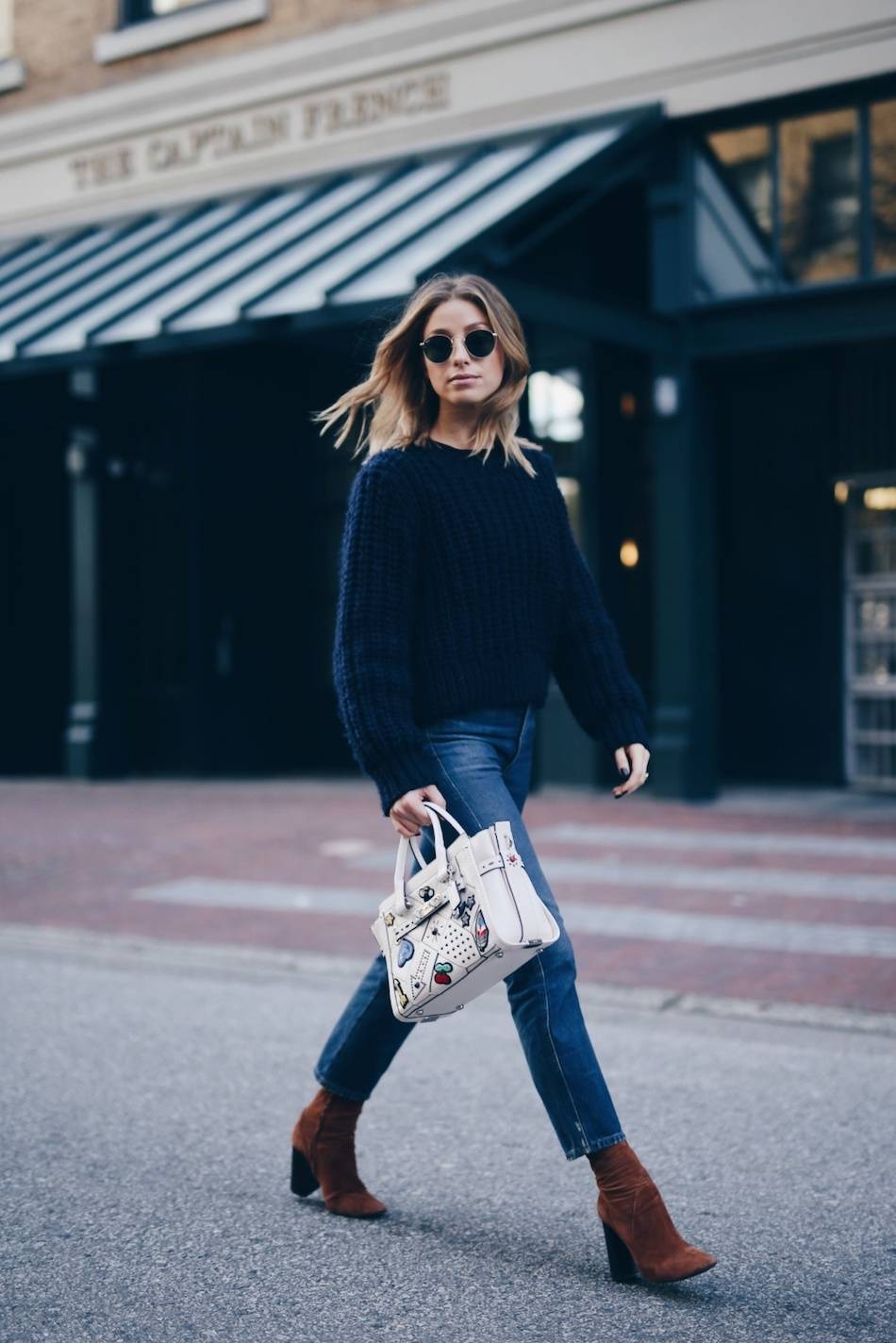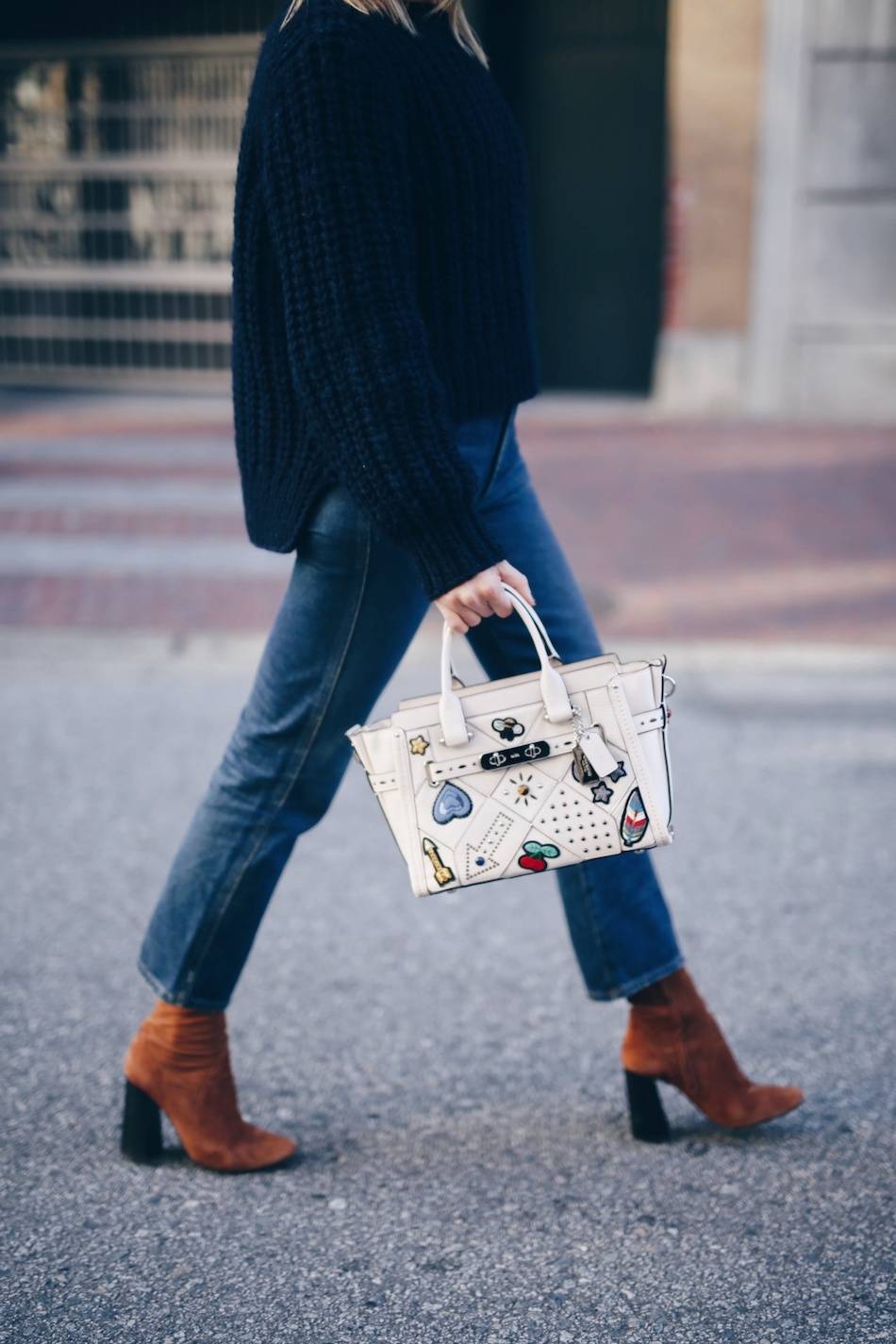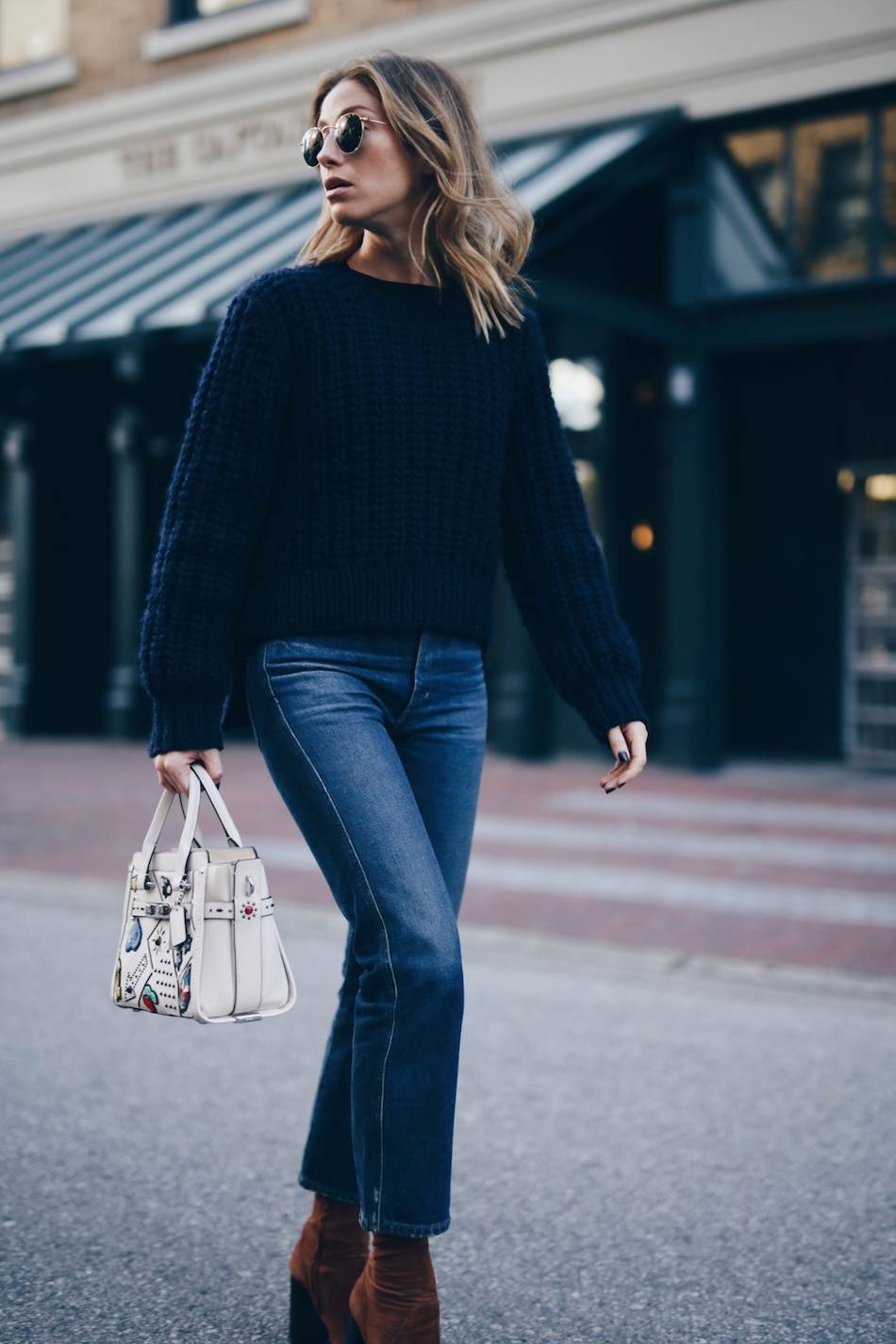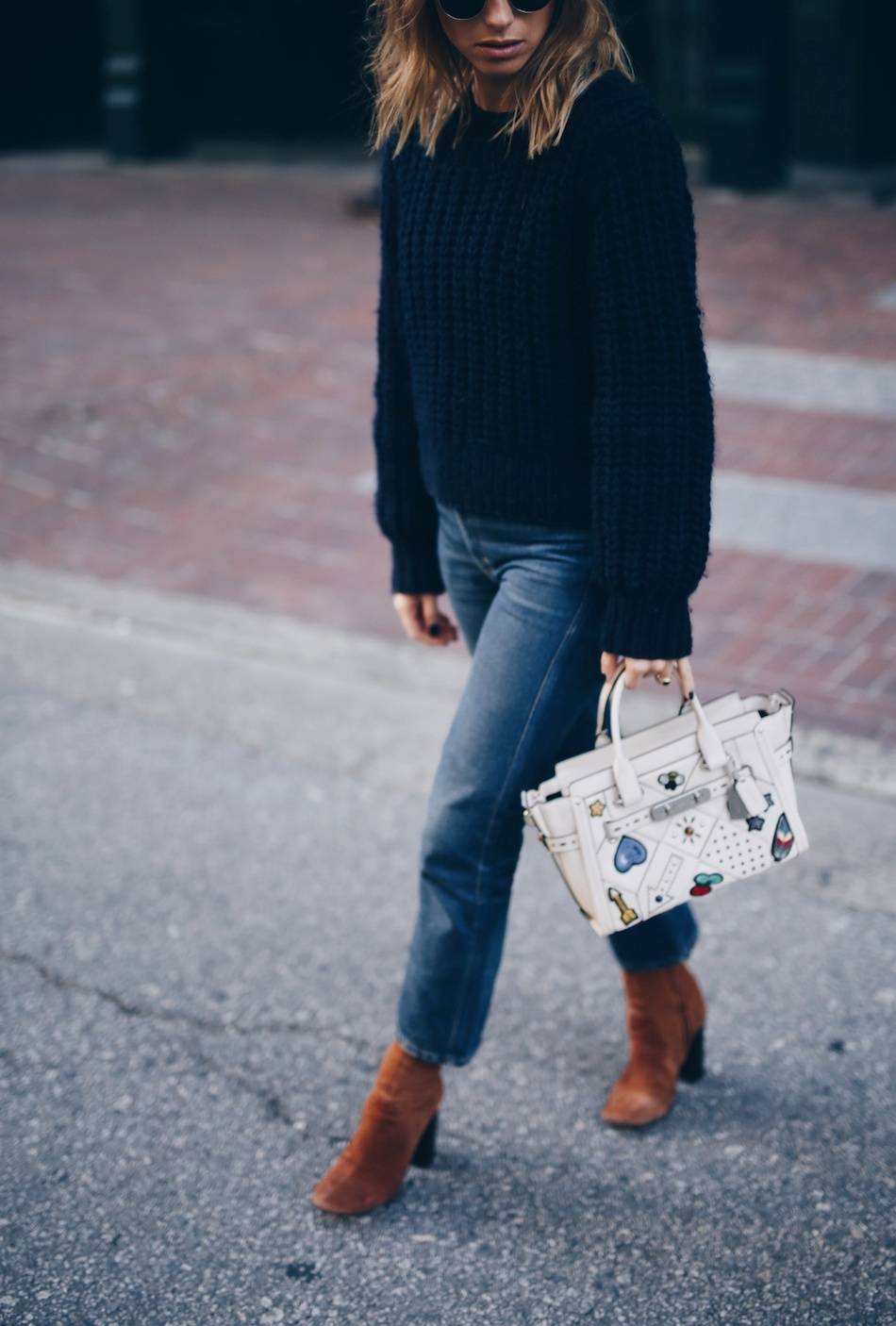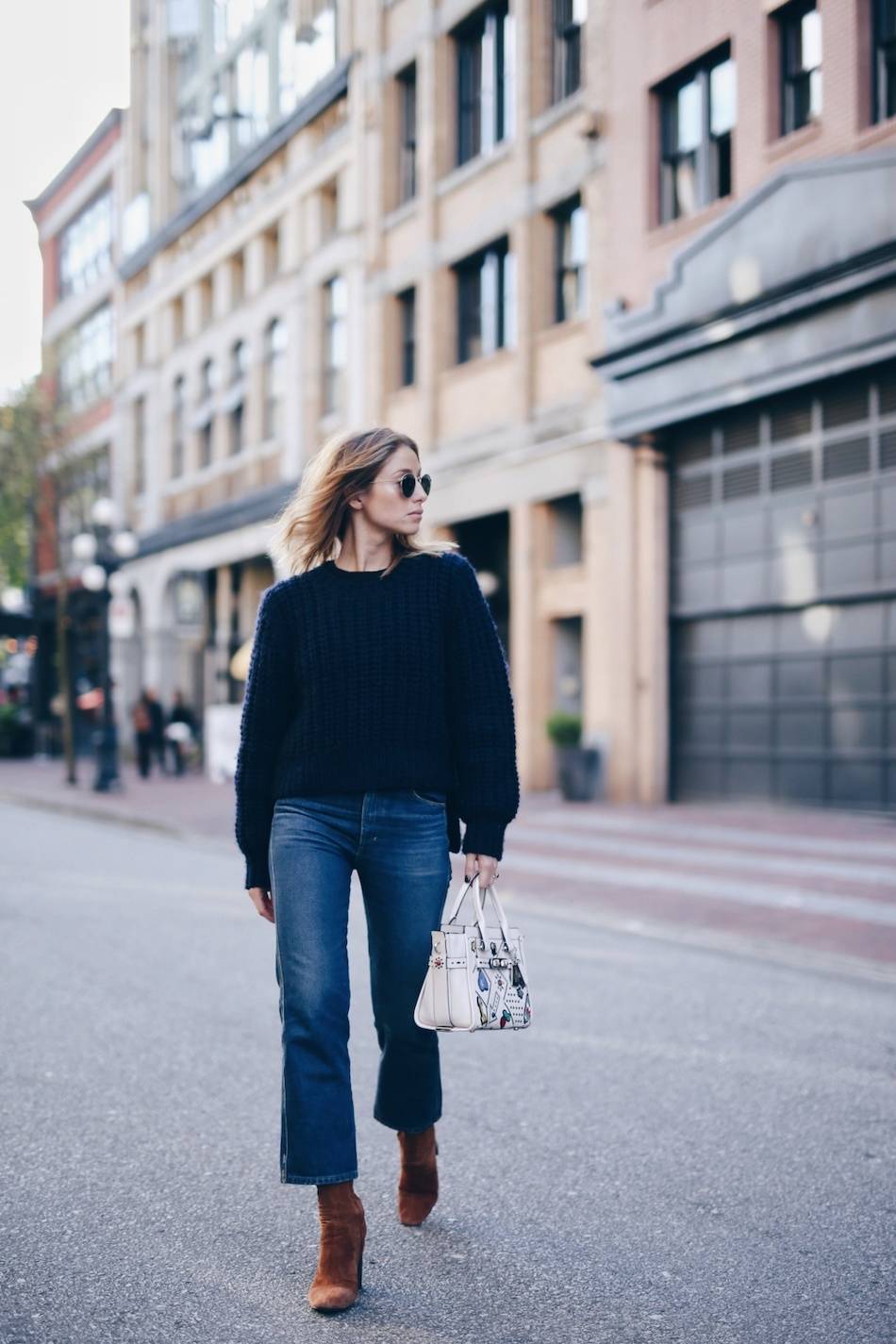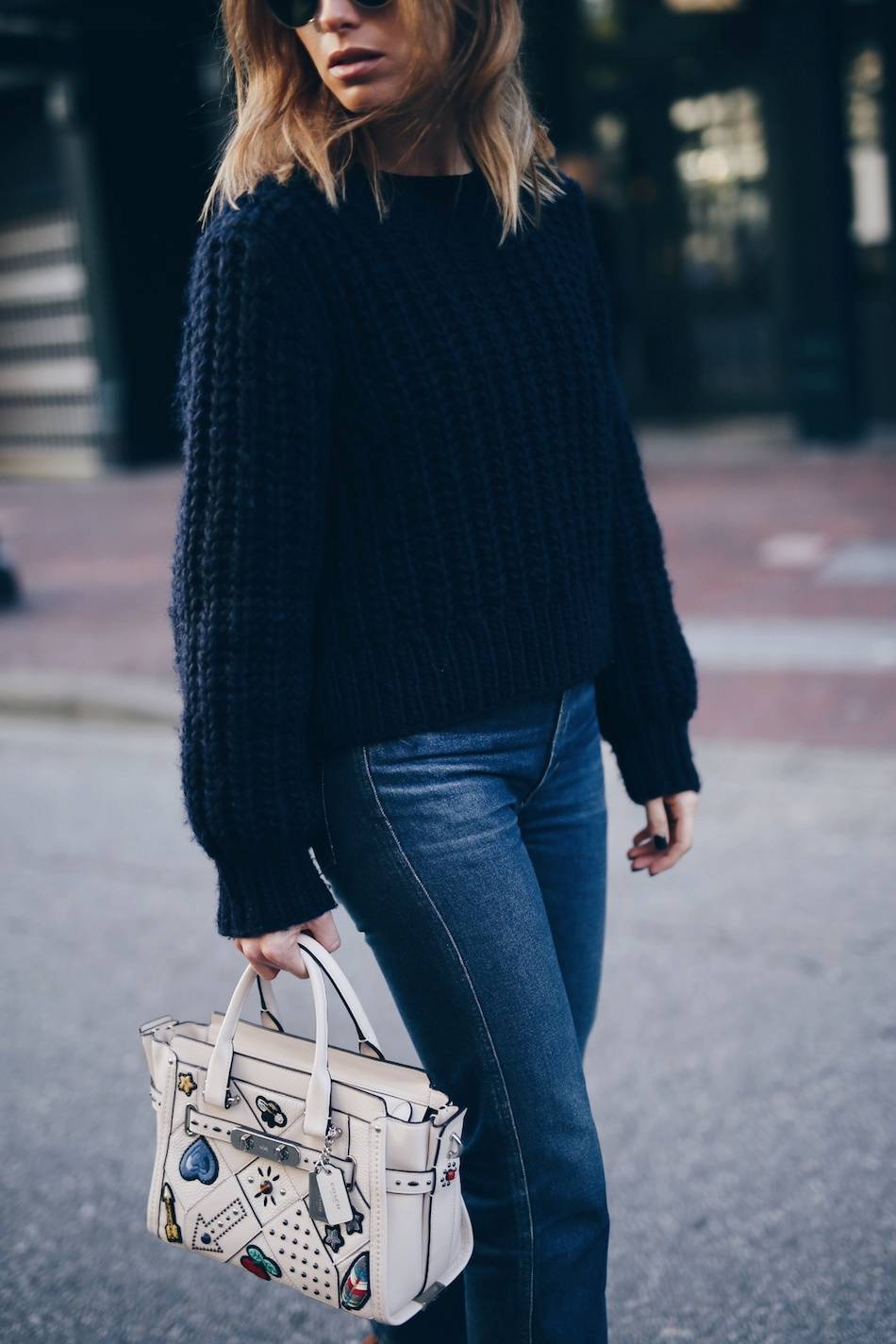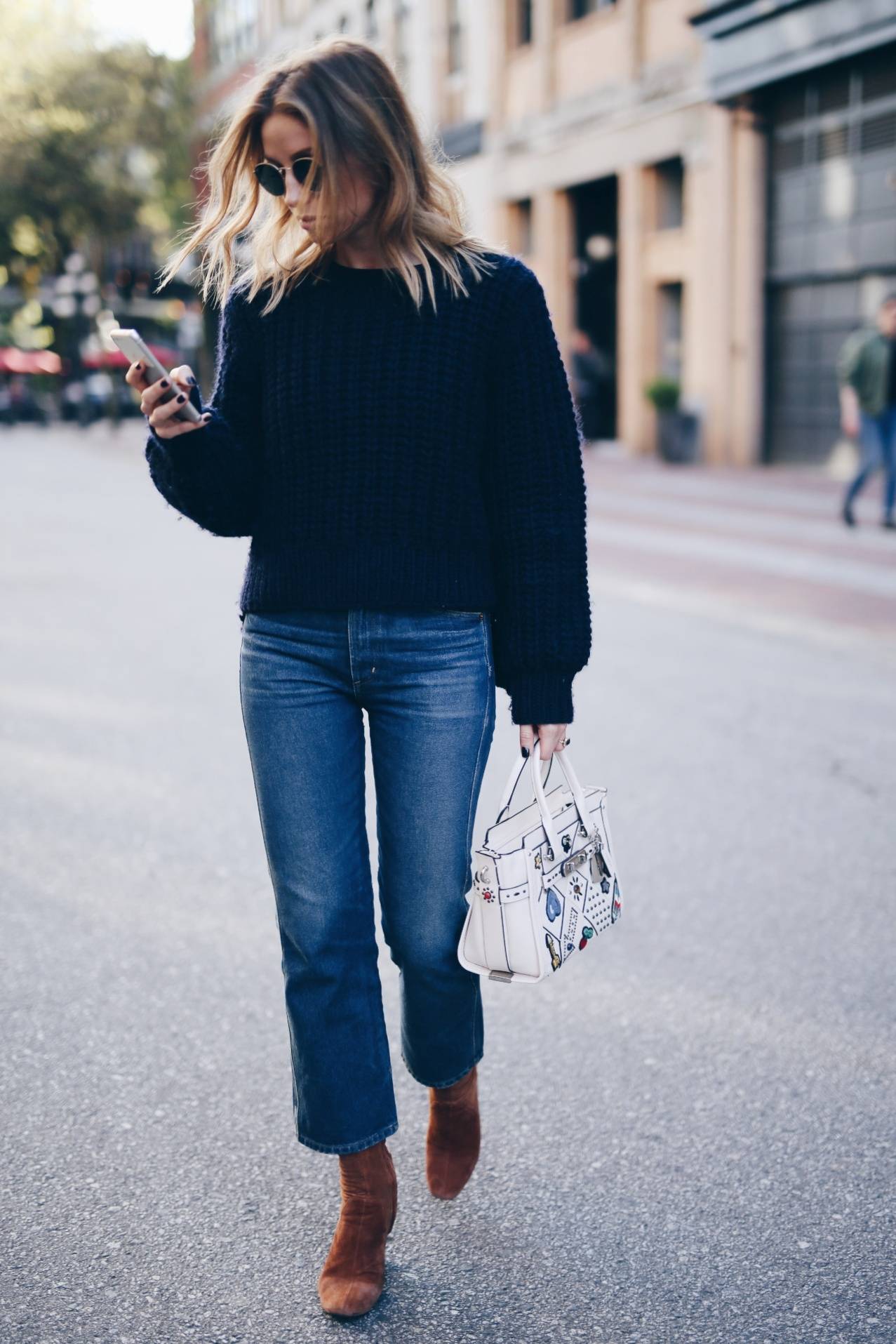 You may be a surprised to see me in a sweater, but as we are transitioning to spring and (finally!) summer, I find that the weather doesn't permit sundresses (yet). People can get a little over-enthusiastic, myself included – yesterday I was out in a sleeveless dress and froze my butt off. As we move into the warmer months, I put together a few tips on how to transition into spring style appropriately:
1. LAYER
You can't tell in these photos, but I'm wearing a lightweight tee under this chunky sweater. I always like to have a sweater on hand because even if the sun is shining, it can still be quite chilly in the shade. I find it can be hard to dress in the spring and early summer as mornings are usually cool and then it can get hot during the day (plus AC can be freezing). I like to layer up with a tee, light sweater and possibly a jacket (leather or bomber) – you can easily add or subtract what you don't need.
2. SLOWLY ADD COLOUR IN
You guys know I'm not big into bright colours, but adding in colorful + interesting details for spring feels very fresh. I picked this Coach Swagger bag (best name for a bag ever) because the white is light and happy and the details are super playful- perfect for spring and summer.
3. CROP YOUR JEANS
Cropped jeans have been a favourite of mine for a while, and they are the perfect transition piece for spring + summer. Cropping your pants about an inch above your ankle bone is the most flattering pant length and is a great compromise if it's too cold for shorts and skirts.
4. DON'T TRANSITION TO SANDALS YET
If you can still wear a chunky sweater, I wouldn't pull out the sandals/flip flips out just yet. I actually wear booties all year round (they look great with shorts and dresses). If you want something more open, go for sneakers or flats.
Coach Swagger bag | Kelly Love knit | Citizens of Humanity x Wilfred Liv jeans | Zara boots (old) | Ray-Ban round sunglasses
Photos by Andrew Cameron
Shot in collaboration with Coach