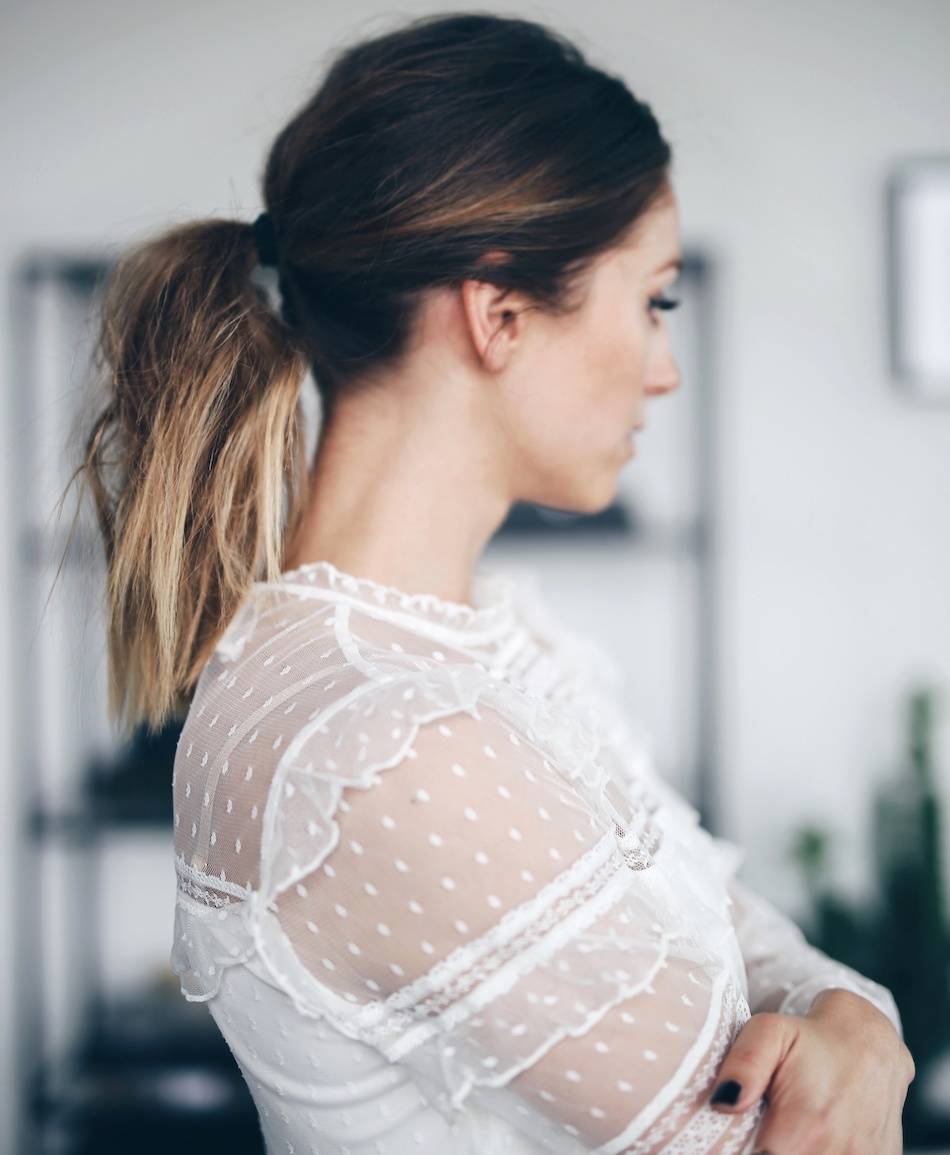 Summer is fast approaching and with it comes music festivals and heat. Which ultimately means that I will be sweating and my hairstyle + makeup will be melting. So instead of battling against my hair, I wanted to put together a low messy ponytail hair tutorial for festivals (or any outdoor activity) that looks chic, but gets your hair out of your face and off your neck.
1. WASH + CONDITION YOUR HAIR
Use a shampoo and conditioner that fits your hair. I'm currently using the John Frieda® Sheer Blonde® line (they also have lines for brunettes and redheads) to keep my colour bright. If you have fine hair, like me, try the Luxurious Volume® volumizing line (I like to switch between both!), if your hair is dry, go for a more moisturizing line within the Frizz Ease® collection. Everyone's hair is different and therefore has different needs.
2. PREP + BLOW DRY
My hair is so fine that if I curled it with any product, it would just fall out. Here, I added the Luxurious Volume Fine to Full Blow-Out Spray at the roots and throughout my hair, which I love because it gives me added volume and hold. I also smoothed their legendary Frizz Ease Original 6 Effects Serum on the bottom half of my hair only.
I like to let my hair air dry until it's about 80% dry and then flip my head over with a blow-dryer for extra body.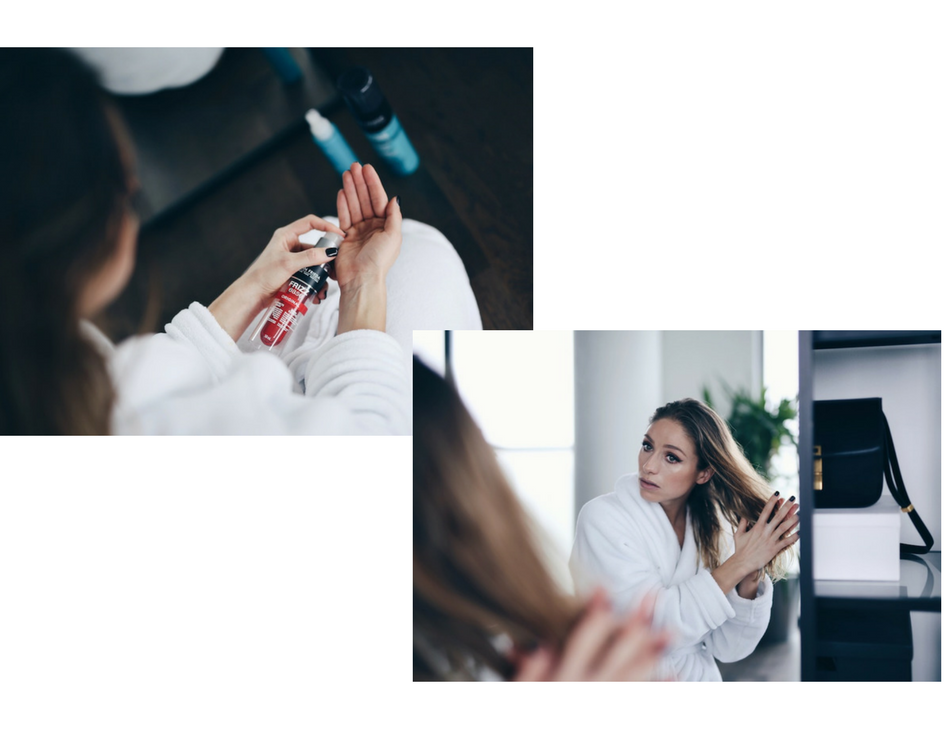 3. CURL RANDOM SECTIONS FOR TEXTURE
So now that you have clean and dry hair, add some texture and wave in there. You can do your whole head if you need extra body (I always do), or just add some pieces around the face and throughout the back.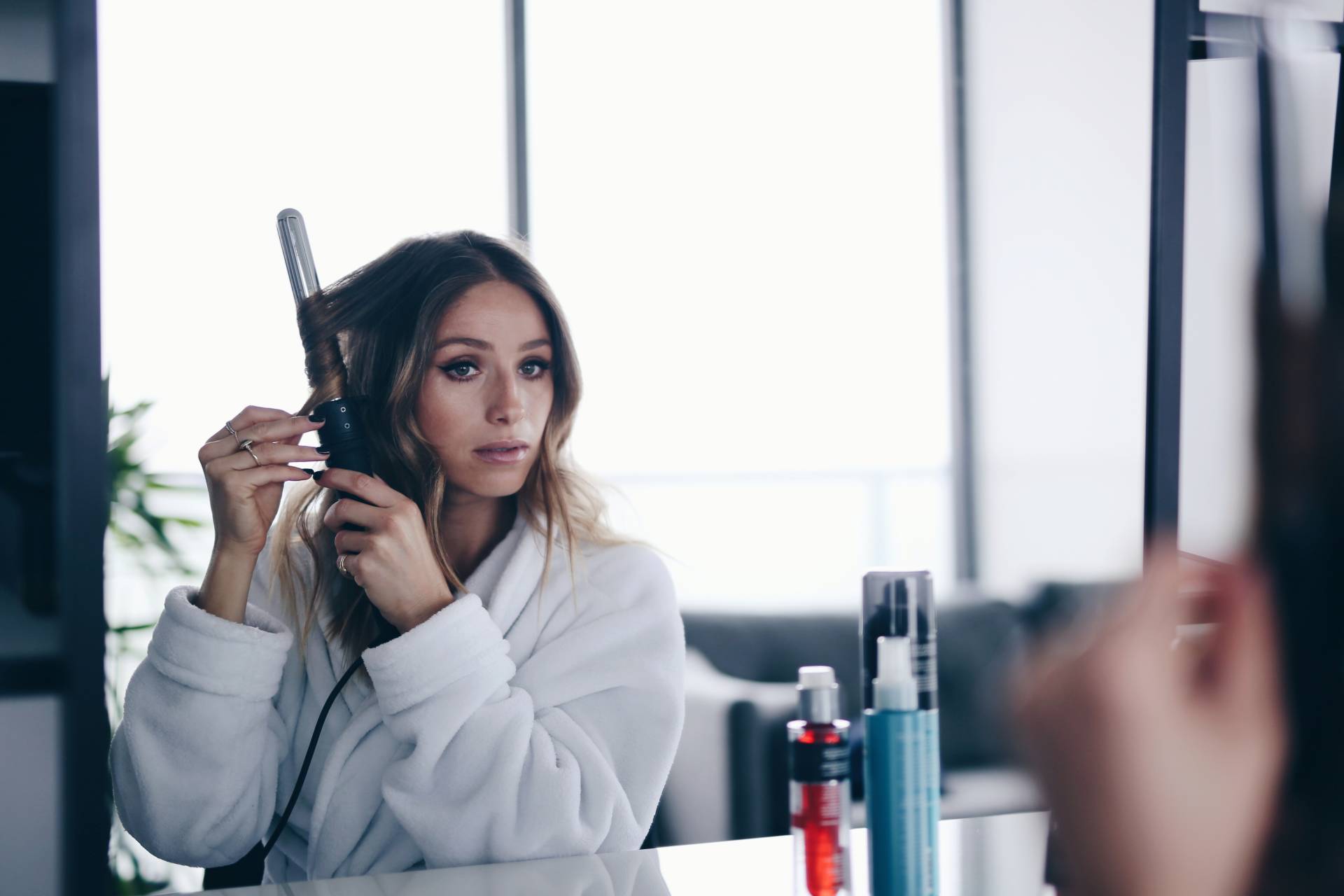 3. TEASE CROWN AREA
This is a messy, Bardot-inspired ponytail, so teasing the crown is essential. It actually helps to frame your face with a little height.
4. GATHER HAIR IN A LOW PONYTAIL
Loosely gather your hair into a light ponytail. Don't pull it too tight, as this is supposed to be a natural, effortless look. Secure with a hair elastic.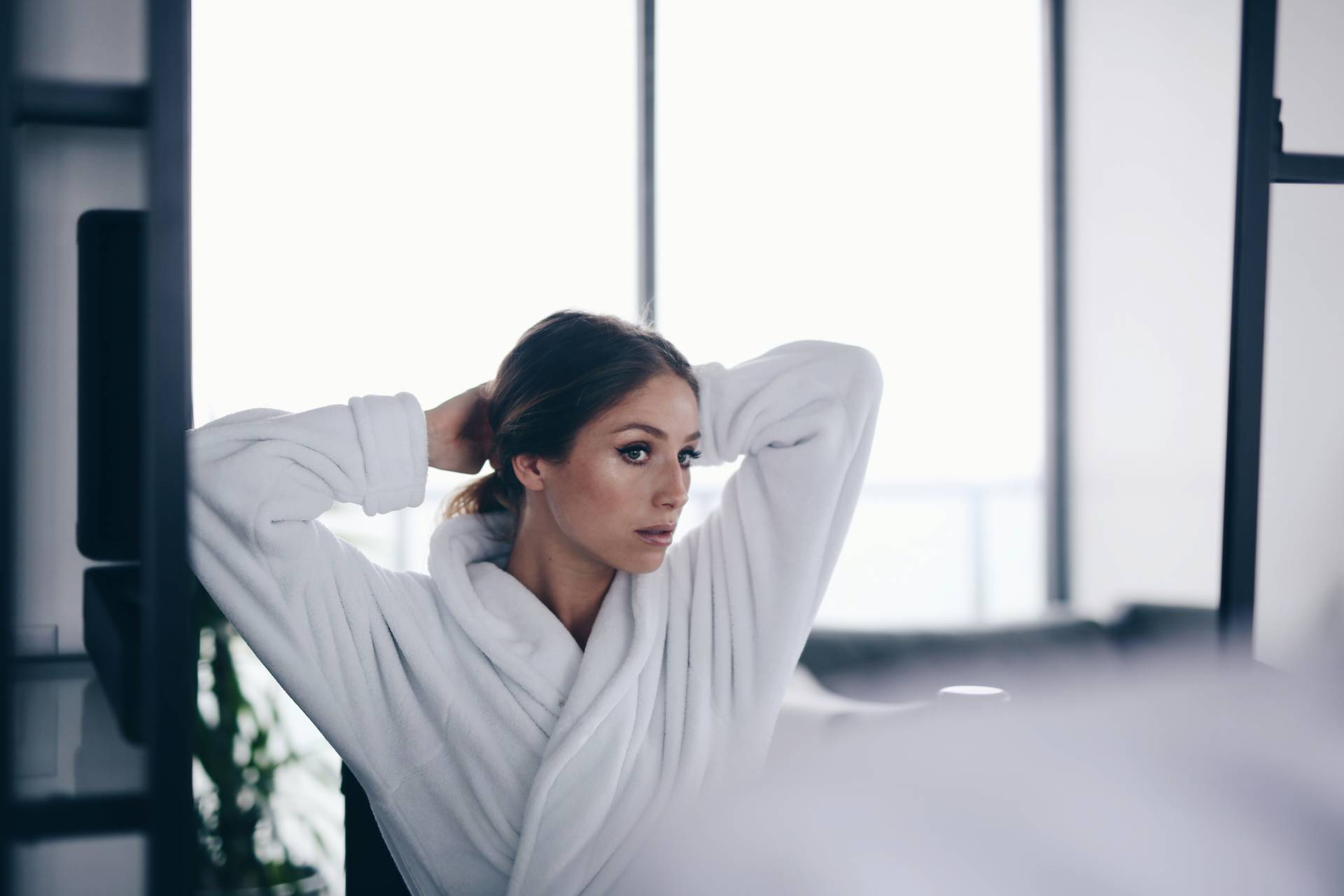 5. LIGHTLY MESS UP HAIR FOR A NATURAL LOOK
Use your fingers to gently mess up the ponytail – I like to scrunch around the crown, on the sides and near my ears. If you feel so inclined, pull a few face-framing pieces out as well.
6. ADD HAIRSPRAY FOR STAYING POWER
There's no point in putting time into my hair if I don't finish with a good hairspray. I like formulas that encourage volume, like the John Frieda Luxurious Volume Forever Full® All Day Hold hairspray. It can also be brushed out, which is so important if you add too much – nothing worse than crunchy hair!
And that's it! It's super easy and will stay in place and off your neck all day long. I will definitely be doing this a lot this summer.
To complete the look, I've paired this hairstyle with a boho chic sheer white blouse… and my signature dark purple manicure. I would wear classic denim jeans or shorts and booties as well, as they are stylish and dependable (you never know what kind of weather you'll run into!).
What is your go-to summer festival hairstyle?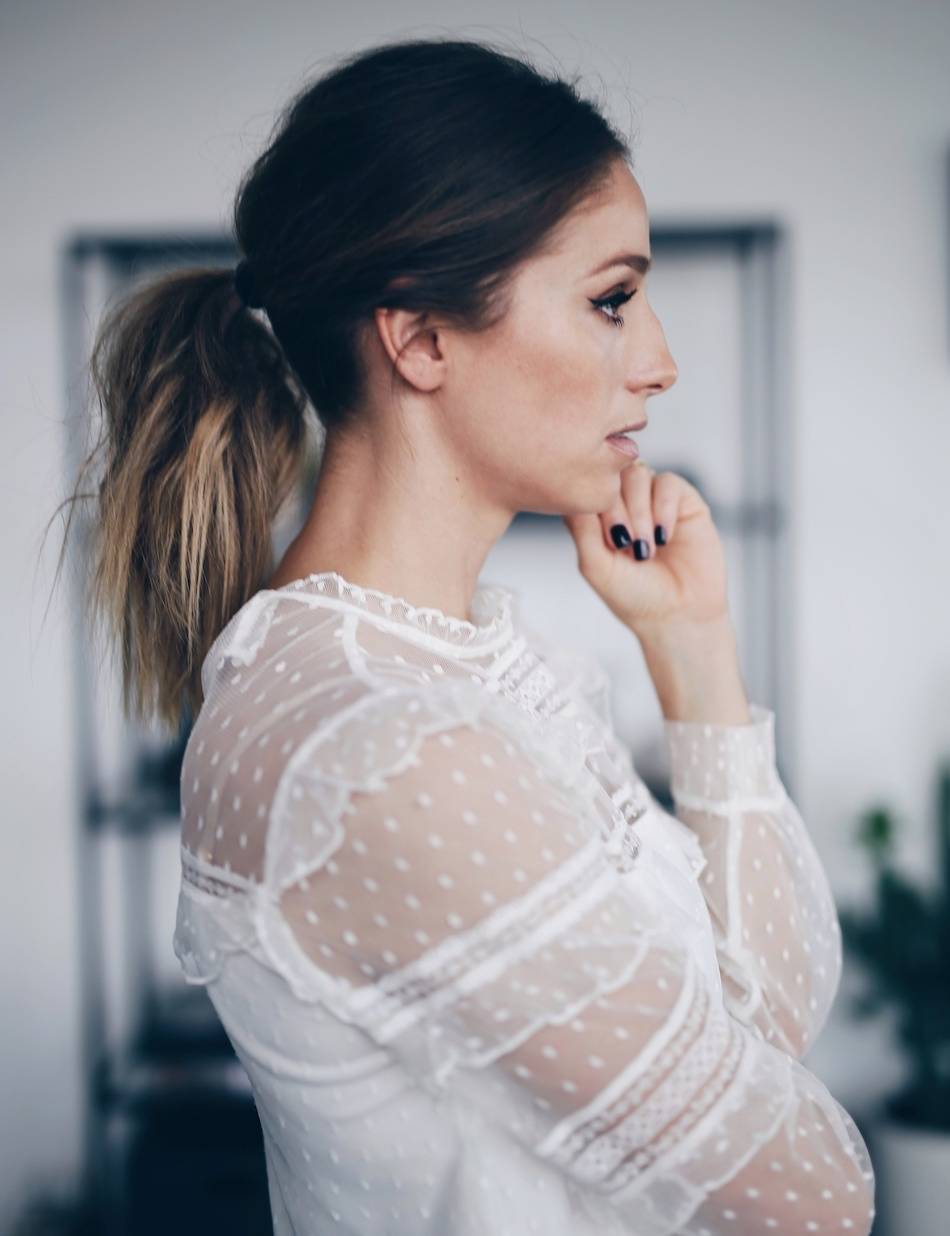 Photos by Andrew Cameron
Shot in collaboration with John Frieda Canada