i seem to be resurrecting lots of old pieces from years ago. first, my zara sandals, now this kookai dress from australia. i was sorting through my closet for clothes to donate/give to second hand store and i almost overlooked this dress. it looks a lot better on than it does on the hanger. i love how small it makes my waist look (who doesn't love that)! it's not something i would necessarily wear on a regular basis now, as my style has shifted quite a bit. i used to wear a lot of more 50's style dresses, which i find a bit cutesy for me now. but i wanted to wear it again and see if i could add a bit more edge to it!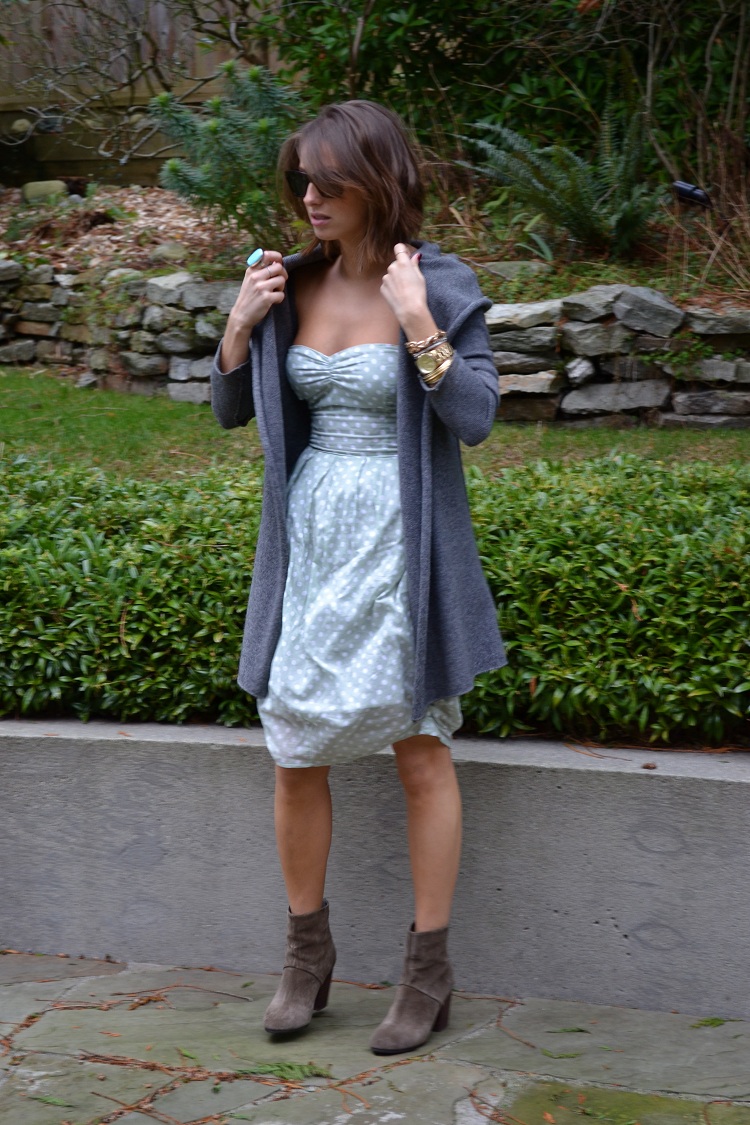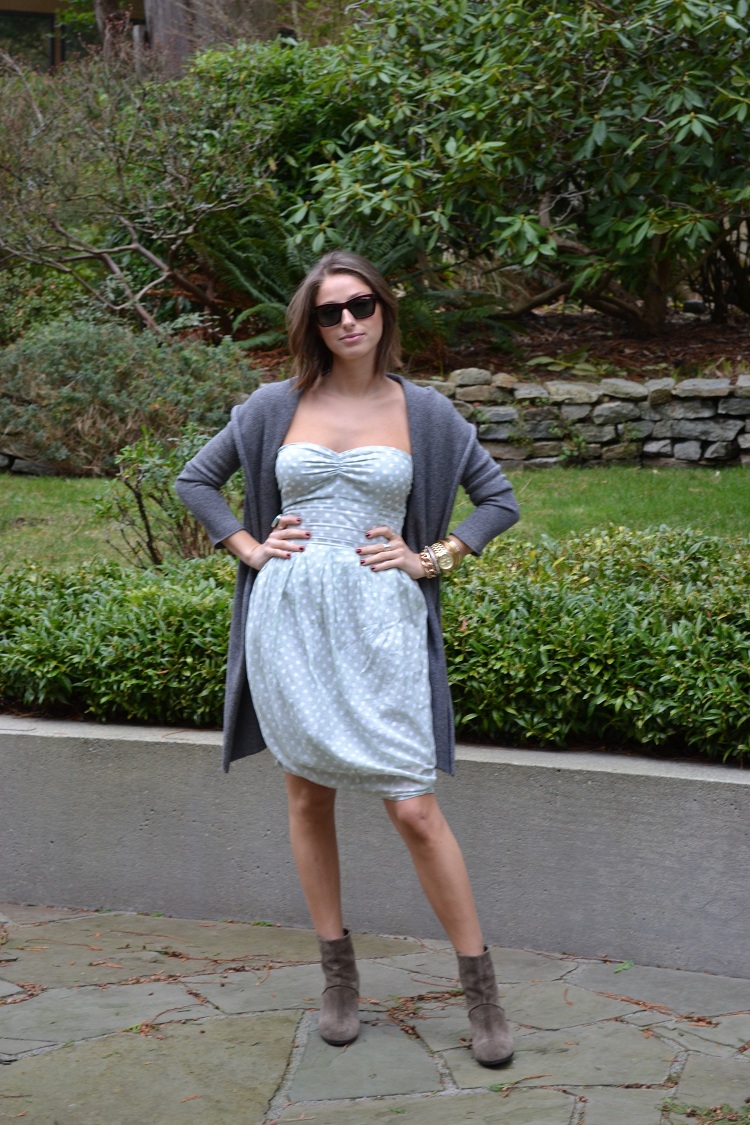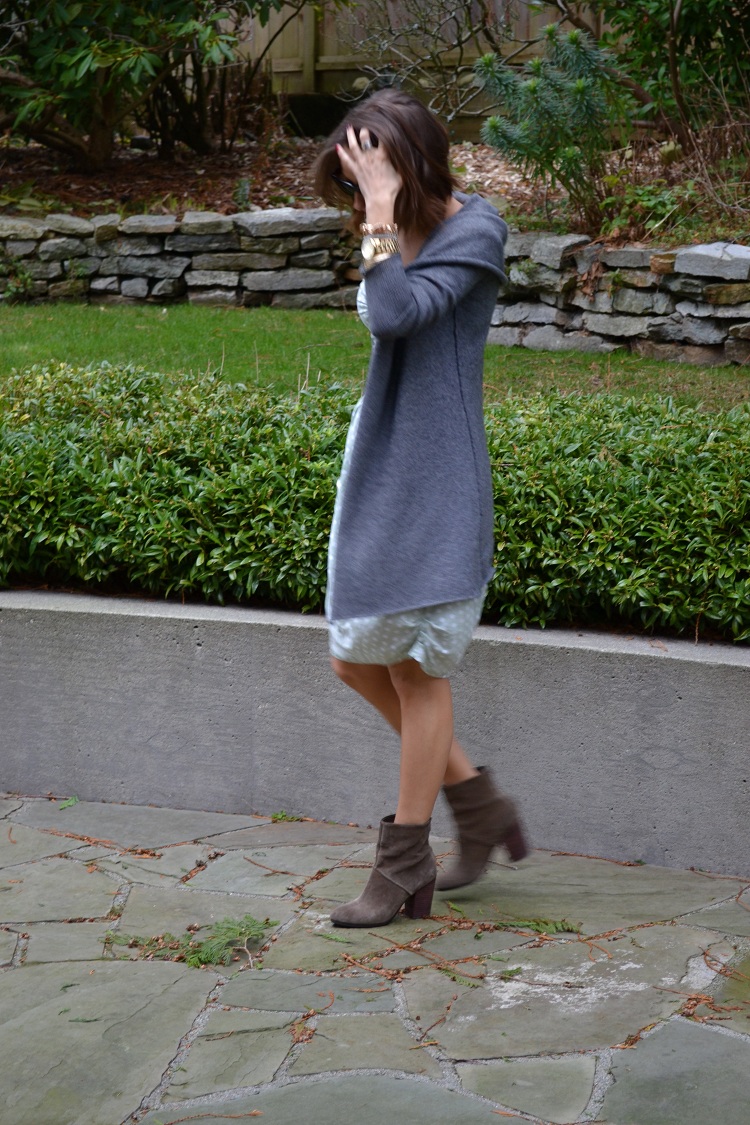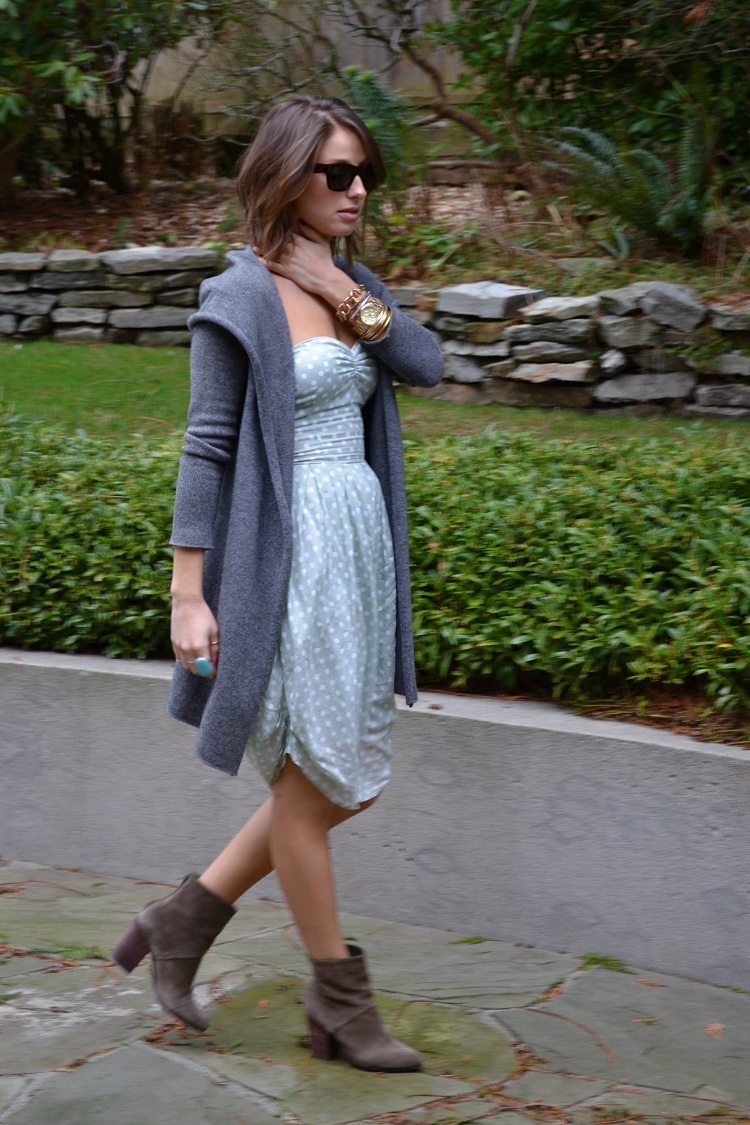 dress: Kookai (similar)| sweater: Vince (similar here and here) | boots: Aldo (similar here and here) | sunglasses: Celine (similar) | jewelry: Michael Kors, vintage (similar here, here and here)
life update: my boyfriend and i have finally found a place to live!! i didn't want to say anything until things were final, but we got a place on main st. and i am so excited!! we will move in in may!!
have a lovely tuesday kids!!