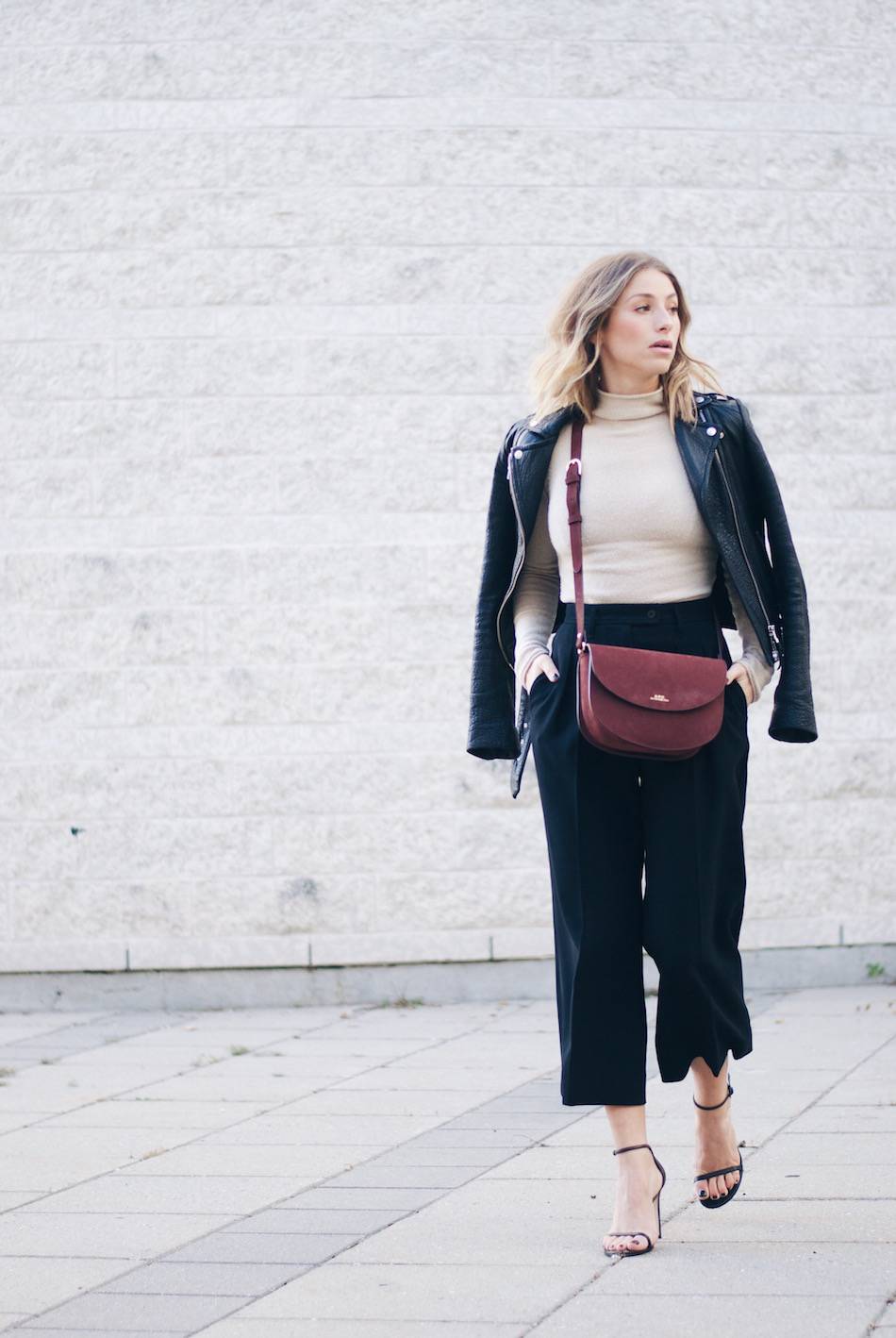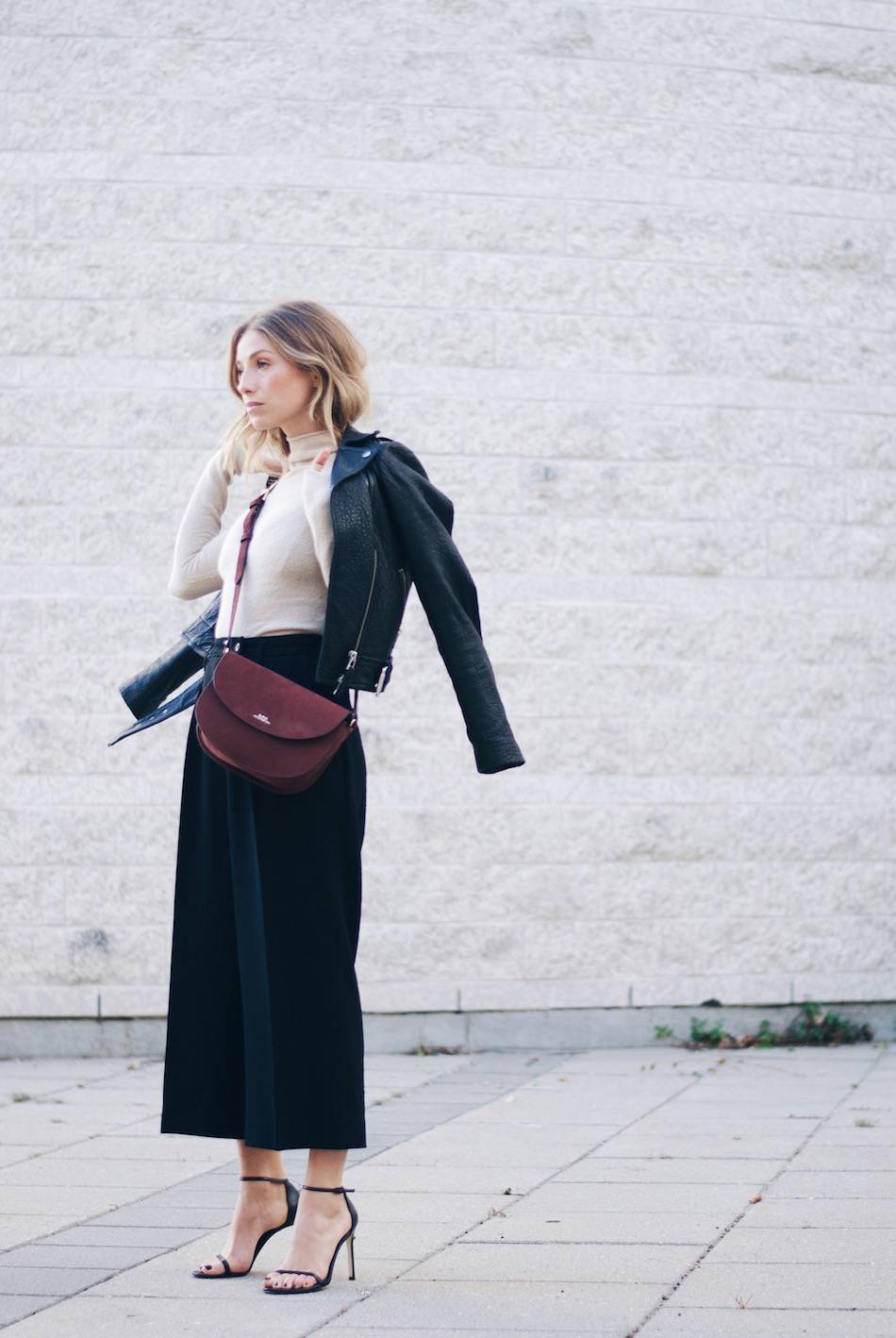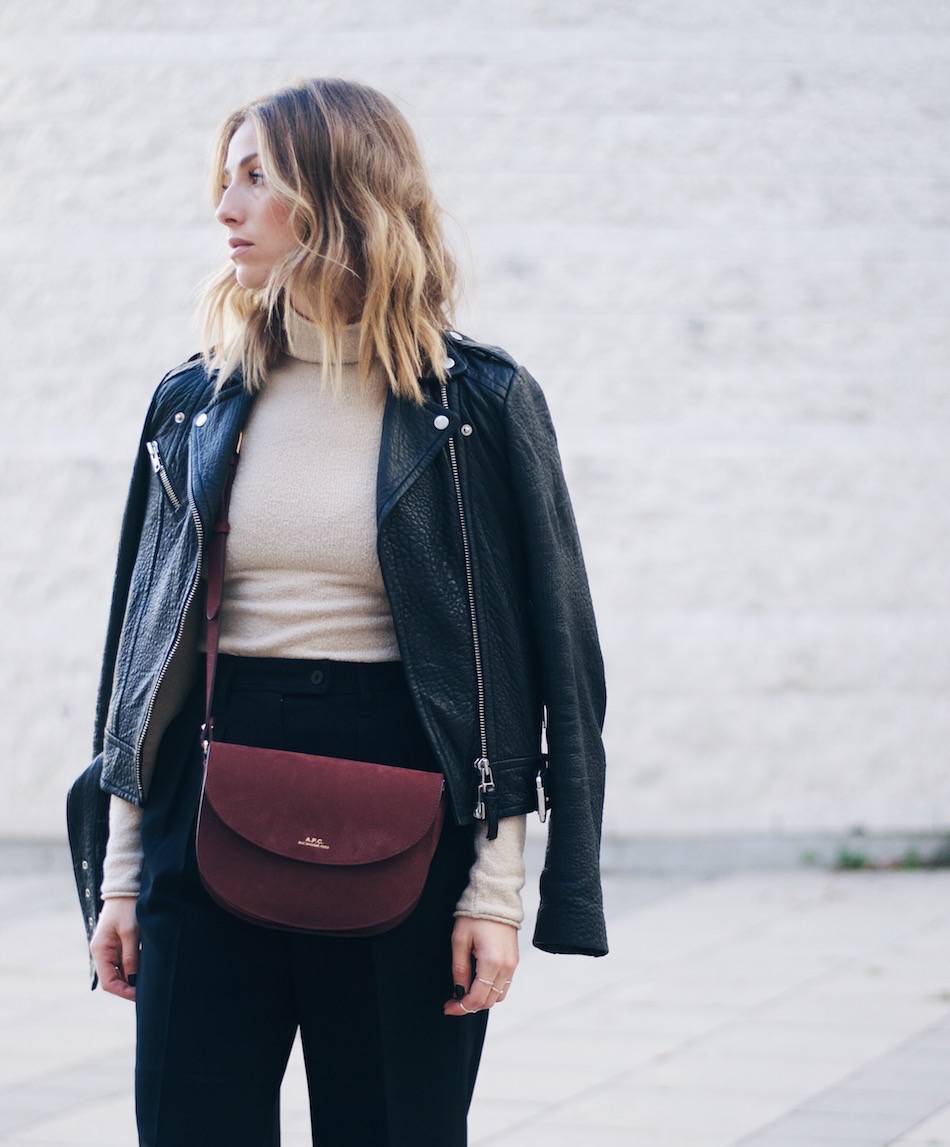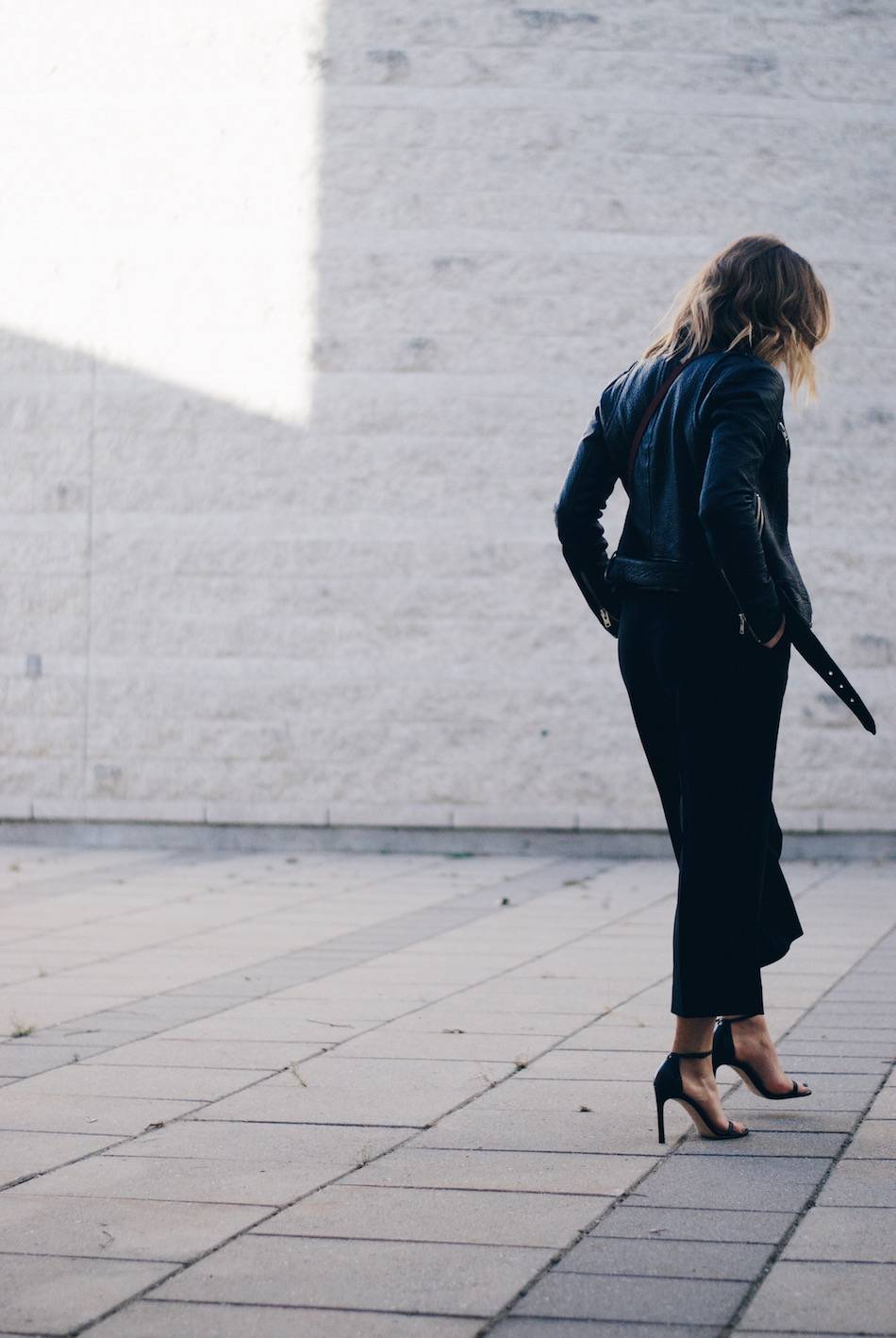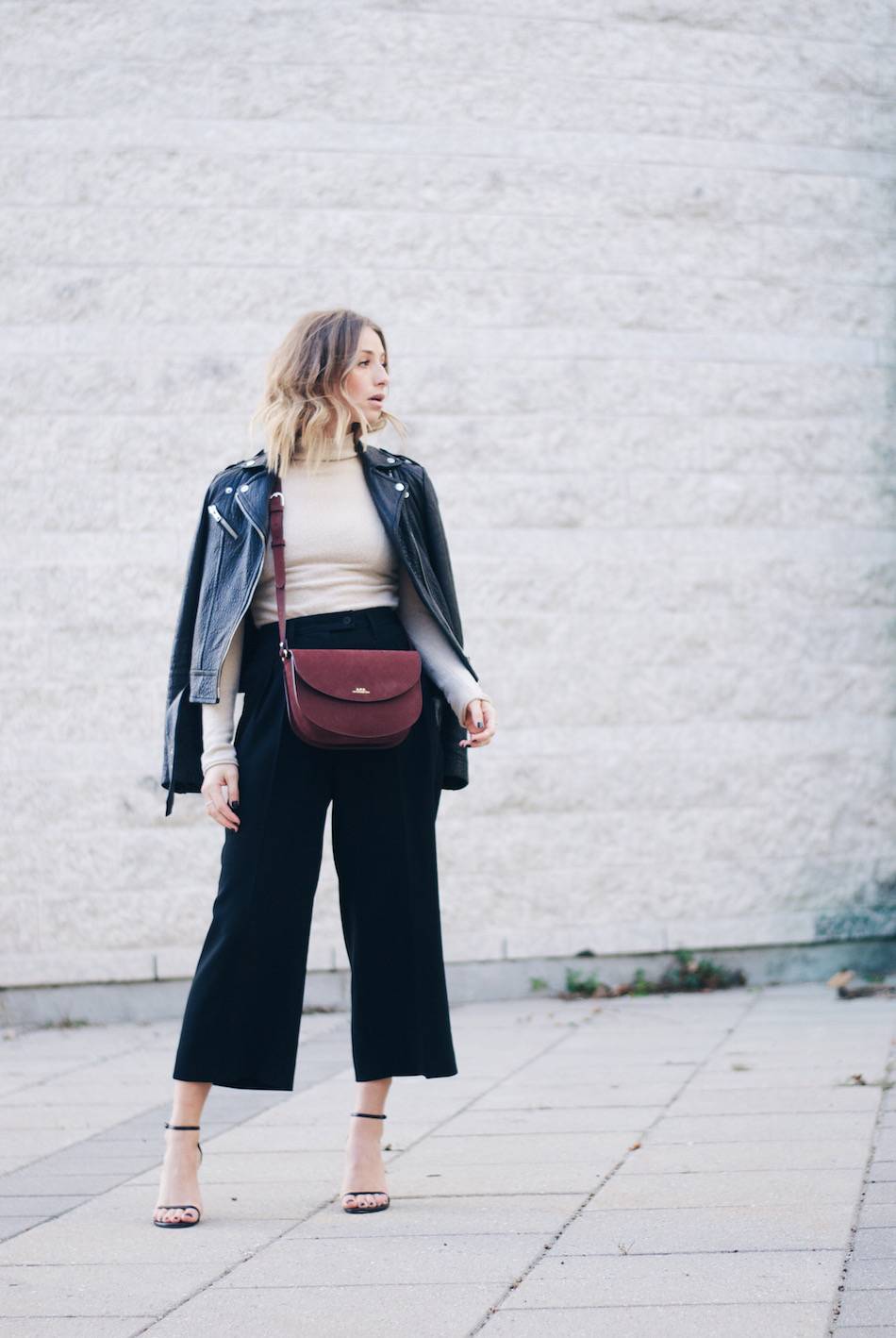 Don't ask me how, but I had forgotten about these Stuart Weitzman shoes. I picked them up last fall for my collaboration with Robson Street and then they kind of retreated into the back of my closet… It could be because of my inadvertently old tendency towards anything without a heel. But for fashion week in Toronto, I had to step it up. These are not the most comfortable shoes ever, but let me tell you, I have never worn a more flattering pair. They make your feet look sexy… Your feet!
They are the kind of item you make concessions for. No I won't wear them all day (I would love to meet the person who could), but they absolutely make an outfit and I will happily strap them on for a few hours if it means they can make high waisted culottes and a tucked- in turtleneck look chic…
Do you have any "concession" items? I know all of us do! Let me know in the comments.
Happy Wednesday, friends.
Aritzia culottes, turtleneck + leather jacket
photos by Andrew Cameron