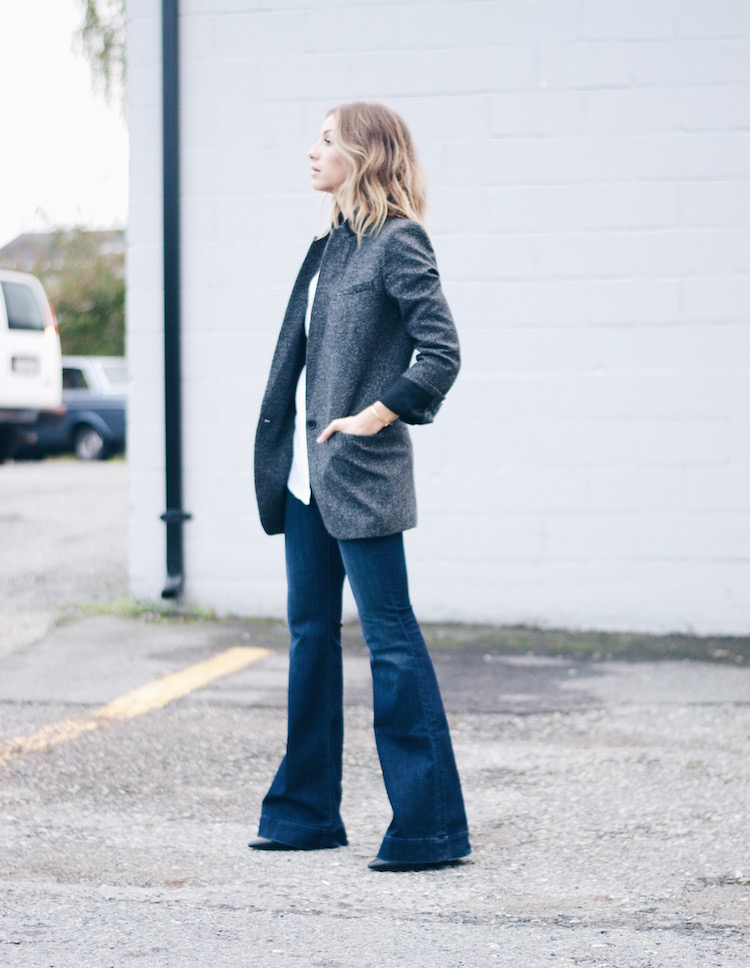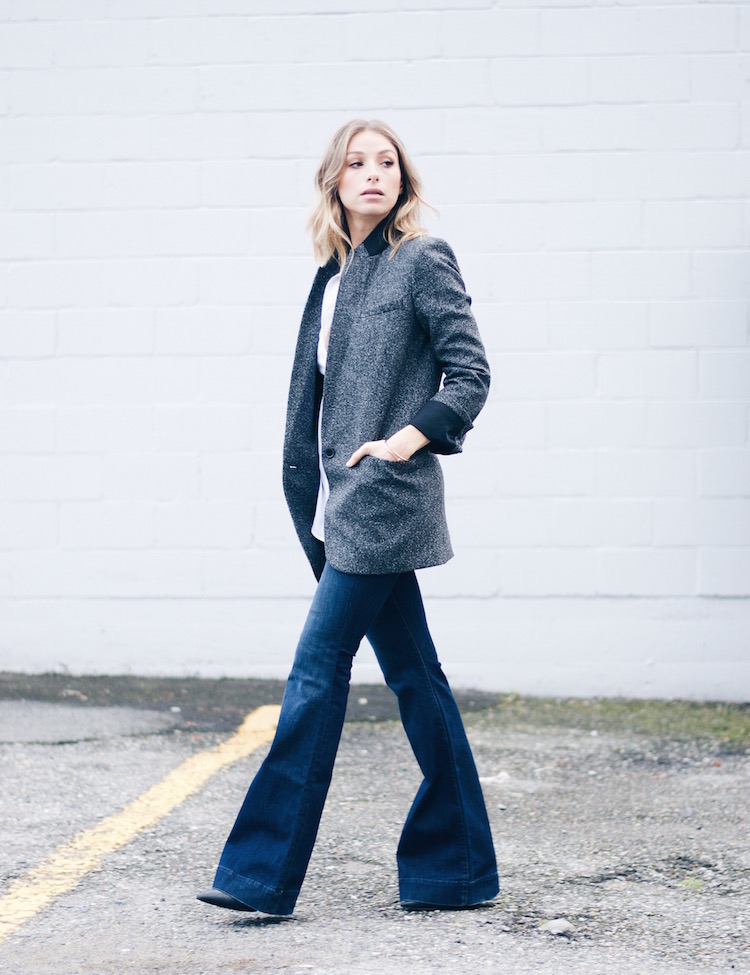 J Brand flare jeans (on sale)
Let me preface this post by saying this outfit has absolutely nothing to do with the following article. And the fact that I look mad is purely because I was annoyed at my poor mother while we were shooting these photos… the sun was going down and we were racing to get the shot. There, now you know the whole story behind the photograph. On that honest note, I'm moving onto a subject that I, like many others, want to touch on, especially since blogging and social media are such large parts of my life.
I'm sure by now you've all seen Essena O'Neill's video where she quits social media and talks about how unhealthy and unrealistic it is. My first thought was that this girl is perceptive, insightful and wise beyond her years, regardless of the fact that I am very active on and have a career because of social media. She makes some good points.
Others have not been so kind. There has been a lot of backlash about how she's using these messages to grow her platforms (you can't really announce you're "quitting" social media using your actually social media platforms…) and perhaps she is, but she makes a valid point. There is a lot of influencer marketing out there that is bullshit. Does your food ever look as pretty as the Instagram photo? When you lay out your clothes do they ever actually look like that flat lay Margaret Zhang posted? Nope. And as long as we all understand that, I think that the perfected illusion of Instagram is ok. It's beautiful… it's almost like art. It's photography with a new medium: your iPhone.
I have conflicting thoughts on this topic, perhaps because I think it's an important one to talk about. Like any form of entertainment, social media needs boundaries and understanding. Getting consumed by it isn't healthy. Not using it at all isn't bad, but it's also passing up on an opportunity to use this new and amazing expression tool in a positive way. Moderation, like so many things in life, is key.
I want you to know that I don't always look the way I do on my blog (snapchat can be good for that). Sometimes I look tired and like shit and wear old, paint-speckled sweatpants that are covered with hair from my beloved dog. But I'm not looking to make people feel bad about themselves… I want to inspire women (and men) to use clothing as a means to gain confidence. It's why I began to love fashion and started this blog in the first place. And I'm lucky enough to be able to voice my opinion in an age where social media can complement that.
And now that I've put my thoughts to paper (or on my laptop), I will leave you with two of my favourite sartorial quotes:
"What you wear is how you present yourself to the world, especially today, when human contact is so quick. Fashion is instant language." Miuccia Prada
"Clothes aren't going to change the world. The women who wear them will." Anne Klein
I'd love to know your thoughts.. Do you agree? Disagree? Let me know in the comments or shoot me an email!