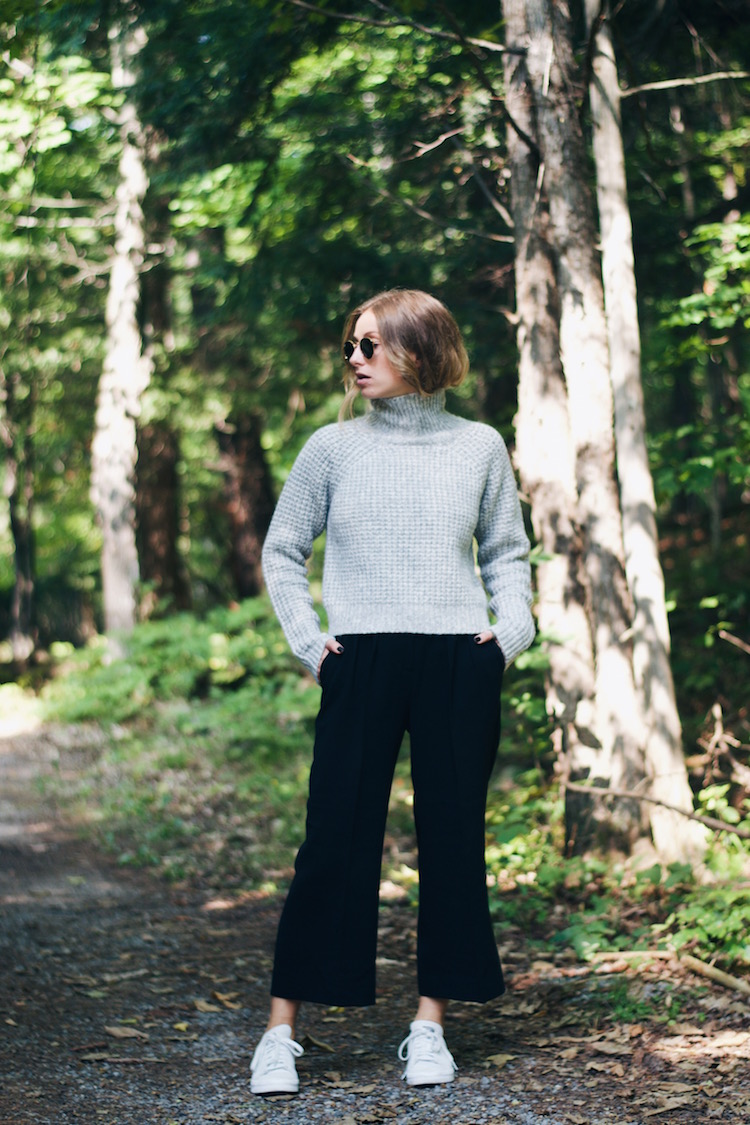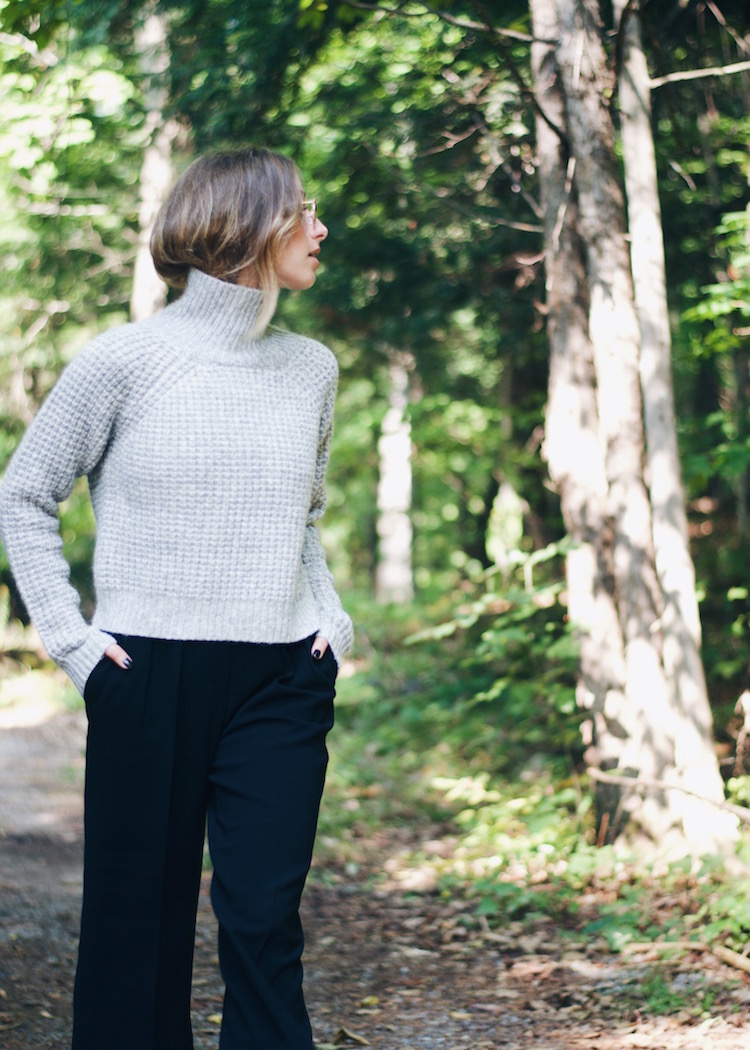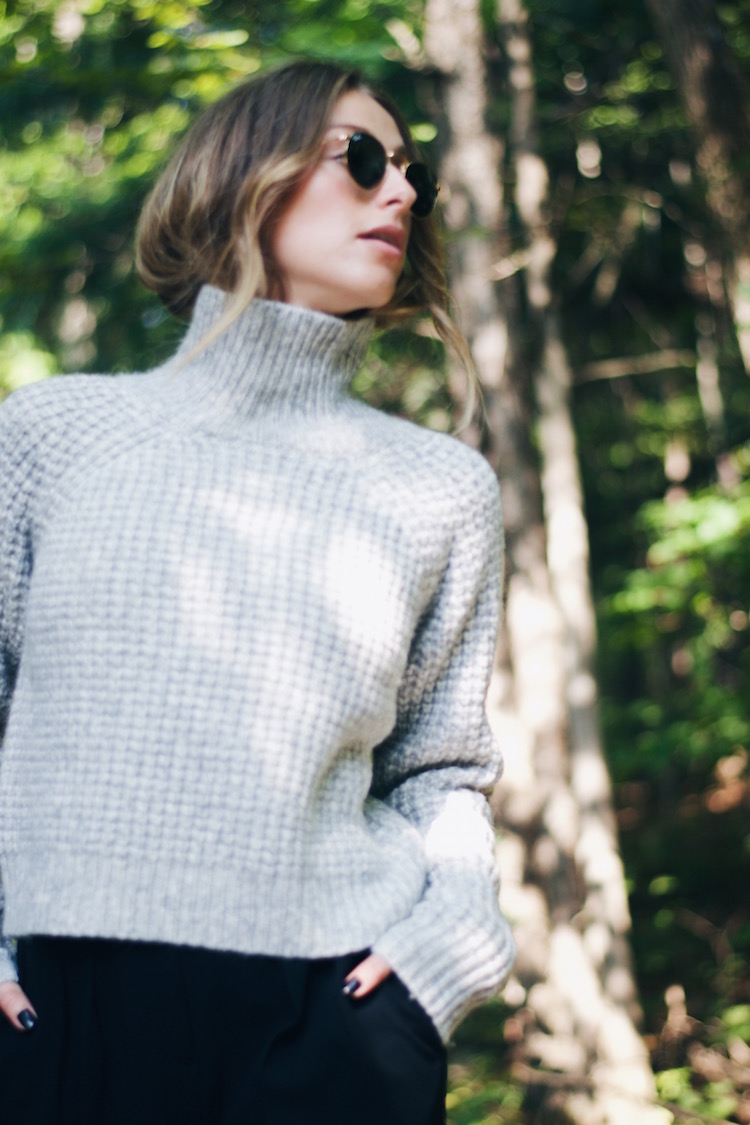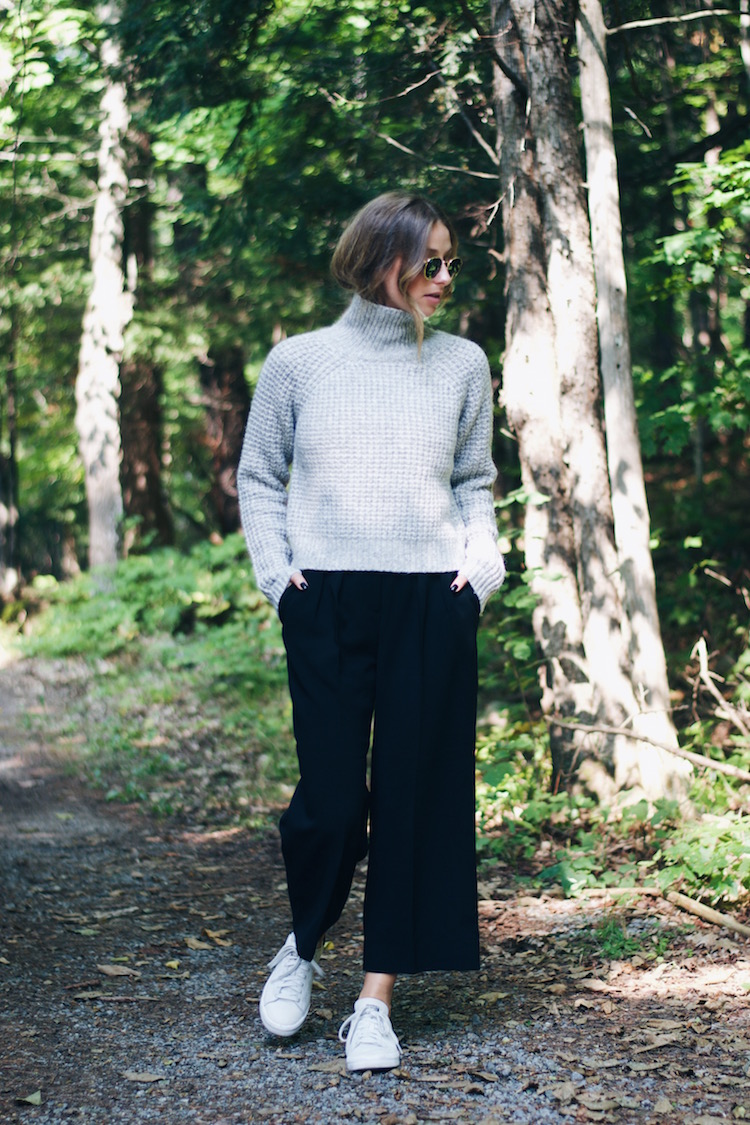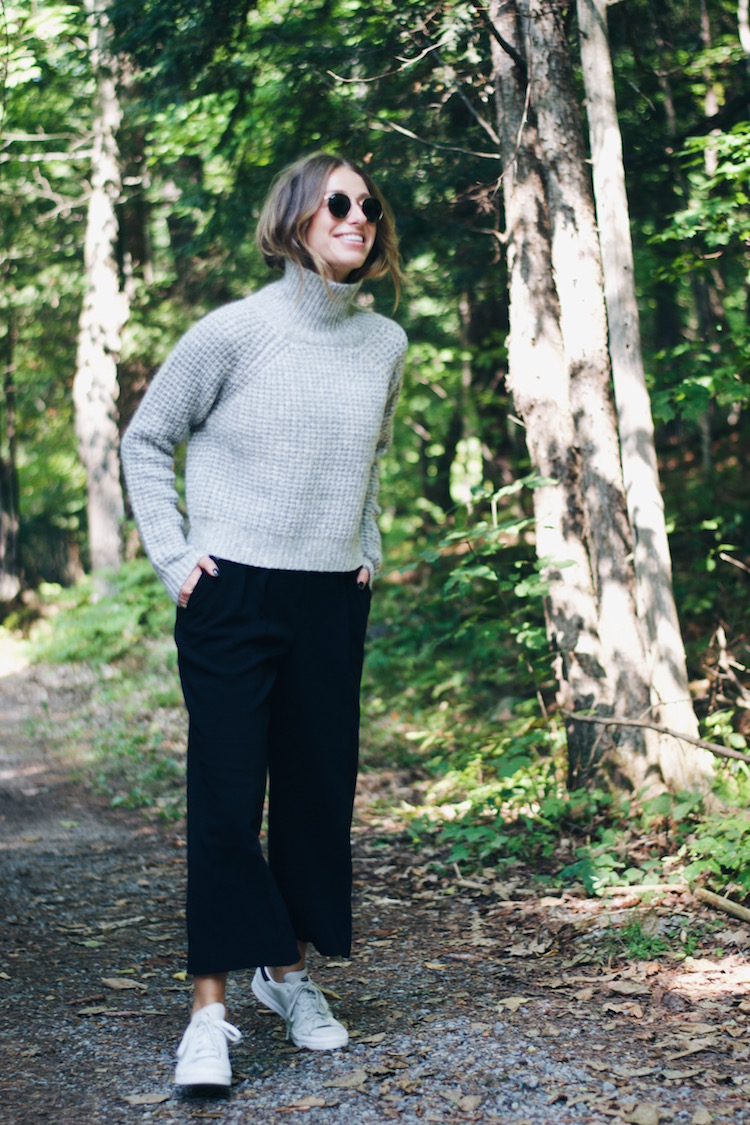 Aritzia turtleneck, culottes | Ray-Ban sunglasses | Adidas Stan Smith sneakers
A girlfriend of mine (ahem, Cehors) recently showed me a song by Wale called The Matrimony… it's a good song but what stuck with me was Jerry Seinfeld's introduction (yes, Jerry!) He was talking about marriage and change and if you can be ready for it:
"No, it's like any growth. You can't be ready for it because it's growth. It's going to be new. You're going to have a new life. You're going to be a new person."
It kind of hit me (and maybe you're reading this like, duh Jill) that you seriously can't be ready for change… it just happens. And for that to even begin, you have to feel uncomfortable and step outside your comfort zone. Otherwise you're just living your standard, normal life.
Anyway, I wanted to share that with you. I've mentioned before that I tend to resist stepping out of my comfort zone, but I'm really trying to push myself more these days.
Here's to starting my week out of my comfort zone… Happy Monday kids!