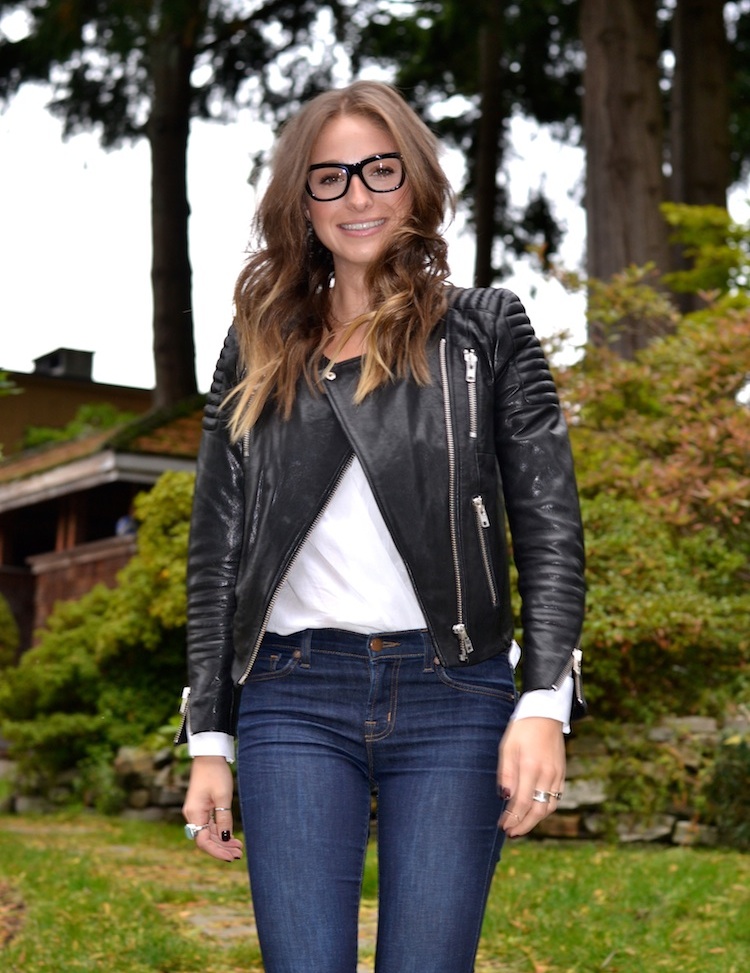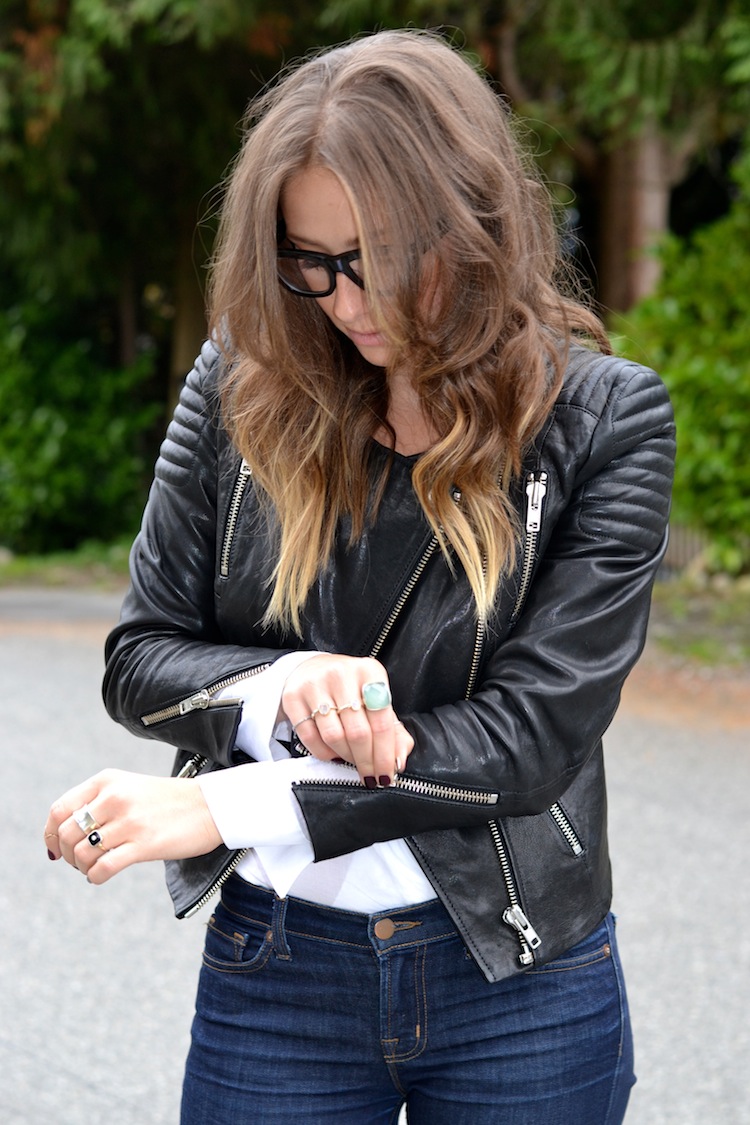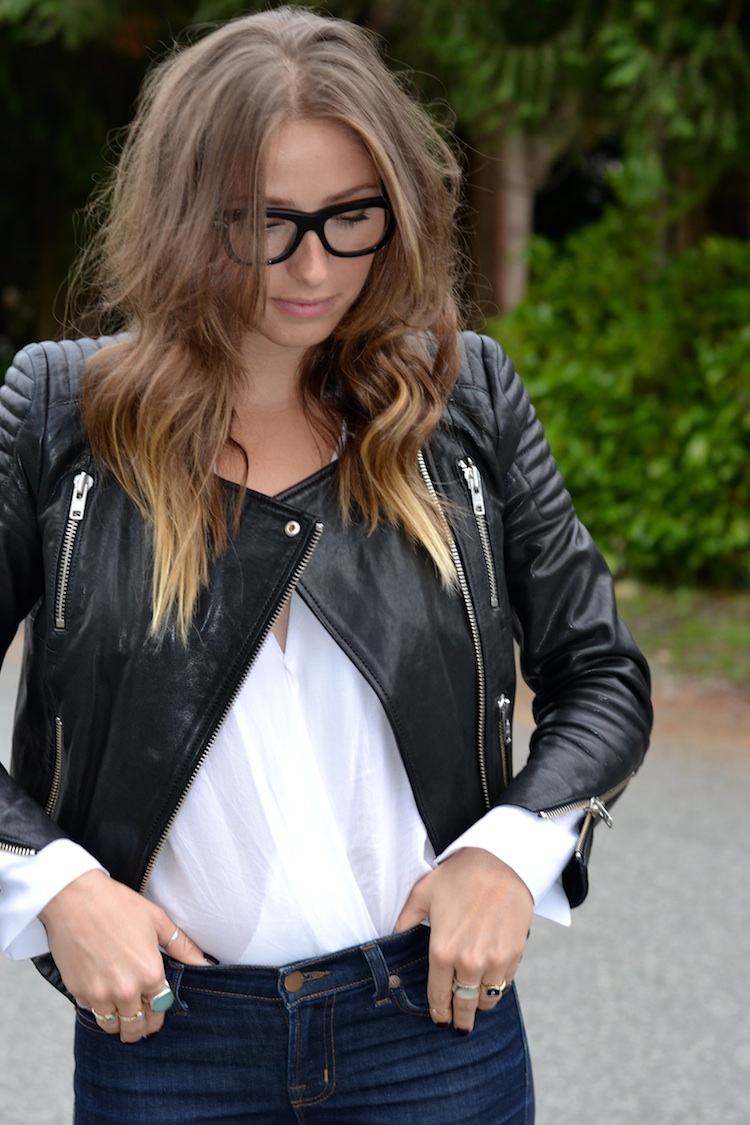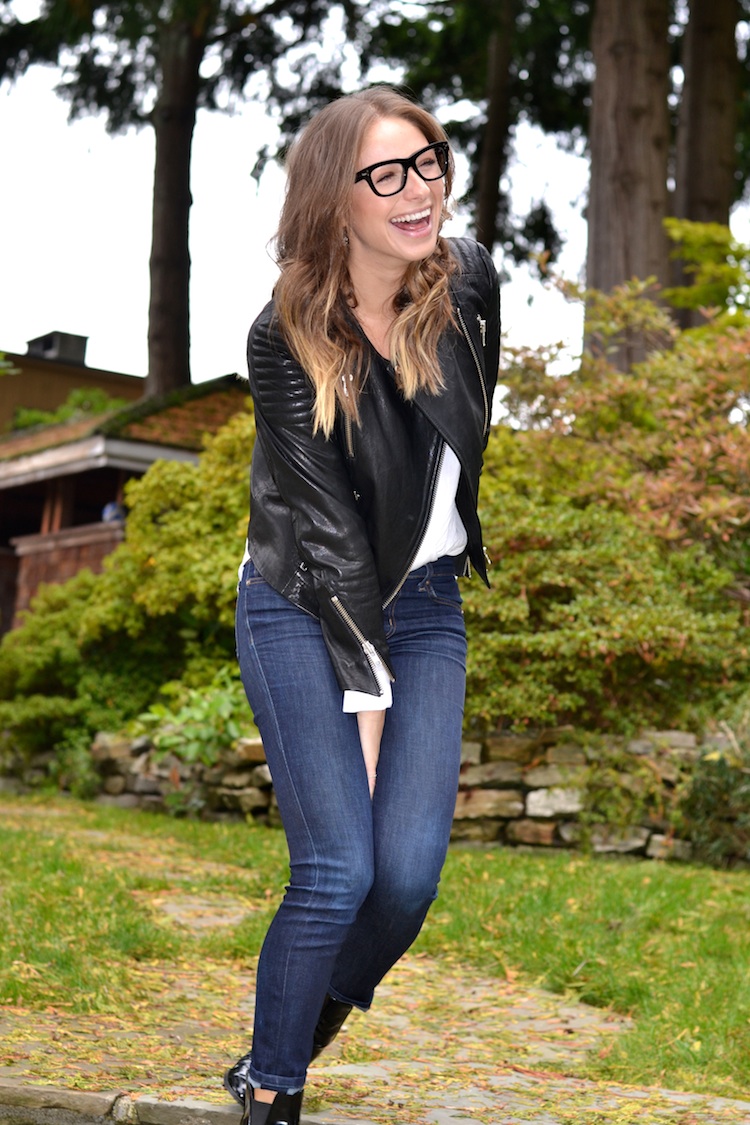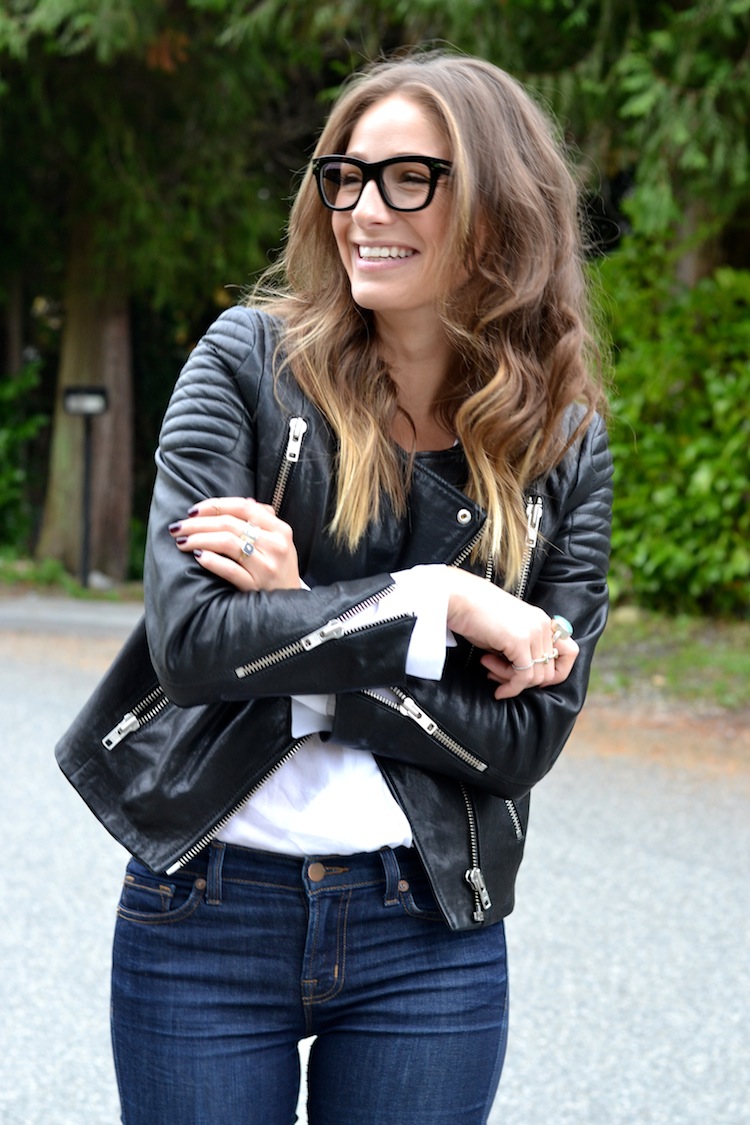 jacket: H&M | blouse, boots: Zara | jeans: J Brand | glasses: Celine
Now that the holiday season is almost in full swing (in my world, anyway), I decided to start if off with a bang and watch Love, Actually. Somehow I always forget how good this movie is, and if somehow, someway, you haven't seen it, please go watch it. Right now. Anyway, these are some pictures from earlier this fall and I had completely forgotten about them. I basically live in these pieces: jeans, booties, leather jacket, glasses. And I thought it was high time to take myself less seriously and start smiling more on the blog! Thanks my lovely sister for capturing these babies.
Have a wonderful week!