I have incredibly fine hair. And unfortunately not an abundance of it. People are always shocked to see just how fine it is when I don't put anything in it and just let it air dry. "Your ponytail's so thin!" THANKS A LOT. Needless to say, my hairstyle of choice is definitely a full + voluminous one.
Over the years, I've taught myself how to get better hair. It takes quite specific products and styling tips and one of the most important things to avoid fine, slippery hair is to stay away from conditioner. When Tresemmé asked me to team up with them for their Beauty-Full Volume Collection (with a pre-wash conditioner), it honestly sounded like these products were meant for me. Many of you have asked for a hair tutorial (for a long time, I know, I'm sorry) and so I thought I would share how to get my signature beachy waves!
1. I began with the pre-wash conditioner (you only need 2-3 pumps for mid-length hair). Apply to wet hair, leave on for 1 minute and rinse. Follow with shampoo, which removes excess weight from the hair (genius). The unique Tresemmé reverse wash system is my favourite part as I normally don't use conditioner; the shampoo + conditioner are specifically formulated to work in reverse. Because of my bleached out ends, my hair can get super dry and conditioning before gives it that much-needed moisture without weighing it down.
2. I always use mousse (here I used Touchable Bounce Mousse) as it pumps up my fine hair and gives my signature beach wave something to hold onto. I added the Hair Maximizer cream on the bottom half to give it some weight. My hair needs something in it otherwise it falls completely flat.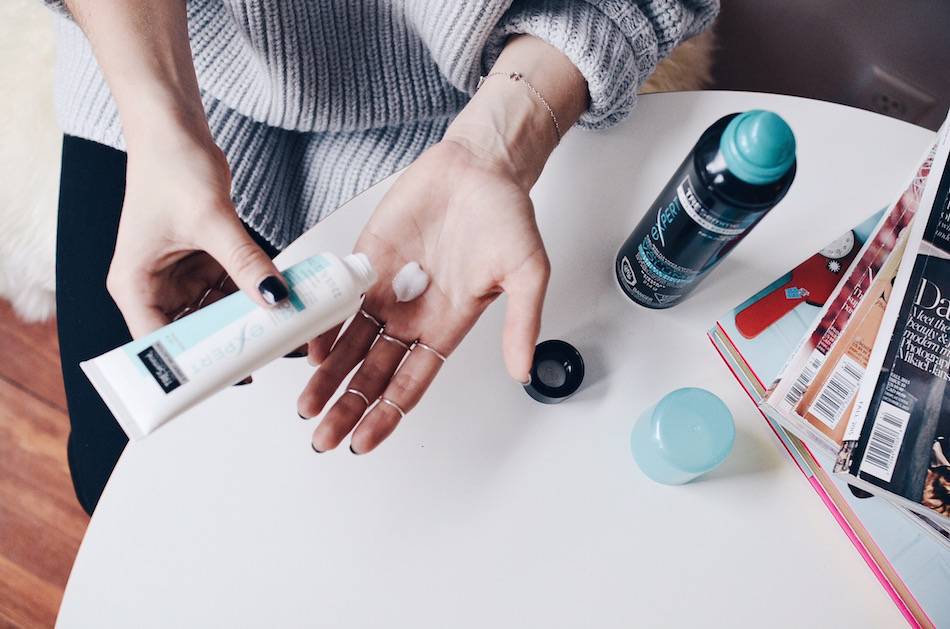 3. Flip hair over and rough blow-dry. This give you as much volume as possible. I also use a round brush for the front layers of my hair.
4. Curl hair with barrel curling iron (approx 1-1.5″), holding it vertically (this is key!). I usually split my hair into 3 back sections (because it's so bloody fine), but if you have more hair (lucky you), do more sections. Then I pull out my front shorter layers to curl away from my face.
Tip: I always clip my curls into place so they can cool for extra staying power (all you fine-haired ladies will know your curls can slip out in hours!)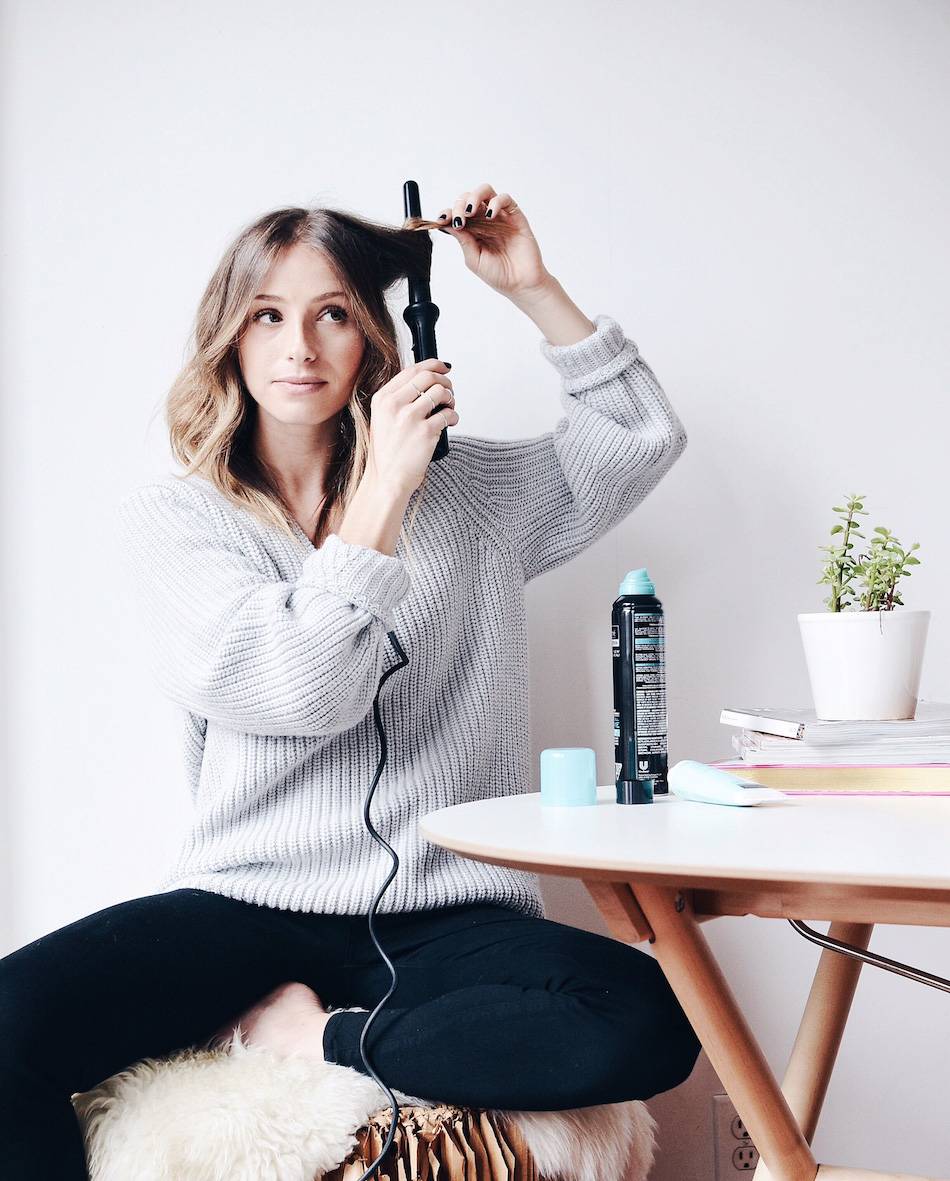 5. This is the piece de resistance: Unclip your curls, and before shaking them out, straighten the end inch of your hair. This will ensure you don't have Shirley Temple curls and will give you that super beachy look.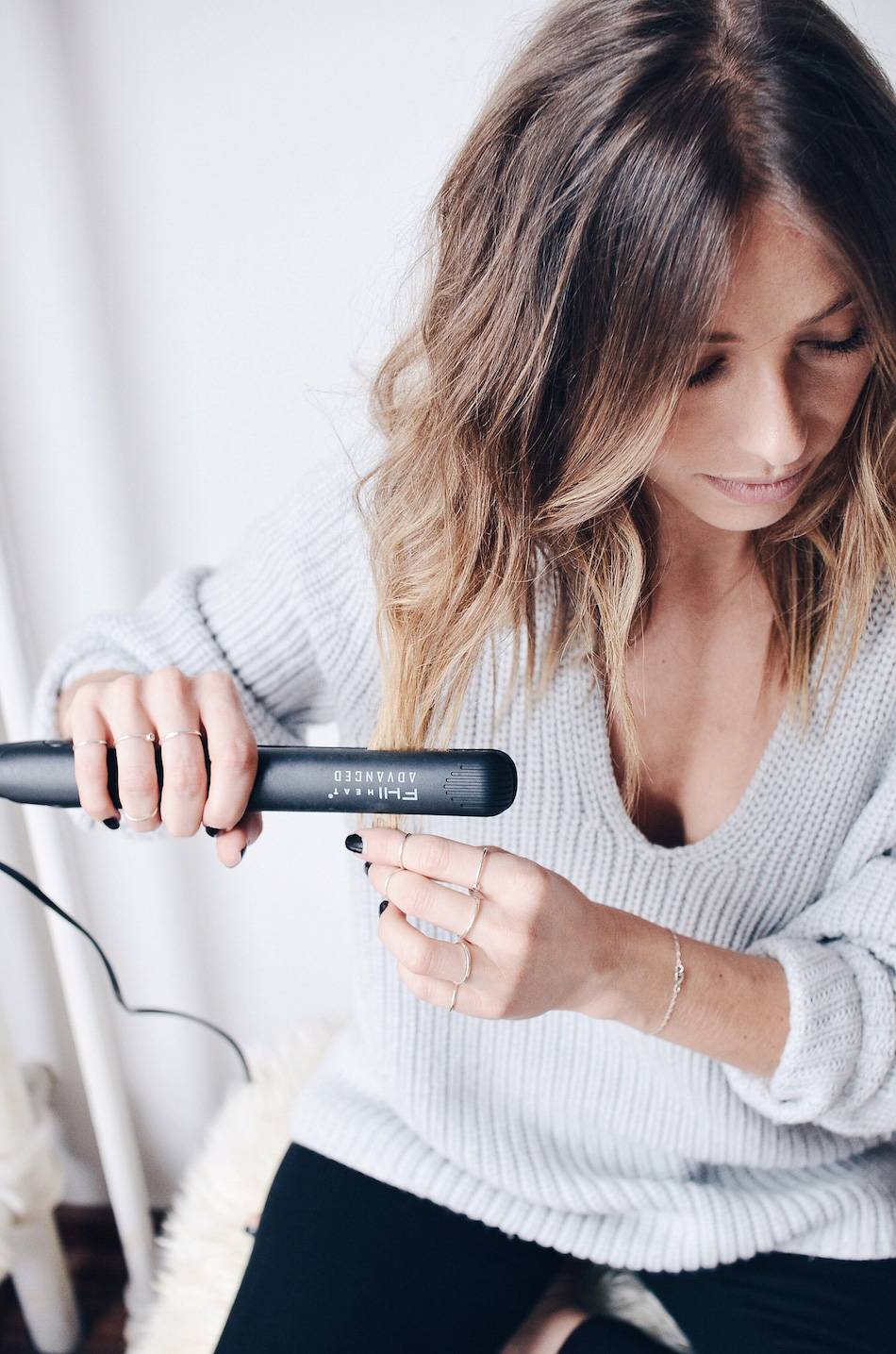 6. Flip over, shake out and spray with Flexible Finish hairspray to keep in place all day.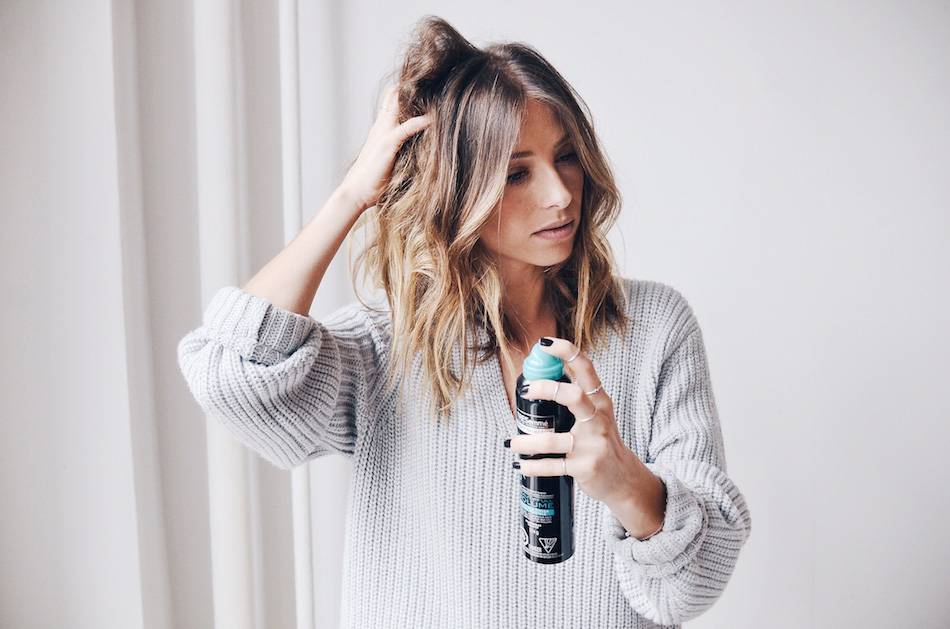 This doesn't take me longer than 15 minutes to do (otherwise, I definitely wouldn't do it… My beauty routine is a simple one) and it's somehow become my signature hairstyle. Hope this helps and please let me know if you have any questions/feedback in the comments!
For a more comprehensive video, see my tutorial here.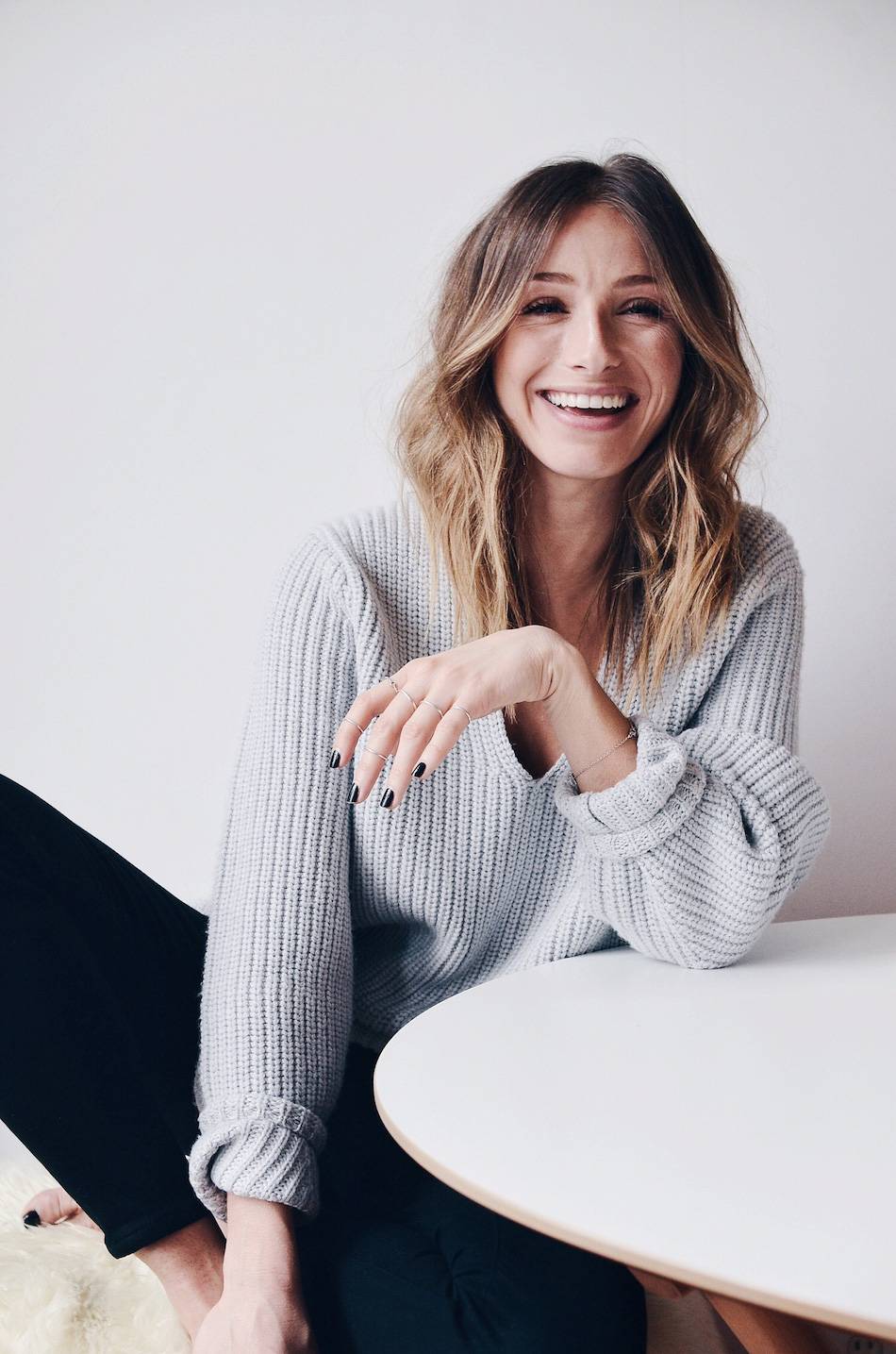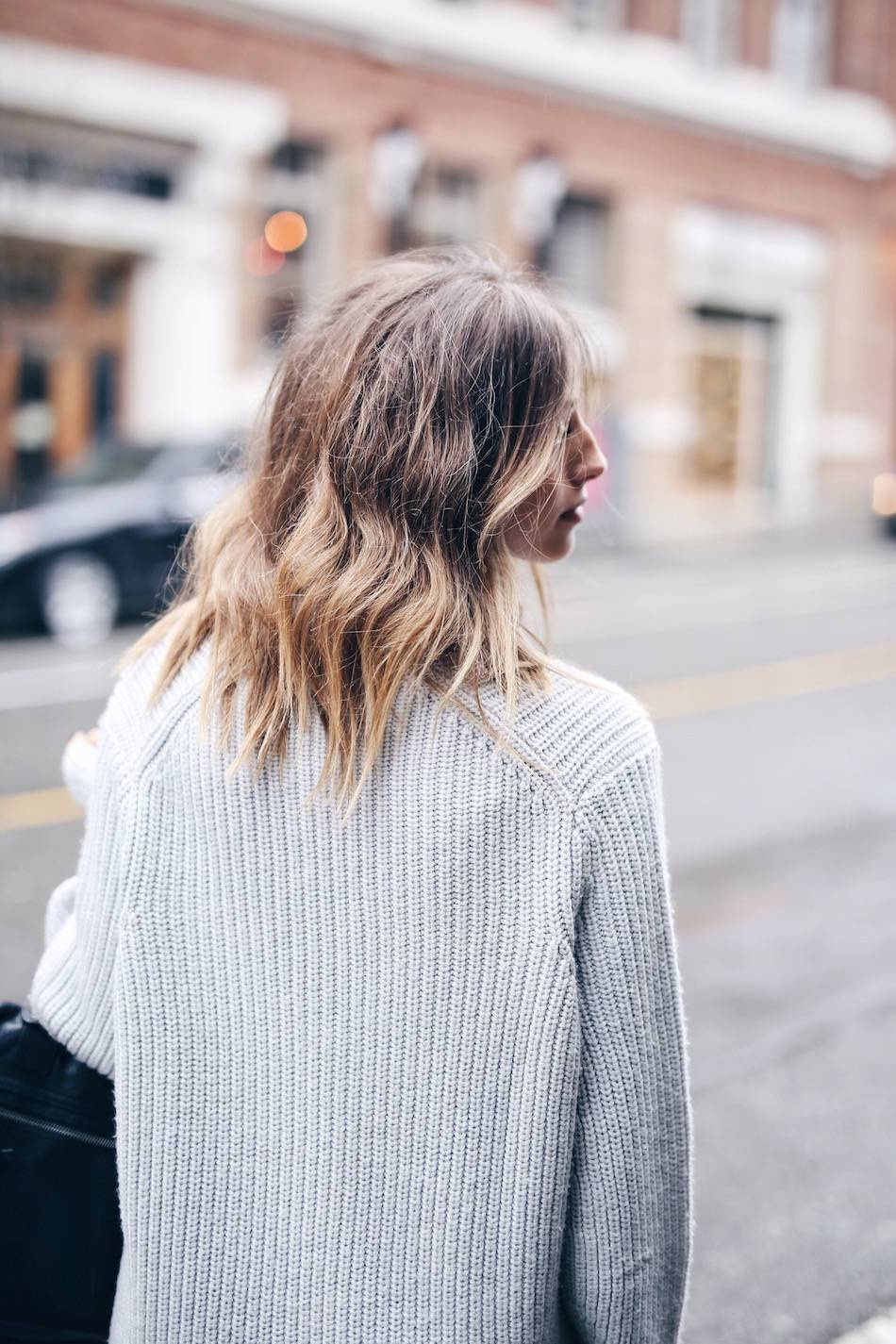 Shot in collaboration with Tresemmé
photos by Marissa of Design Love Co