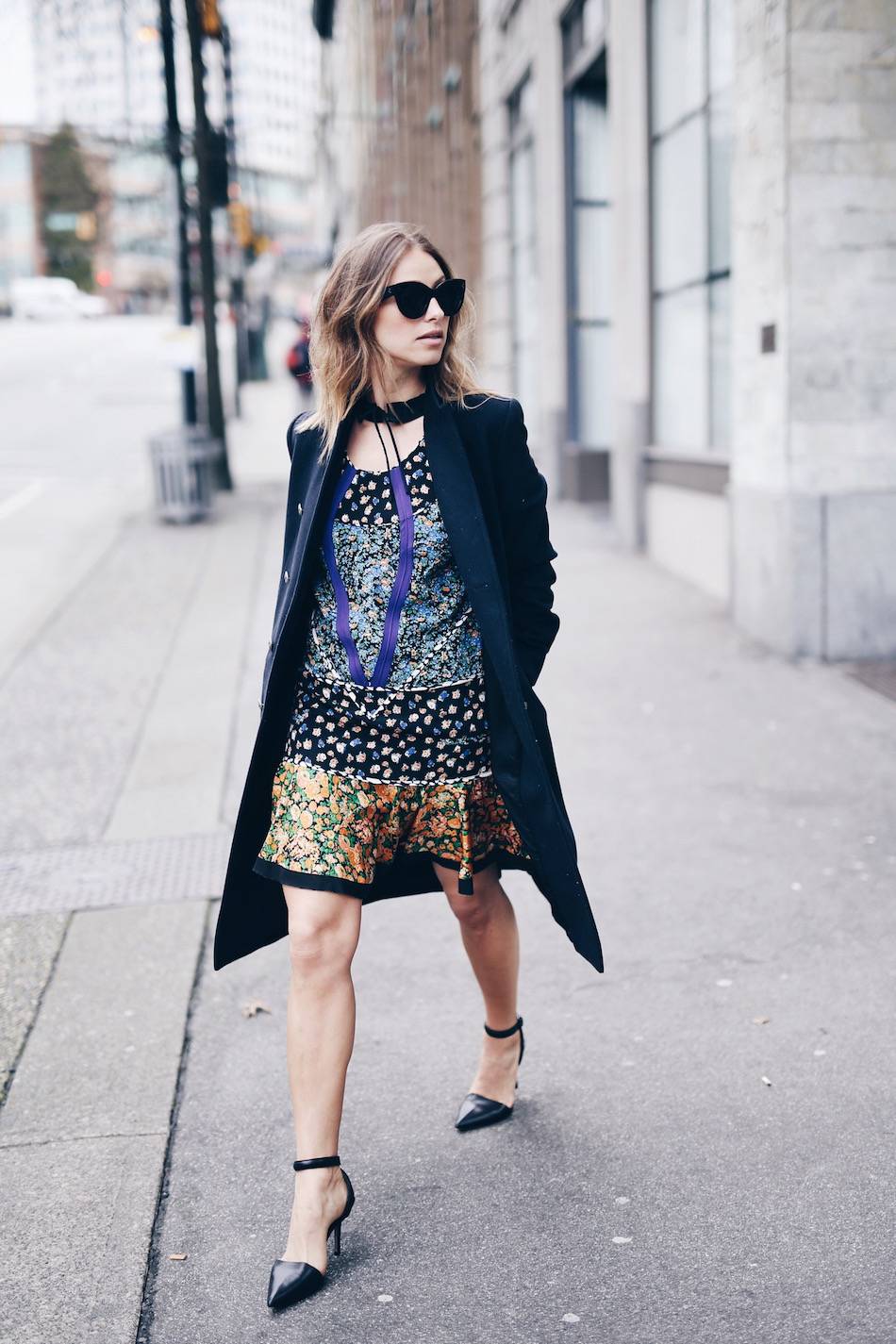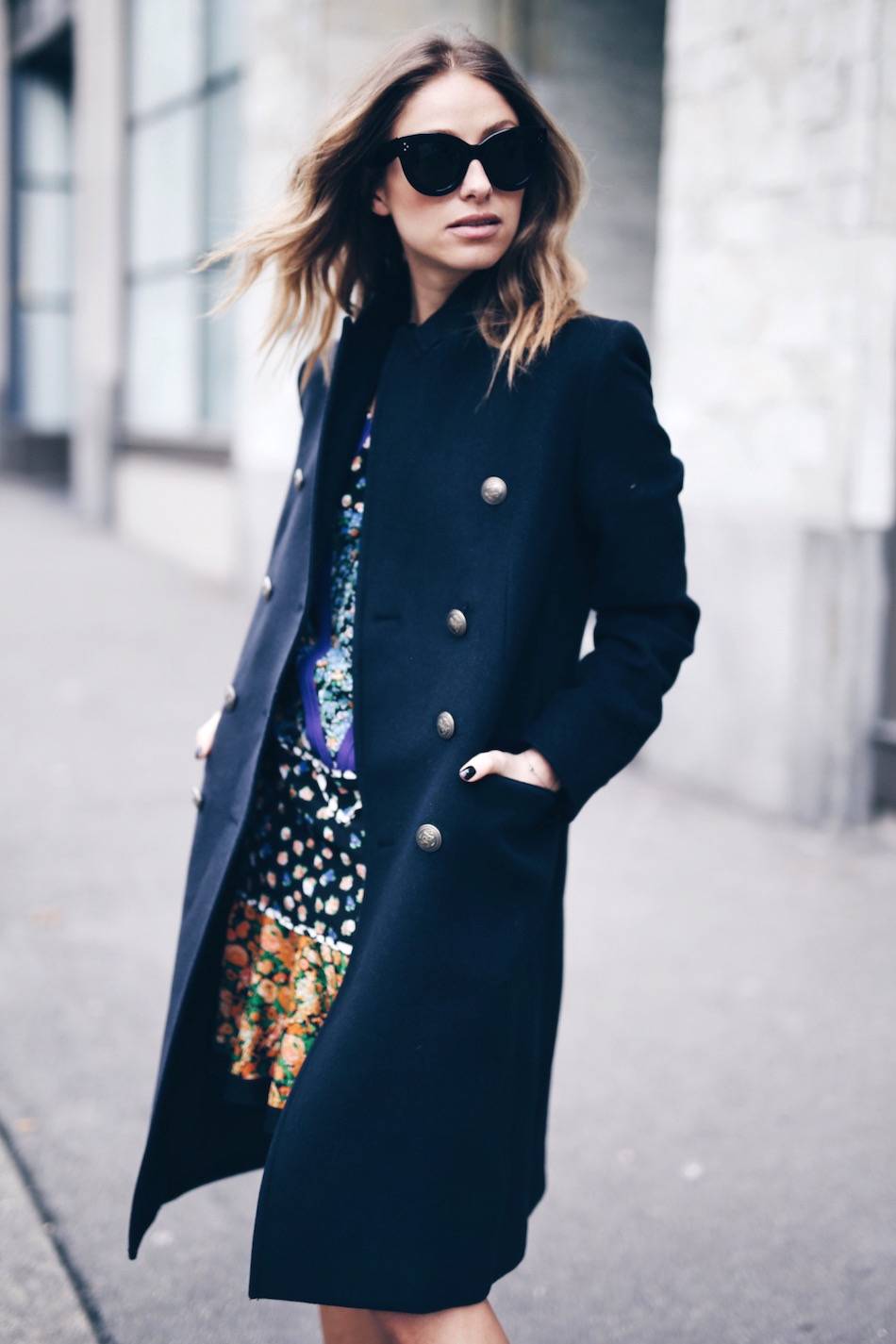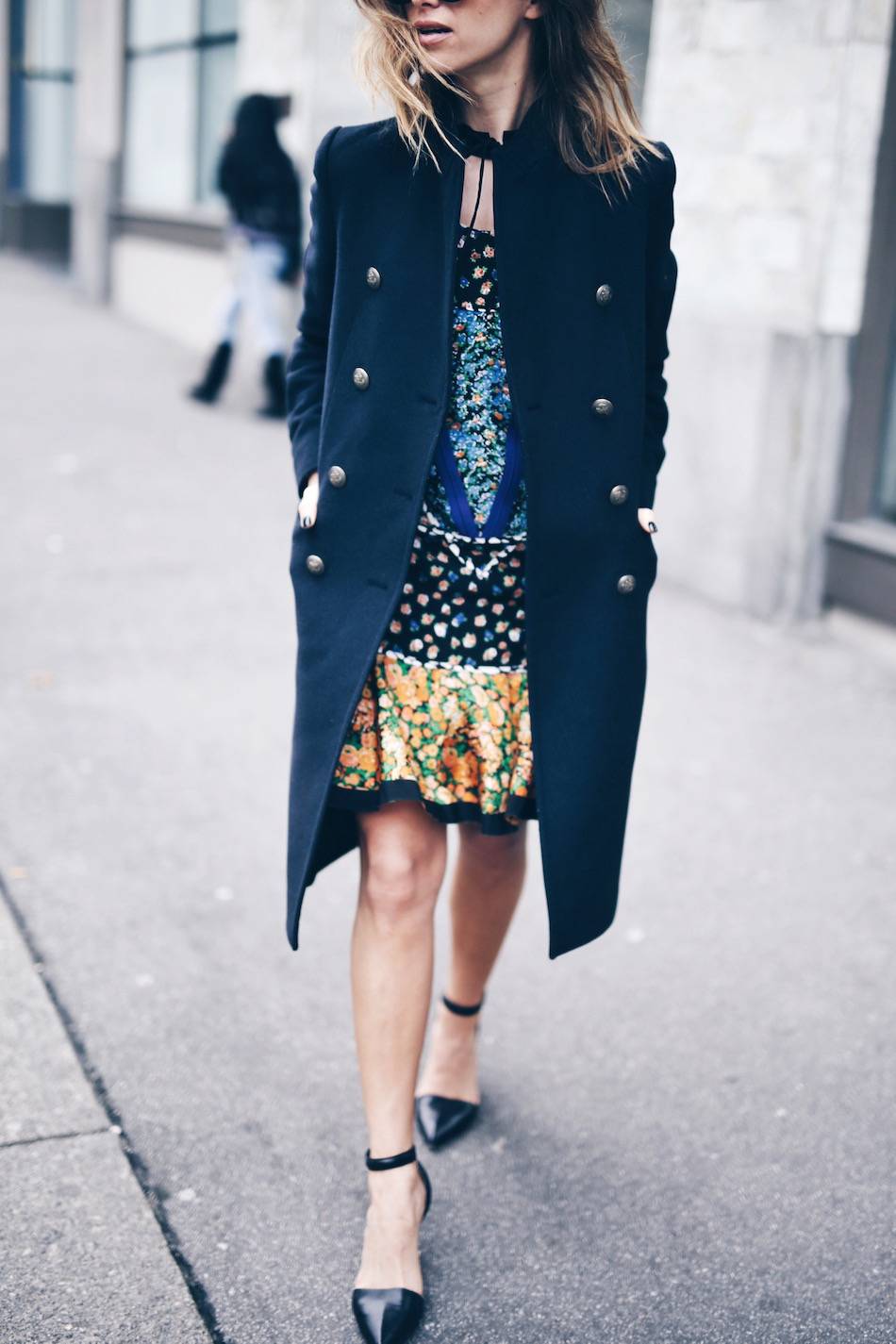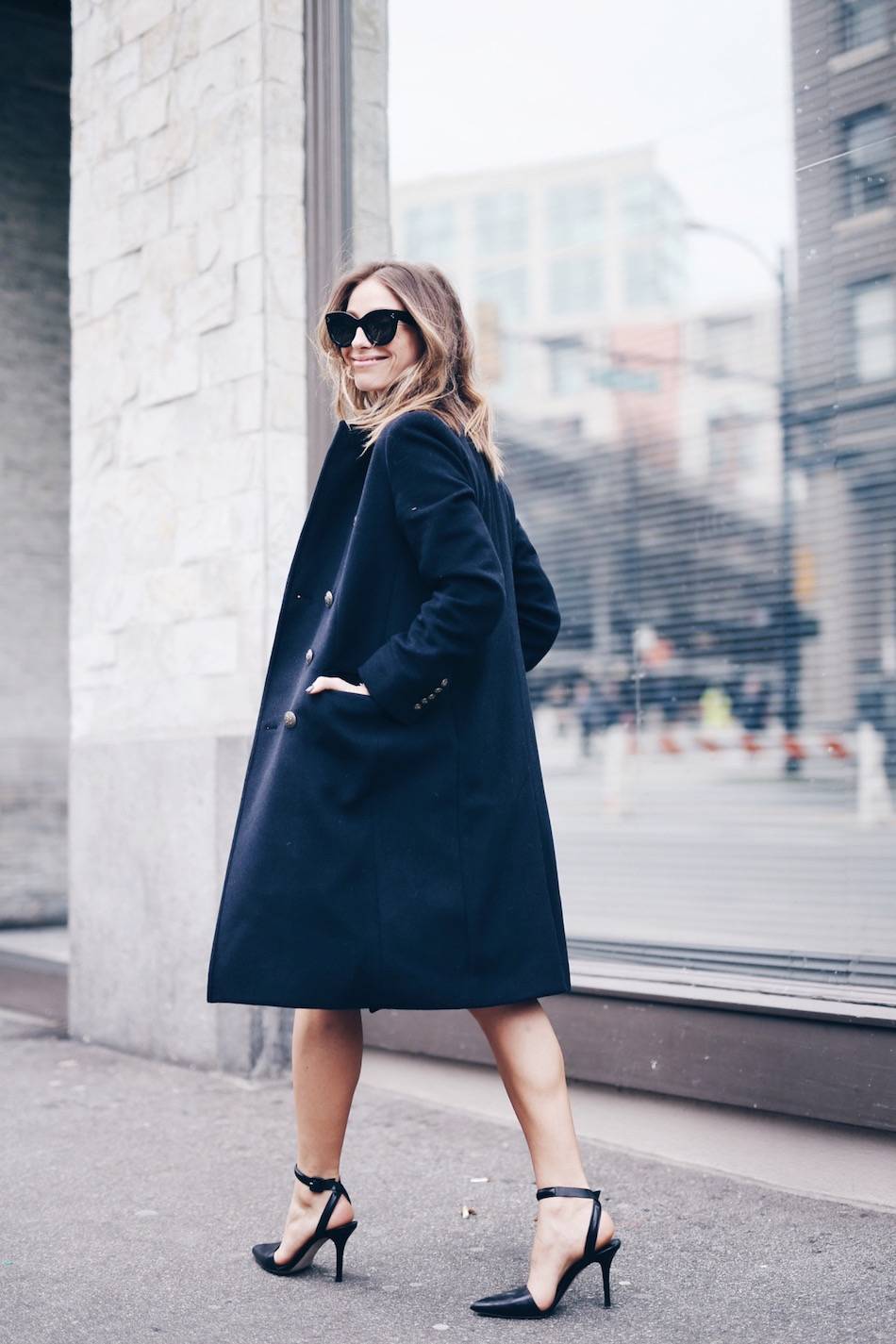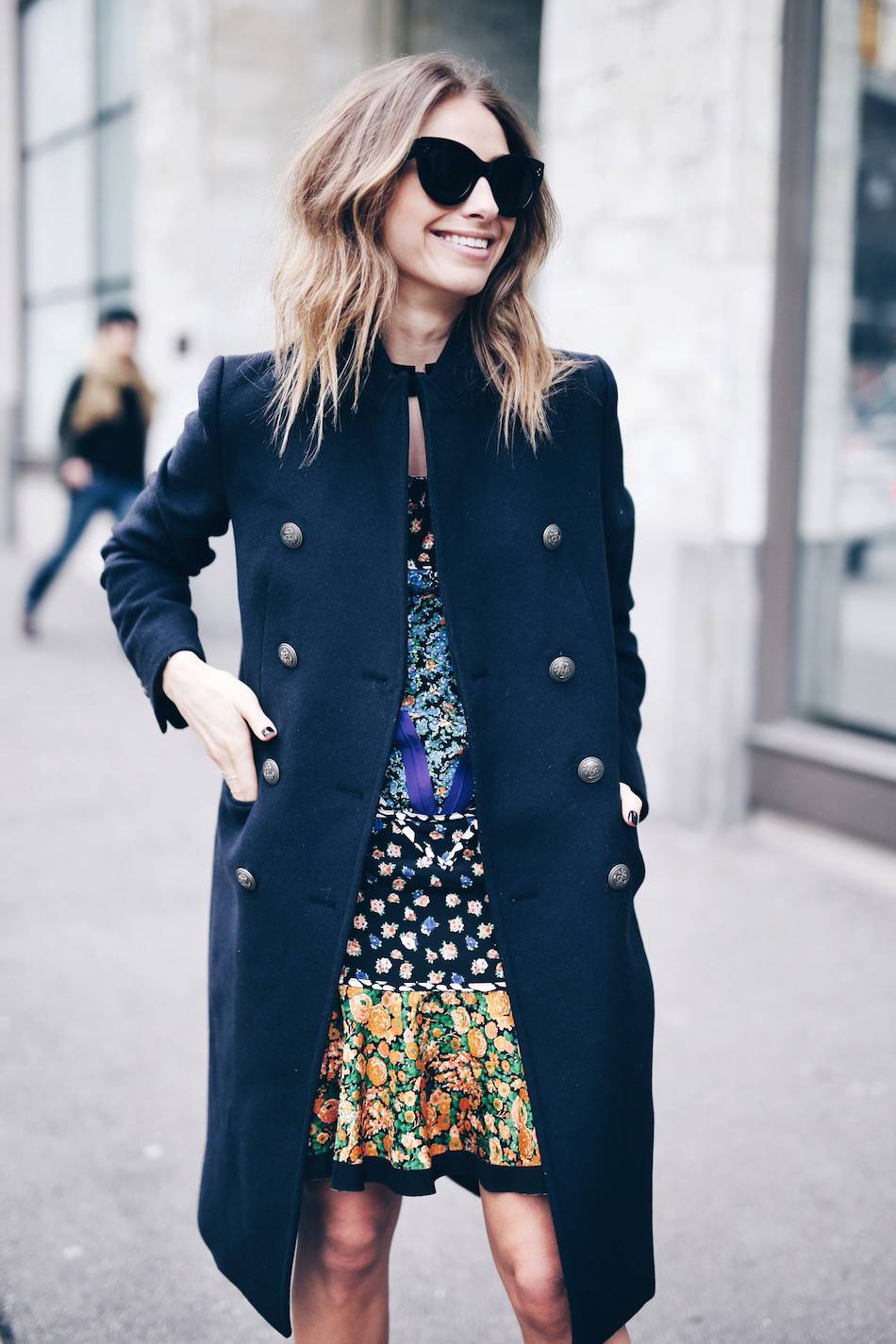 I'm not a girly girl. By any stretch of the imagination. I don't own a single item that's pink and it's very rare for you to find me in florals or any kind of girly dress. Needless to say, I was a little surprised when I reached for this floral number when hosting a Coach event. But I love it! Let me break down why this look is cool + edgy, as opposed to girly… aka how to wear florals for the not-so-girly girl:
1. Patchwork floral wins! This dress has numerous floral prints in it, which breaks up the monotony and femininity of a basic floral print. The different colours and prints are a little bit mismatched and quirky, which is exactly the kind of look I love.
2. Add a neck scarf. My boyfriend hates it when I use the word cool (maybe I do overuse it?), but there's no other word for it. A neck scarf makes everything look cooler/better. This number has one built in, which is even better.
3. Pair it with a neutral colour. While prints on prints on prints can look amazing, it's actually not something that I'm very good at (and this dress kind of does the work for you). Adding a neutral-coloured coat, sweater or pair of pants/top will ground the look so the florals aren't overpowering.
4. Add your favourite shades. A no brainer, really. Wear your favourite pair of (non-girly/feminine) shades and strut your stuff.
And, by the way, this is not a sponsored post, I just loved this dress and wanted to show you why! Are you guys fans of floral? How do wear them?
photos by To Vogue or Bust