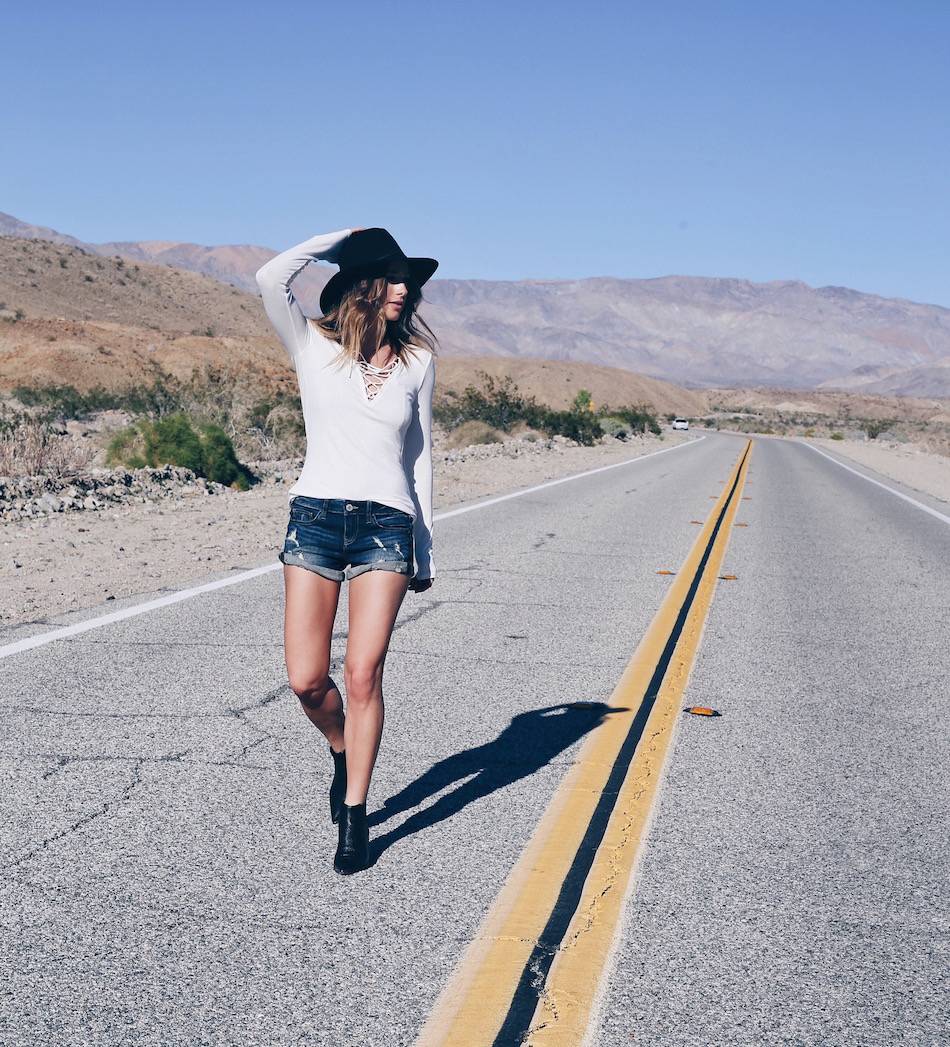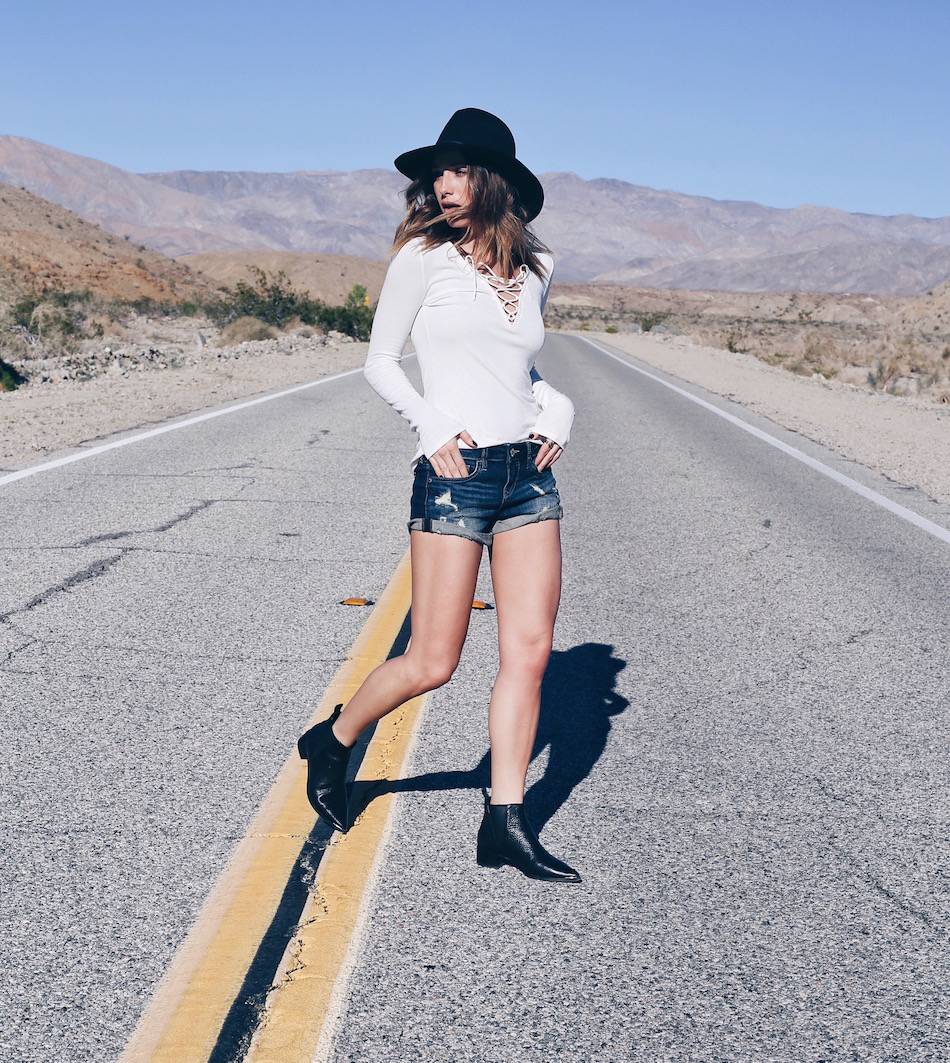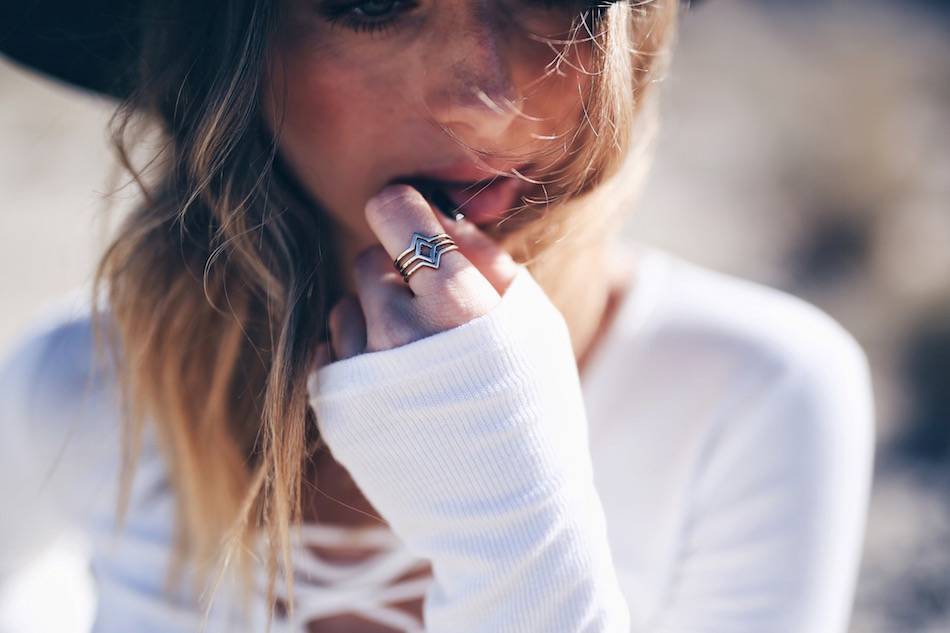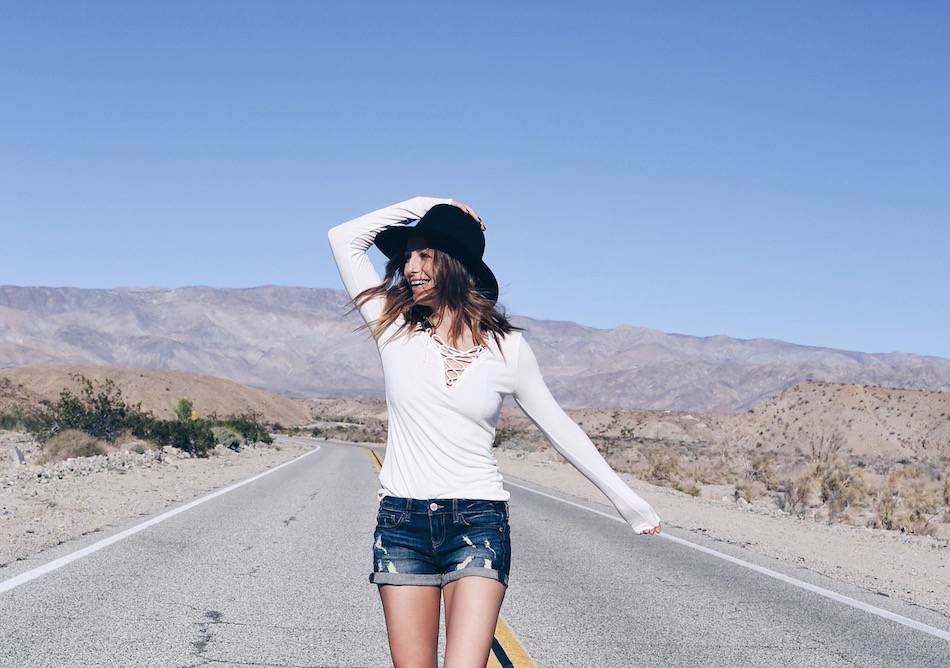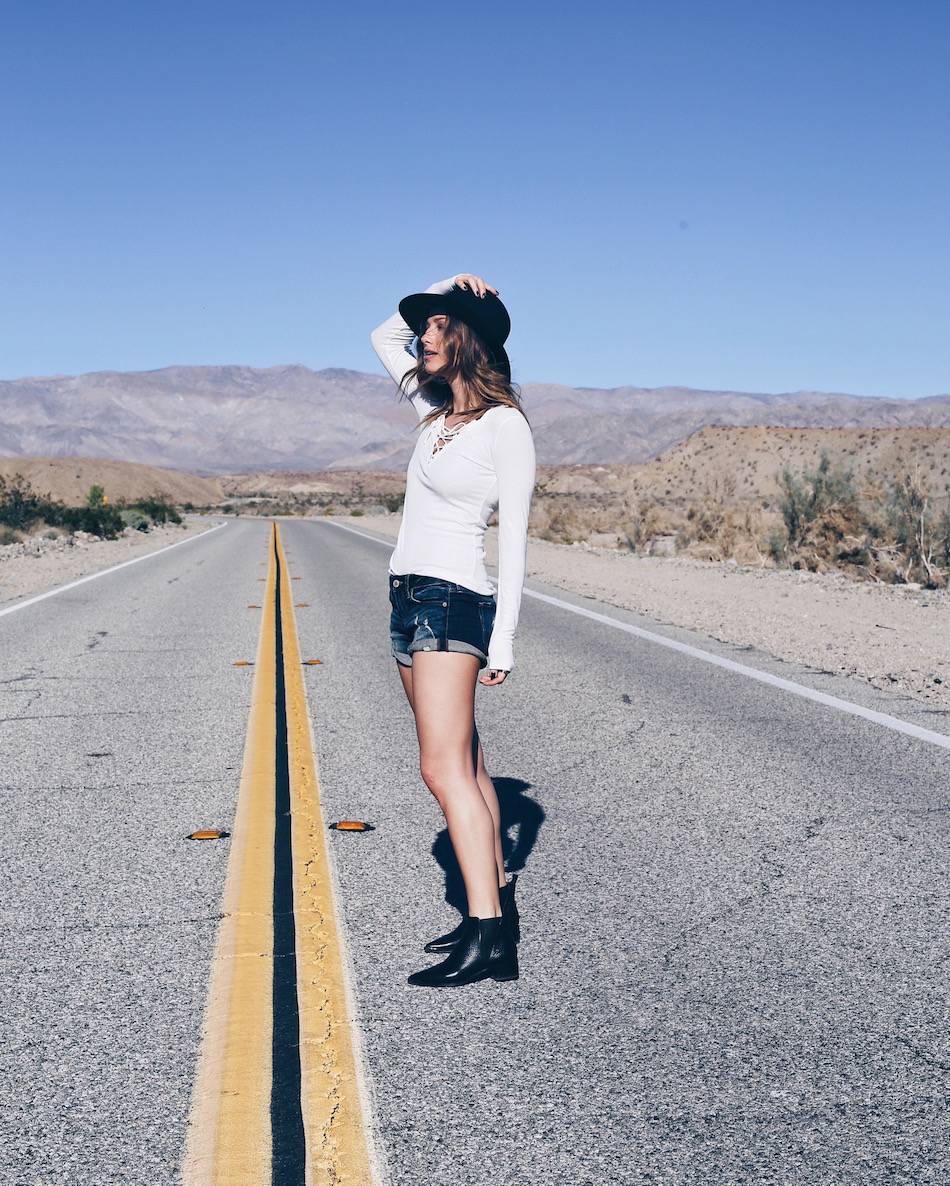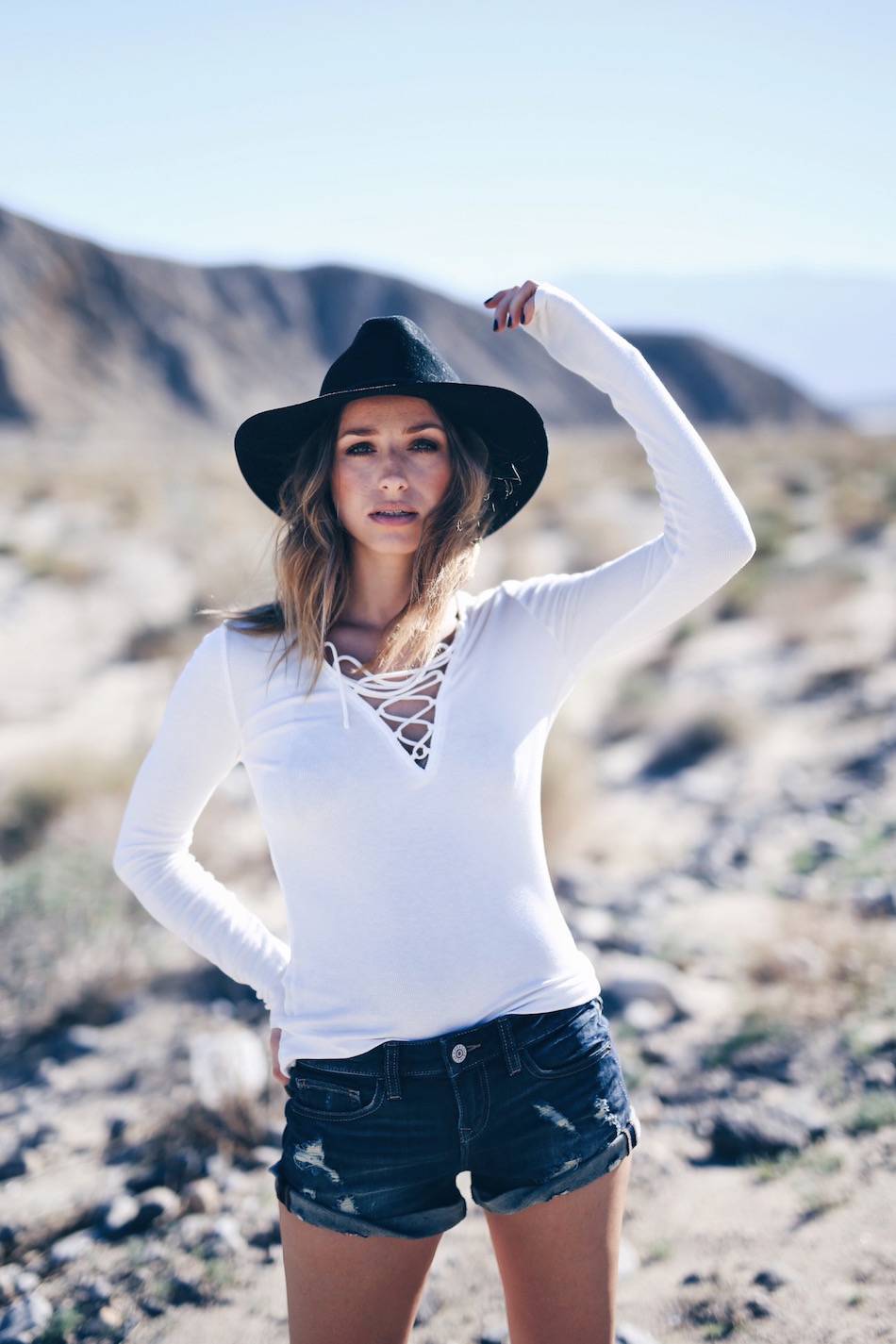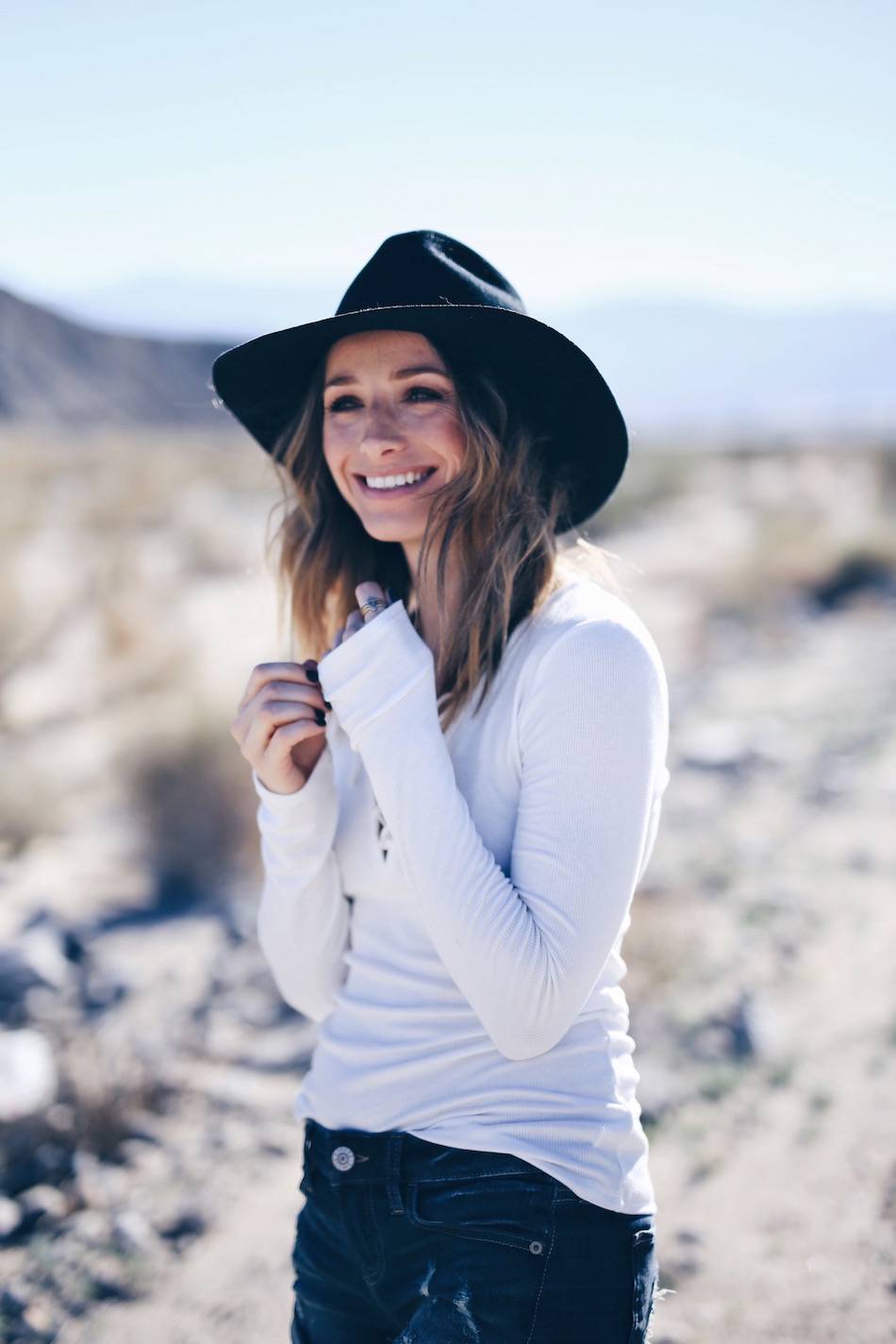 It can be easy to get lost in the crowd at music festivals… literally, figuratively and sartorially (I have been known to actually get lost in a crowd). It's also easy to look like everyone else. There's a lot of fringe, a lot of neon colours and a lot of skin. It's very overdone. We all want to differentiate ourselves without looking completely out of place (most of us, anyway). So check out my tips on how to stand out at a music festival:
1. Keep it simple- Everyone else will be loading up on fringe, heavy jewelry and navel baring tops, so stand out by avoiding that. This Express combo of black, white + denim is the most basic (without being basic) colour combo and a personal favourite of mine.
2. Pick one trendy/stand out piece- In this instance, it was the lace up white top. I love the boho vibe, but paired it with a classic black hat and denim shorts as to not overdo the "festival theme."
Sure, you could say that denim shorts at a festival are the most cliché item. But they are the also the most classic summer item I own and the most comfortable. Knowing me, I'll inevitably be getting my butt dirty when sitting down and denim just looks better a little bit dirty. Note: they have to actually be shorts… meaning they need to cover the butt cheeks.
3. Don't wear something you wouldn't wear in real life- Most people who go to music festivals tend to go a little extreme, sartorially speaking. If you're not comfortable in what you're wearing, it will show and you'll look silly. Music festivals can be a fun place to try new trends, but stay true to your aesthetic.
4. Buy items you can actually wear afterwards- Individually, all these pieces are very versatile and can be worn throughout the summer after festival season has ended.
PS add super thin soles to your boots (big thanks to a reader for that tip from last year!). You'll thank me later. Happy Festival-ing!
Lace up top, shorts, hat, earrings, ring all Express
Shot in collaboration with Express #ExpressPartner #ExpressLife