i spent this past weekend in seattle with some of my favourite girls, including, but not limited to, my mother, sister and best friend. it was so lovely to get away for the weekend, especially after the end of my school semester. incidentally, i'm pretty sure our hotel was across the street from christian grey's would/could be abode (come on ladies, you know you've read it).
in other news, we made the trip to nordstrom rack, where i promptly fell in love with these DVF pants… for $45. they are so chic, and so 80's and i am kind of obsessed with them. i paired them with a neutral Wang top, also from the Rack, that worked because the pale blush is in the same colour family as the cherry red. these pants make me really happy. i can't wait to play with them!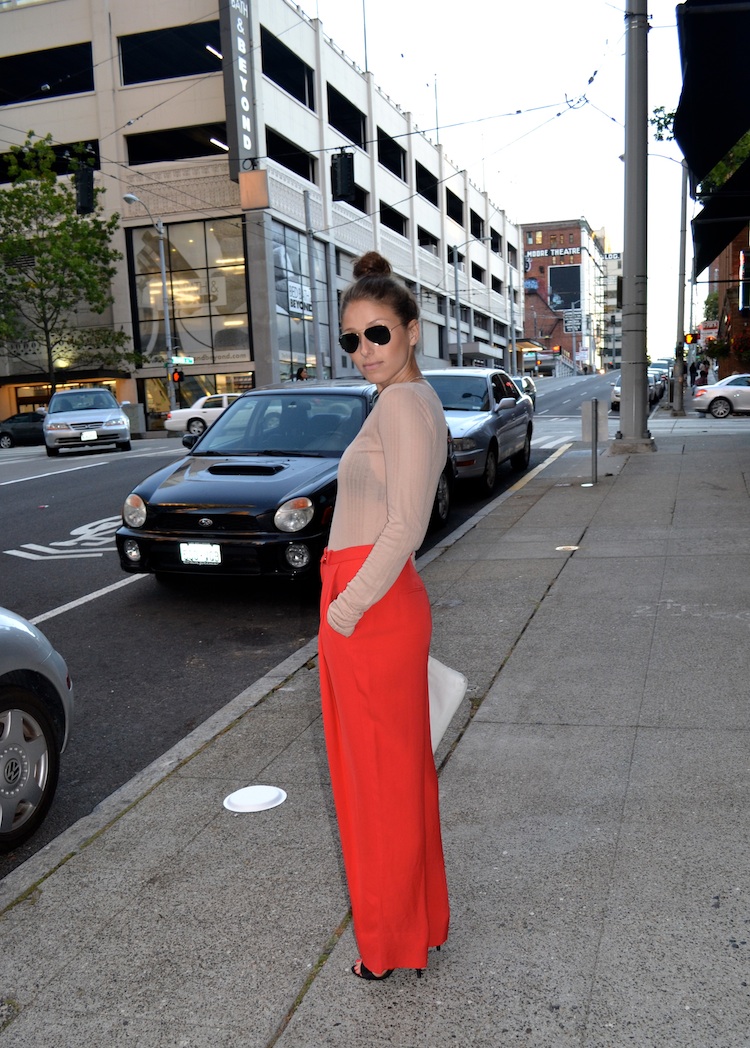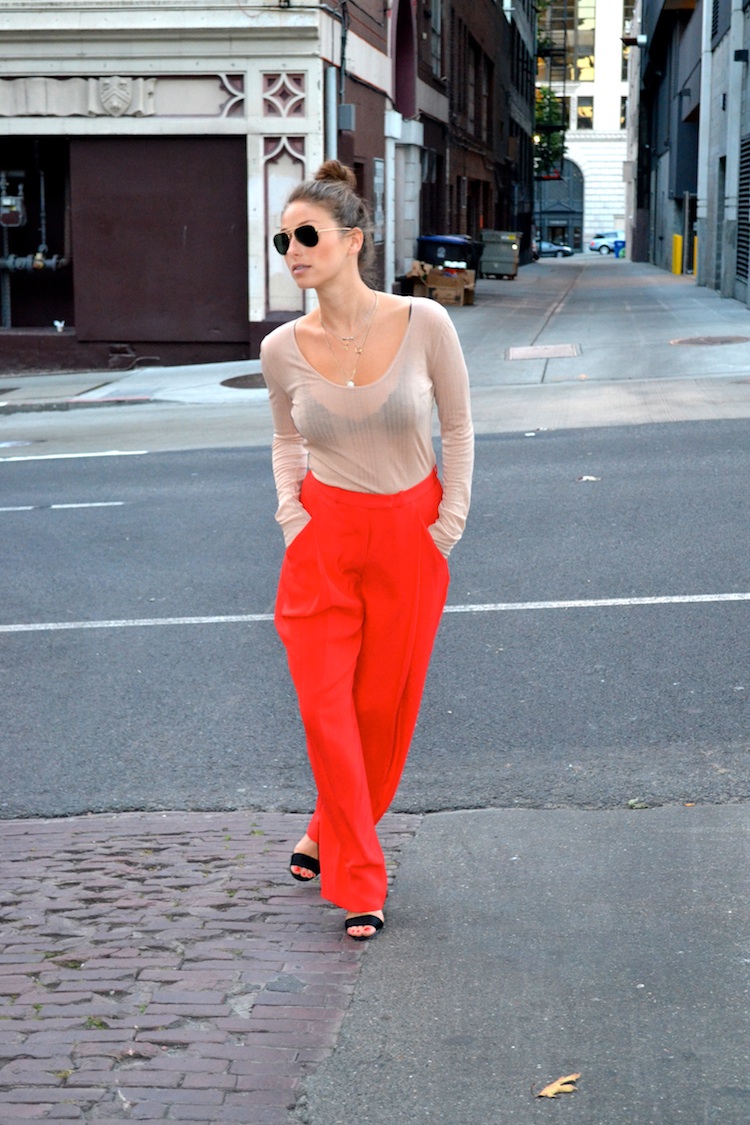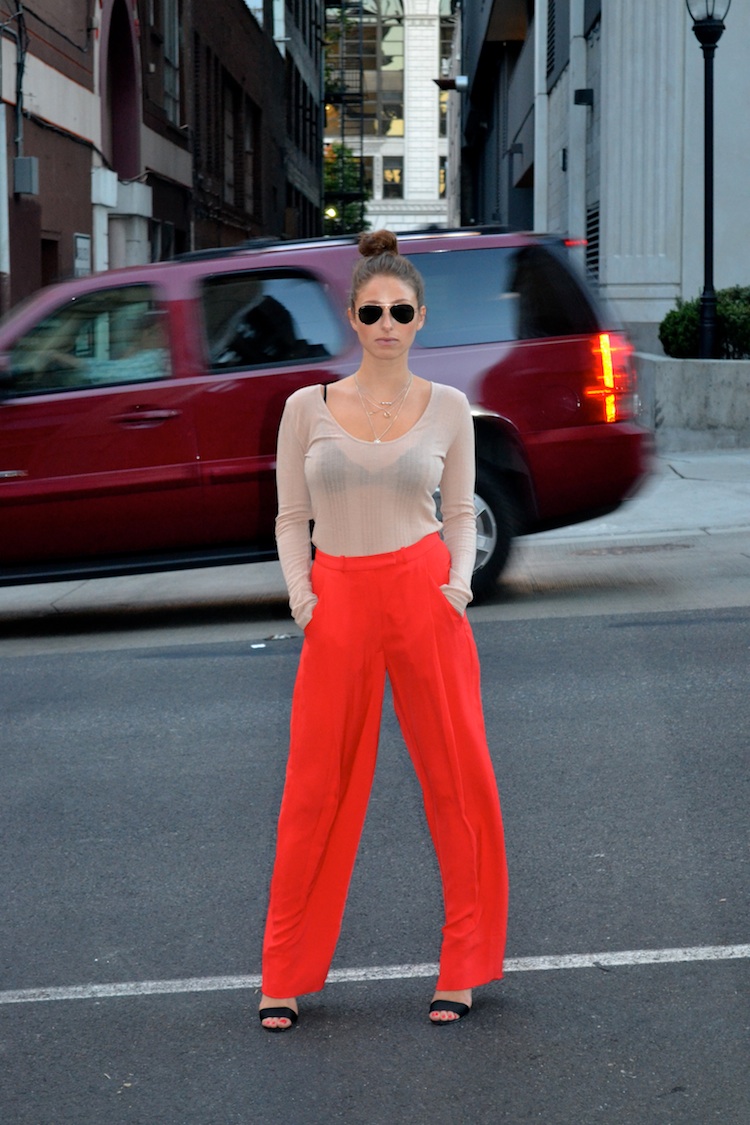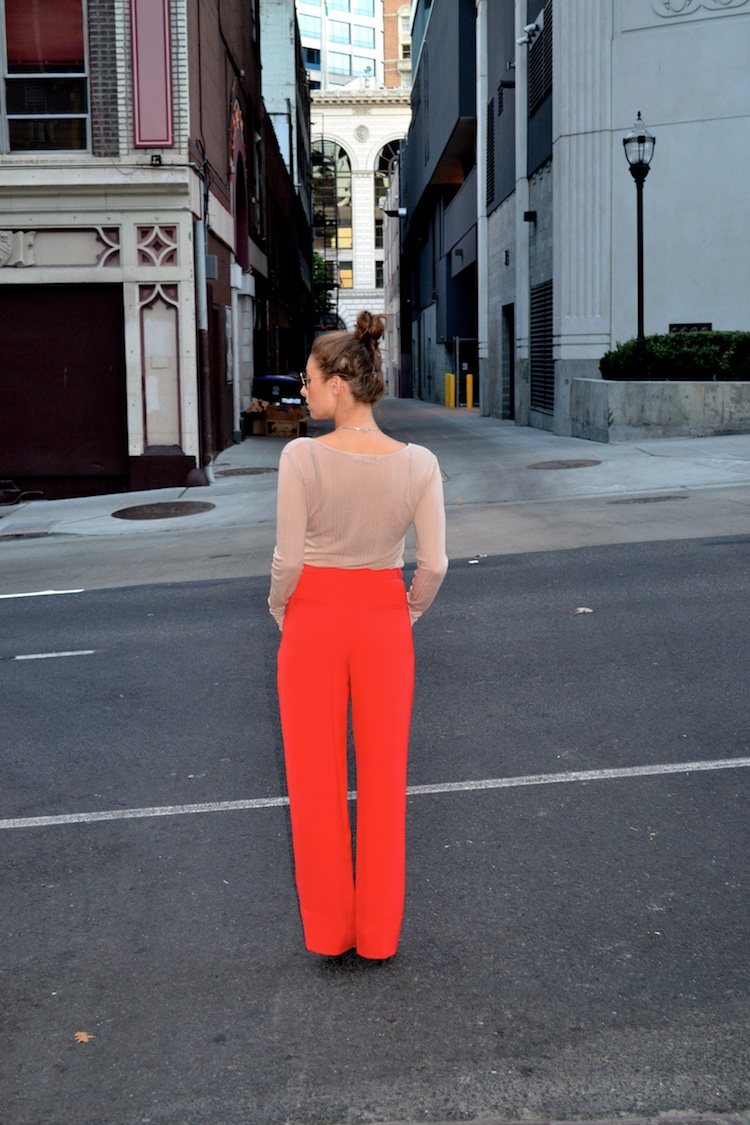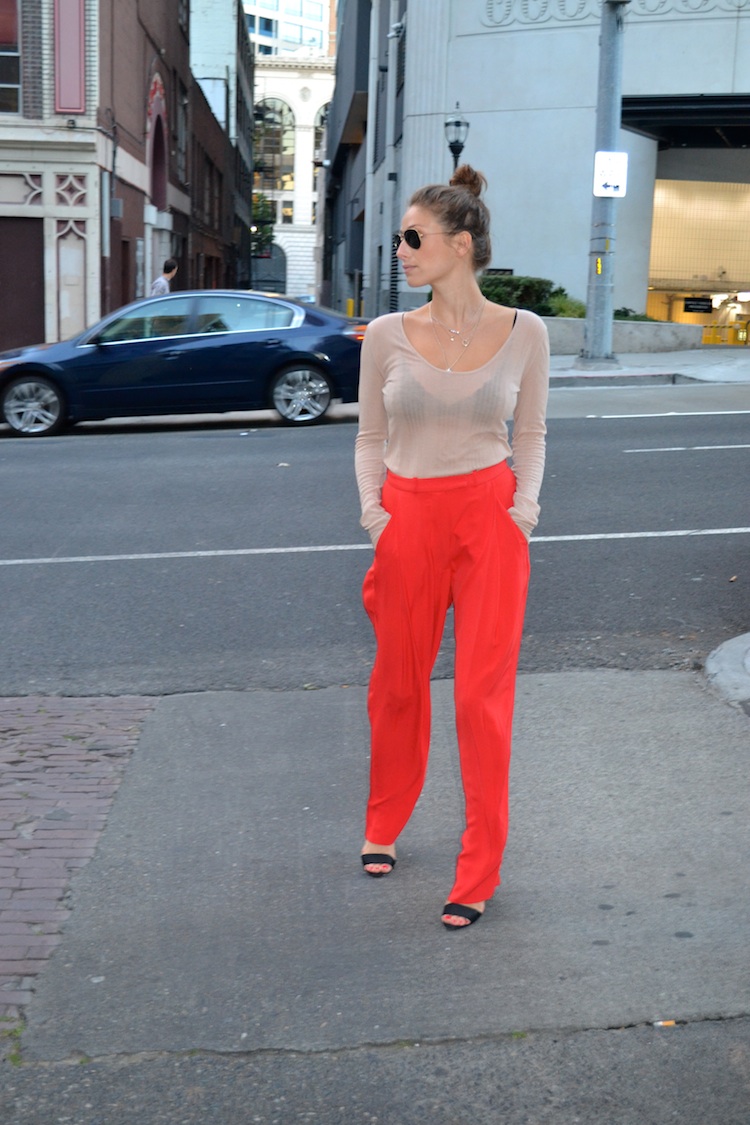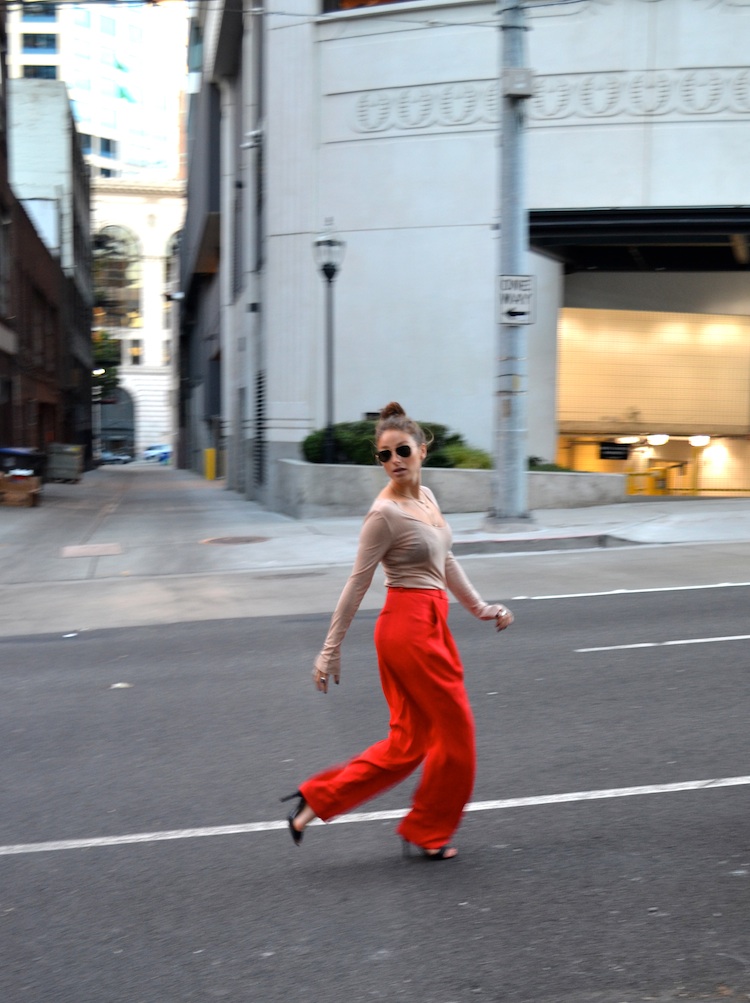 shirt: T by Alexander Wang (ON SALE here) | pants: Diane Von Furstenberg (similar here and here) | shoes: Zara (similar) | jewelry: Nadri, Dogeared Jewelry, Banana Republic (similar), vintage | sunglasses: Ray Ban
so it's back to reality, which, in reality, isn't all that bad! wishing you all a lovely tuesday!