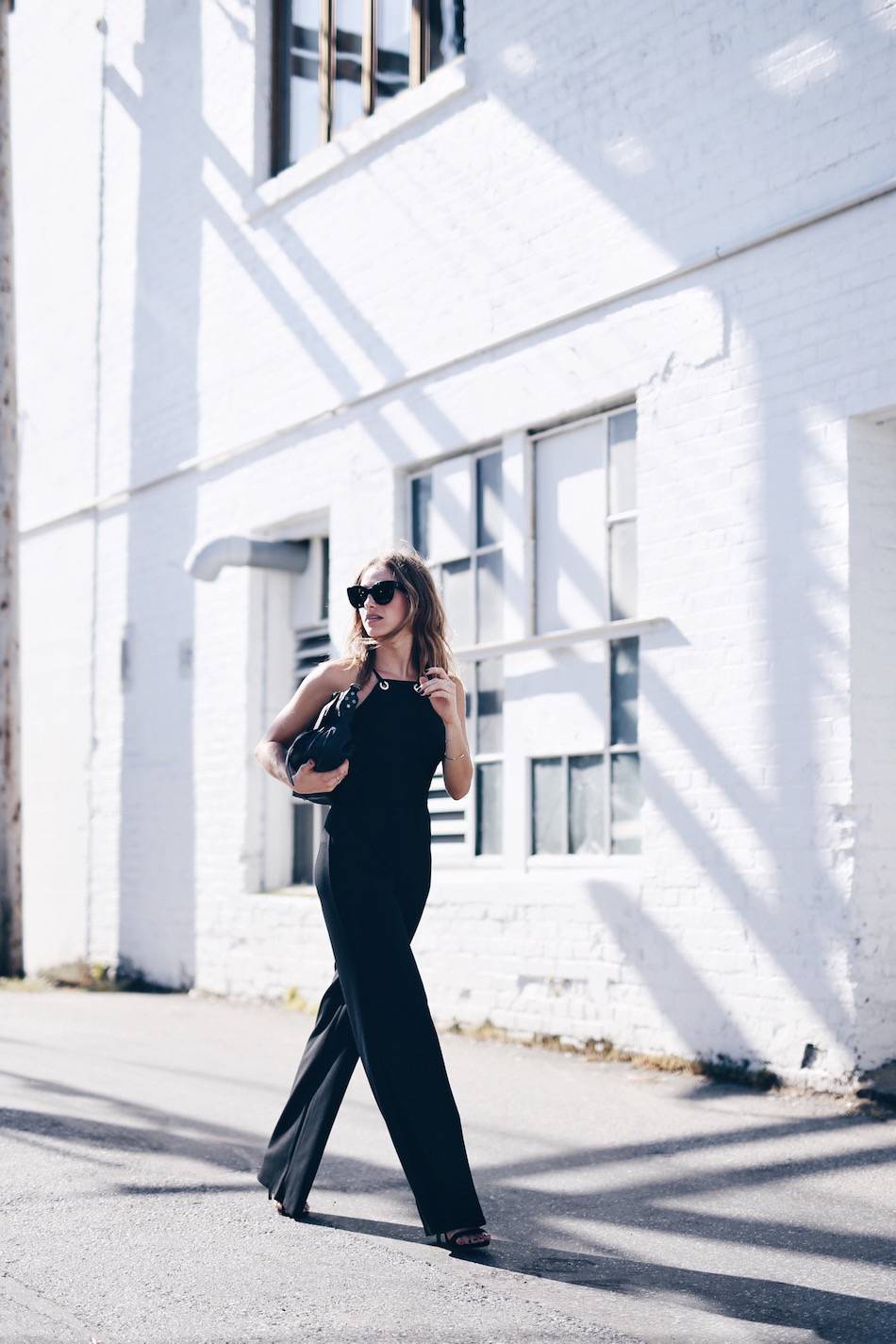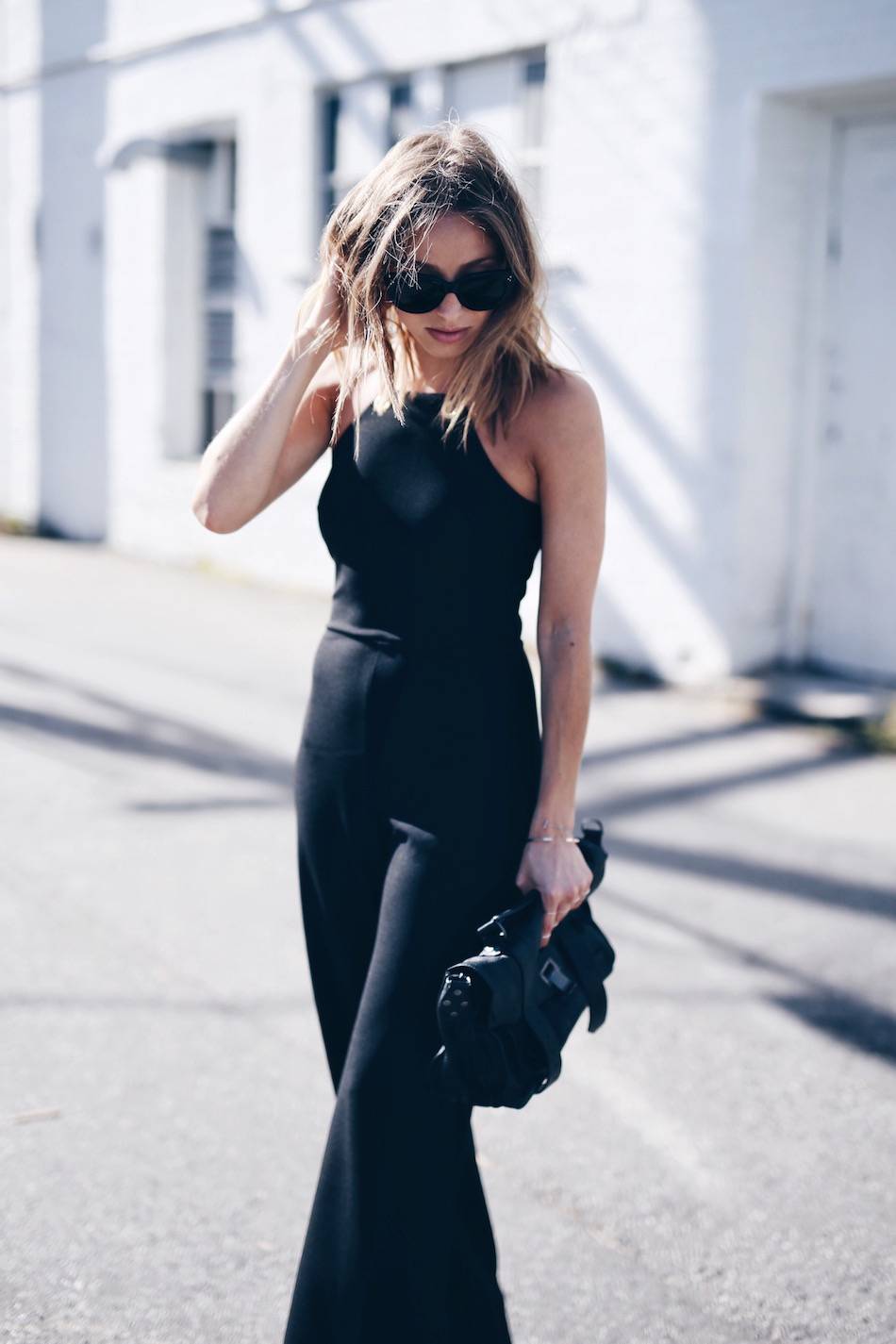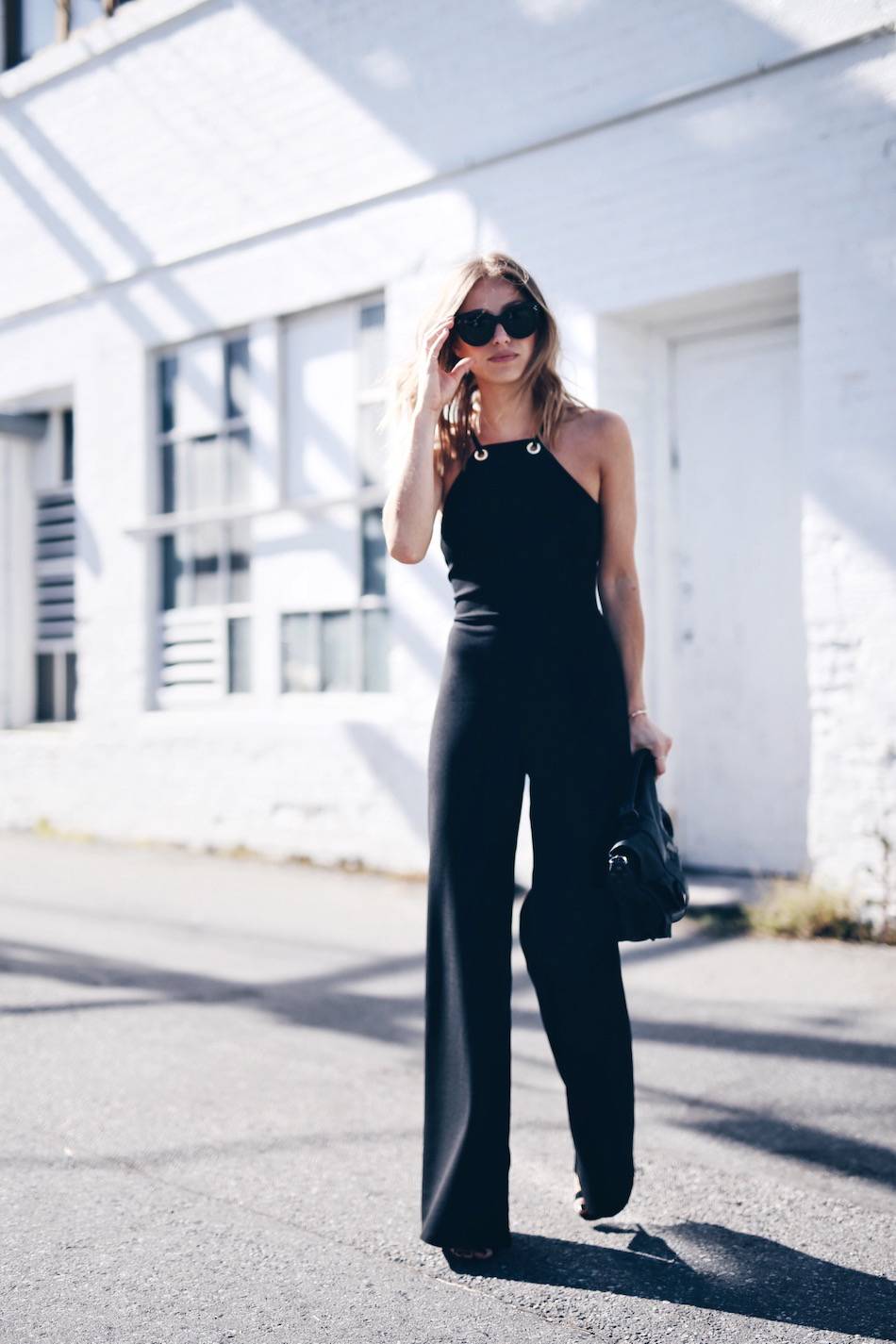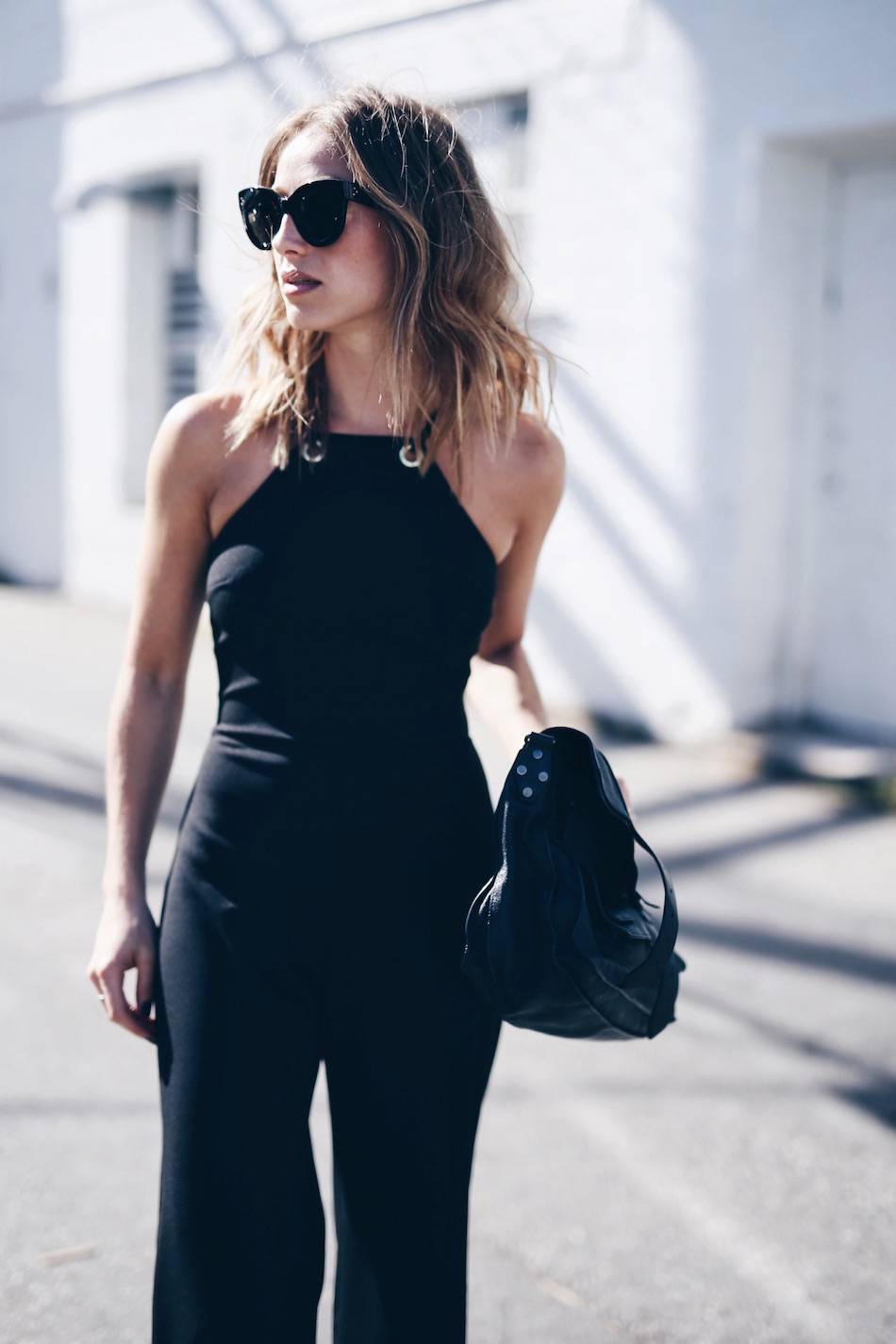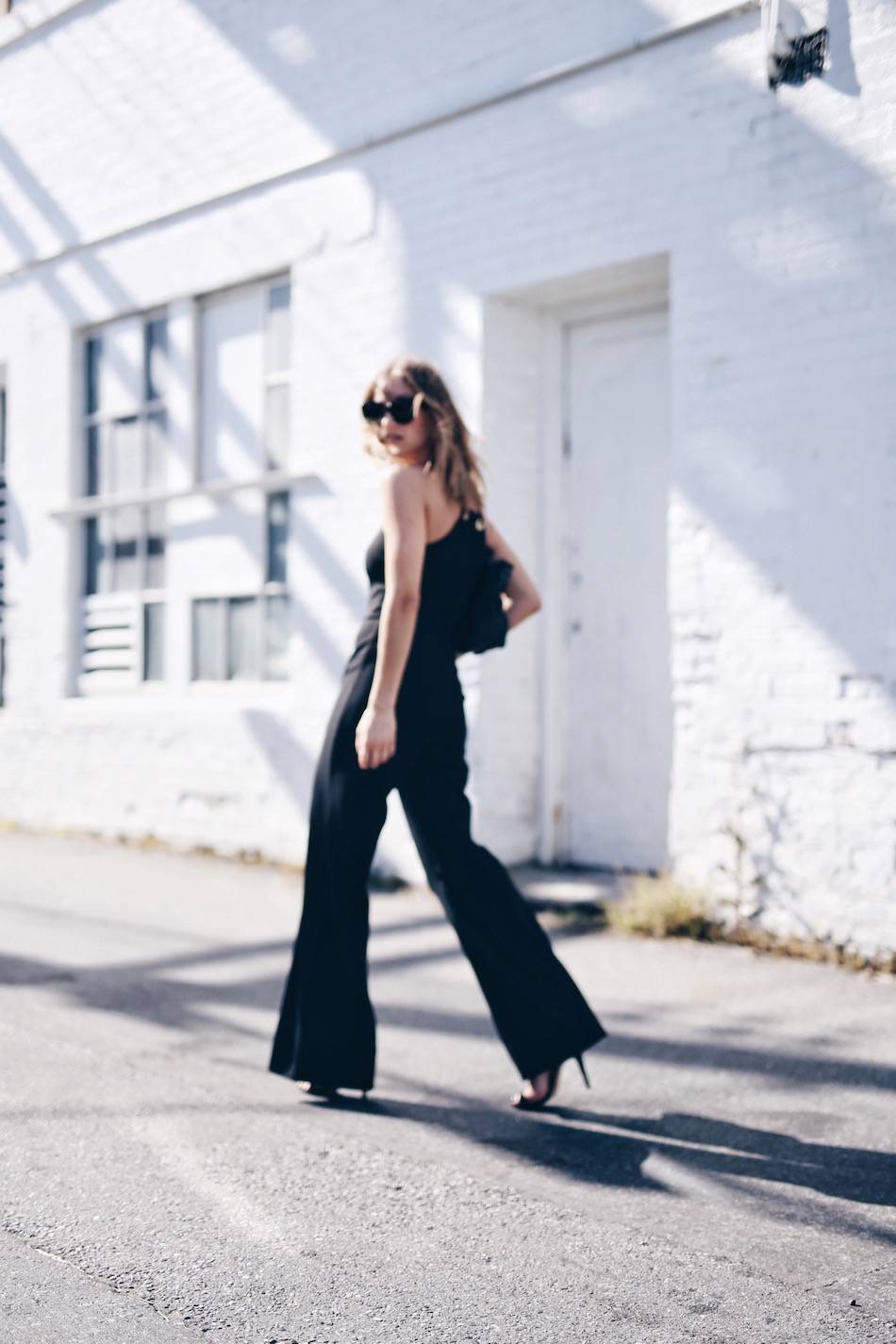 A girls night out is the the best time to whip out your little black jumpsuit (or LBD, for that matter). It makes you feel sexy + confident whether you're going for dinner, drinks, or dancing. While I love jumpsuits, apparently not all men do (ahem, the boy hates them) and so wearing one out with your girls is perfect – because let's face it, girls know better anyway :).
I actually think that getting ready together is the best part. Some of my favourite memories are from before we went out, blasting music, figuring out what you're going to wear, and helping each other with hair + makeup. Once you've figured out your outfit (which is half the battle), add a pair of classic ankle strap heels. These ones look good with everything and are flattering on every body type. I also always like to bring a bag with a strap (as I've been known to lose… almost anything).
What is your favourite outfit for girls night out?
Express jumpsuit, shoes | Celine sunglasses | Proenza Schouler PS1 bag
Shot in collaboration with Express