i admit that although i don't look anything like her, i felt remarkably like stevie nicks in this outfit. maybe it was the flowy skirt that reminded me of stevie with her gold crochet scarf singing "gold dust woman." god i love her. something on my future to-do list is a stevie and 70's inspired styling shoot- check out my pinterest board here! but enough digression.
i haven't done a posting in a while for two reasons: one, i was in whistler (yay) and two, because i don't want to post just for the sake of posting. i want my content to be quality and have outfits and styling that i'm proud of and want to share with you crazy cats! so here i am with my new favourite dress on… it makes me feel great and is comfortable (always a huge plus), but honestly the best part is going up and down stairs in it… the way the fabric swishes at your feet is super awesome and makes me feel a lot cooler than i actually am (ALWAYS a plus). so here it is as a no-brainer summer outfit with comfy flip flops and hat-covered dirty hair. stay tuned for a day to night styling of the dress later on this week!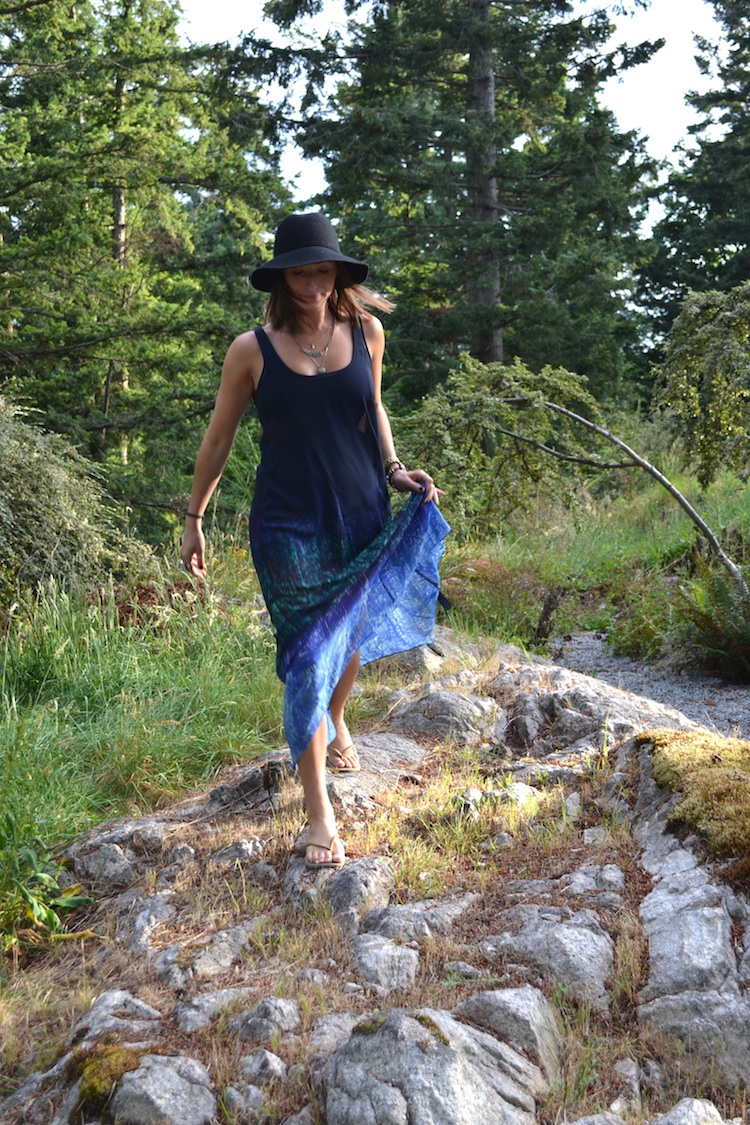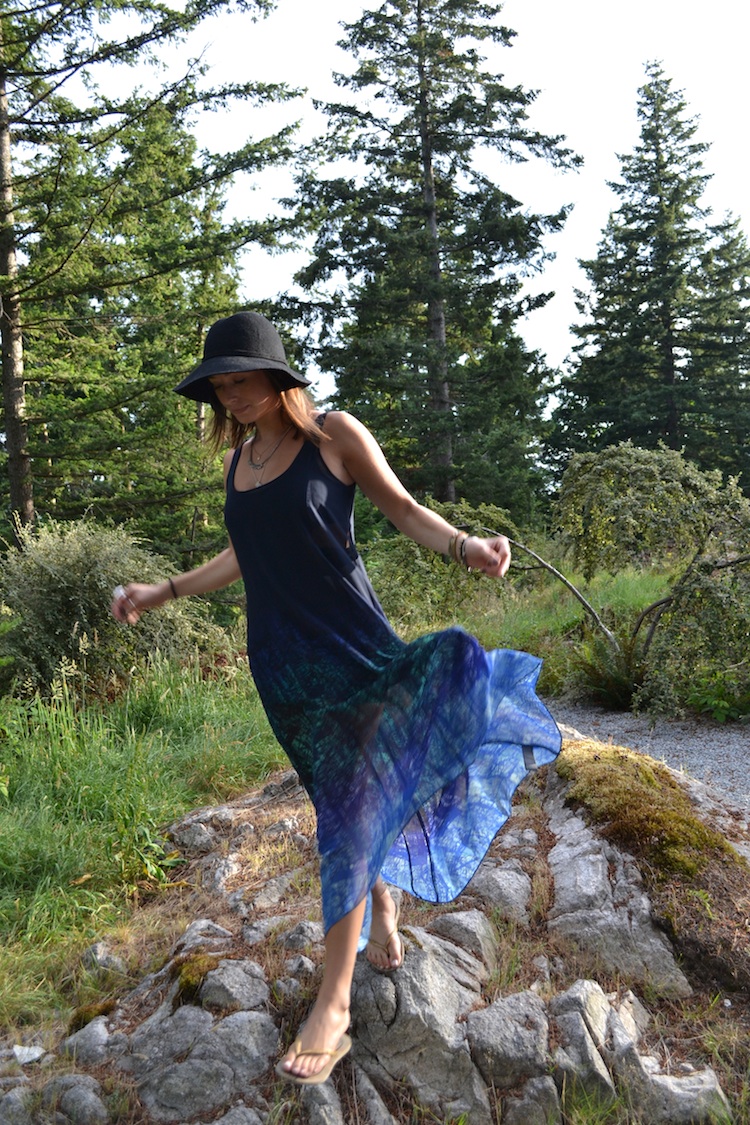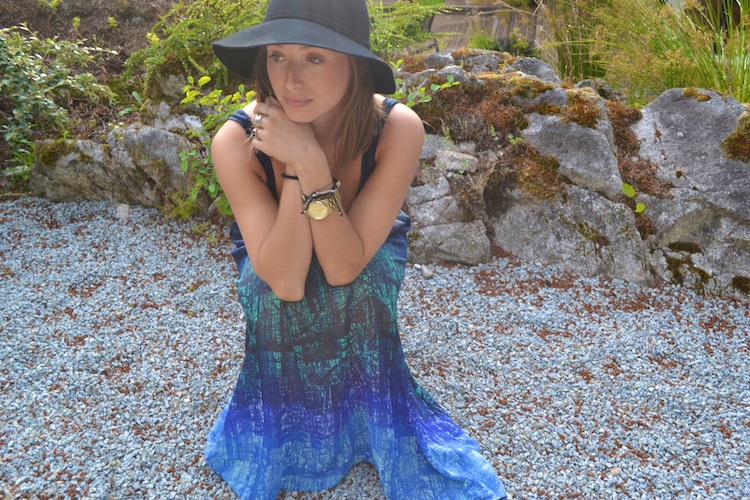 dress: Silence and Noise (similar)| hat: Banana Republic (similar here and here) | shoes: Havaianas | jewelry: Michael Kors, Shoppalu (similar here and here), Dogeared Jewelry, Banana Republic (save here), Tiffany & Co., vintage (here and here)
have a lovely lovely day!