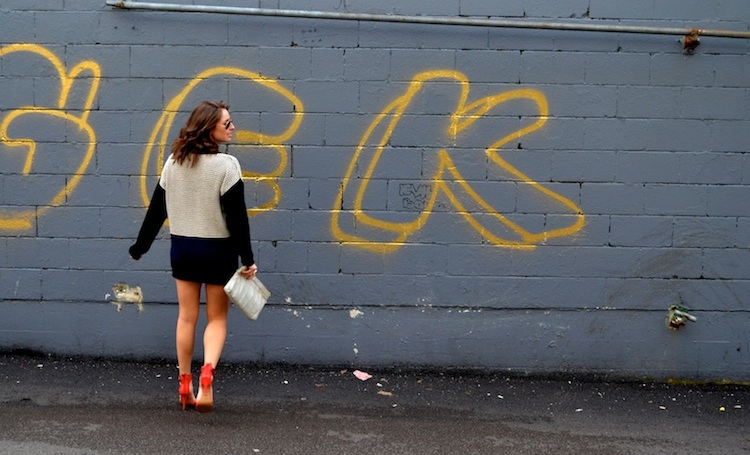 Someone has graffiti-ed my wall. Well not mine; the wall behind my building that I find a lovely place to take pictures. But to be honest, I kind of like it. I like a little grunge and edginess here and there. Anyway, I bought these shoes as a Valentine's Day present to myself (self presents are wonderful, I must say- I think I learned this from my mom). The red was the perfect holiday sartorial touch to an otherwise completely non-festive outfit. Which, in the end, is totally my style.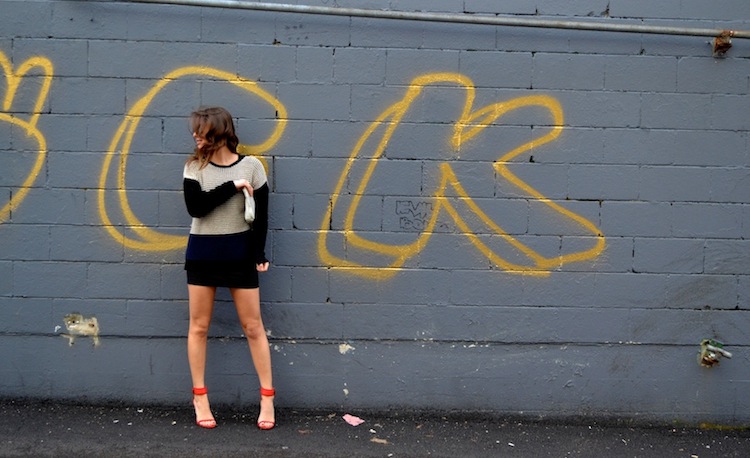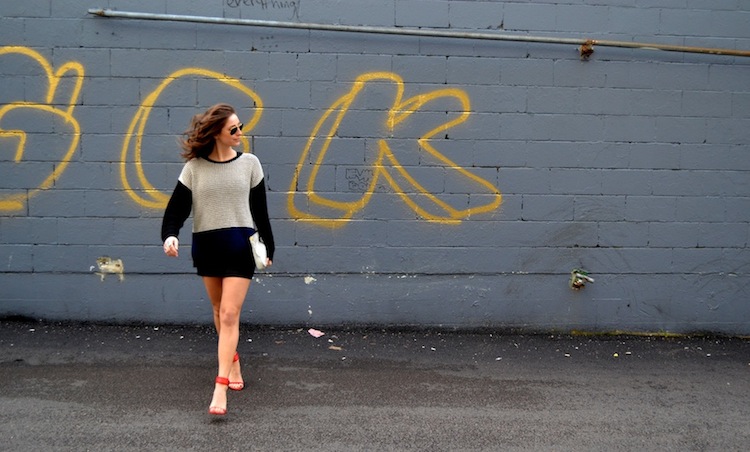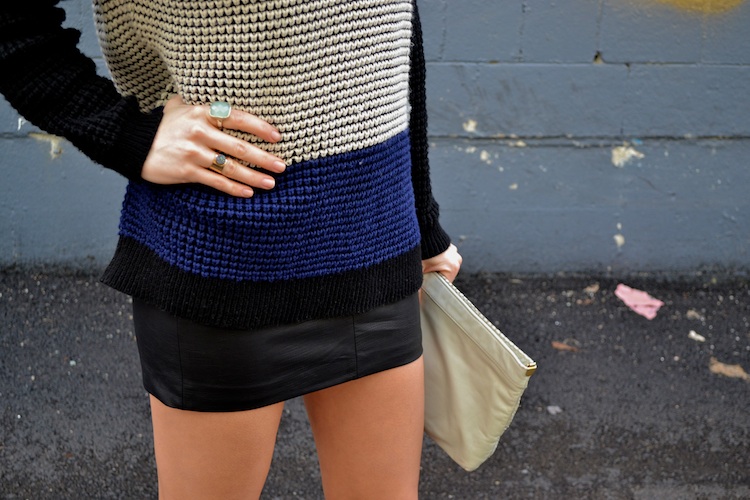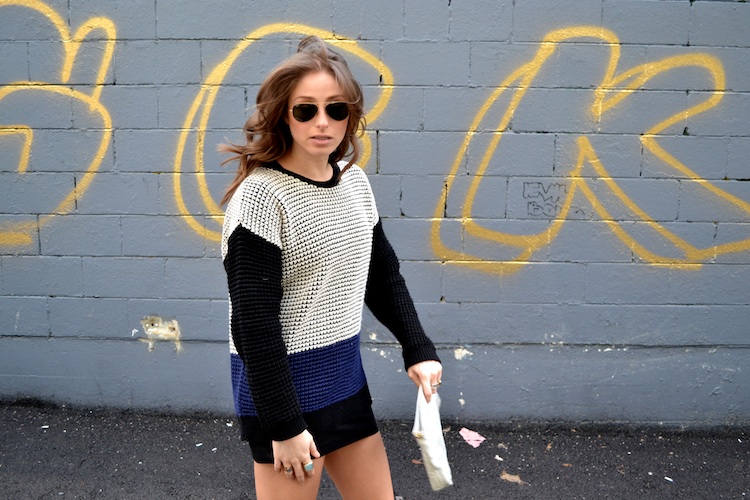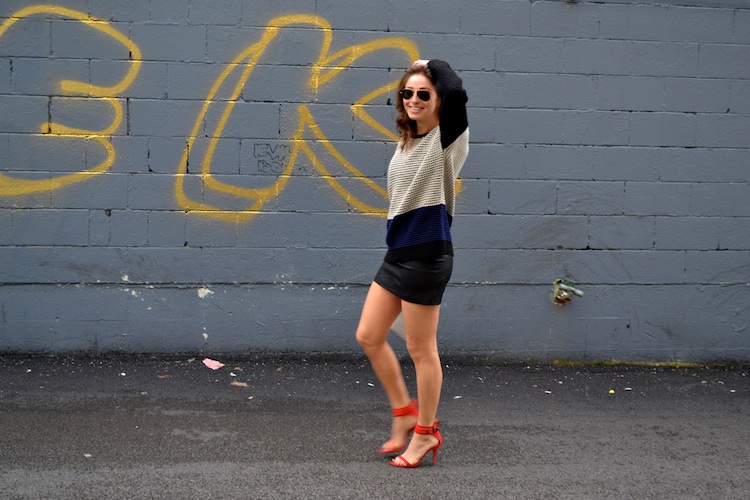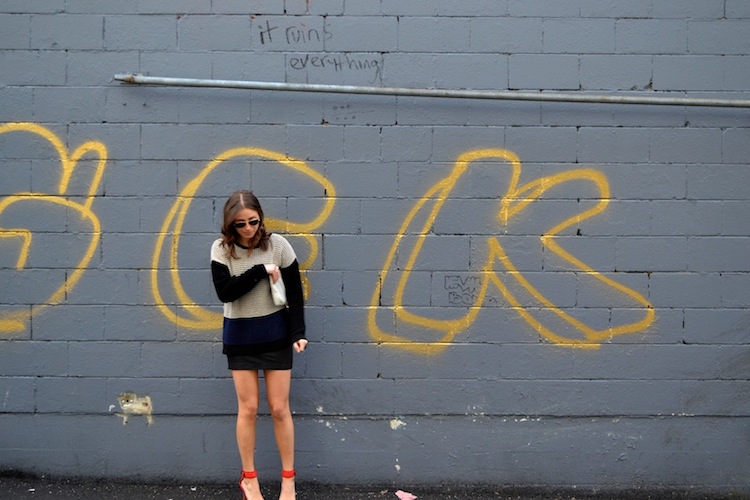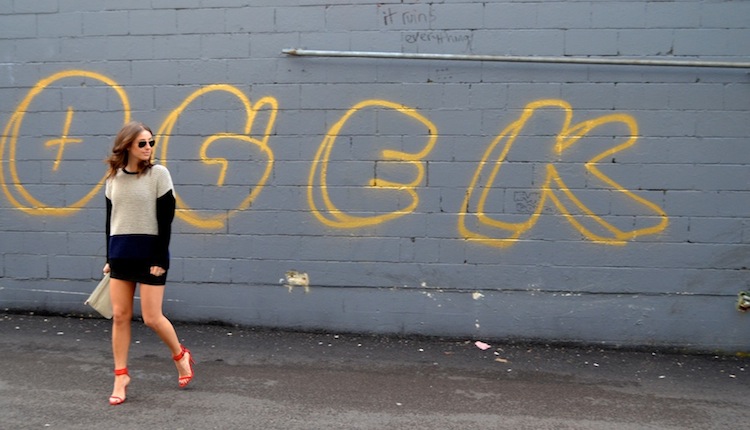 sweater: Topshop (seen here) | skirt, shoes: Zara (similar; similar, save) | sunglasses: Ray Ban (my next purchase) | jewelry: So Pretty Jewelry, Tiffany & Co., BCP Jewelry, vintage (seen here)
Wishing you all a wonderful start to the week!