No, not a typo. The title comes from a combination of the fact that this sweater reminds me of Proenza Schouler (correct spelling) and the fact that I recently wore it to school (can you sense my gleeful amusement over this pun?). This is quite typical of what I would normally wear to school (I actually wore this yesterday and my bag is still full of scholarly goodies in the picture). It's usually a combination of a hat (I hate doing my hair when I could be sleeping), a comfy sweater and my new obsession: faux leather leggings. Depending on my podiatric comfort, I will switch the heels for flat boots (usually these).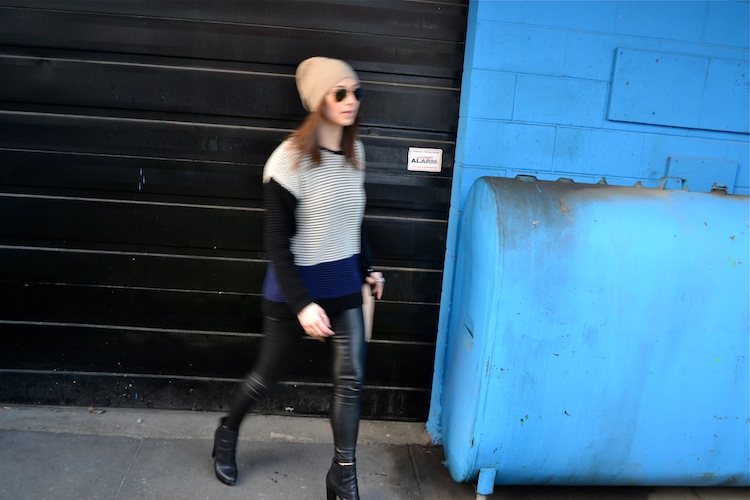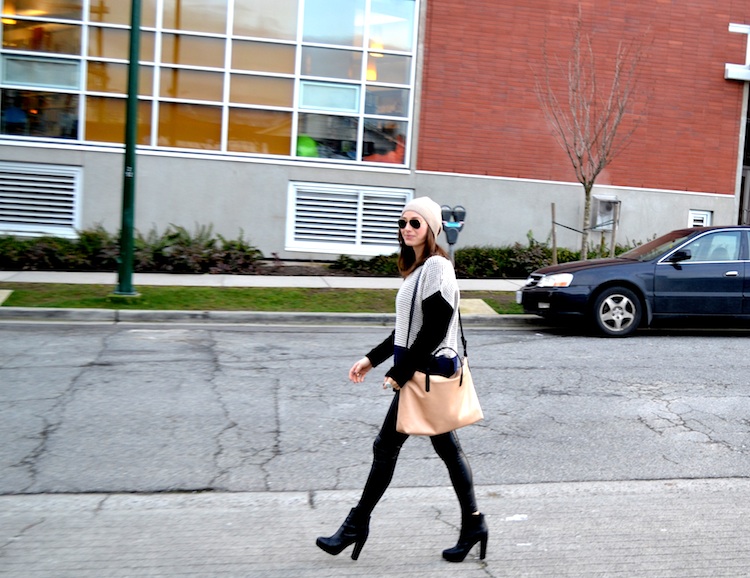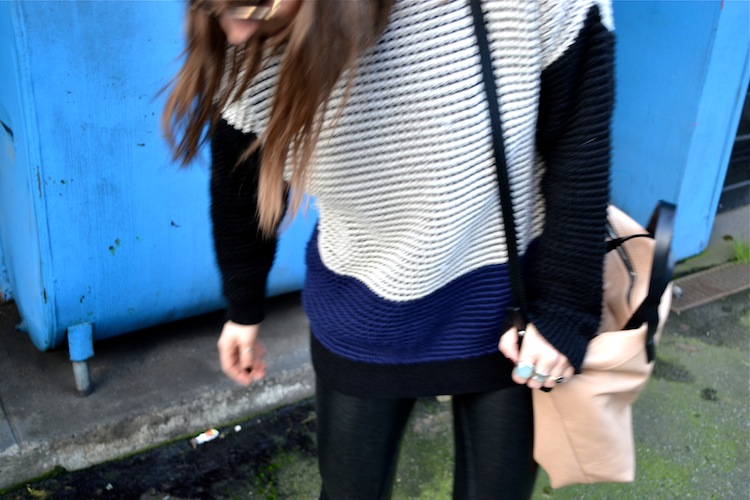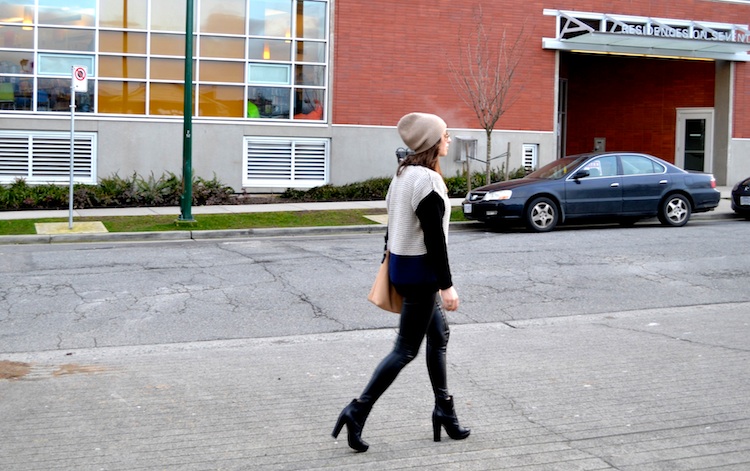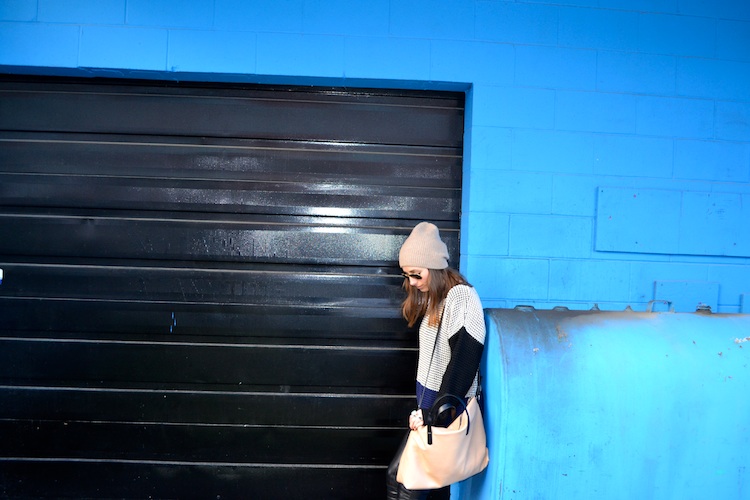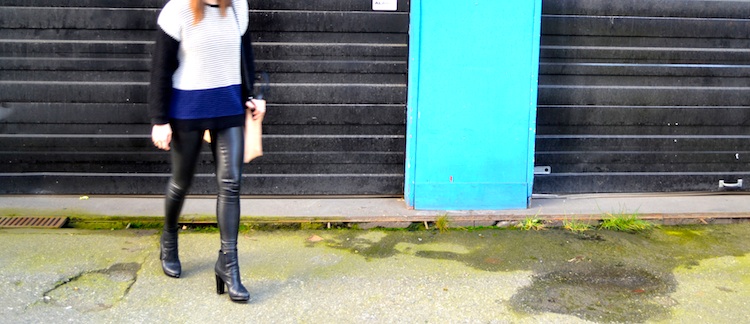 So yes, I am aware it's Valentine's Day, but I am not really a red or pink kind of person. Aside from an extraordinary pair of red trousers (which are, unfortunately, not school-appropriate), these colours are not common in my daily sartorial adventures. Perhaps add a hit of red lipstick? Now you're set to celebrate the day of love.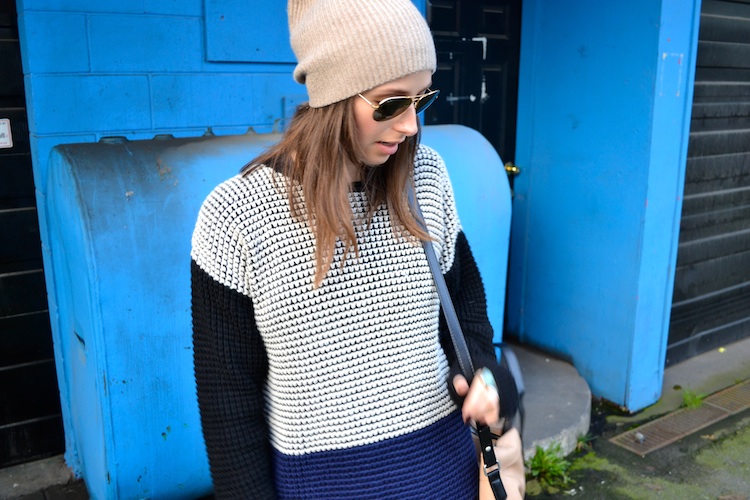 sweater: Topshop (similar) | leggings, beanie: Aritzia (similar here and here) | boots: Trouve via Nordstrom (similar here and here) | bag: Zara | jewelry: So Pretty Jewelry, Tiffany & Co., BCP Jewelry, vintage (last seen here)
Happy, happy Valentine's Day to you my friends!
photos by Kit Matkaluk