don't ask me why i named this post the way i did. the titles just comes to me in the weirdest and most random way. sometimes it makes sense, sometimes none at all. i guess the coat made me feel more glamorous than i think i am. anyway, i just watched a movie with the following amazing quote: "nobody feels like an adult. that's the world's dirty secret." it made me smile and it also made a lot of sense. at 25, i guess i would consider myself an adult, but do i feel like one? how do i know what being an adult feels like? i suppose from movies and what people tell you. i must say, however, that i definitely don't feel like an adult. maybe once i start my real "career" (whatever that is), i'll feel like an adult. i'll keep you posted.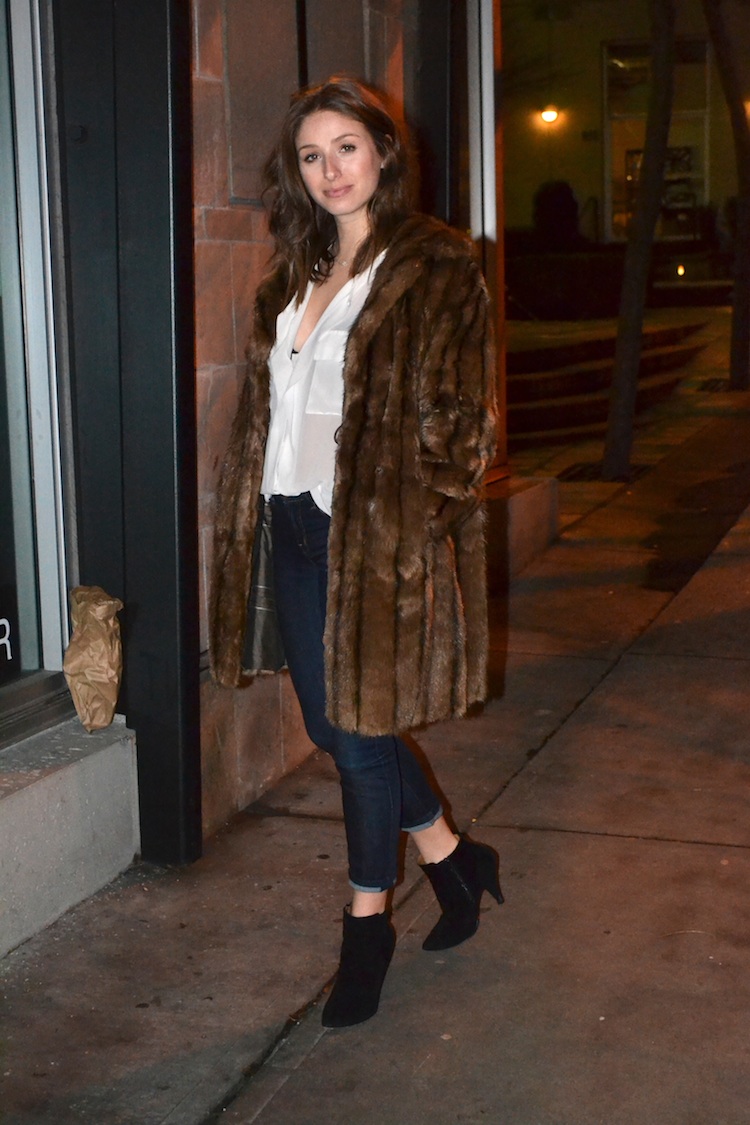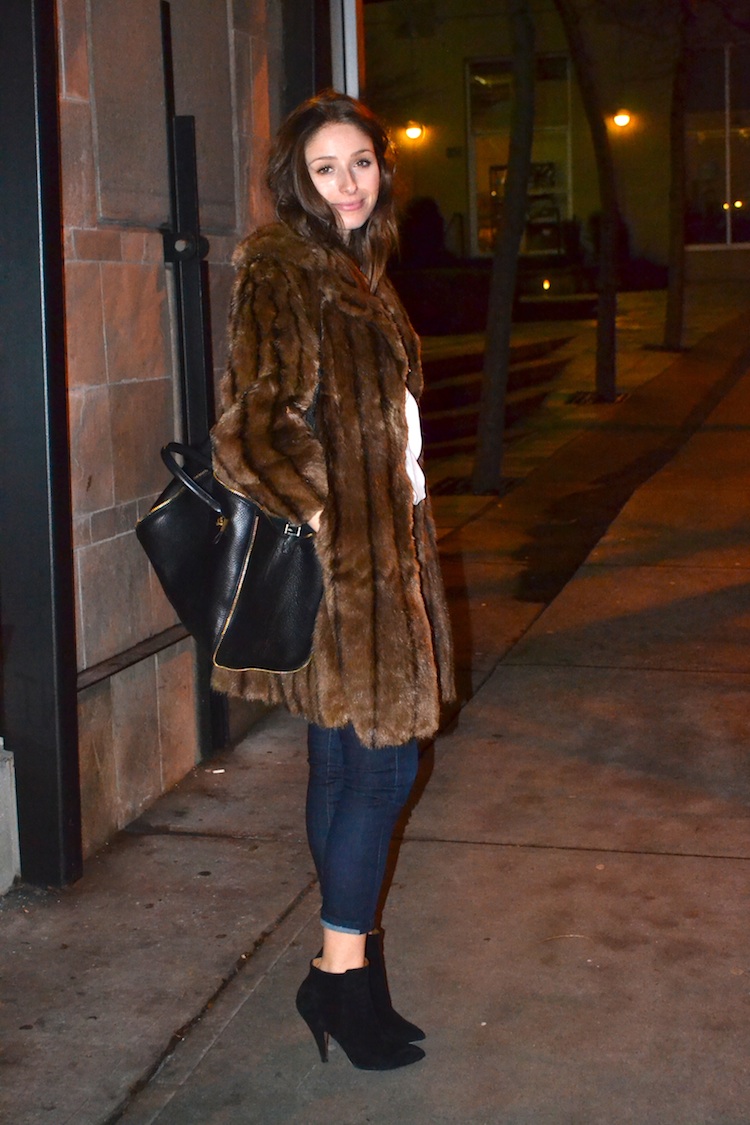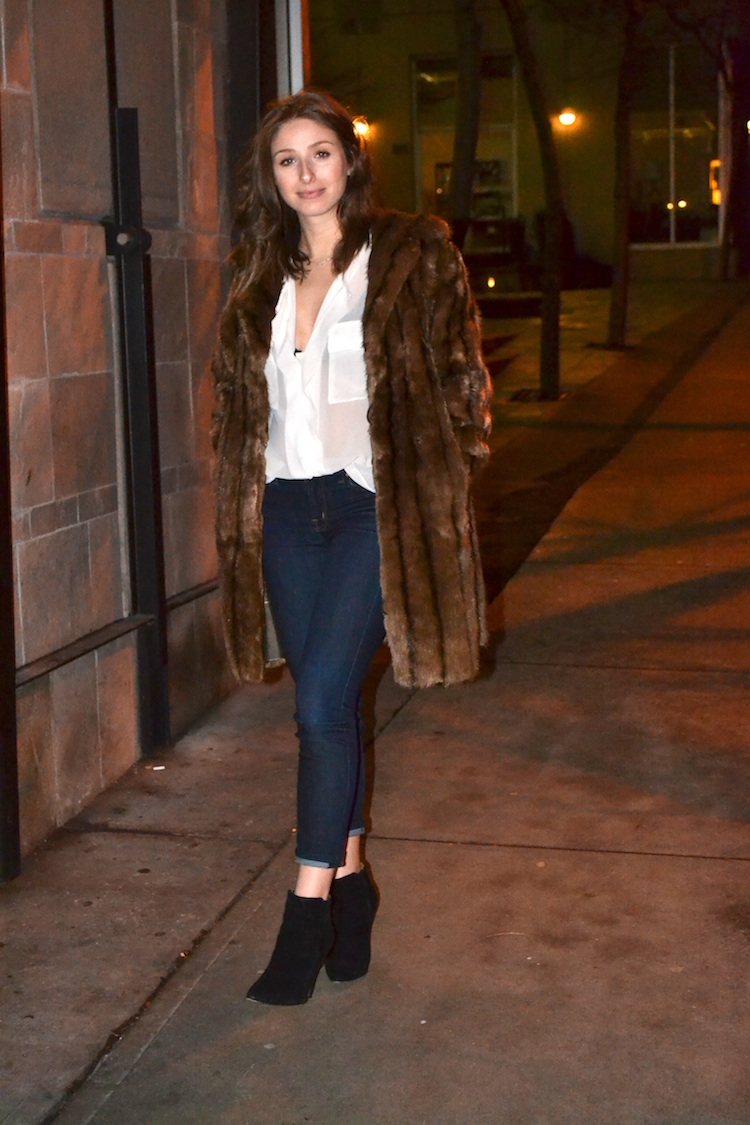 coat: vintage c/o Shoppalu | jeans: J Brand (similar, save) | boots: Aldo (similar) | bag: Zara (similar, LOVE this)
happy saturday : ) and ps the movie was called "liberal arts."
pps. check out the brand new online issue of Framework Magazine, where I'm featured in the Holiday Blogger Panel (pg. 89)!