i actually really liked this outfit (hence the posting…) and funnily enough, my boyfriend hated it. he was like, "you want me to take… pictures… in that? are you sure?" YES MY LOVE. this is a good example of an outfit that boys just don't get and is much too complicated. why would you wear tights AND shorts? with a shirt tucked in? but honestly, i felt good in it and it was comfortable all day at school (very important)! basically what i'm saying is, dress for yourself. dress in what makes you feel sexy, hot, confident, awesome. it makes life just a little bit easier when you feel good in what you're wearing!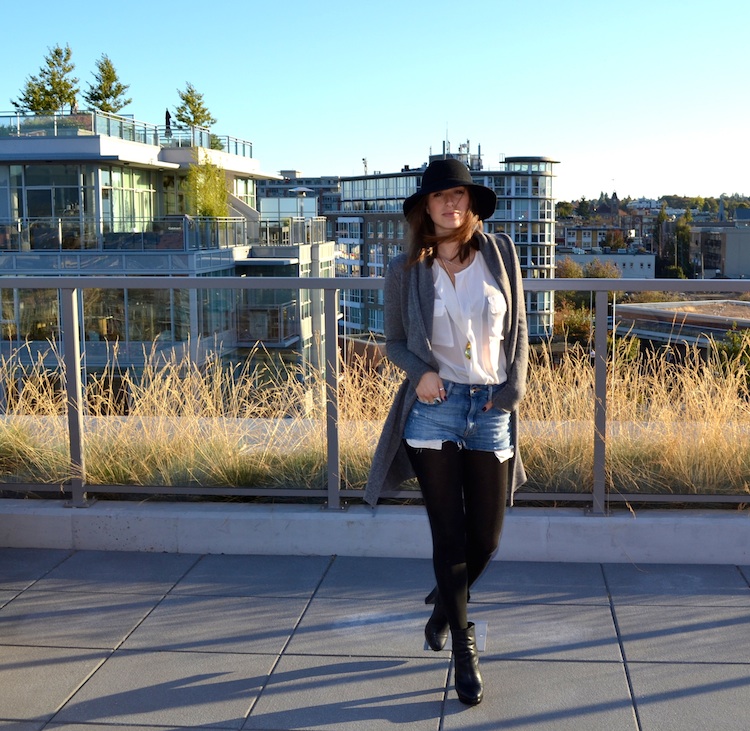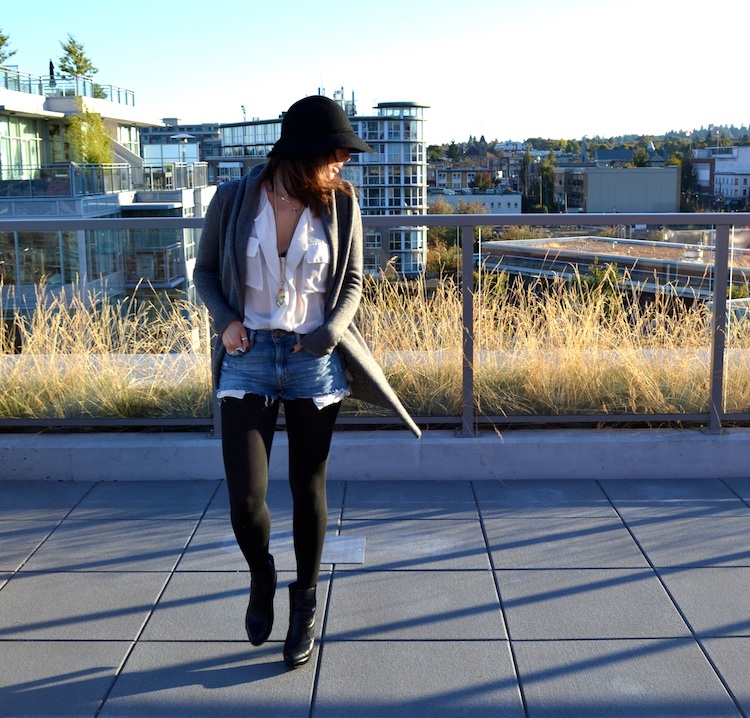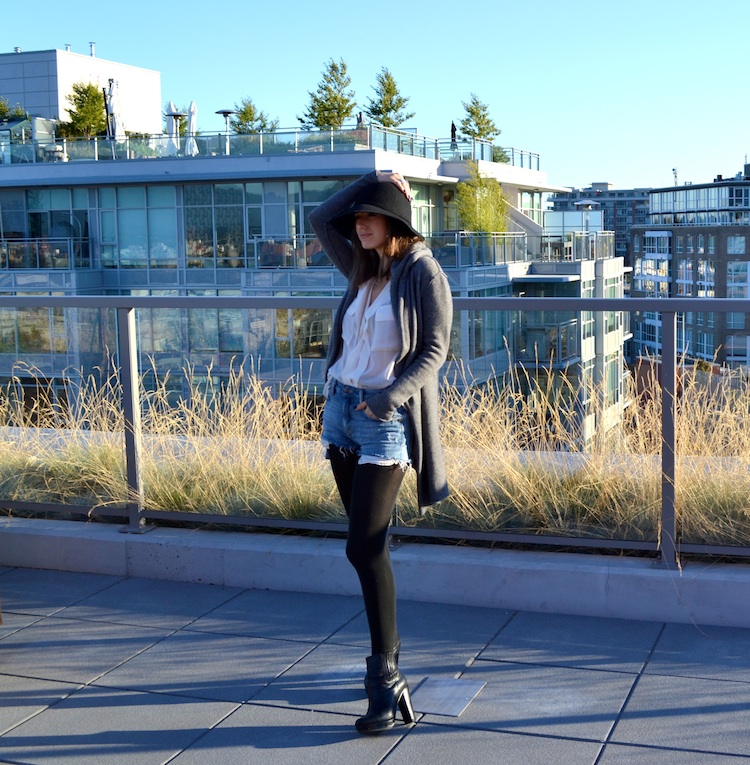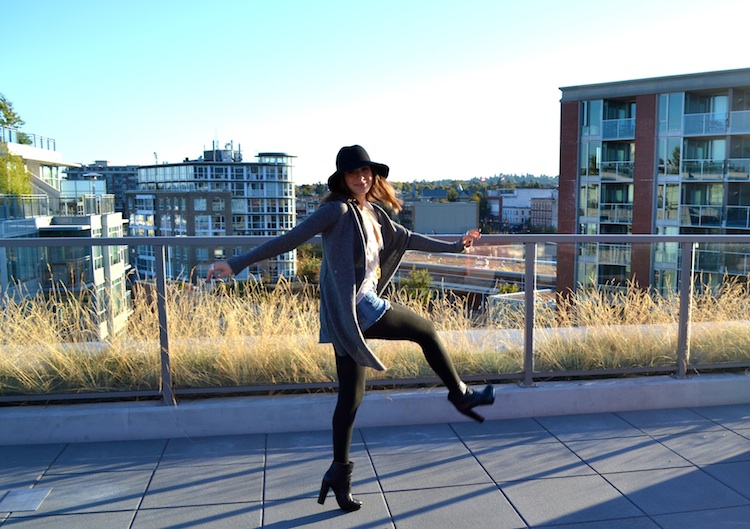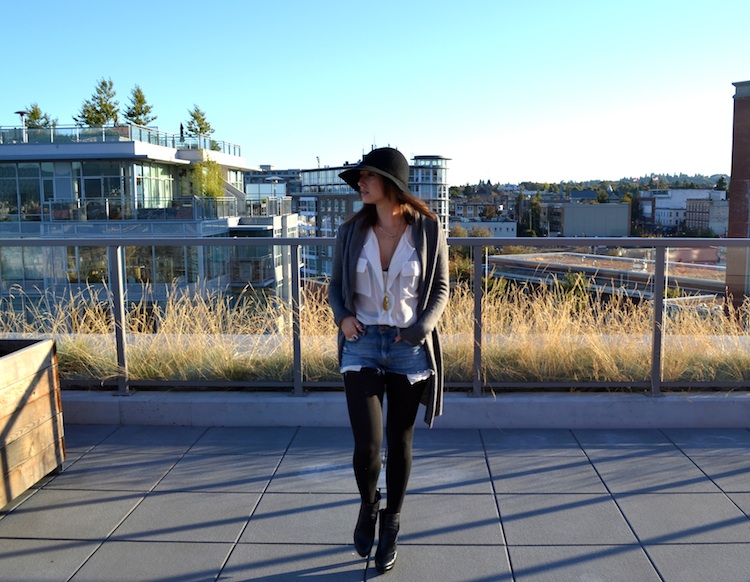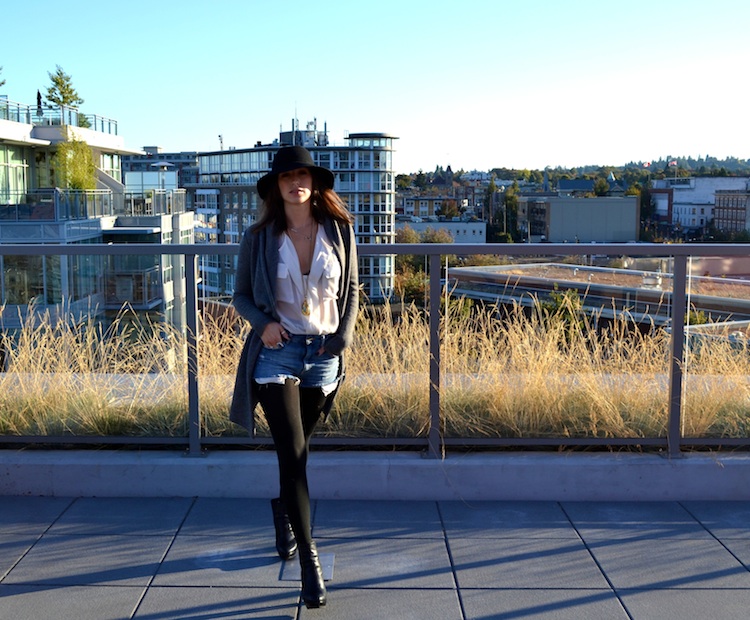 shorts: Ralph Lauren (splurge, save) | shirt: vintage (borrowed) similar here and here | sweater: Vince | boots: Trouve (splurge, save) | hat: Banana Republic (similar) | jewelry: Sovilj (similar here and here), Nadri, Dogeared Jewelry, vintage (similar)
wishing you all a wonderful wednesday. i can't believe it's wednesday already… i actually can't believe it's october and JUST starting to feel like fall, but we won't get into that. have a lovely day!