yesterday, my girlfriend and i hit up the Topshop Canada pre shop. it was very large and very overwhelming and very gorgeous. i ended up getting out of there without completely bankrupting myself, but not without 2 coats (eek!). the grey wool one in the following pictures is one that i loved so much i put it on right after purchasing (and ps if you are a student, be sure to let them know as you'll get 10% off!). we also popped into the Birks cocktail party and let me tell you, it was hard to walk out of there without buying a huge rock (just kidding). it was lovely and "bumpin," if you will, and it was so nice to meet some new people!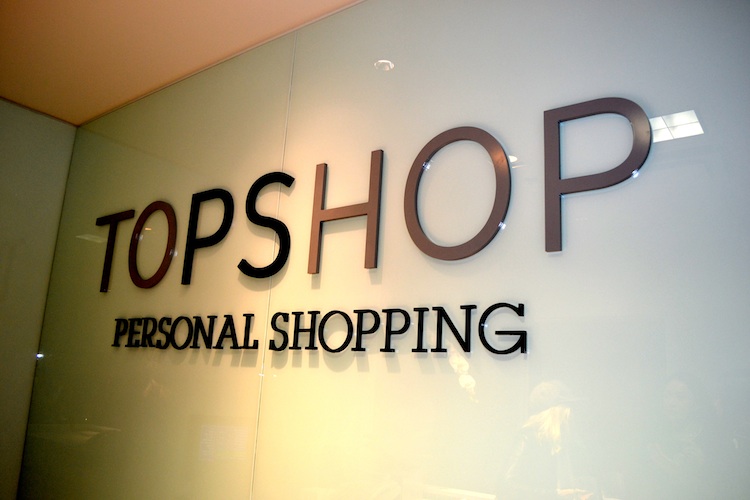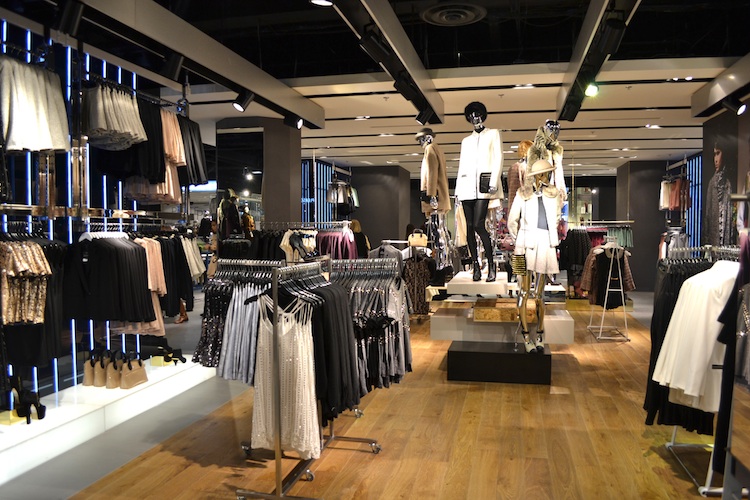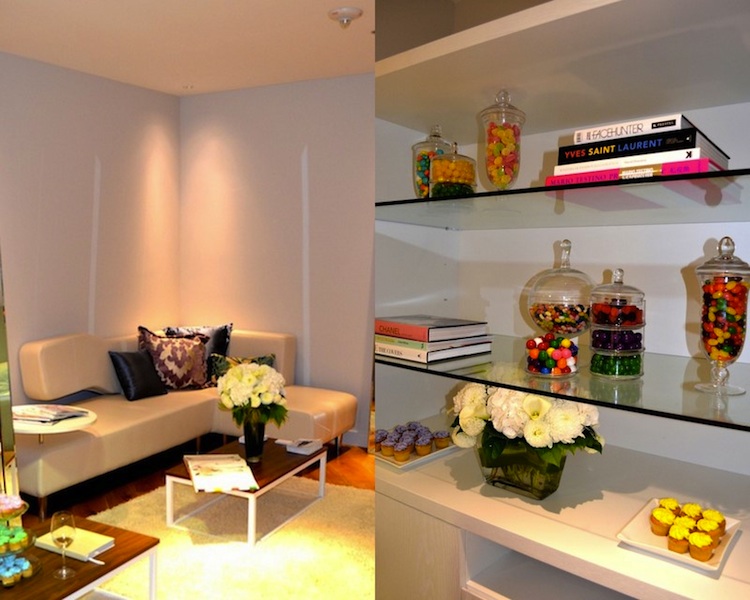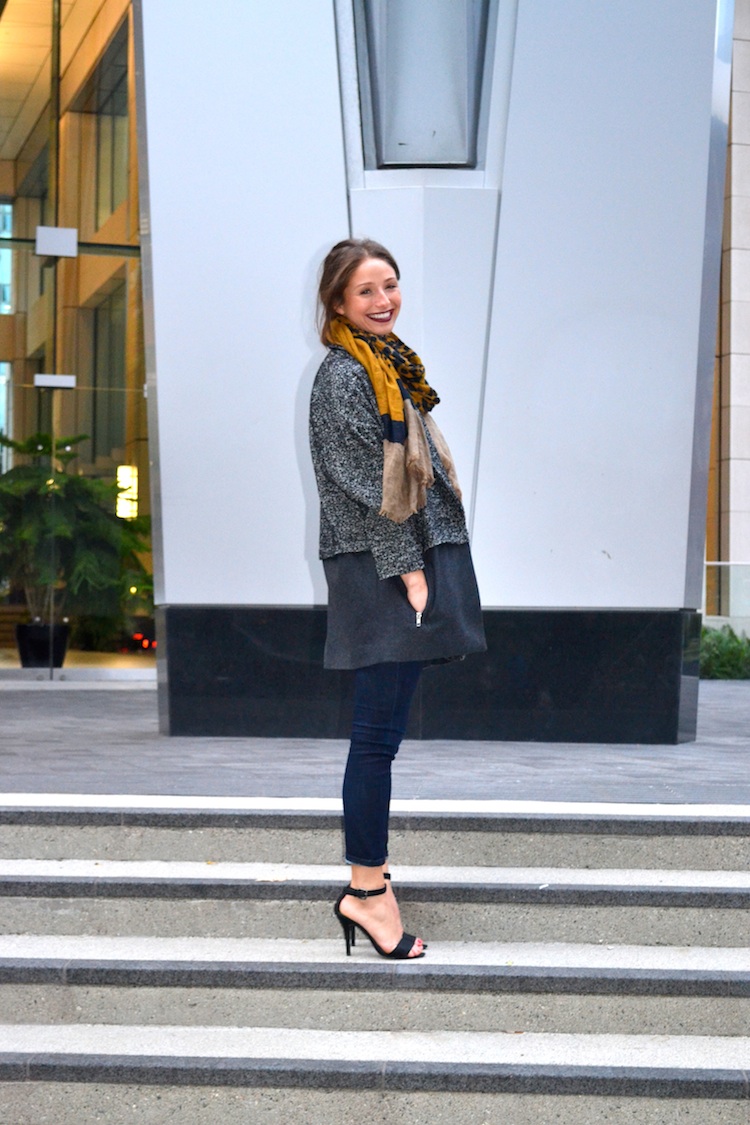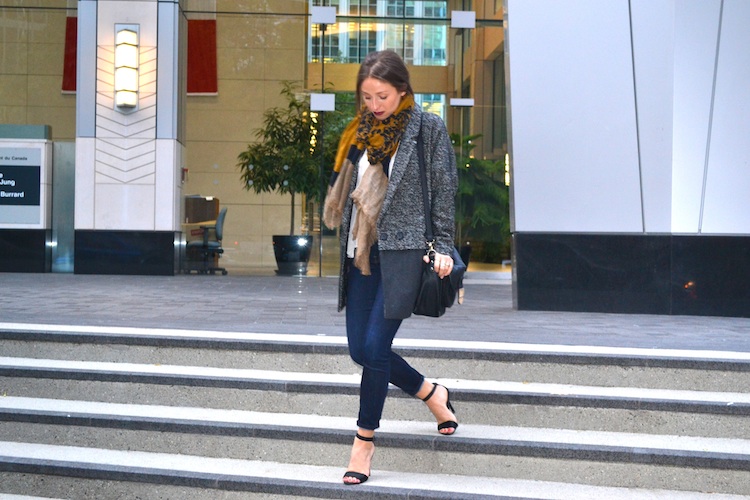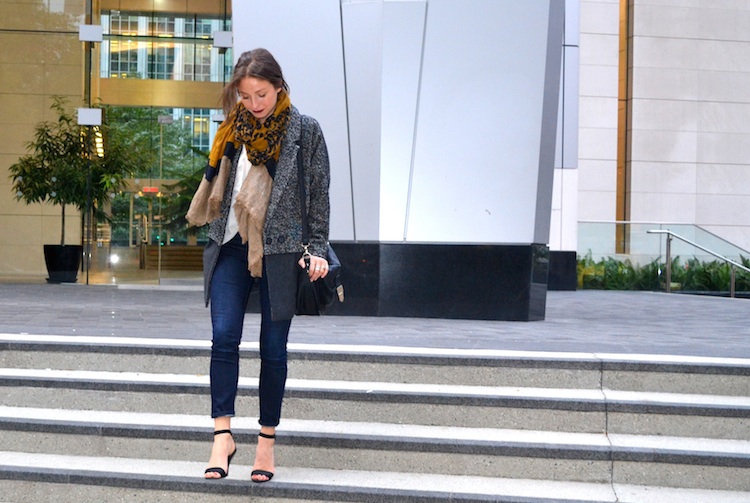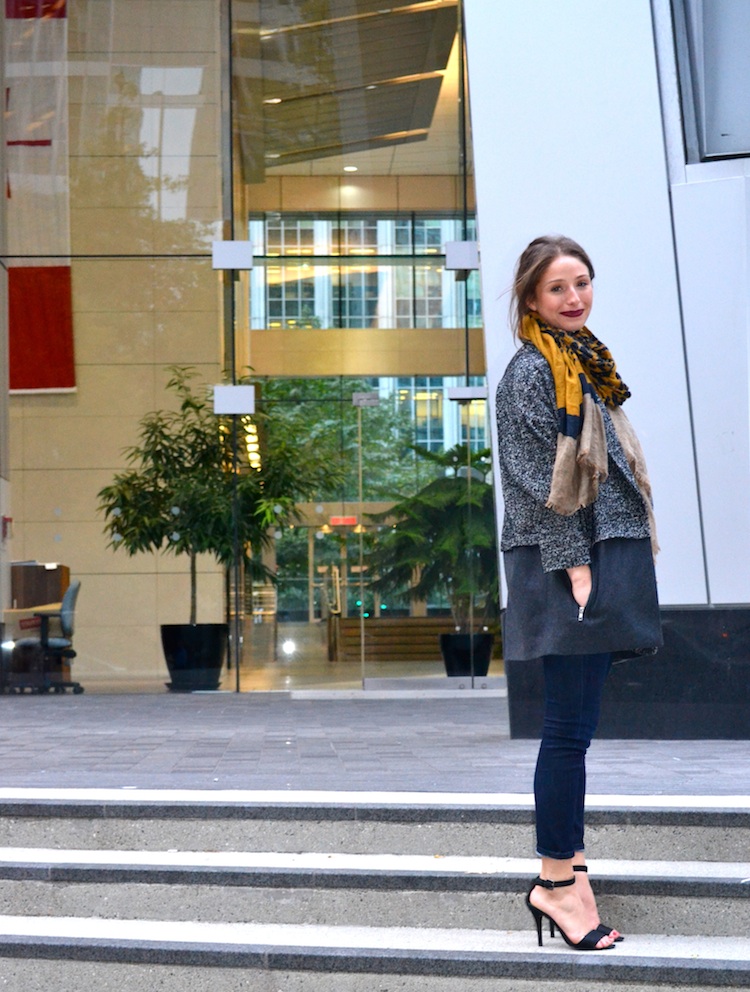 coat: Topshop (similar) | jeans: J Brand | scarf, shoes: Zara (similar here, here and here) | jewelry: Jeweliq, Nadri, Dogeared Jewelry, Banana Republic, Michael Kors, vintage | lipstick: Revlon in Wine Not (similar)
photos by Aleeza Khan Bradner
wishing you a lovely thursday and the happiest of birthdays to the love of my life and my main man, kitter. can't wait for friday to celebrate!