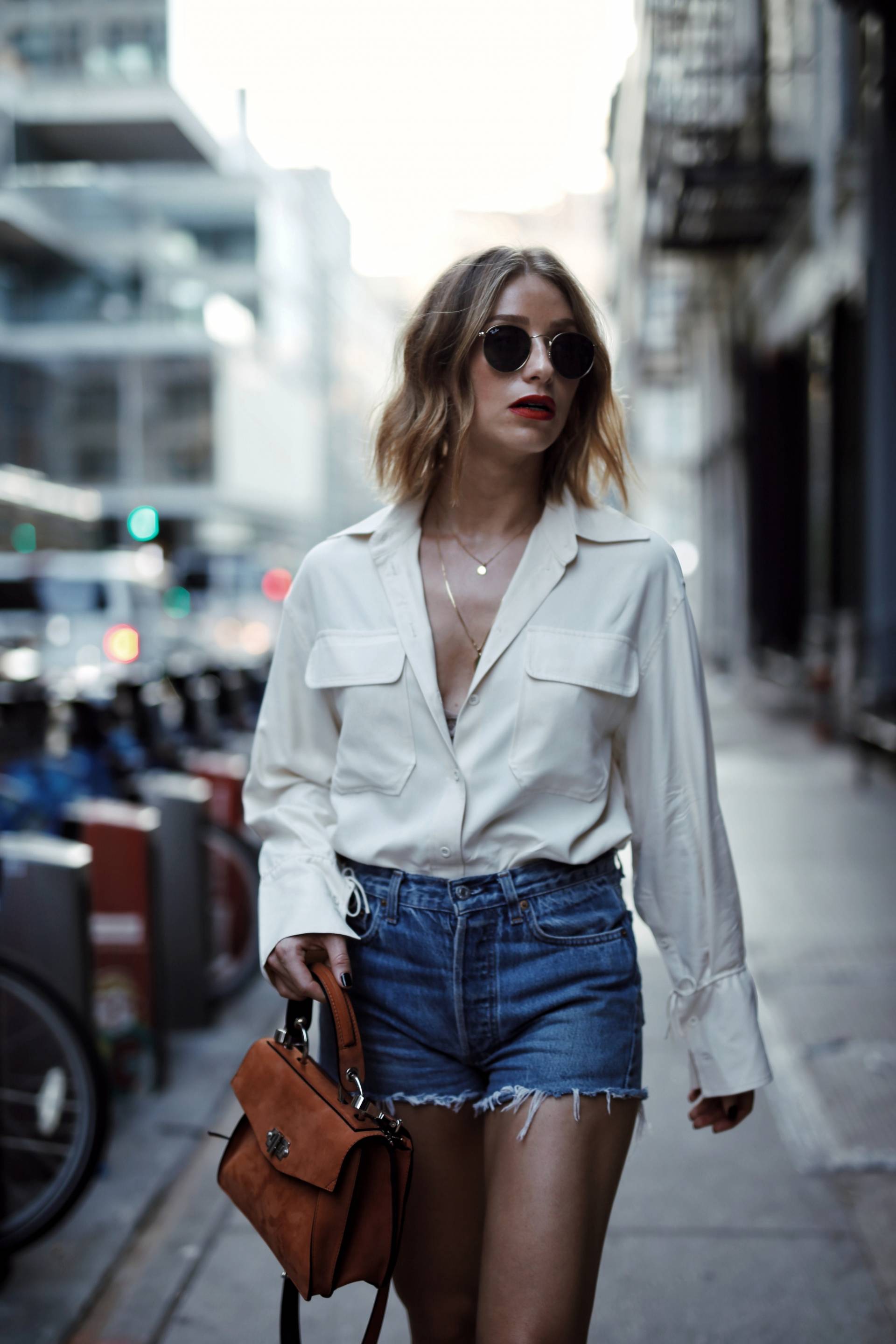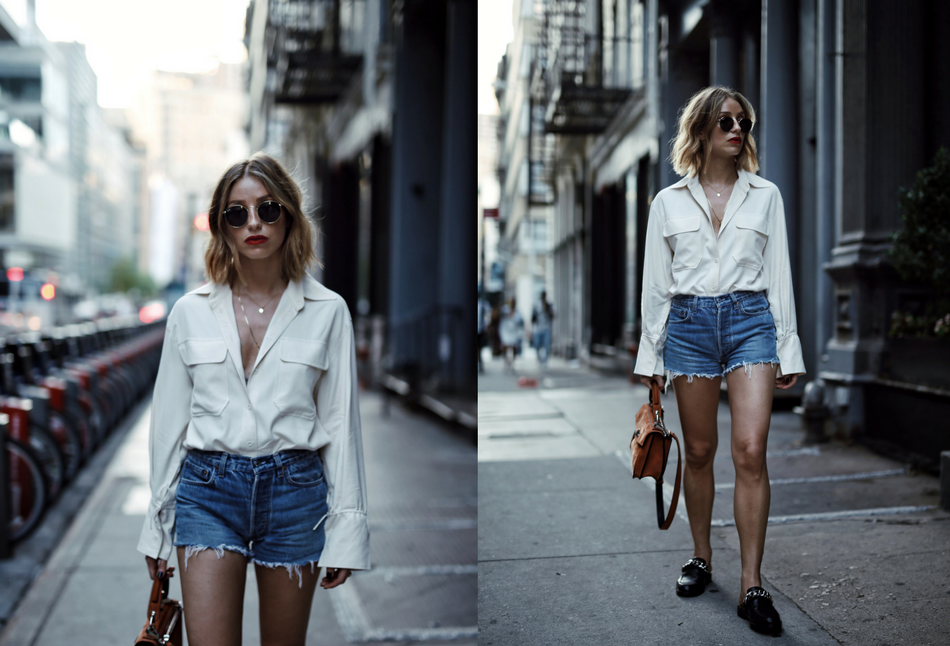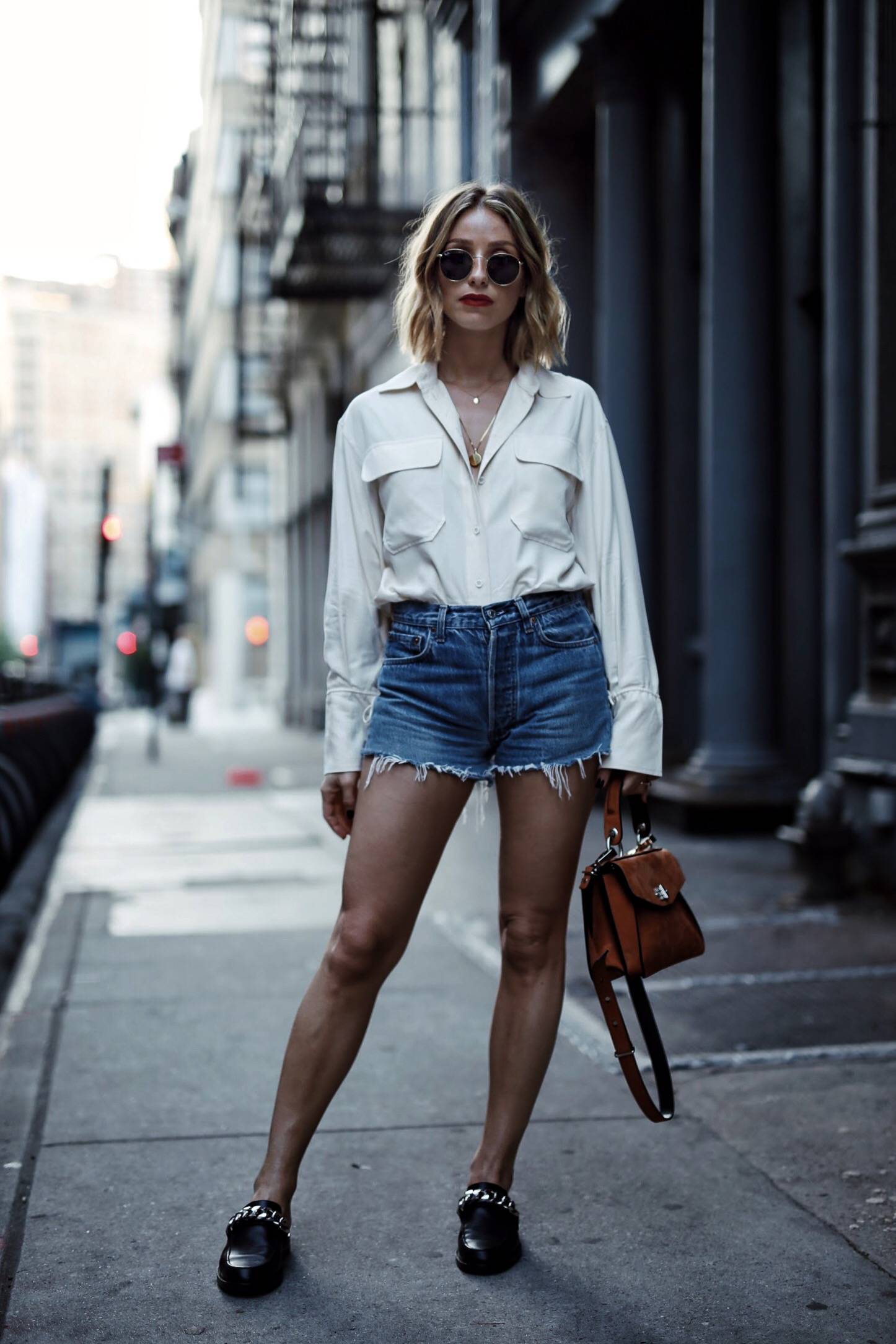 It's probably fairly obvious that I rarely dress outside my comfort zone (although I'm making more of an effort to!). I have staples – denim, moto boots, leather jackets and messy waves – that I feel good in, so that's what I always resort to. And I feel confident in my personal style, but sometimes I crave pushing myself when it comes to fashion. Especially during Fashion Month and when runway looks are circulating, I get inspired to try something fresh.
If you're wanting to push your own boundaries, my biggest suggestion is not overspending on an item. Here are 3 places to start:
1. JEWELRY
Before this year, I was all about dainty gold jewellery – nothing else. But after seeing chunky gold earrings everywhere, I bought a couple pairs and haven't taken them off.
2. BEAUTY
Makeup is another place I've been switching things up, namely with this blush-colored tutorial. I don't think I own a single piece of pink anything, but I'm in love with this current beauty trend. I'm also adding more colour into my wardrobe, starting with my makeup – this red lip has become a fav!
3. SHOES
Without spending a ton, you can absolutely play around with shoes. I've found some of my favorite pairs at places like Forever 21 and H&M. If you end up trying something new and hating them, you won't completely break the bank.
Aritzia blouse | Levi's denim shorts | Givenchy slides (save version here) | Proenza Schouler Hava bag | Cuchara Kitson necklace | Lisbeth necklace