When I find an item I love, I wear it to death – which is the current case with these Balenciaga boots I got a while back. They quickly became a constant in my wardrobe rotation, and are one of my favorite purchases ever. I was somewhat hesitant when I bought them – would I wear them enough to justify the splurge? – but luckily, I have. They pair well with dresses, denim, and even floral numbers, which you can see in this post. Ob-sessed!
1. BOHO DRESS
I'm not the girliest girl, especially when it comes to fashion. If I am wearing something feminine, like a floral boho dress, I want to add edge to the look. The boots serve as the perfect mix of feminine and masculine vibes, and they're somewhat unexpected (which I appreciate).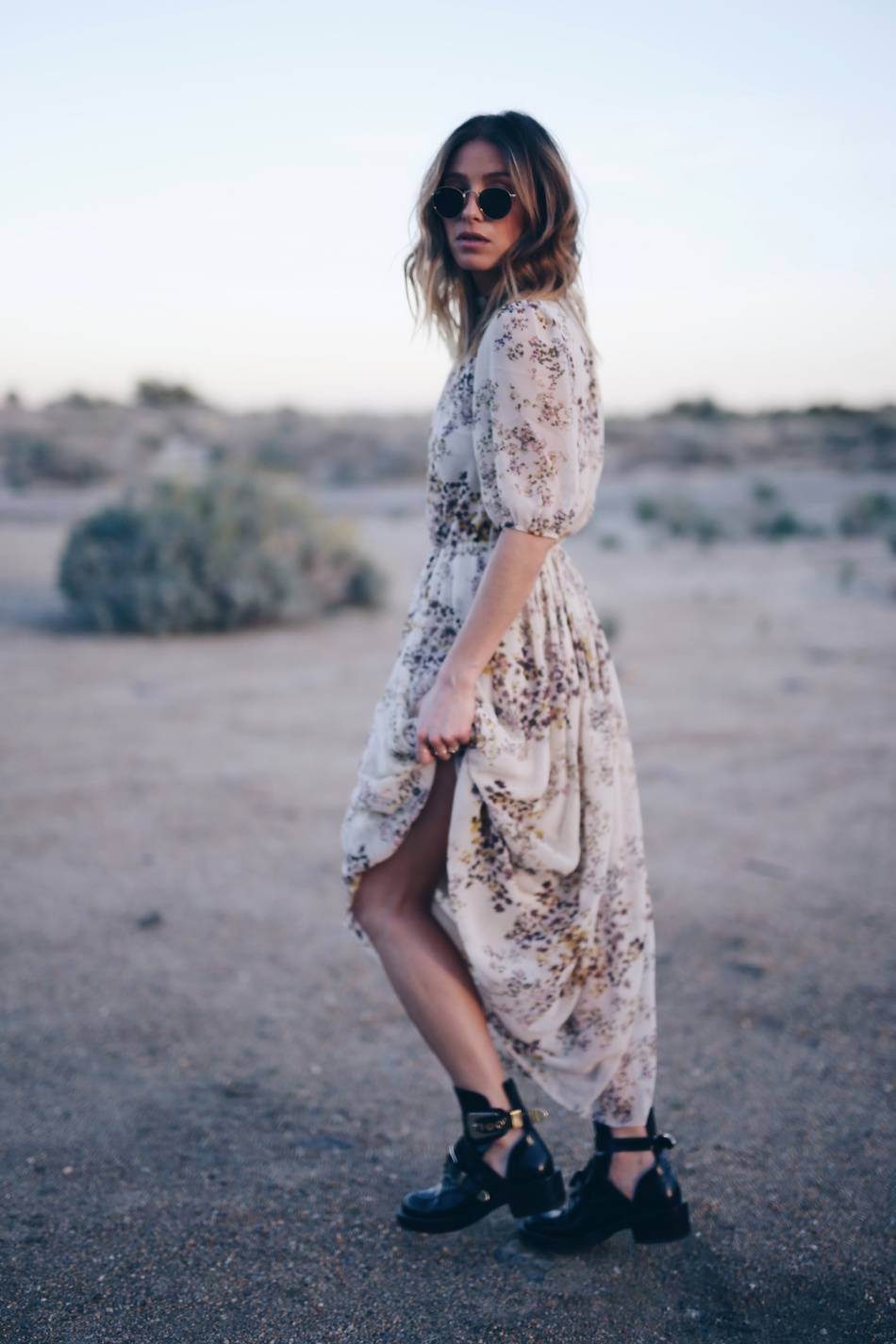 2. CUT-OUT LITTLE BLACK DRESS
Similar to the look above, this style is all about balance. The dress shows skin and is playful, yet the boots keep things interesting.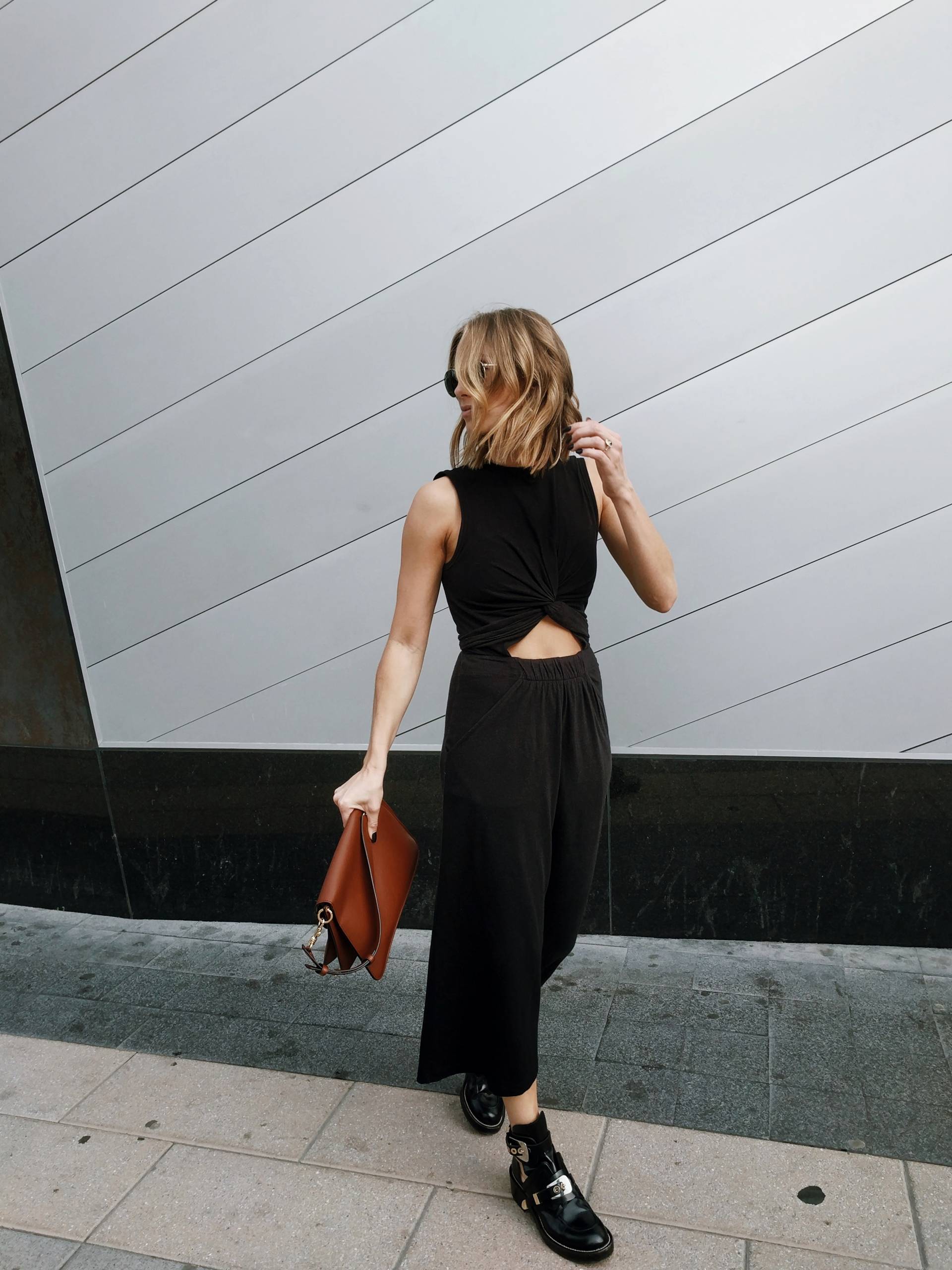 3. STRIPED SHIRT + VINTAGE DENIM
This is an ideal outfit for me. Mules or booties would look great too, but I love the detail the boots add to this basic look. Plus, I like the way cropped, raw hem jeans look against the boots.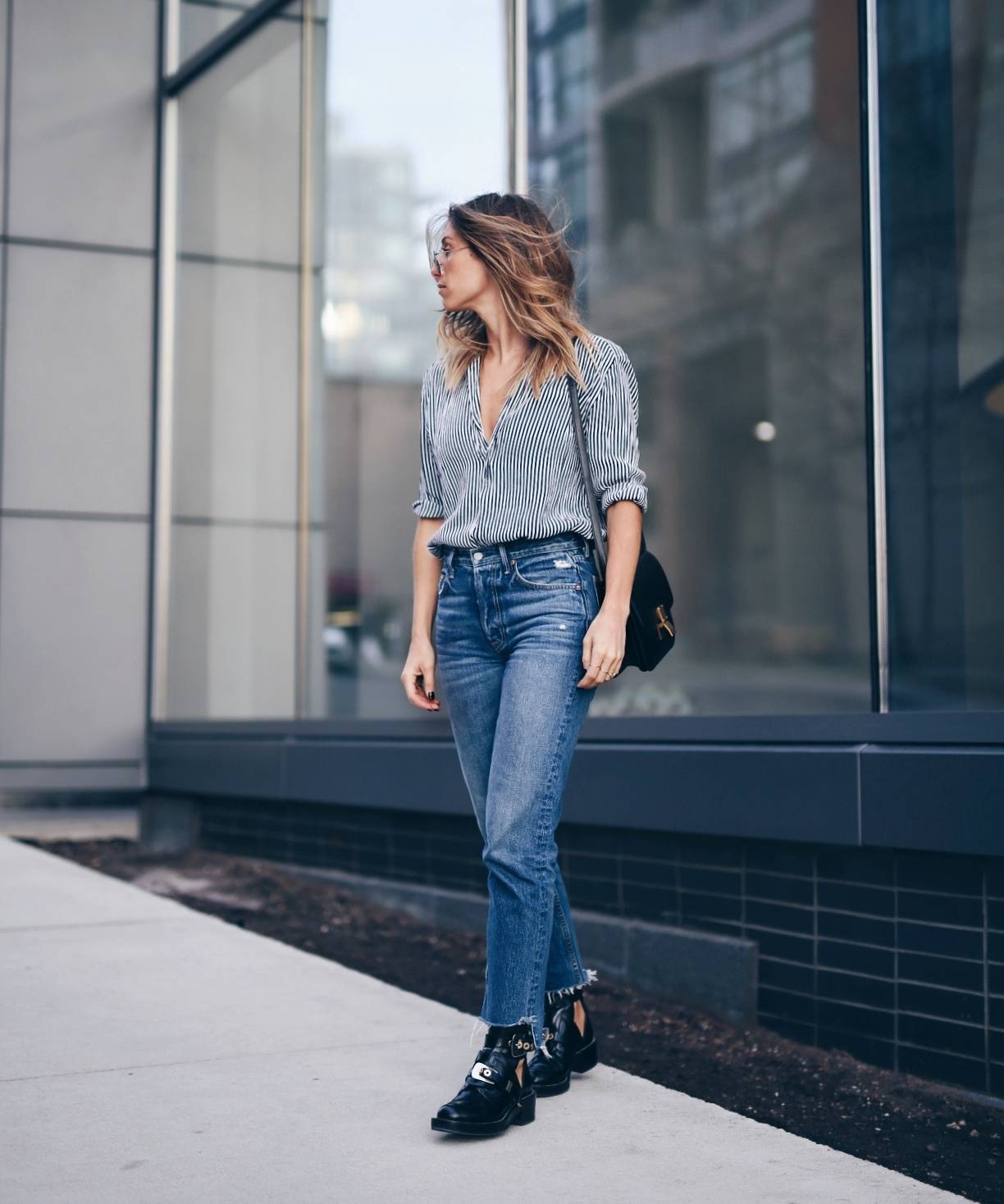 4. LITTLE WHITE DRESS
Black and white is always a go-to color scheme for me. Perfect way to wear a "summer" dress into cooler months, too.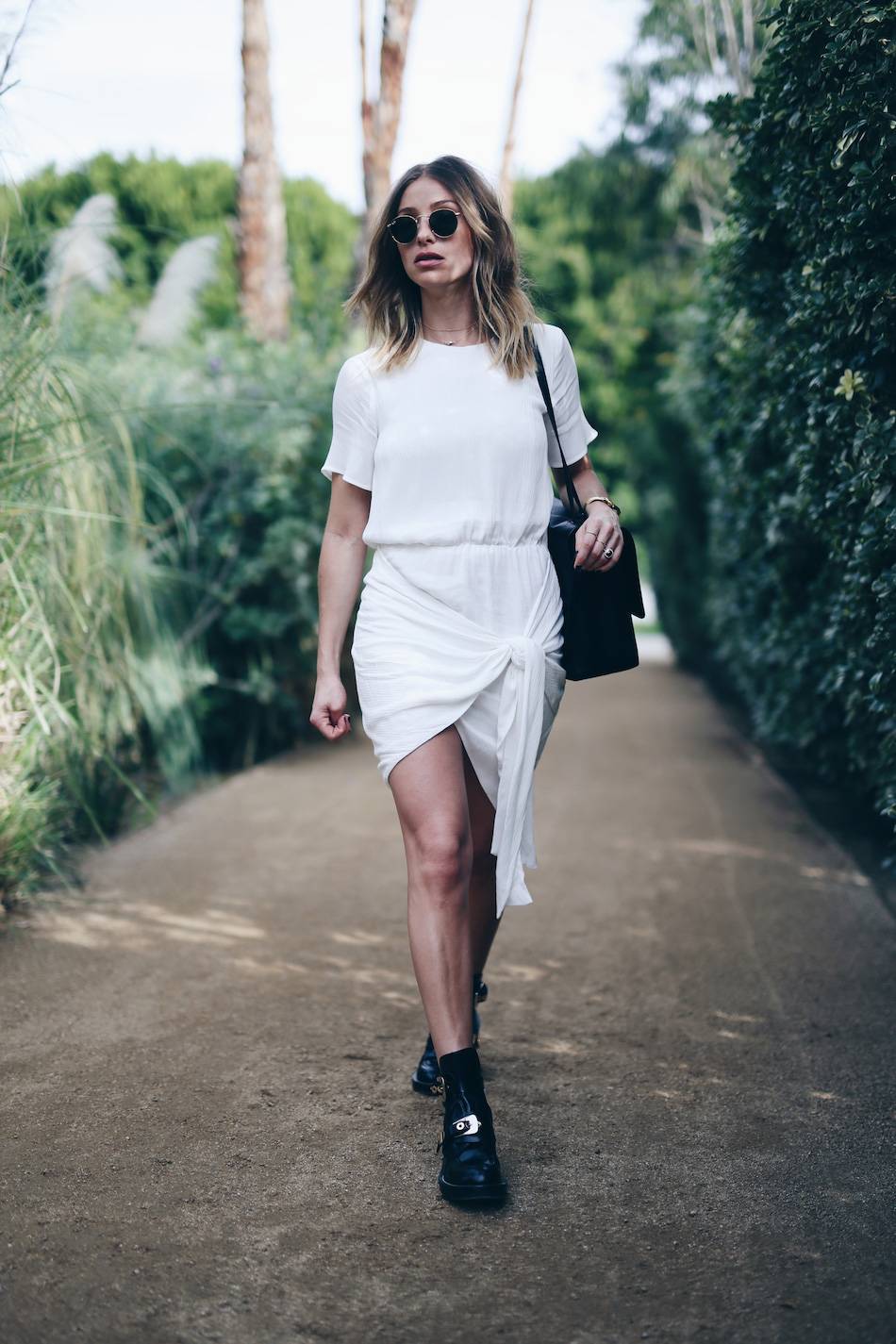 5. FLORAL DRESS + PLAID BLAZER
As evident by this post, the plaid blazer is everywhere this season. I personally think the blazer looks rad over a girly, feminine dress, and the boots give it street style appeal.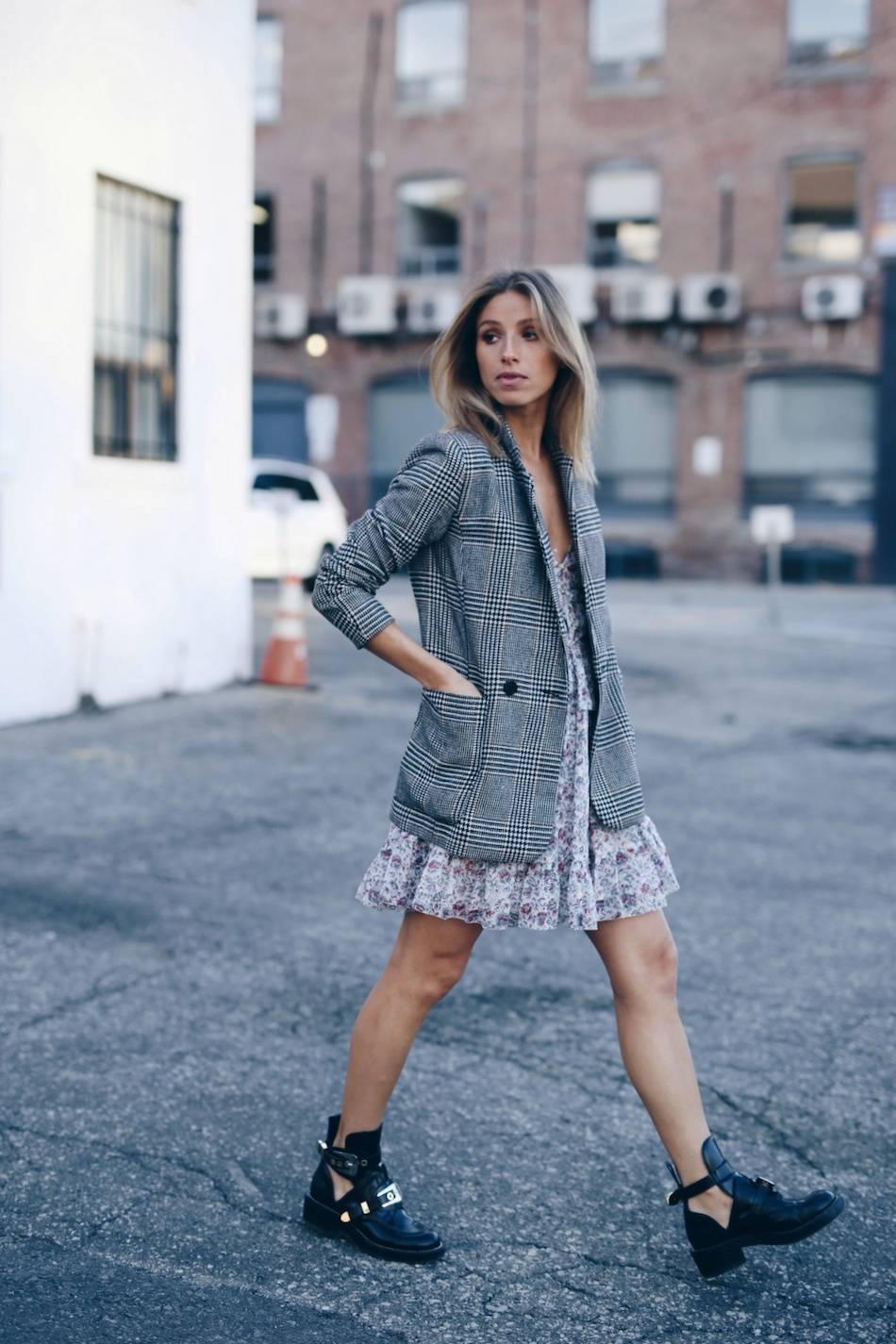 6. LBD + BOMBER JACKET
Another go-to outfit for me. An LBD, a bomber, and moto boots. I'd wear this to brunch, on a date with A, or to a work meeting. An easy transition outfit for fall, as well.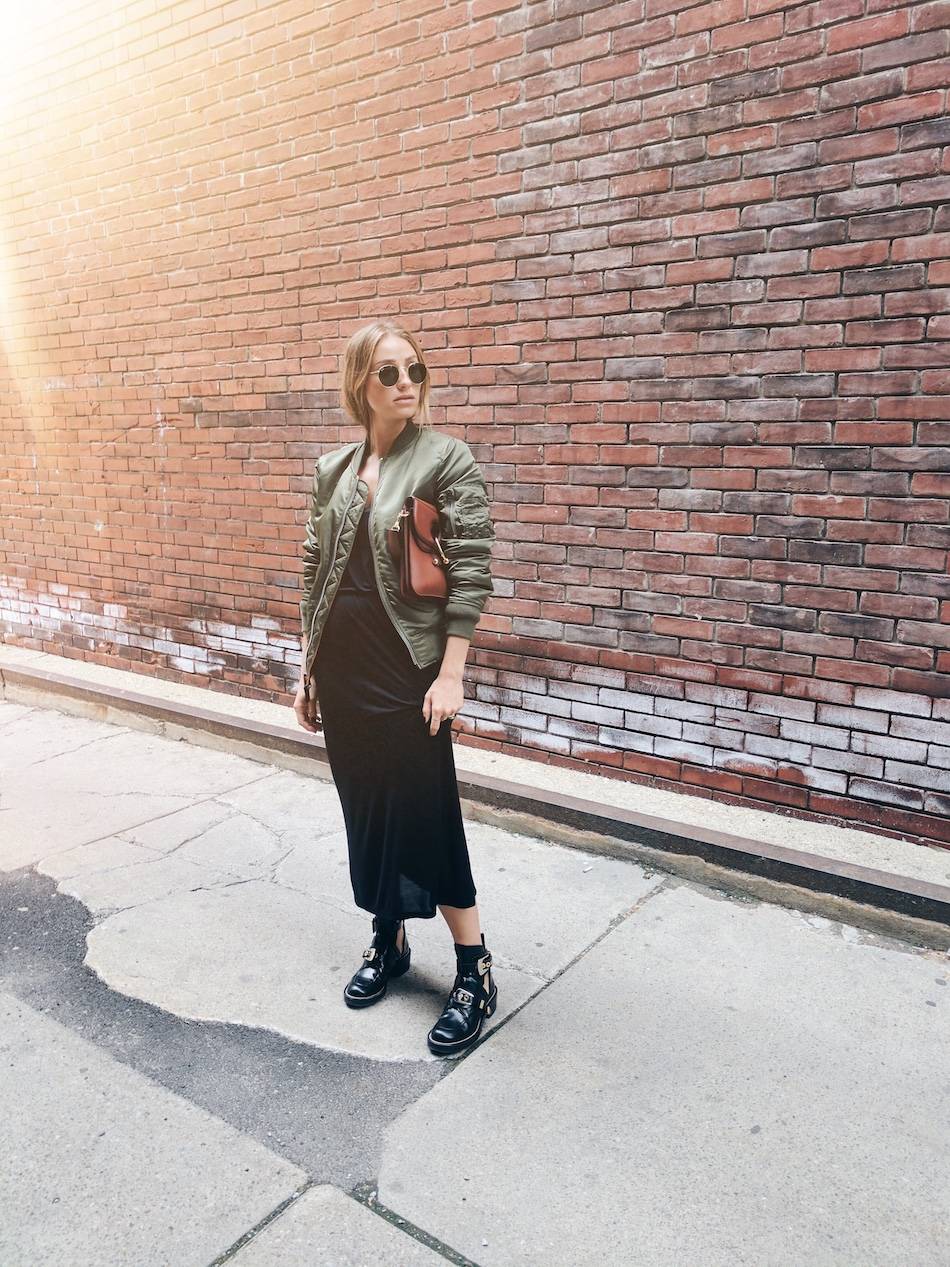 7. DENIM SHORTS
I'm a sucker for cutoffs and boots. The look is unexpected and fresh, and it takes denim shorts from summer to fall easily. And I mean, it doesn't get more comfortable.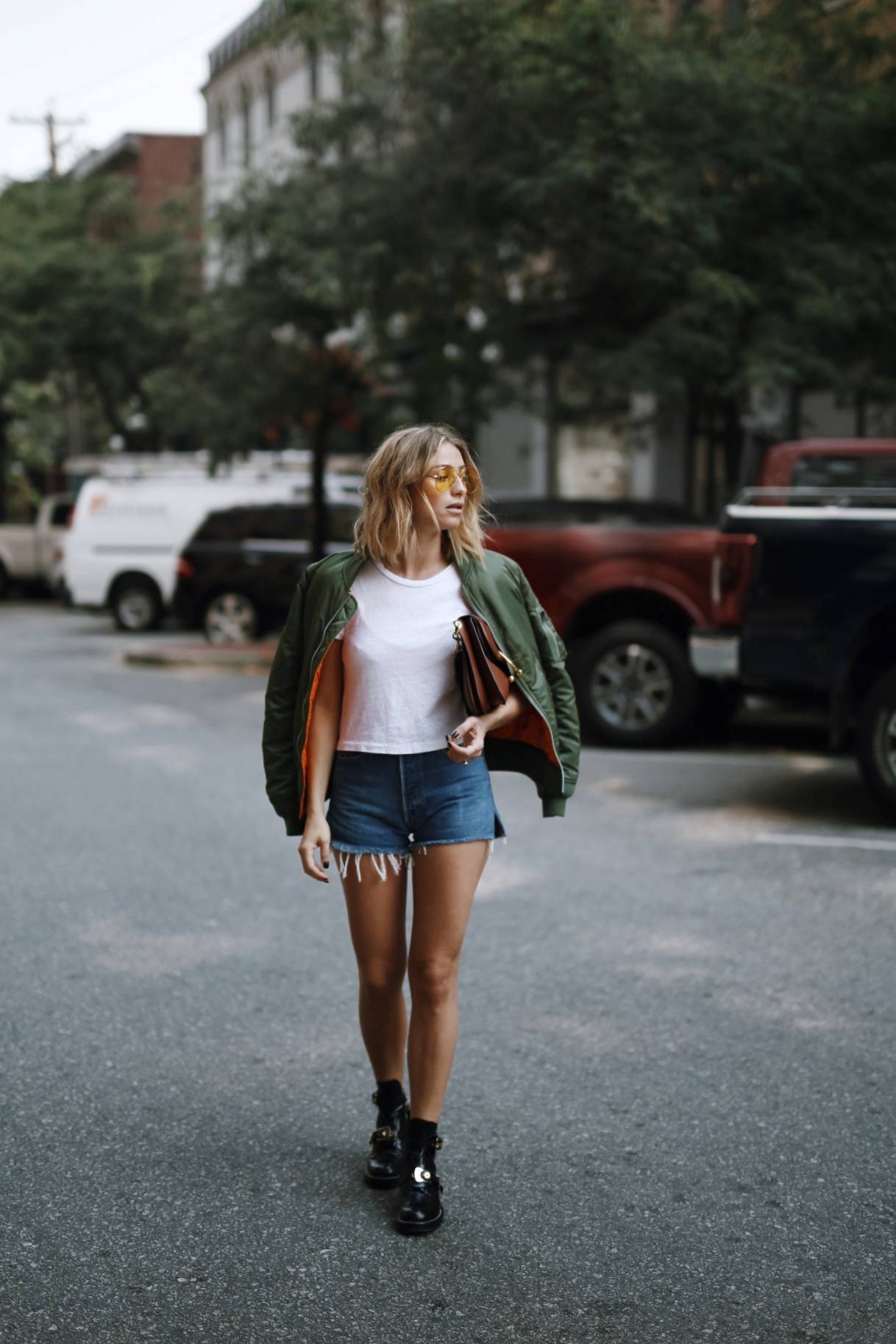 How would you style these bad boys?