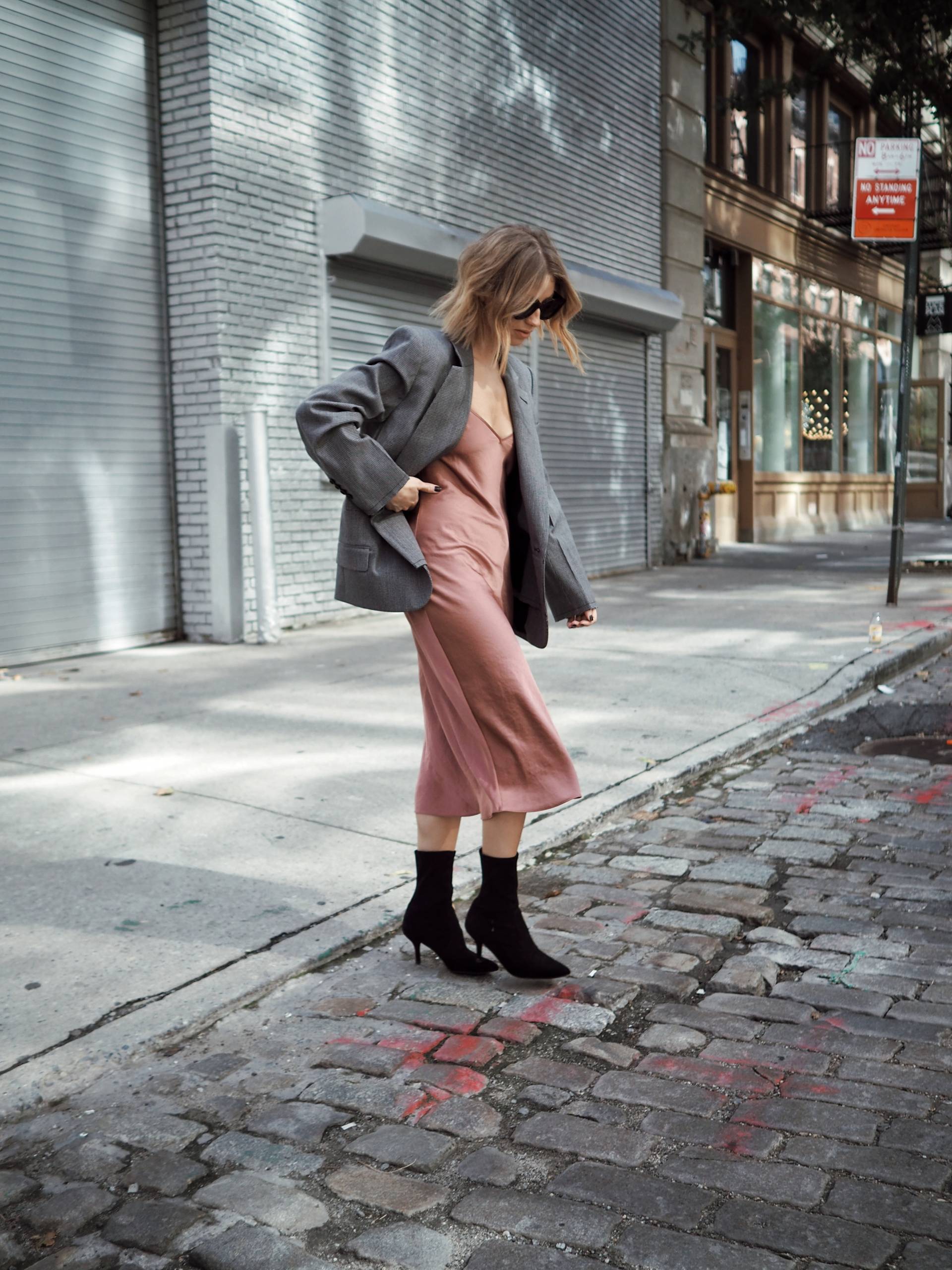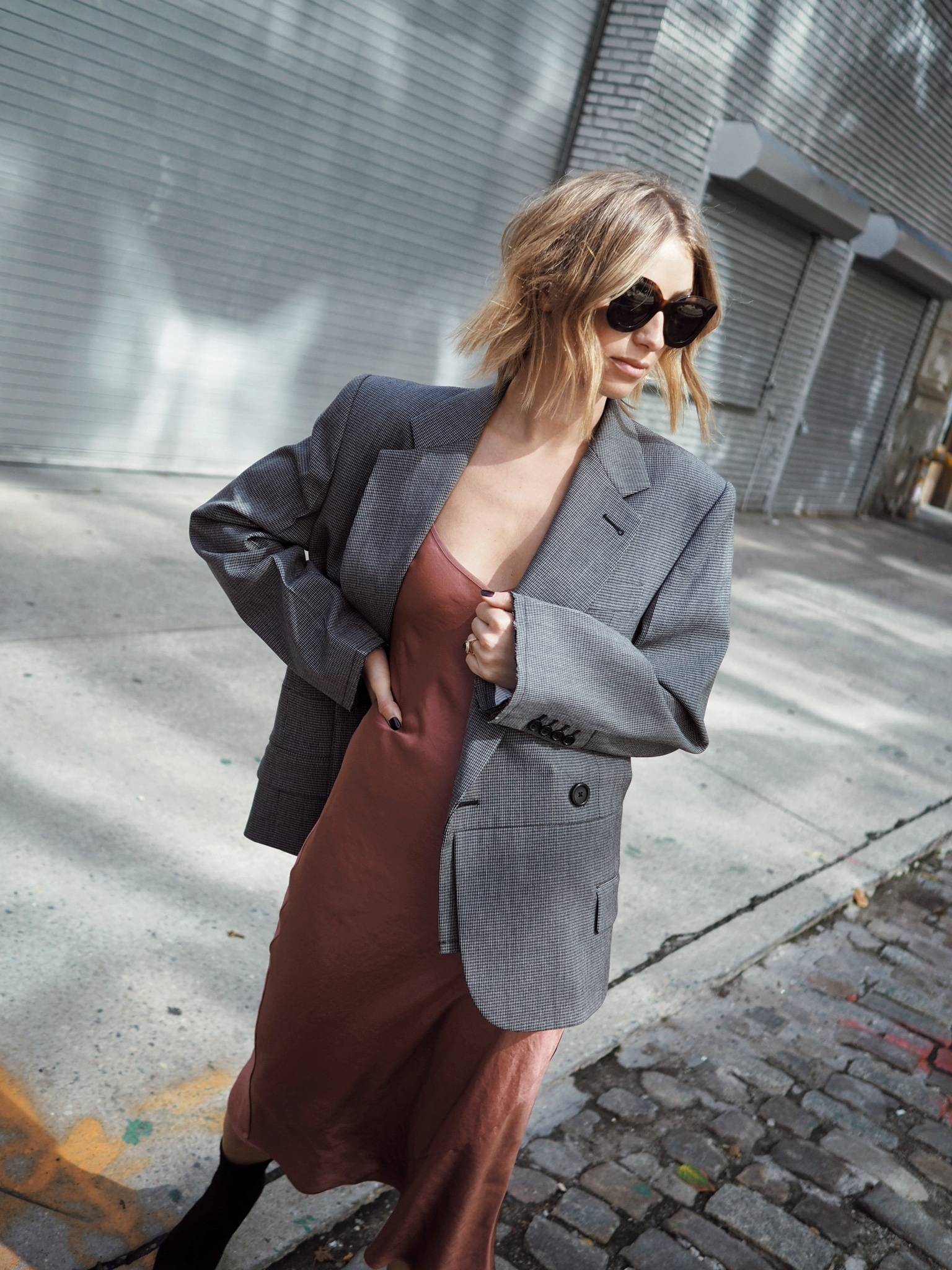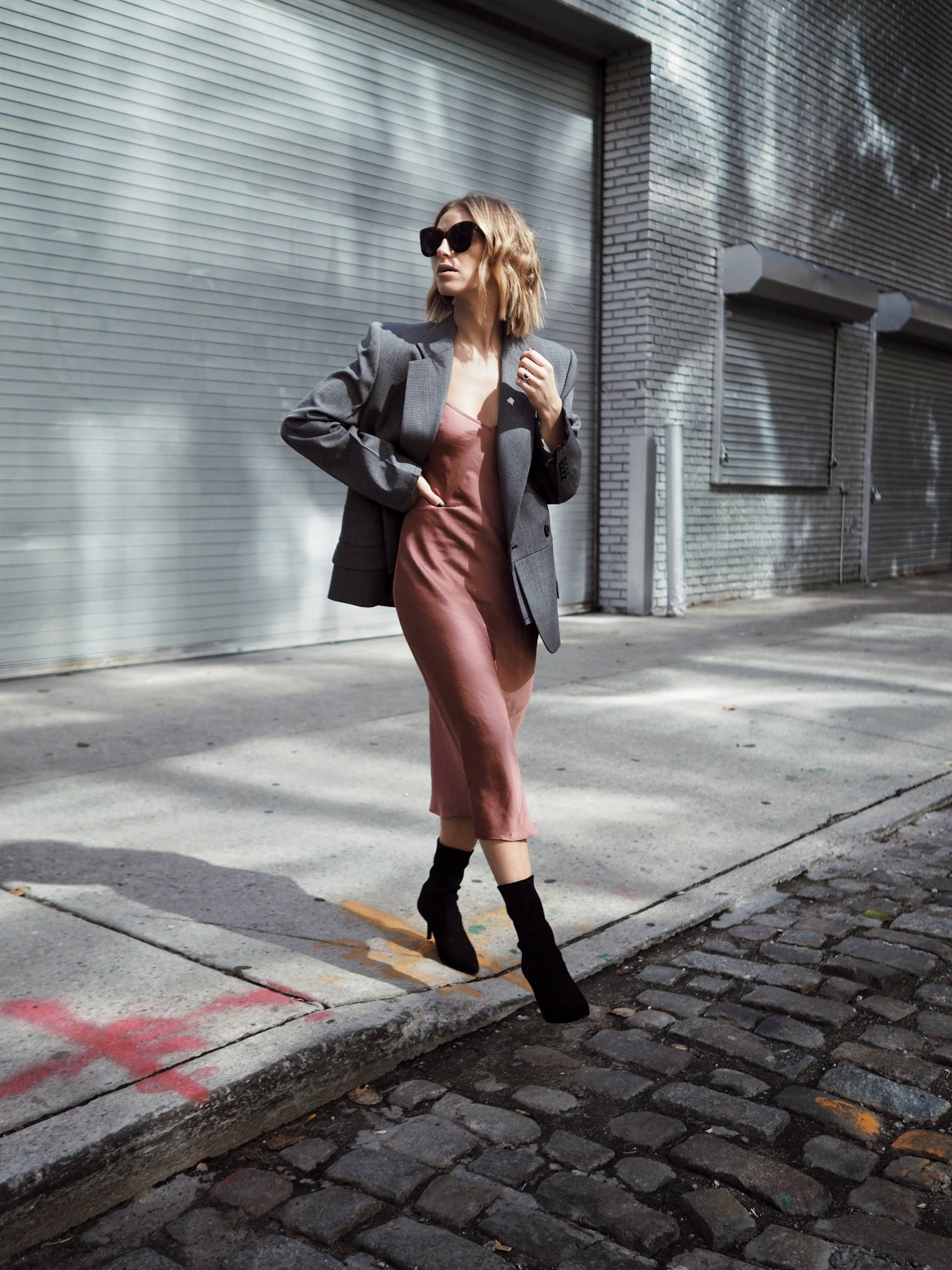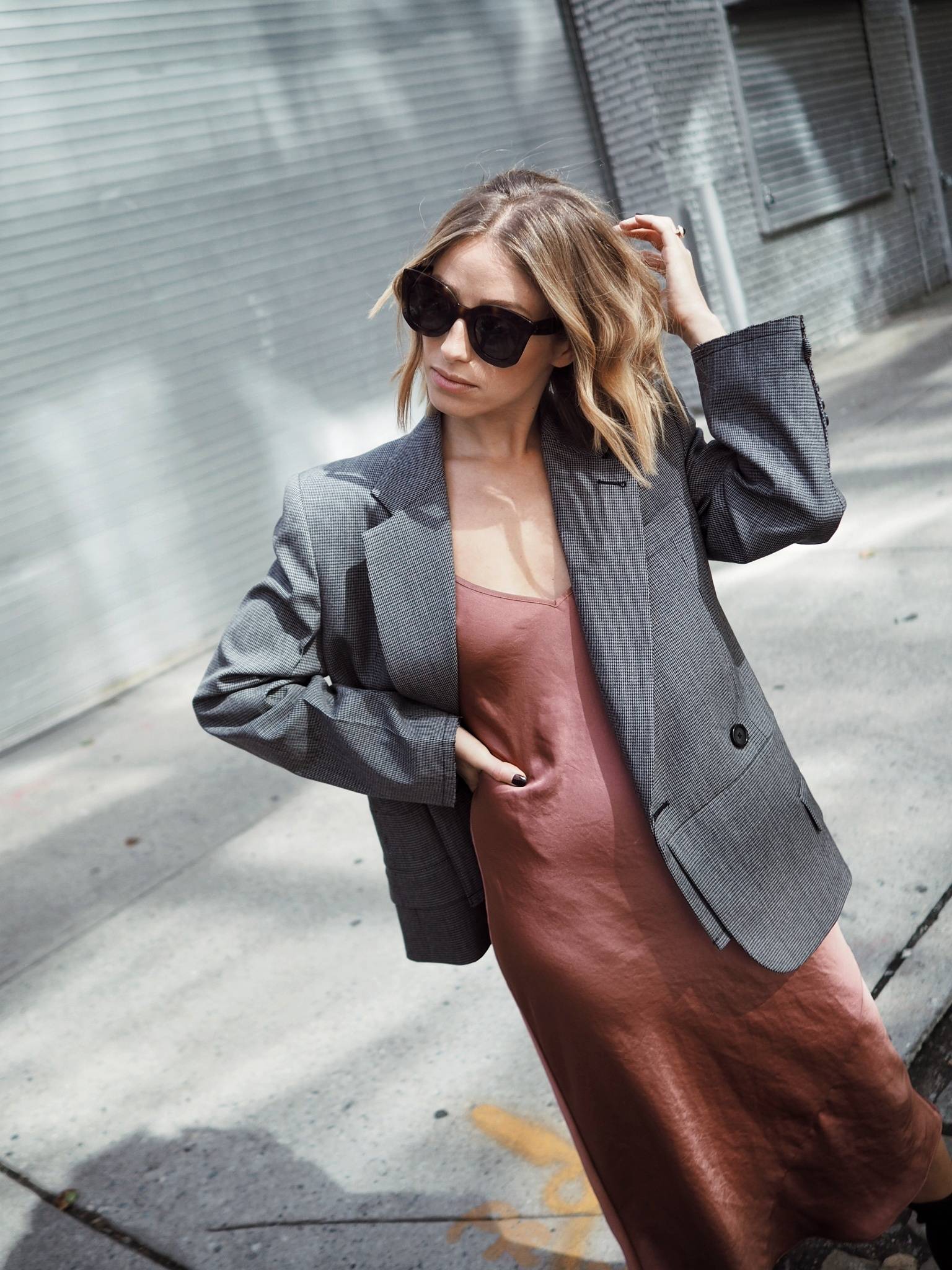 It may not be fall in New York (how is that even possible?!) but I am already living in my go to fall outfit. I have always found the simpler the outfit, the more I wear it, and the more effortless it looks. Basically, it's 3 pieces:
1. SLIP DRESS
This has been a staple of mine all summer (and all last fall as well, actually) and it transitions perfectly into cooler months.
2. BLAZER
You already know how I much I love a good blazer and I've also declared it the One Trend to Wear for Fall, so why haven't you bought yours yet?!
3. BOOTIES
Ok, all of these pieces are staples in my wardrobe. Bootie styles may update season to season, but I will never stop wearing them.
This can easily be dressed up or down (with heeled or flat booties, a structured or more casual blazer) and it super comfortable in the transitional weather.
Helmut Lang blazer | Aritzia slip dress | Stuart Weitzman Cling booties
photos by Alexander Liang
taken in Soho during NYFW 2017