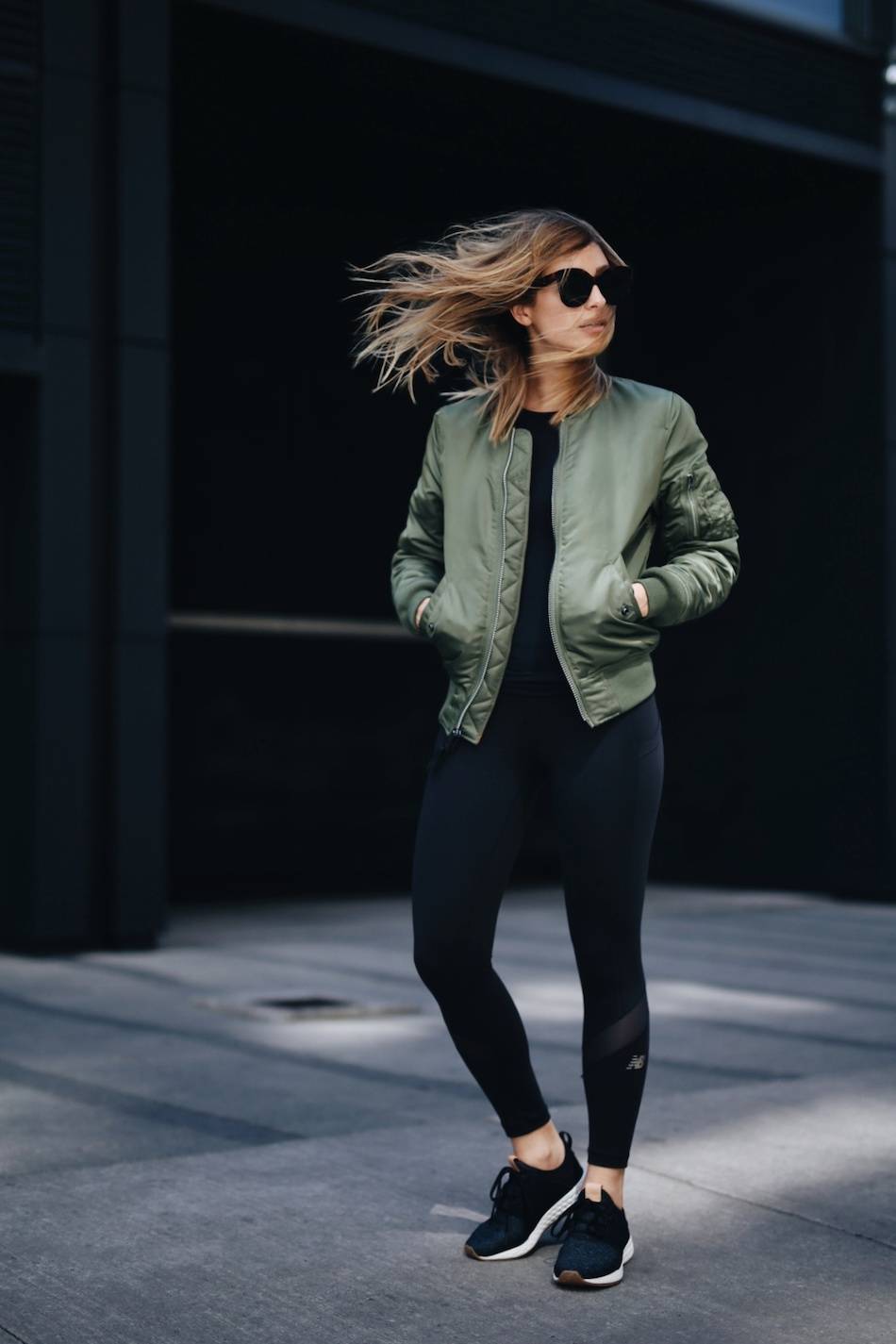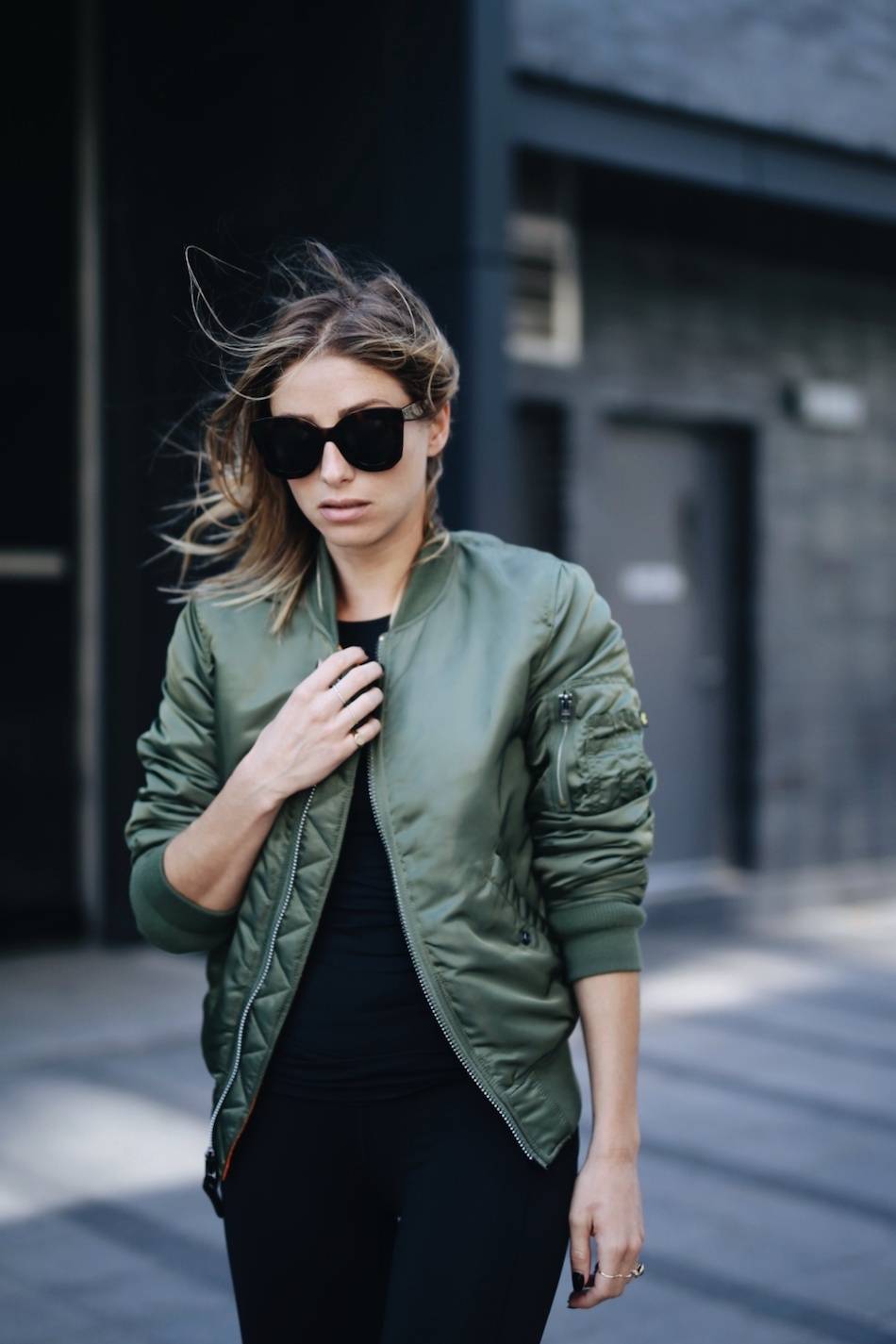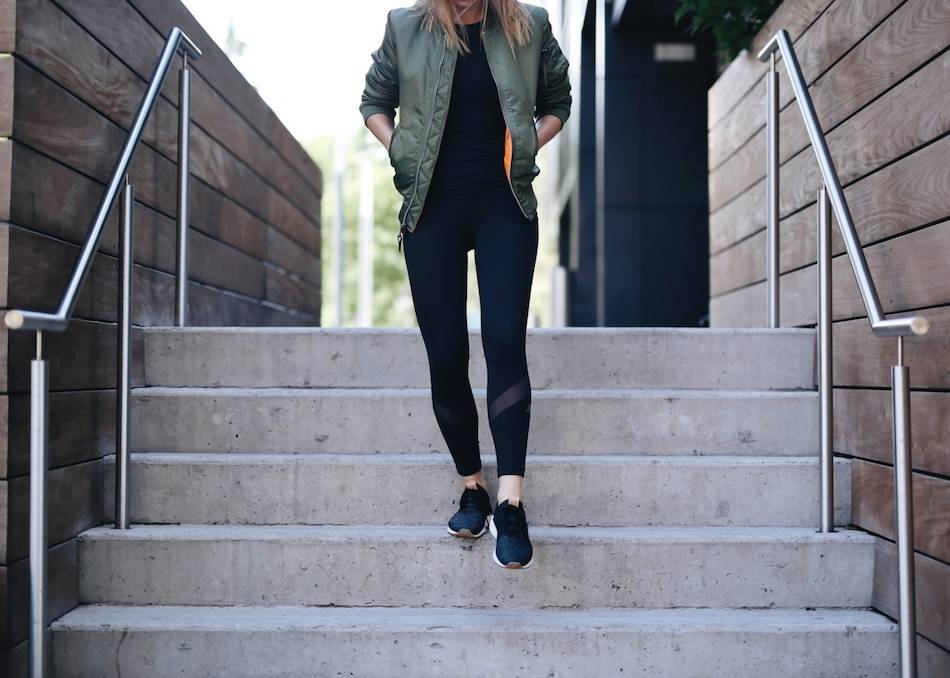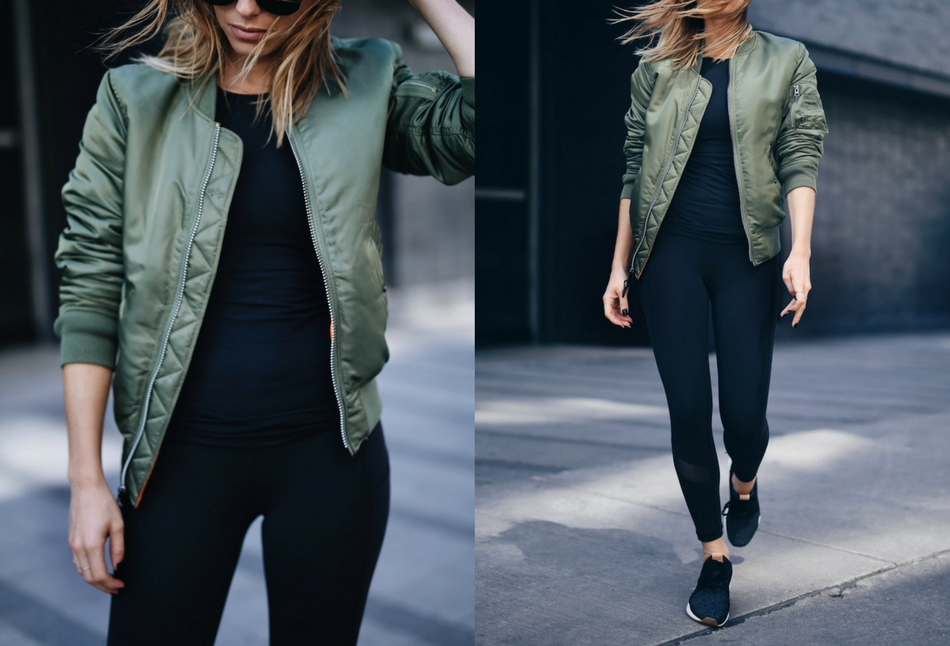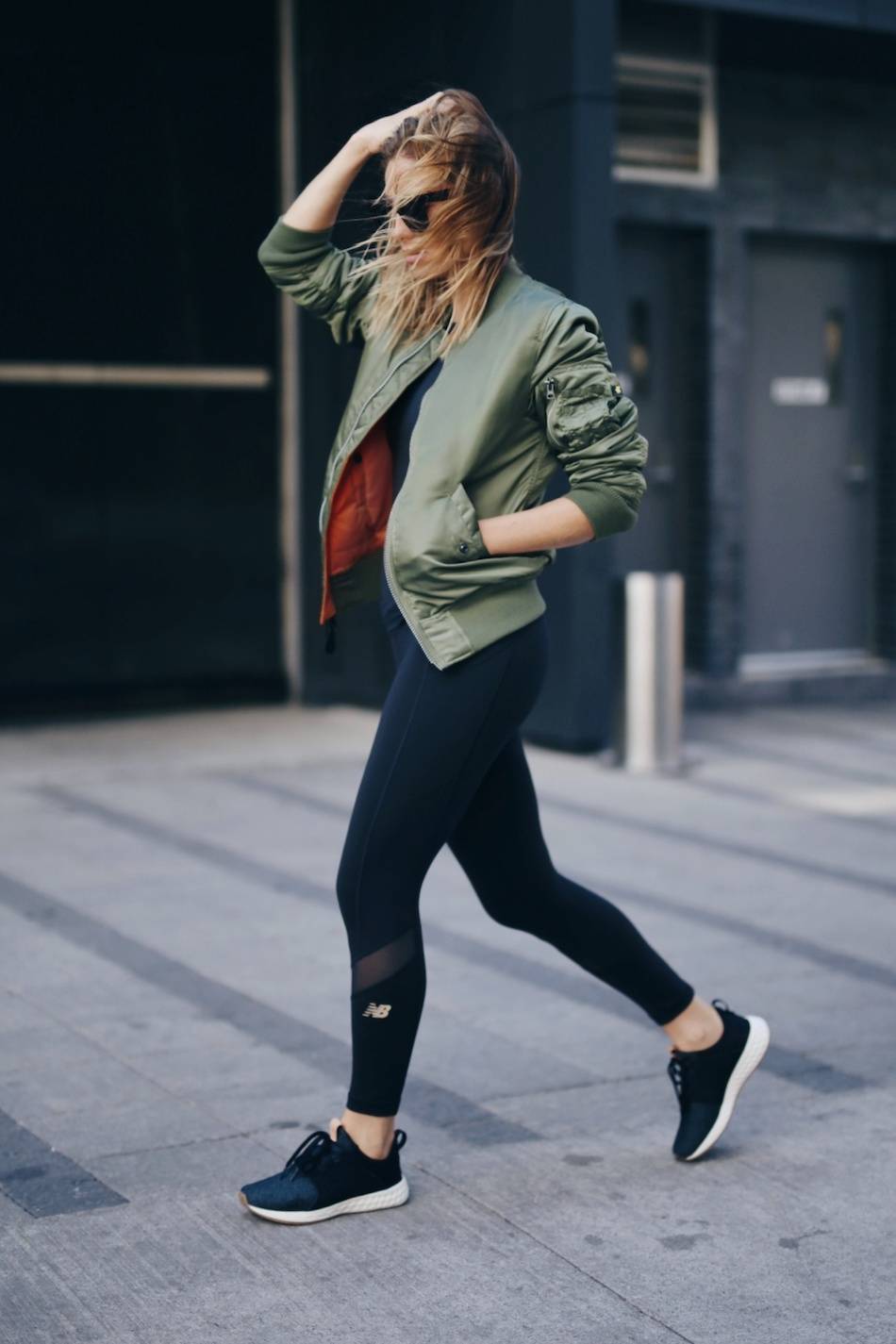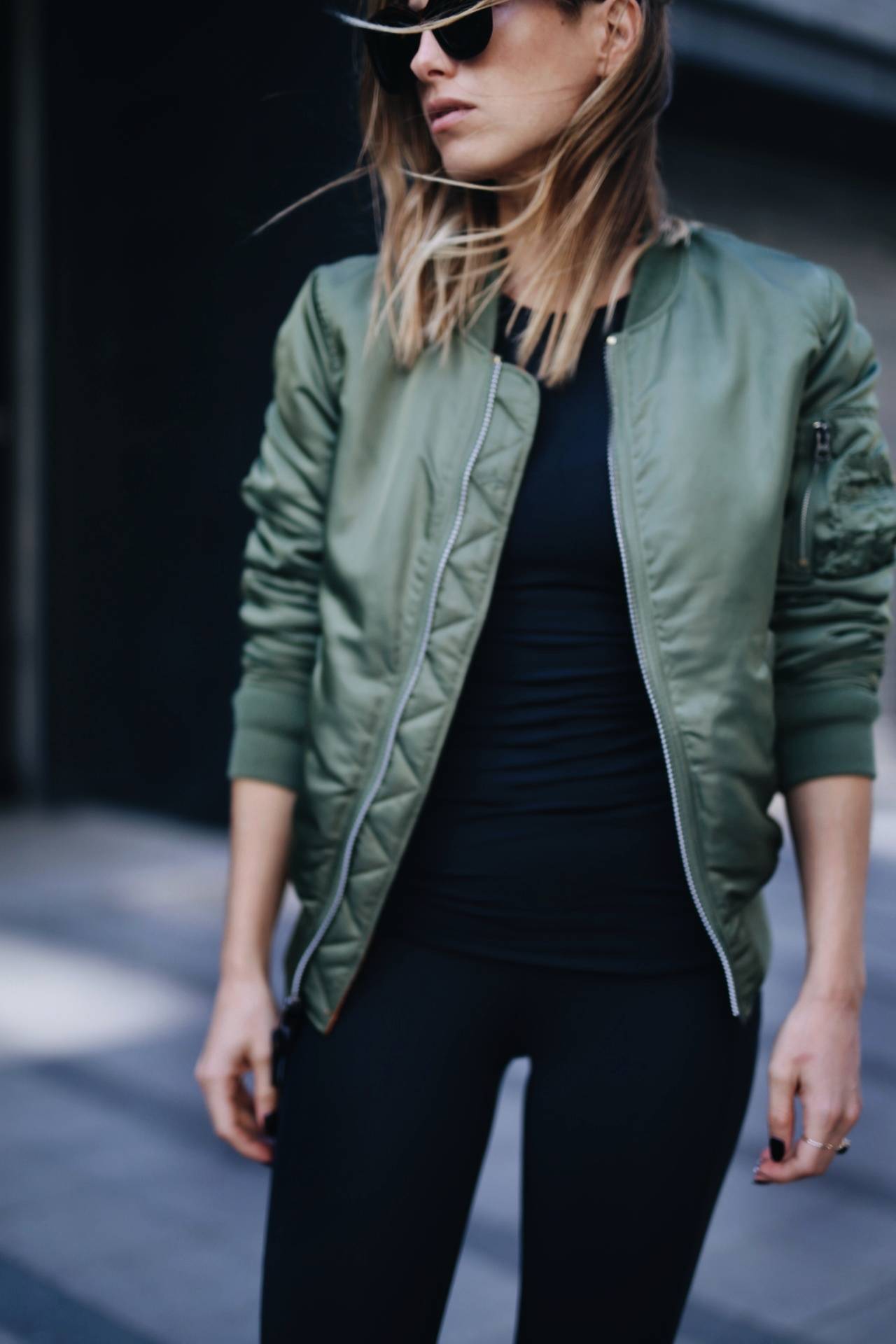 Wikipedia cites athleisure as "a trend in fashion in which clothing designed for workouts and other athletic activities is worn in other settings, such as at the workplace, at school, or at other casual or social occasions." Let me start off by saying that unless you work at a gym, I don't think athleisure is appropriate for work. However, when Vogue writes an article about it, you know it's a trend to consider. Athleisure is a very North American concept (I'm sure some Europeans are shaking their heads), but when it's done right, you can be well on your way to looking like Gigi Hadid or Kendall Jenner (a girl can dream…). Here are my tips to get the model off duty athleisure look right:
1. USE THE RIGHT ACCESSORIES
Adding in a bag, sunglasses, and jewelry is the best way to elevate gym wear. Sunglasses are a key addition as I have yet to see someone in sunglasses at the gym (although never say never?). They're also a quick way to look polished when wearing no makeup.
2. MIX FASHION + FUNCTION
In other words, wear stylish workout gear. My favourites are simple, well-fitting separates, made from quality material (here I'm wearing New Balance Fashion crop pants, + Open Back tank, both in black). You're never going to make that ratty old tshirt you wear to the gym look chic (sorry kids…)
3. STICK TO NEUTRALS
I like to stick to black + white with my workout wear and then add in (somewhat) colorful and stylish details with my accessories. It's also a good way to ensure you don't see sweat stains.
4. ADD COMFORTABLE, COOL RUNNERS
I like running shoes (or sneakers, if you will) that are comfortable and functional, but also look cool. Call me crazy, but I'm not about to invest in a pair of rainbow-colored runners with a weird logo on the side. Here I'm wearing the Fresh Foam Cruz by New Balance – they're super light and the cushioning helps you run freely without sacrificing a soft landing.
5. KNOW WHERE IT'S APPROPRIATE
A.k.a don't wear it to a nice dinner, wedding, or job interview. You know the drill.
6. ADD A JACKET
This is my favourite way to make athletic wear look more street appropriate. A bomber or leather jacket is the perfect accent to sleek gym wear.
What I'm Wearing:
New Balance Fresh Foam Cruz runners, black running pants, sports bra + tank top
Photos by Andrew Cameron
Shot in collaboration with New Balance