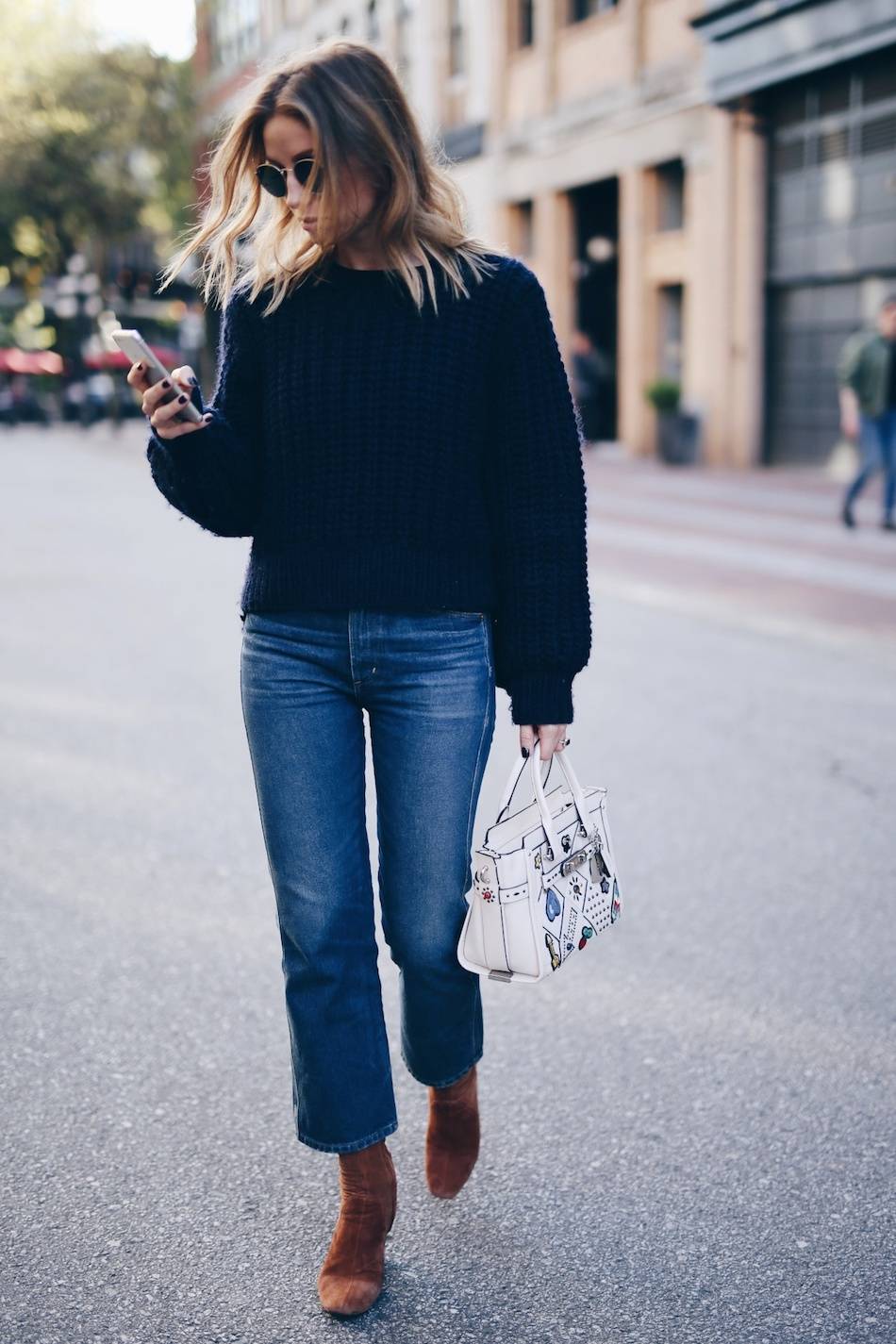 Being on my computer and phone 24/7 is part of my job, then throw in using them socially, and my tech consumption is essentially endless. It's honestly kind of bizarre to think that not too long ago people didn't even have cell phones and now we have them attached to our palms at all times. I took a tech break over Canada Day long weekend and it was much needed. Since then, I've been making an effort to carve out some breaks from it. A few ways to do so:
1. VACATION WHERE YOU HAVE NO SERVICE
If you have a hard time breaking from your phone, don't give yourself the option. There are actually a lot of retreats that offer tech-free stays, or plan a camping trip where the next phone tower is far away. Some Airbnb's actually have this option, too.
2. LEAVE IT AT HOME
A lot of times I bring my phone with me on autopilot, then, of course, find myself checking it or scrolling out of habit. Try leaving it at home when you walk the dog or meet up with friends for lunch. It'll feel weird at first, then probably pretty nice.
3. USE AIRPLANE MODE
If I need to be around tech for work but don't want as much stimulation from it, I turn my phone on airplane mode. This is helpful for when you're sleeping too. Your phone is still on, but notifications don't come back in until you switch it out of airplane mode and are ready to handle the noise.
4. TECH-LESS DINNER
This is something I want to get better at. No phone or even TV during meals with A. Again, it's just about breaking the habit of autopilot tech consumption.
5. TURN IT OFF
Honestly, I don't even know the last time I shut off my phone (maybe during an update?). I recently read the idea of turning it off at night – and (shocker!) using a real alarm clock. I think that's my next move.
Do you guys take tech breaks? Any tips for making them more effective?
Outfit details here