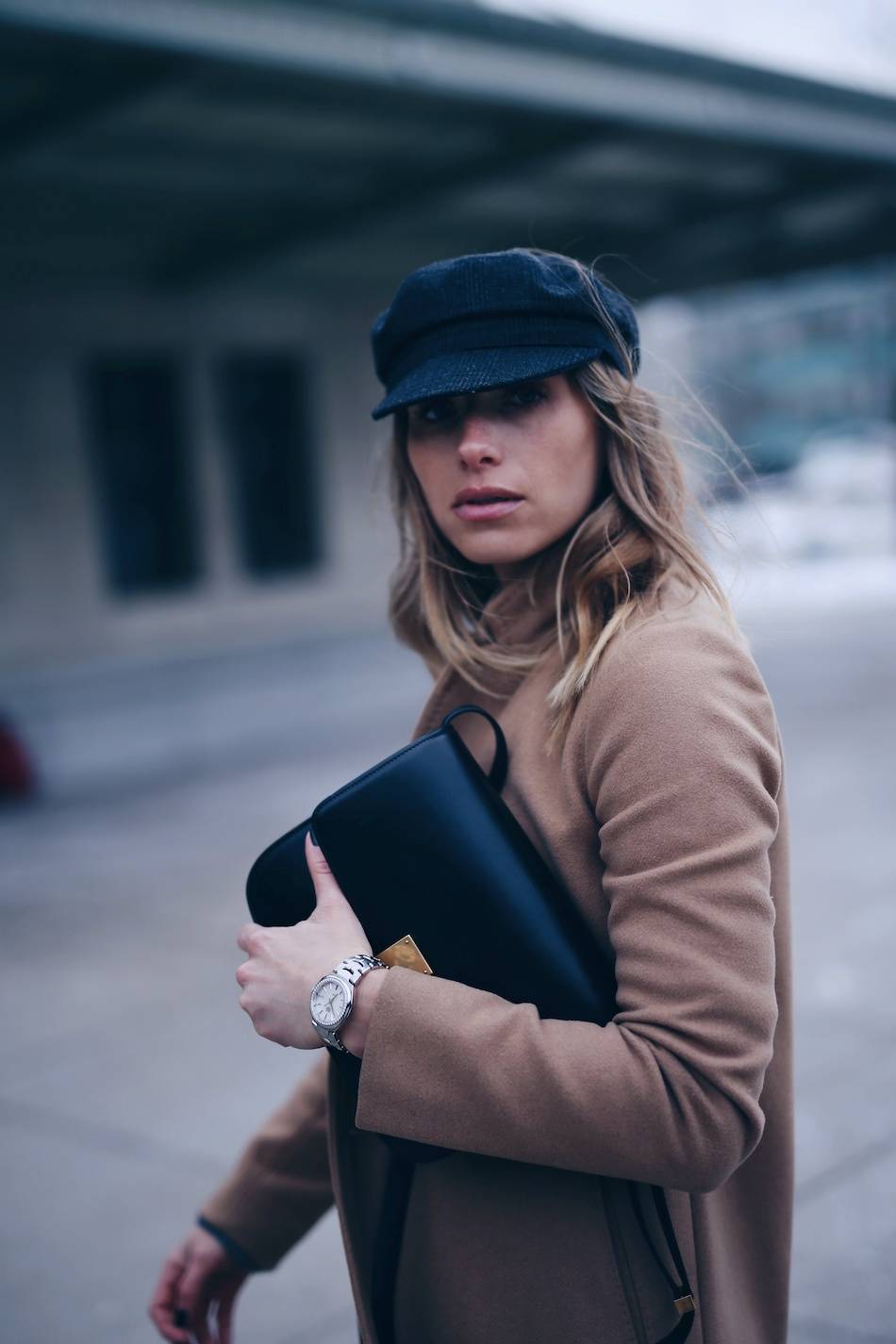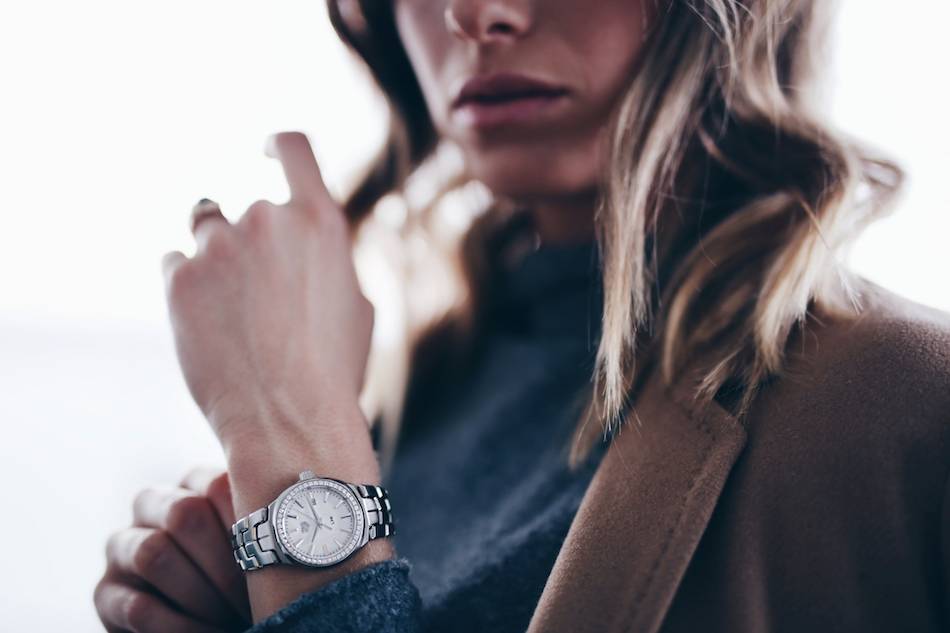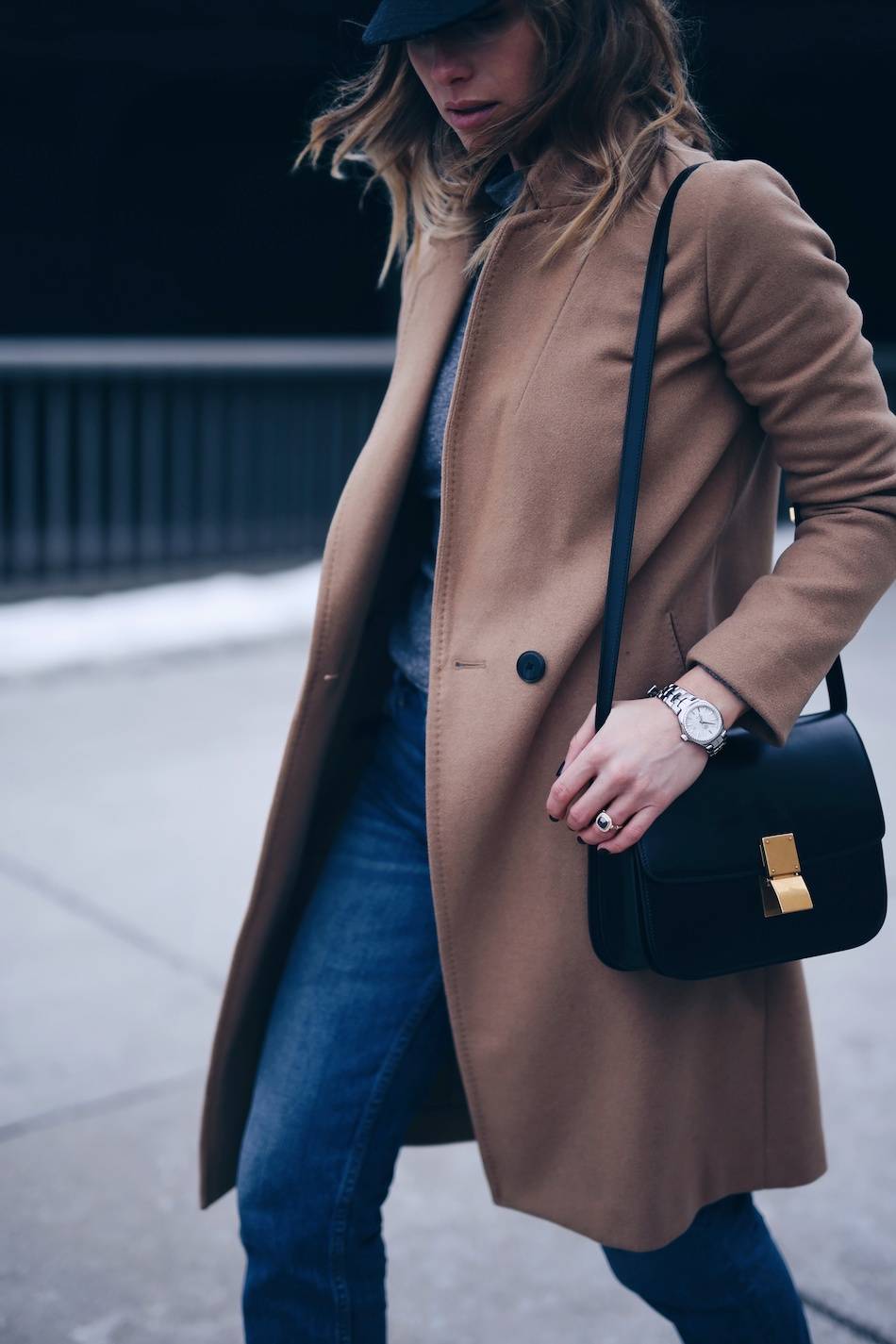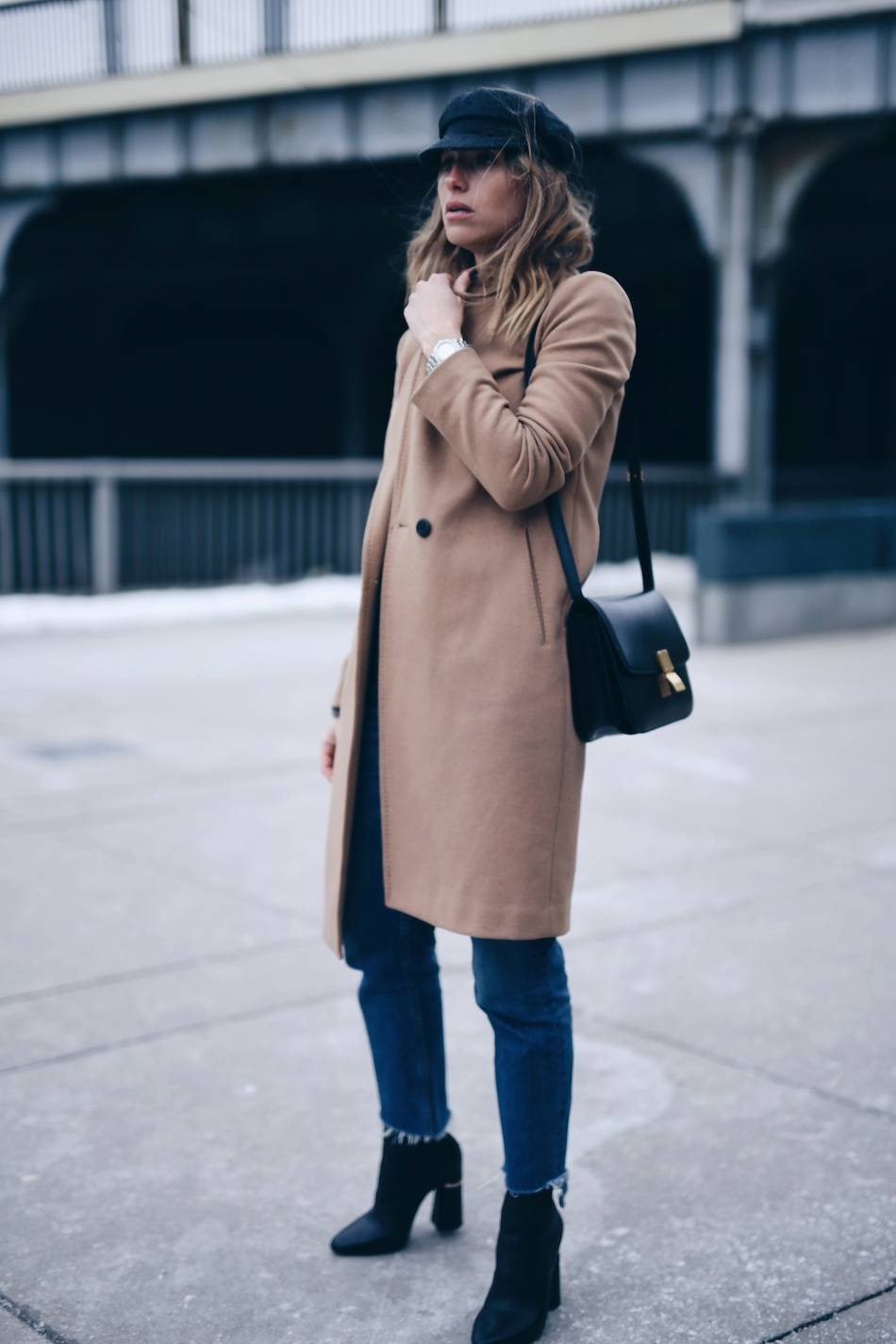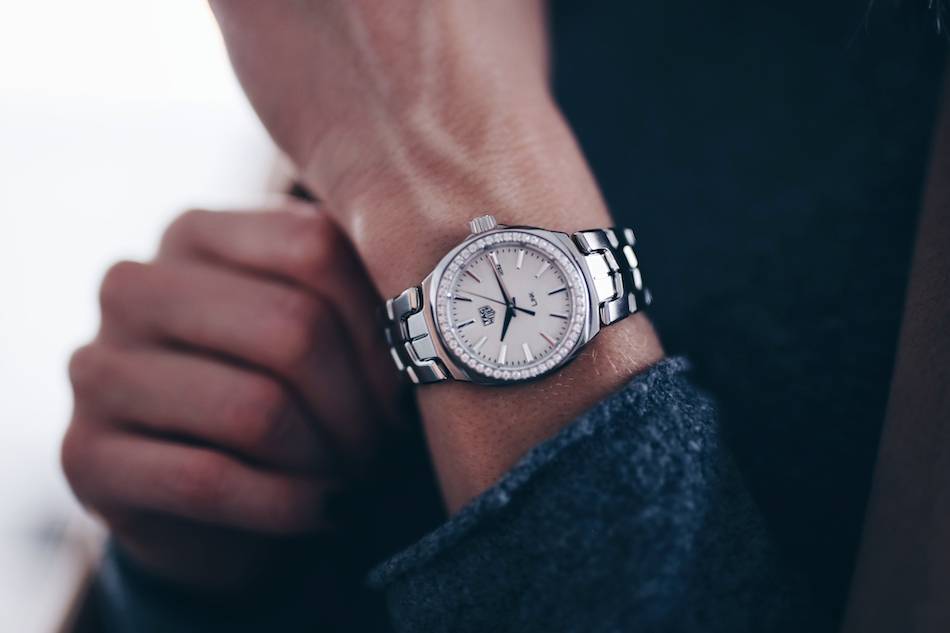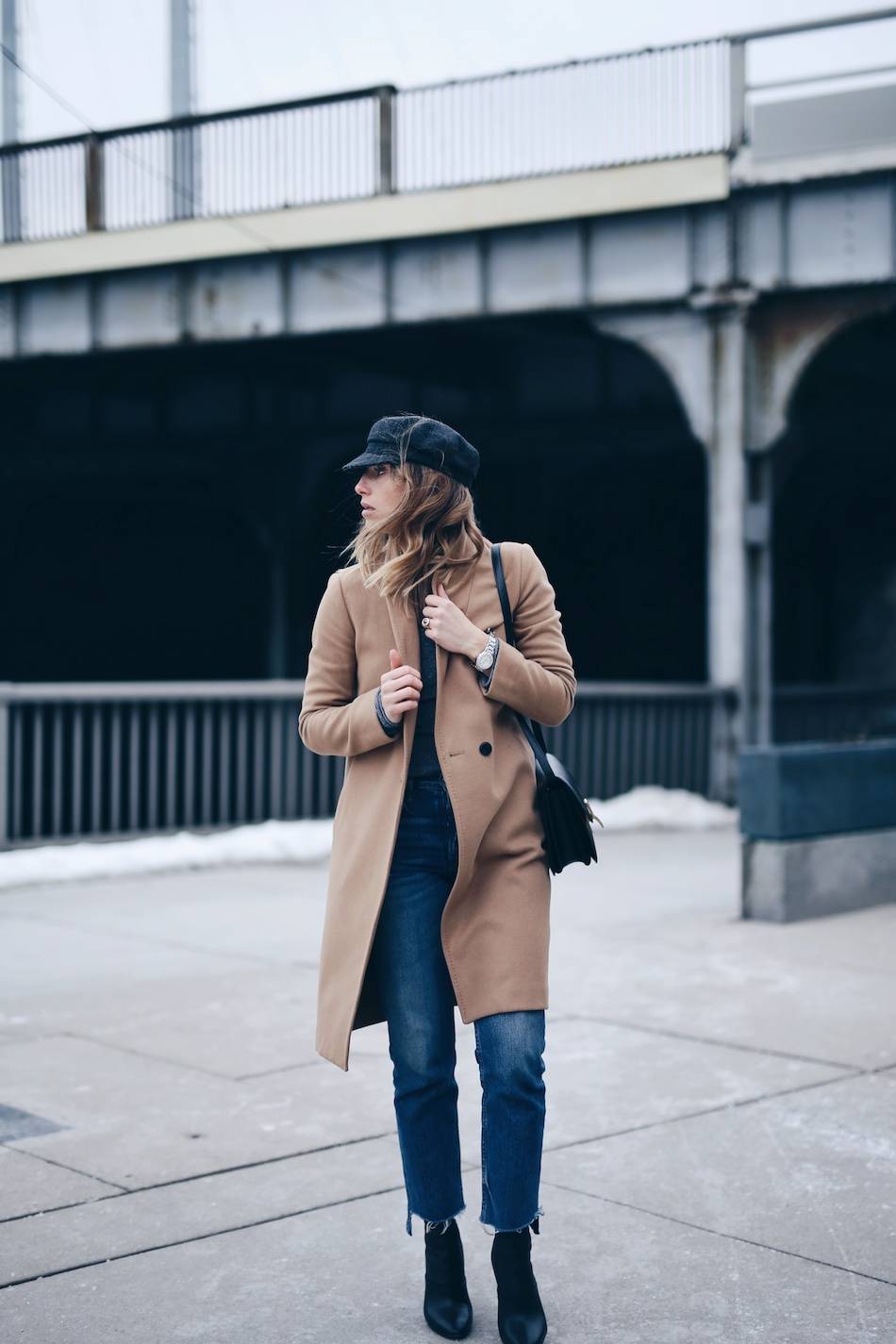 In response to several of your questions, I've been wanting to share some blogging tips for some time. But I've been hesitant because there is so much arbitrary advice out there on how to grow and run a successful blog. I'm not going to tell you that you need "quality content" and to "find a niche." While these tips are true, and can be helpful to some, they all beg the question "HOW?!"
When Tag Heuer reached out about leaders sharing business tips in their respective fields, this article immediately began forming in my mind. Tag Heuer is a classic watch brand that is known for aligning with innovators in their fields, so I'm excited to be partnering with them to share some more specific tips that I found helpful in staying at the top of my game.
1. START WITH THE WEBSITE
The first impression is key. People who land on your blog will decide if they want to stay in about 3 seconds. What do you have that could keep their attention? First focus on your layout and design. This is much more important that people think – it reflects your aesthetic and professionalism. It doesn't necessarily have to be minimalistic, but make sure it is easy to navigate and easy to read. Also, it is imperative that your social icons/links are easy to find.
You don't have to spend a lot of money to get a great website – there are so many companies out there with customizable templates. I use one from pipdig and highly recommend it!
2. CREATE AMAZING IMAGES
This is something that builds on your website, and it is so important because it's really the vehicle carrying your content. Whether you're selling a product, a brand, an idea, or just want to get your content out there, if your images are well shot and properly edited it makes a world of difference. Let me be more specific:
– Use good equipment: you don't have to spend a lot to get good quality anymore. Wanting something portable to shoot with on the fly, I was recently considering getting a mirrorless camera but instead got a new Google Pixel phone and the camera is amazing!
– Photo Composition is important and often overlooked, especially when you're starting out. Do some research and be aware of the basic principles (e.g. the rule of thirds) when taking photographs.
– Lighting is arguably the most important aspect in photography. I'm not a professional, but I've done research and experimented enough to know what I like and what looks good. Invest some time into this, even if it's just collecting your favourite photos, deducing what you like about them and then trying to emulate that.
– Editing is critical. It can transform a photo from good to great. I love the VSCO + Snapseed combo.
3. USE GOOGLE WEBMASTERS + ANALYTICS
Take some time to get to know these two tools. They are complex and have many levels of understanding, so start small. You don't need to know every single aspect – I certainly don't. Creating content can be overwhelming, and creating popular content, even more so. These tools are extremely helpful in analyzing which content did well (are people loving beauty tutorials? Style how to's?) and the type of Google searches that lead readers to your blog (do you want to add those keywords to relevant posts?)
I won't give you a crash course on these tools as there are much more knowledgeable people who will do a better job, but if you have any questions, I will do my best to answer them.
4. FOCUS ON A FEW SOCIAL MEDIA PLATFORMS
Yes, you should be sharing your blog posts to all social media platforms… this is the best way to get your content out there. However, be strategic about it. Which platform pushes the most traffic to your blog? Why? Which posts have done well? Do they have anything in common?
Pinterest and Instagram are two platforms that give me a lot of traffic and I am focusing on growing them.
5. SEO
If you're unfamiliar with this term, do some research – the payoff will be worth it. Be strategic about your blog post. Yes, you can write about what you want, but being conscious of your subject and keyword is important. Start with an outline and plan your keyword and title before even writing the post.
Keep in mind that blog post titles can help or hinder the amount of exposure your post gets. I used to name my posts after songs, or something quite arbitrary because I thought it was cool (maybe it was? 🙂 ) But when I started to name my posts according to what I would actually want to click on, my traffic went up. People love lists, and 'how-to' posts, so incorporating these into your titles can be helpful.
Lastly, use an SEO plugin to help, both with your title and the post itself. My favourite is the Yoast SEO plugin.
I hope these tips were somewhat helpful to you. Unfortunately, there's no magic tip that can transform your blog or website – beware of something or someone trying to sell you that. Just like anything else, it takes hard work and commitment. Try to enjoy it (I have to remind myself of this) and so that you don't crack under pressure, remember to step away from time to time. I find that taking time away can be helpful in my creative process and it's something I need to do more often.
shot in collaboration with Tag Heuer