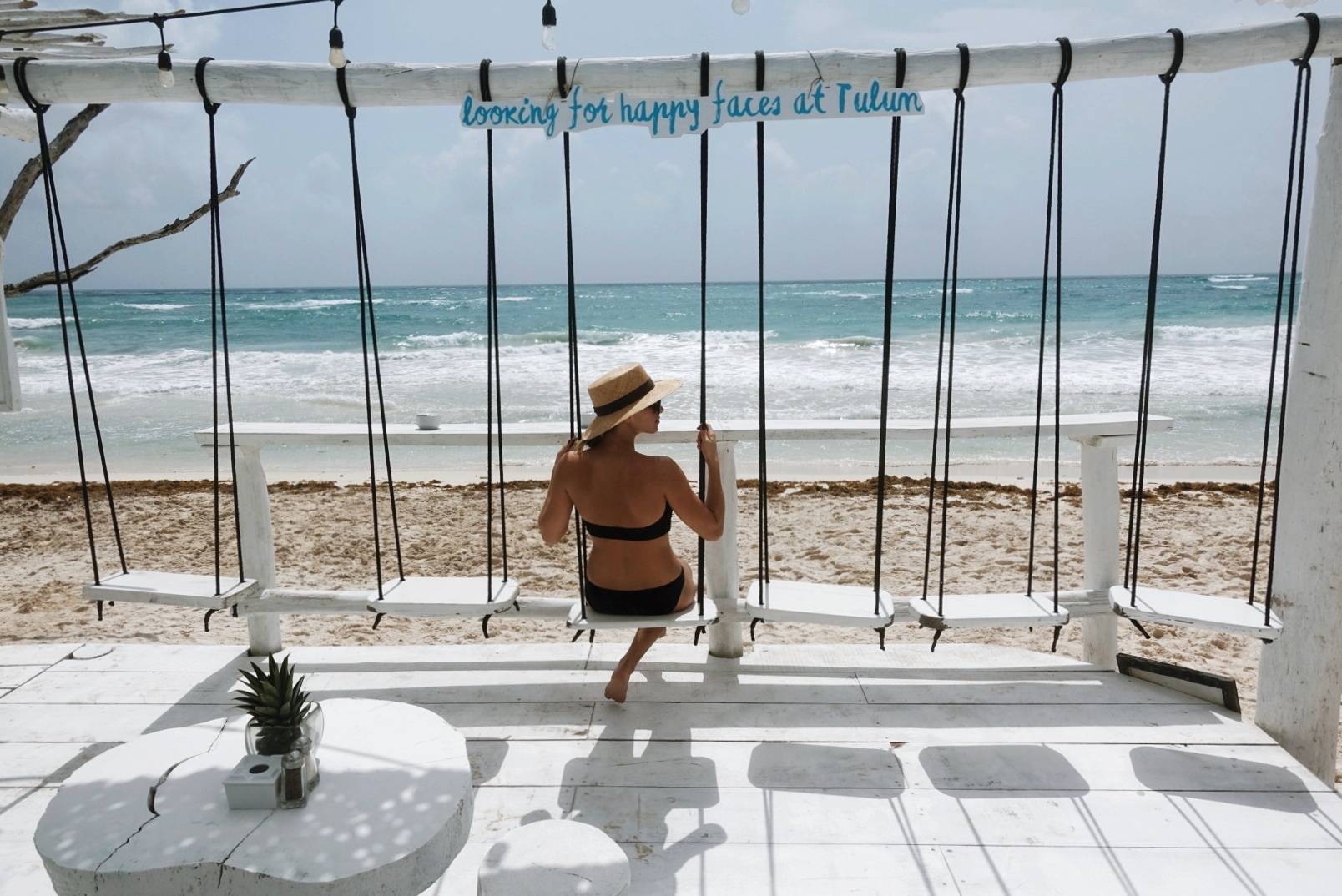 Swimsuits are hard enough to find in person, yet alone online, but since I'm such a fan of online shopping these days, I've become quite a pro. All it takes is some extra effort and knowing what to look for.
1. CHECK RETURN POLICY
Bathing suits are notoriously difficult because there are a lot of variables with body type, support, fit, material, coverage, etc. It's imperative to order from a store that allows returns for a full refund, so check in advance. Nordstrom is always a safe bet.
2. GO WITH WHAT YOU KNOW
If you need a suit ASAP, order a style that you've worn and liked. If you have a small chest, you may be into tops that enhance, and if you have a larger one, go with what makes you feel comfortable. Shopping online isn't the time to veer outside your comfort zone or try a new fit entirely.
3. ORDER TWO SIZES
I always order a couple sizes (as long as it's a good return policy). If you aren't the same size in top and bottom, make sure you're ordering from a place that allows you to mix and match sizes, then see what works best.
4. READ REVIEWS
I probably pay attention to reviews on bathing suits more than any other thing I'm buying online. Users tend to be honest about how it fits and can point out things you might not have thought about. Plus, it's a good gauge of quality. If a suit doesn't have reviews, I skip it, then bookmark it and check back in a few weeks.
5. USE THE MEASUREMENTS
This is smart when ordering jeans too, but measure yourself before ordering. Most sites will offer actual measurements in addition to the size, which can help with accuracy.
Shop some of my favourite below (including the black bandeau + straw hat I'm wearing):